Kandi Burruss Said Mama Joyce "Bumps Heads" With Her Restaurants' Employees
Kandi Burruss' restaurants involve her family members such as her mother, Mama Joyce. The 'RHOA' star recently discussed working with her mom.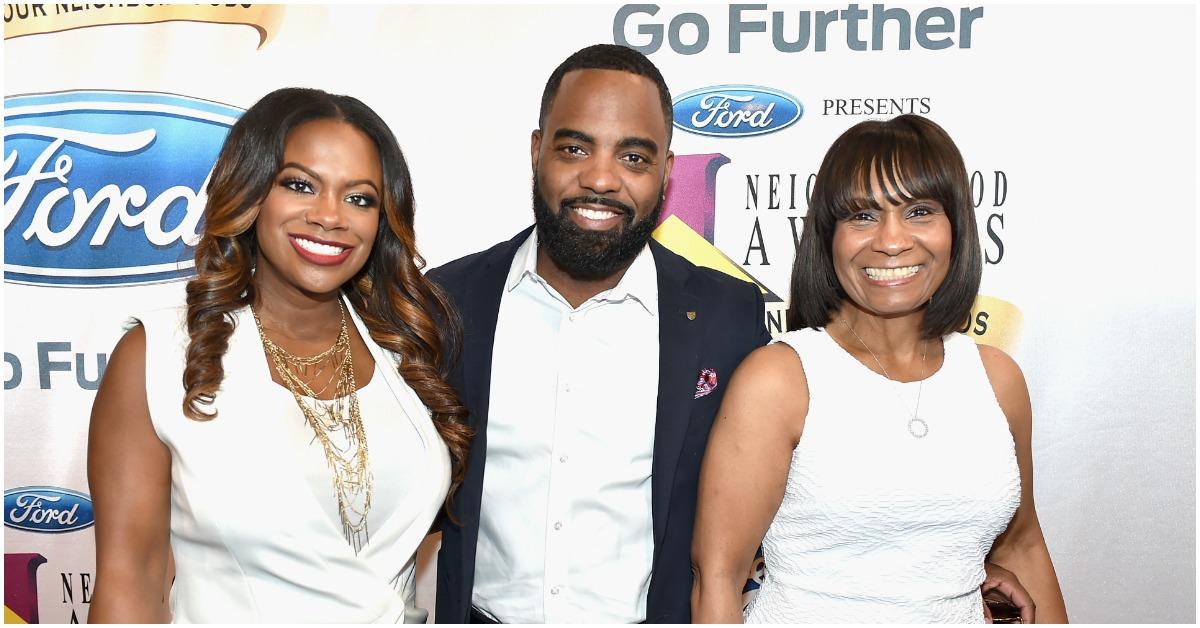 Since joining The Real Housewives of Atlanta in Season 2, Kandi Burruss has launched two Atlanta-based restaurants: Old Lady Gang and Blaze Steak and Seafood. During Season 9 of the Bravo hit, viewers watched as Kandi and her husband, Todd Tucker, opened Old Lady Gang with the help of some family. Kandi called on her mother, Joyce "Mama Joyce" Jones, to contribute to the restaurant's soul food recipes, while Kandi's aunts Nora Wilcox and Bertha Jones also helped the family business.
In RHOA spinoff Kandi and the Gang, we follow Kandi, her family, and their employees as they run Old Lady Gang. Unfortunately, Kandi's family and her staff don't always see eye-to-eye.
Article continues below advertisement
Kandi Burruss' restaurants constantly mix her personal and professional life.
Kandi's restaurants are made up of many family members and close friends. As viewers witnessed on Kandi and the Gang, her right-hand man, DonJuan Clark, is one of the show's stars. Additionally, her children, Riley, Ace, and Blaze, have made cameos at the restaurants.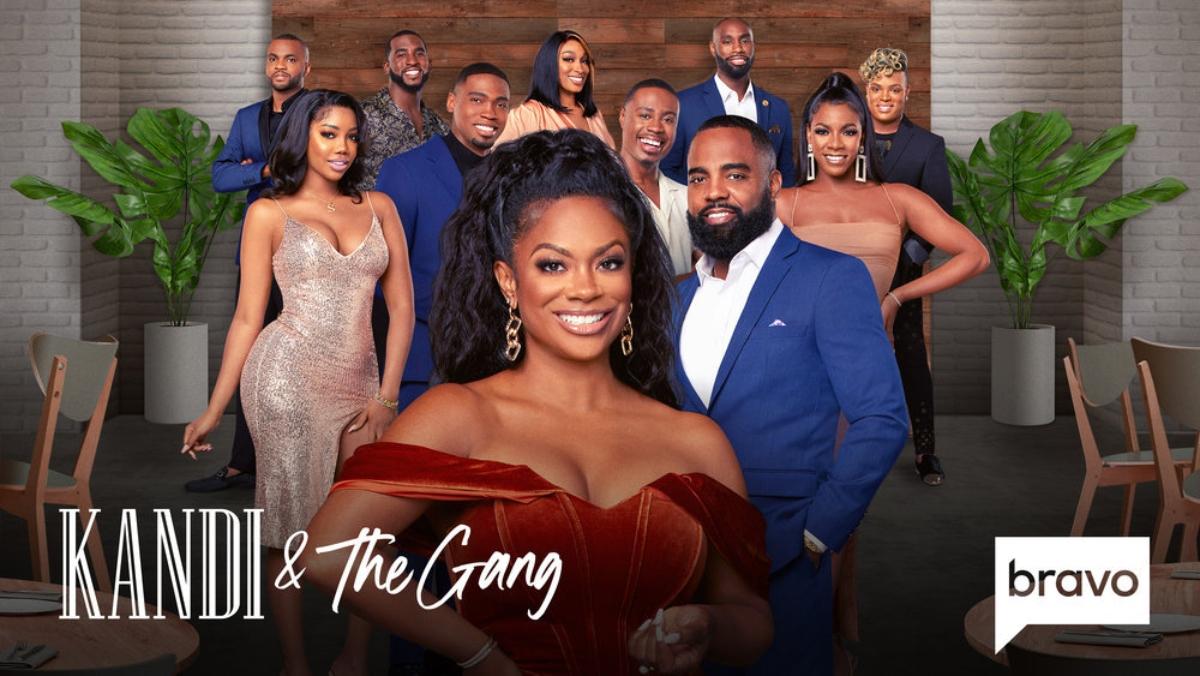 Article continues below advertisement
Although relatives surround Kandi at Old Lady Gang and Blaze, she's also hired several non-family members from within the community. However, in an episode of Watch What Happens Live with Andy Cohen, Kandi revealed that some employees have issues communicating with her family.
When asked who "bumps heads" with them the most, Kandi looked to her mom and aunt, who served as bartenders on the show. "I guess it would have to be between my mama and Aunt Nora," she replied.
As RHOA viewers know, Mama Joyce and her sisters aren't strangers to telling Kandi how they feel, so they likely aren't shy about sharing their opinions with her staff either. Luckily, Kandi and her mom are in a place where they can even work together at all, which wasn't always the case.
As fans will remember, Kandi and Mama Joyce have hit many rough patches through the years, particularly when it comes to Todd. Thankfully, Kandi confirmed in 2020 that Blaze's birthday the previous November helped everyone get to a better place.
Article continues below advertisement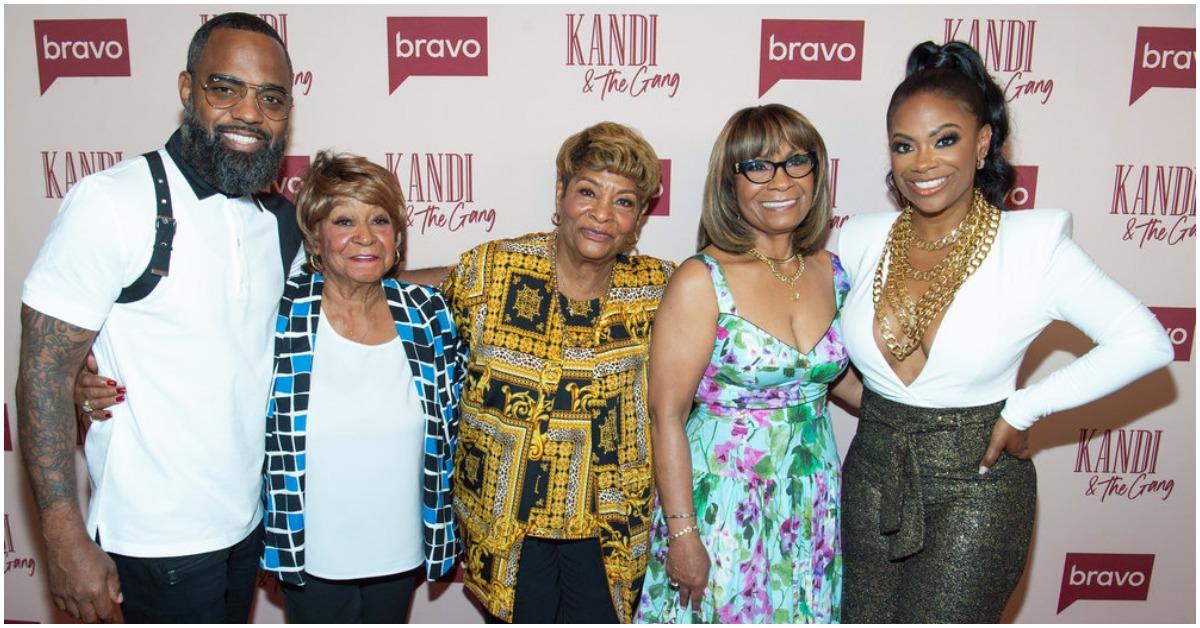 "After Blaze was born, my mom totally changed," Kandi said on the RHOA After Show. "Prior to Blaze being born, [Todd and Joyce] weren't speaking at all, and my mom wasn't even coming over my house. Now, my mom comes over often. Her and Todd talk and laugh together now. So, it's been a blessing."
Article continues below advertisement
Is Kandi Burruss leaving 'RHOA' amid 'Kandi and the Gang's' success?
Kandi has stayed on RHOA for 12 seasons. In between holding her peach, she's also been given multiple spinoffs on Bravo, including The Kandi Factory and Kandi's Wedding. Kandi and the Gang is her fifth show away from her Housewives cast, and since its premiere, it's received rave reviews from fans on social media.
Yet despite the success, Kandi isn't planning on leaving RHOA anytime soon. Although rumors swirled that The Real's Jeannie Mai is replacing her, Kandi said she was starring in Season 14 and had already started filming when the reports surfaced.
"I didn't understand. I don't know who makes these rumors up," Kandi told Entertainment Tonight. "I think somebody secretly wants to get rid of me or something. I'm like, 'Too late. I already filmed Season 14.'"
"I'm cool with Jeannie, And I love her," she added. "So, please, I would love for her to come on. Like for the next [season]."
Kandi and the Gang airs on Sundays at 9 p.m. EST on Bravo.