Katie Thurston's Dating History Matches Her Long-Running Stint on Reality Dating Shows
Katie Thurston has an interesting dating history thanks to her appearances on multiple dating shows. In 2023, she was featured in 'FBoy Island'.
The Gist:
We break down Katie Thurston's dating history.
She has appeared on multiple reality dating shows.
She became a featured player on FBoy Island in 2023.
Article continues below advertisement
If you're well-acquainted with the dating lifestyle, then you probably recognize some of the patterns in your previous attempts at romance. There's the awkward but fun getting-to-know-you phase, the moment when you realize that the chemistry you have with someone could change into something new, and if you're lucky, you'll eventually hit that "oh crap" moment of realizing you really like the other person.
Most folks in the dating scene go through those beats, but it's not often that someone goes through them on television for audiences to see. But if you ask Katie Thurston, she'll probably tell you that reality show dating is almost entirely similar to actual dating. Since 2021, Katie has appeared on multiple dating shows and has since become a highly recognizable reality star. As such, she's been able to court, be courted, and build up an interesting dating history. Let's break down who she's hooked up with.
Article continues below advertisement
Let's break down Katie Thurston's dating history after her multiple reality TV appearances.
Katie first made a name for herself in reality show dating on Season 25 of The Bachelor, which premiered in 2021. Though she was eliminated in Week 6, she became popular among fans after she stood up to bullying amongst the ladies in her season. She also gained a sizeable following on her TikTok, @thekatiethurston, for her sex-positive videos and dating advice.
Article continues below advertisement
Despite having been eliminated during her run on The Bachelor, she later returned to the scene with a bigger spotlight than before. She starred in Season 17 of The Bachelorette in 2021.
She got to see what life was like on the other side of the competition as several suitors vied for her hand. As such, she ended up dating the winner of her season, wildlife manager Blake Moynes. The two of them got engaged after their season, which finished airing in August 2021.
Unfortunately, the romance didn't last long. In October of that same year, she and Blake announced their mutual breakup. However, she quickly returned to her pool of potential suits from her Bachelorette season. A mere month after ending things with Blake, she announced that hooked up with bartender John Hersey, whom she eliminated in Week 2. But despite the relationship lasting significantly longer, the two of them broke up in June 2022.
Article continues below advertisement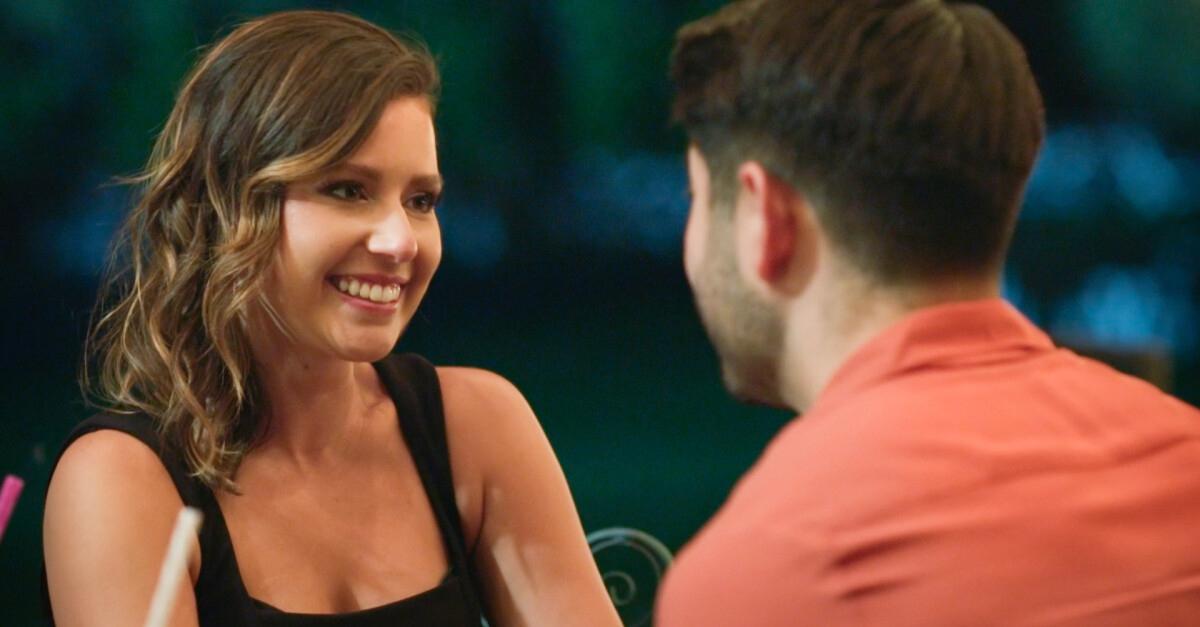 Yet despite both of her reality show romances fizzling out, she still isn't afraid to put herself on TV again for love. In 2023, Katie began appearing on Season 3 of FBoy Island, a reality dating competition in which three women must discern nice guys from FBoys with an enormous cash prize on the line.
Among the guys she's interested in on the show, Katie has had great chemistry with Vince Xu, who also has a history in reality show dating.
But with the season currently ongoing as of this writing, time will tell if Vince's love for Katie is too good to be true.
Catch Katie in new episodes of FBoy Island every Monday at 8 p.m. EST on The CW.