How Close Are King Charles and His Siblings? Inside the Royal Family Tree
King Charles, a loving dad and grandfather, is the oldest of four kids. His siblings are Princess Anne, Prince Andrew, and Prince Edward.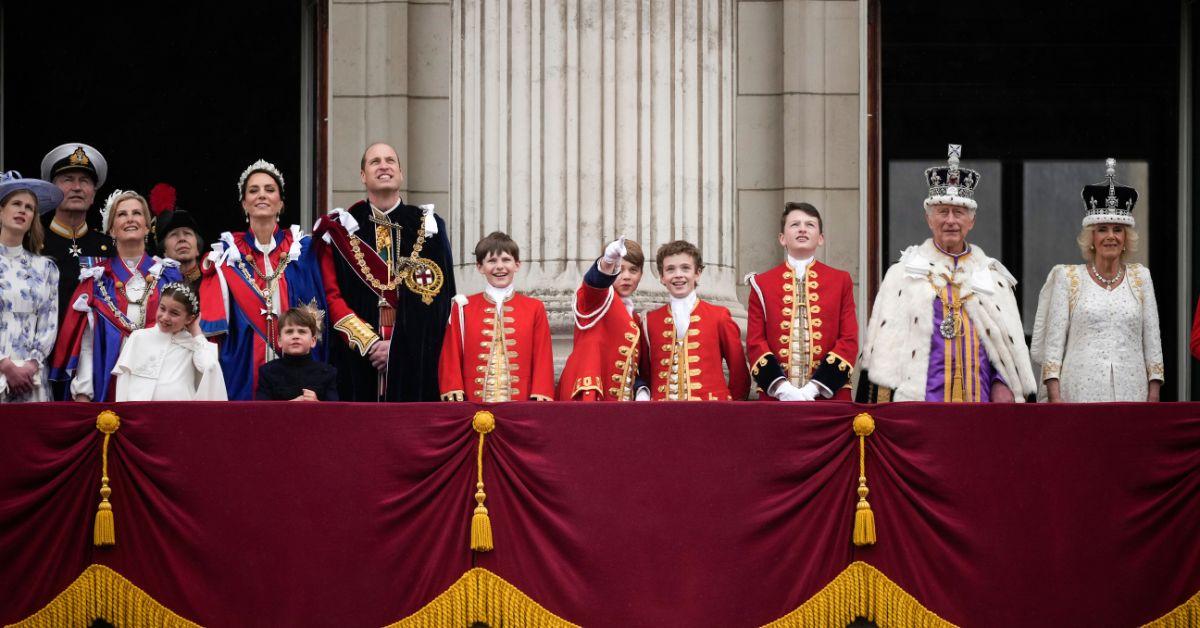 Not only is King Charles a loving father and grandfather, he is the oldest of four children, his siblings being Princess Anne, Prince Andrew, and Prince Edward.
He and his siblings were always very close growing up despite a number of ups and downs, but are all very different from one another despite their bond.
Article continues below advertisement
However, whether they are just as close now is a different story due to a number of reasons. In order to know how close they are, it's important to understand more about the children of Queen Elizabeth II and Prince Philip.
Here are details about Princess Anne, Prince Andrew, and Prince Edward.
Princess Anne is the second oldest sibling and only sister of Prince Charles.
Her full title being Anne, Princess Royal, she is currently 16th in the line of succession to the British throne, and has been serving that title since 1987. She served as Gold Stick in Waiting at the coronation, which King Charles personally requested. As such, Anne was the person entrusted with the personal safety of the sovereign.
Article continues below advertisement
A source told the Daily Mirror, "He is rewarding the Princess Royal for her loyalty and her unwavering devotion to duty above all else. The King values his sister as a trusted lieutenant and this is the perfect example of such a relationship."
Princess Anne is also an avid equestrian who competed in the 1976 Olympic Games. She also foiled a kidnapping plot just two years prior. Now, the royal is known for her participation in the royal family with her husband Sir Timothy Laurence, and shares two children — Peter and Zara — with her first husband Mark Phillips.
Article continues below advertisement
Prince Andrew is the sibling of Prince Charles who fell from grace.
Despite serving in the royal military for over 20 years, that distinguishing factor took a backseat to the royal family in January 2022, when Queen Elizabeth II stripped him of his royal and military titles during Virginia Giuffre's sexual assault lawsuit against him.
His downfall actually began in 2010 when his friendship with disgraced financier Jeffrey Epstein was highlighted in the media — specifically how he'd previously stayed in Jeffrey's homes in Florida and Manhattan.
The sexual assault lawsuit against him was settled out of court in February 2022.
Article continues below advertisement
Prince Andrew continues to participate in events with the royal family from time to time, and attended King Charles's coronation, albeit not without controversy. He also maintains a close relationship with his daughters Princess Beatrice, and Princess Eugenie, and has three (soon to be four) grandchildren.
Prince Edward is the youngest sibling of King Charles.
Originally third in line to the throne, Prince Edward is now 13th in line, and was made Duke of Edinburgh for life in March 2023.
He was previously given the title Earl of Wessex on his wedding day in 1999, and Earl of Forfar in 2018 as a birthday gift from Queen Elizabeth II.
Article continues below advertisement
Prince Edward is also one of main royal family members who took over several responsibilities from Prince Philip following his retirement from public duties in 2017, and he and his wife, Sophie Rhys-Jones were rumored favorites of Queen Elizabeth II prior to her death.
"[Countess Sophie] is trusted and relied on by the Queen in a way I couldn't say applied to the Duchess of Cambridge or the Duchess of Cornwall," a royal aide told the Daily Mail. "She is like another daughter to Her Majesty, they are that close."