'Sister Wives' Fans Spotted Kody Brown at a Gun Show — Does He Own a Gun Company?
Kody Brown's gun company: The 'Sister Wives' star evidently has a side hustle in addition to starring in the family's popular TLC series.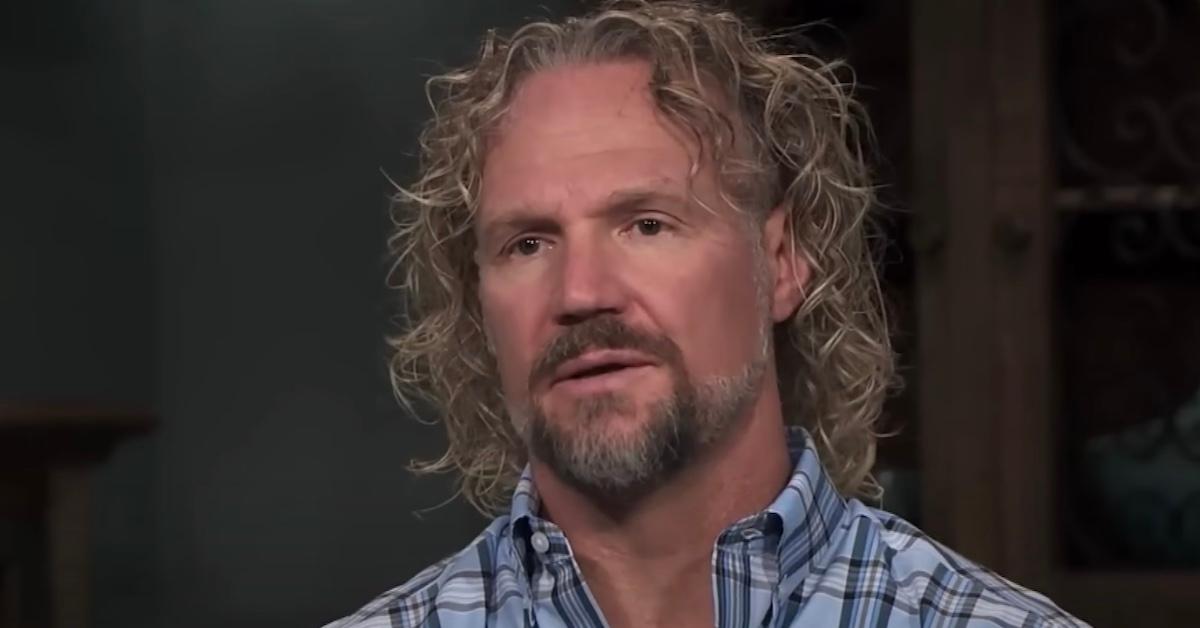 Ever since Sister Wives premiered in 2015, Kody Brown and his four (now three) wives have pursued a variety of business ventures to support their large family. The burden of supporting their combined 18 kids through the years has been no easy feat. Although viewers have gotten a peek into the side hustles of Meri, Christine, Janelle, and Robyn Brown, the family patriarch has been oddly cryptic about what he does for a living.
Interestingly, Redditors have figured out that Kody has a gun company. Keep reading to learn more about the controversial business.
Article continues below advertisement
'Sister Wives' star Kody Brown previously owned a gun company — and was spotted selling gun accessories at a gun show.
In March 2022, a Redditor posted photos of Kody spotted at a gun show. "We live in Southwest Missouri …. and my husband spent this past weekend in Tulsa, Oklahoma, at their annual gun show," they wrote along with the proof.
A YouTuber offered even more insight into what Kody was selling at the gun show. According to her, he was specifically wheeling and dealing a firearm accessory — a Strike Rail for the AR-15.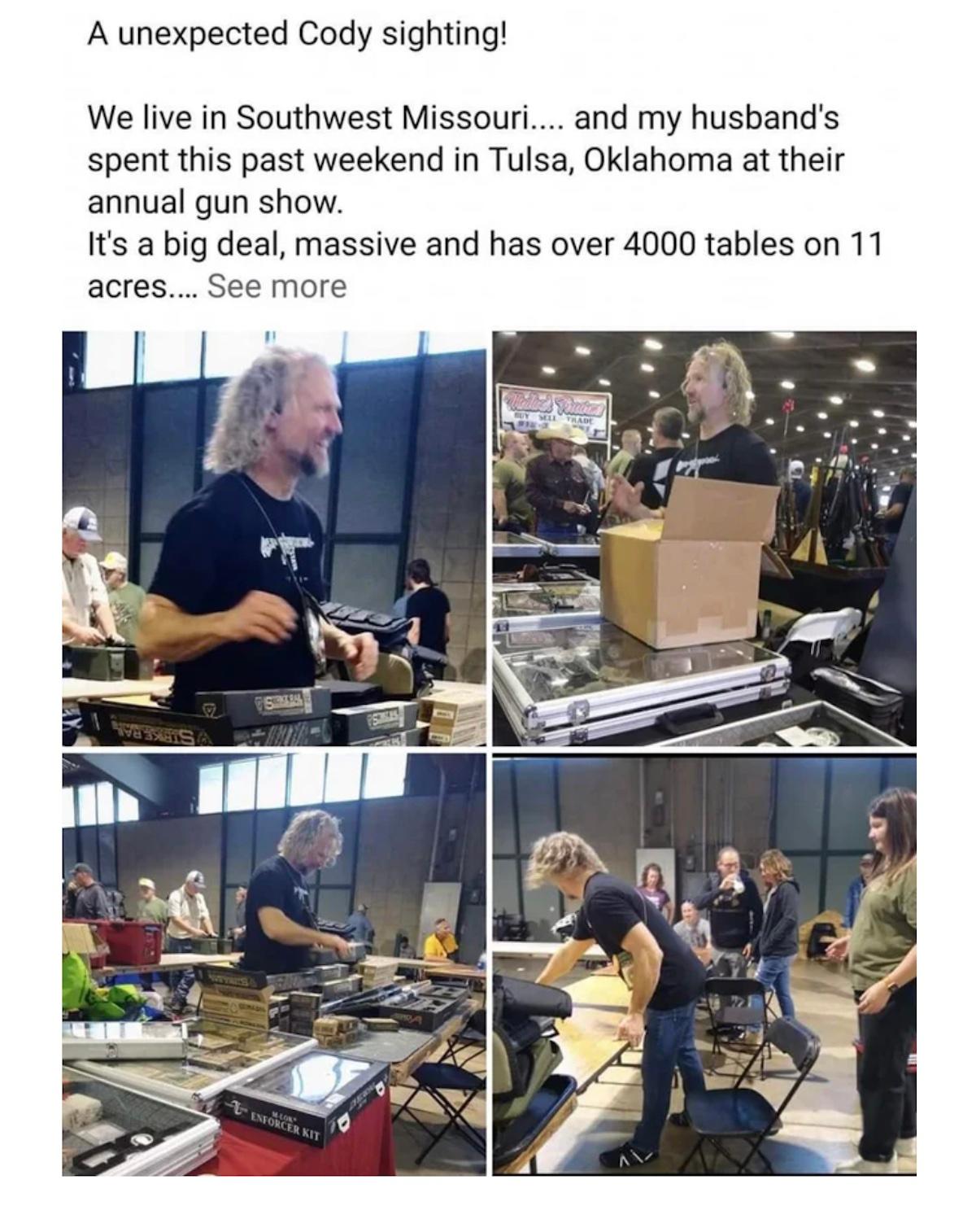 Article continues below advertisement
E! News previously reported that Kody was the president of Das Hundhaus Firearms and Accessories, which was based in Sandy, Utah, until 2004. Yahoo! News pointed out that Kody and Meri reportedly filed for bankruptcy in 2005 before Sister Wives started filming.
Someone on Reddit explained Kody's current job as a sort of "gun MLM." They wrote, "He is an authorized dealer for the companies that mass produce these modifications. The biggest difference is there is no pyramid scheme to it. You buy in bulk and sell to make your portion. Just like any retail store."
Article continues below advertisement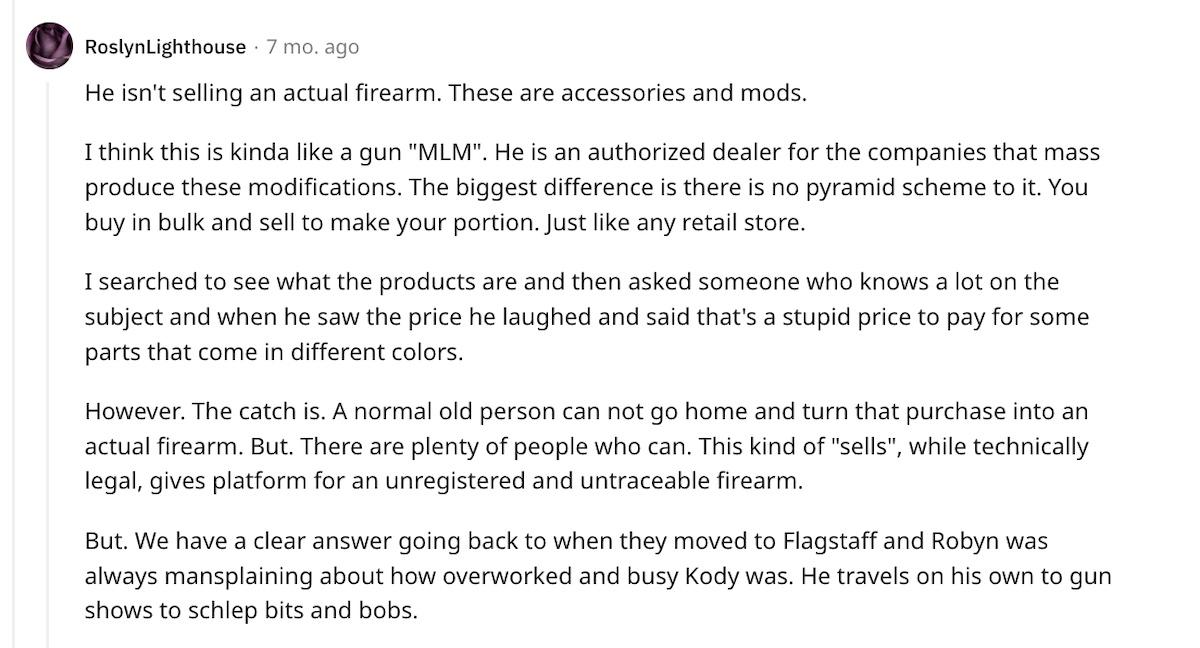 In another Reddit post from around the same time, a user recapped a TikTok Live during which Christine and Kody's son, Paedon Brown, touched on a number of topics. One of them included what Kody does for a living. The Reddit user wrote, "Kody has a job, but they do not discuss it on the show. [Paedon] said that involves things that people didn't like when it was brought up on the show in the past, and resulted in negative reactions. 🤔"
So selling gun parts definitely tracks.
Article continues below advertisement
The 'Sister Wives' stars have multiple side businesses in order to support their family.
On top of the salary the Browns receive from allowing TLC cameras to film for Sister Wives, — and apparently, Kody's profit from selling gun accessories — Meri, Janelle, Christine, and Robyn bring in money from a variety of sources:
Catch new episodes of Sister Wives on Sundays at 10 p.m. EST or on the Discovery Plus app.