Here's Your 'Manifest' Season 3 Recap Before the Final Season Airs on Netflix
'Manifest' is back for its fourth and final season and will drop on Netflix on Friday, Nov. 4, 2022. Here's a recap of Season 3 before the new season.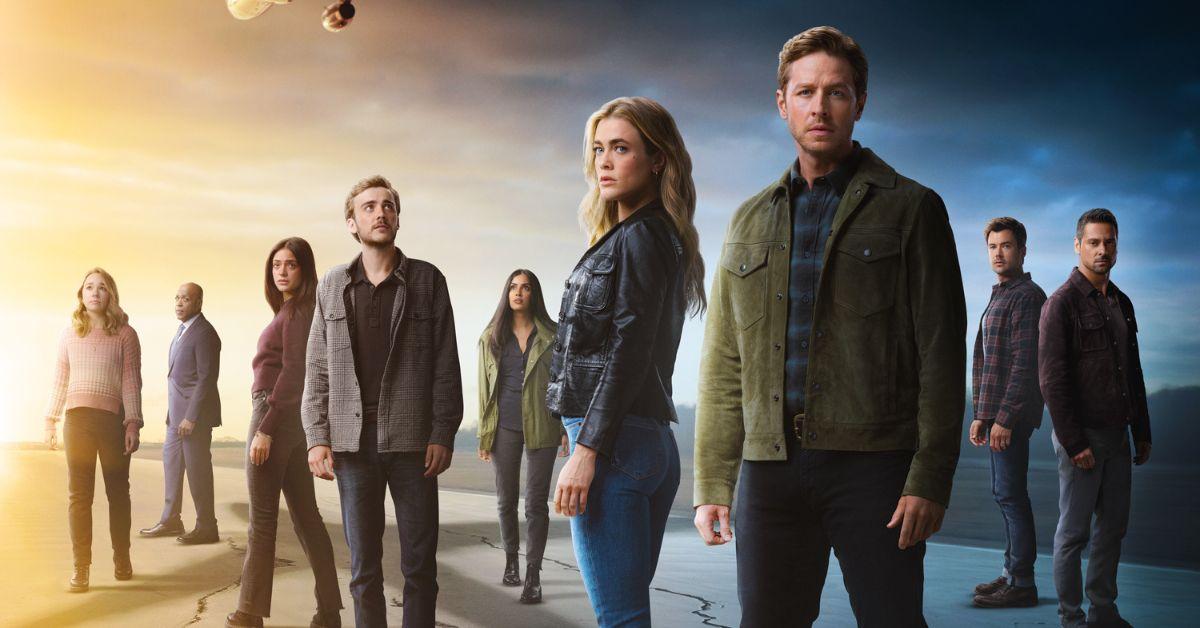 After waiting more than a year, Manifest fans can finally stop rewatching Seasons 1-3. The supernatural drama is back for its fourth and final season with new episodes and a new home.
In August 2021, NBC canceled the series from its primetime lineup. Fortunately, Netflix picked the series up several months later for one last chapter. Manifest's final season will give fans closure for siblings Ben (Josh Dallas), Michaela Stone (Melissa Roxburgh), and the rest of the Flight 828 survivors we met in Season 1.
Article continues below advertisement
During the two-part premiere, the survivors will finally learn why they lived through the crash and, more importantly, where the "callings" that haunt them stem from. Season 4 will also answer some questions about the tragic Season 3 finale. But before the explosive final season airs, let's recap Manifest Season 3.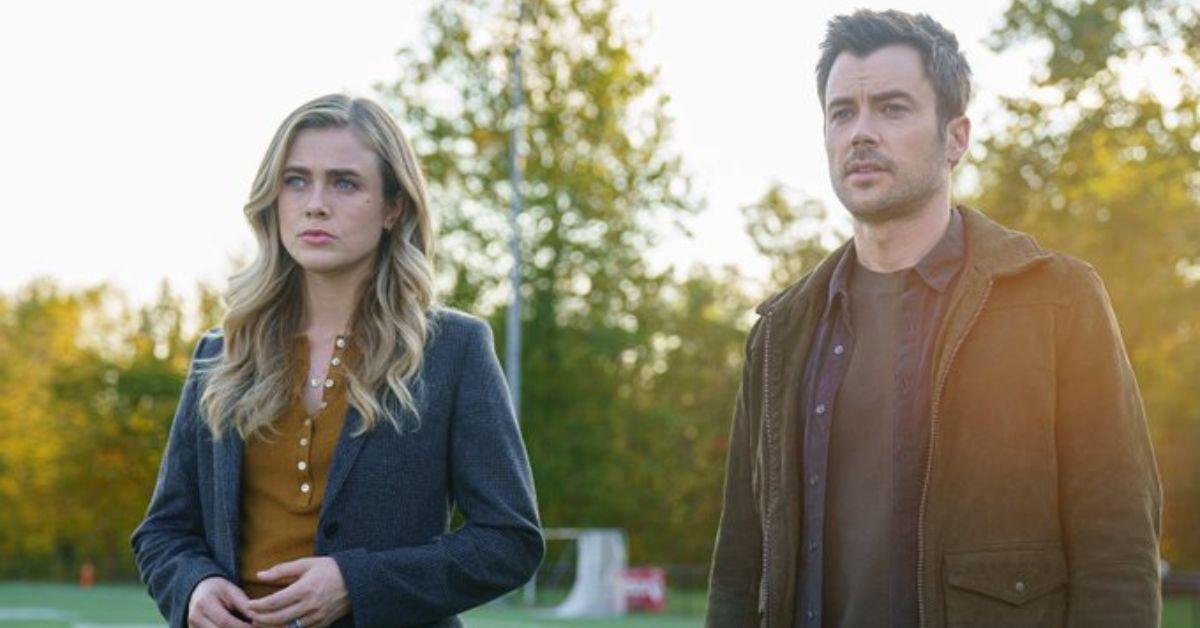 Article continues below advertisement
'Manifest' Season 3 recap: What to remember heading into Season 4
Season 3 opens with Ben and NSA Agent Vance (Daryl Edwards) finding a significant piece to the Flight 828 puzzle. While in Cuba, the two find the flight's tailfin, which is odd considering that Ben, Michaela, and Ben's son Cal (Jack Messina) survived Flight 828's explosion in the pilot. When Ben goes to touch the tailfin, he's shocked when his hand glows. Vance convinces him to examine it at Eureka lab and eventually discovers that the tailfin is covered in sapphire, as well as another historical piece — Noah's Ark.
Soon, Ben and Vance discover how damaging the tailfin can be, as it caused a volcano in New York before their scientist, Saanvi Bahl (Parveen Kaur), helps them by throwing it into the lava-filled fissure. Saanvi then insists that Ben and Vance stop attempting to recreate what happened on Flight 828, which, of course, they ignore.
Article continues below advertisement
Later in the season, Michaela and her new husband, Zeke (Matt Long), meet another Flight 828 passenger while celebrating their Season 2 wedding. The couple received a calling that led them to Angelina Meyer (Holly Taylor).
Like all of Flight 828's passengers, Angelina receives callings, which causes her parents to lock her in a room out of fear that she's demonic. Fortunately, Michaela and Zeke take her in and bring her to the home of Ben and his wife, Grace (Athena Karkanis). The couple will eventually regret the gesture, but more on that later.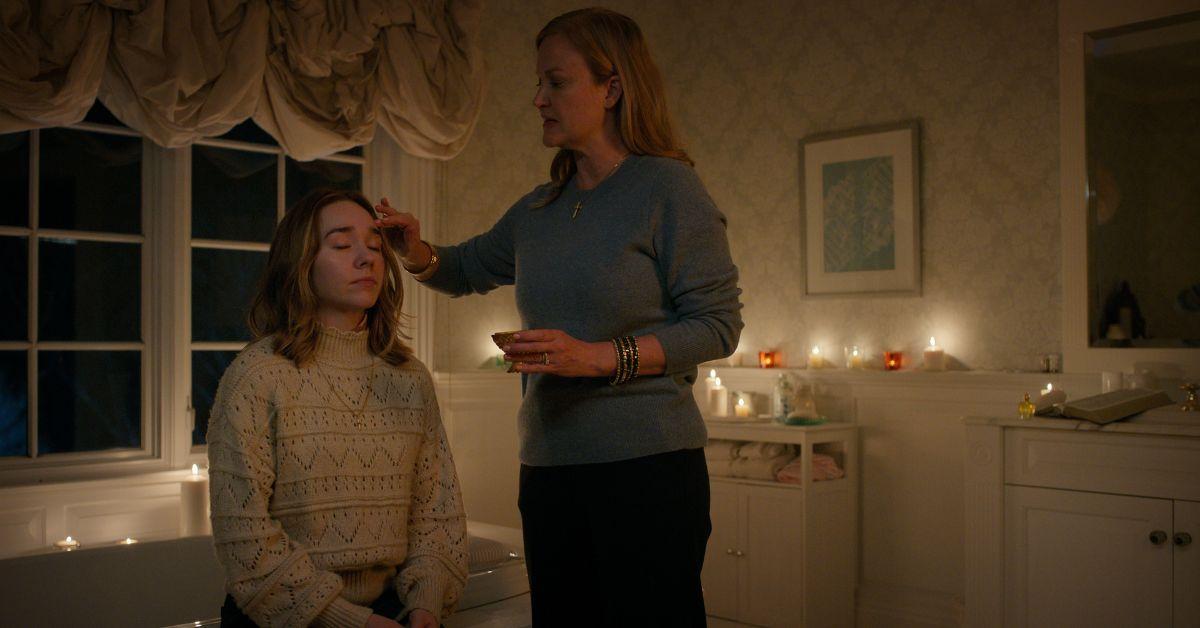 Article continues below advertisement
'Manifest' Season 3 also shed more light on 'The Last Trial' and the Stones' Death Date.
Speaking of Grace, the Stone matriarch has her own set of issues in Season 3. After temporarily receiving callings during her pregnancy with her and Ben's daughter, Eden, she runs into more trouble when The Meth Heads from Season 2 return.
The Meth Heads — also known as ​​Jace (James McMenamin), Kory (DazMann Still), and Pete (Devin Harjes) — supposedly died in a frozen lake. However, they survived the lake and rose from the dead several months later.
Article continues below advertisement
The Meth Heads all agree that Cal is to blame and are out for blood. So, Grace takes him and Eden to stay with her brother, Tarik (Warner Miller). Unfortunately, Jace still finds them, so Pete and Kory follow him out of fear he might do something dangerous. However, they end up arriving too late, as the friends find Tarik dead. When Grace threatens Jace with a gun, Ben intervenes. Jace then realizes his Death Date is near. Soon after, he drowns in the woods as his wife watches.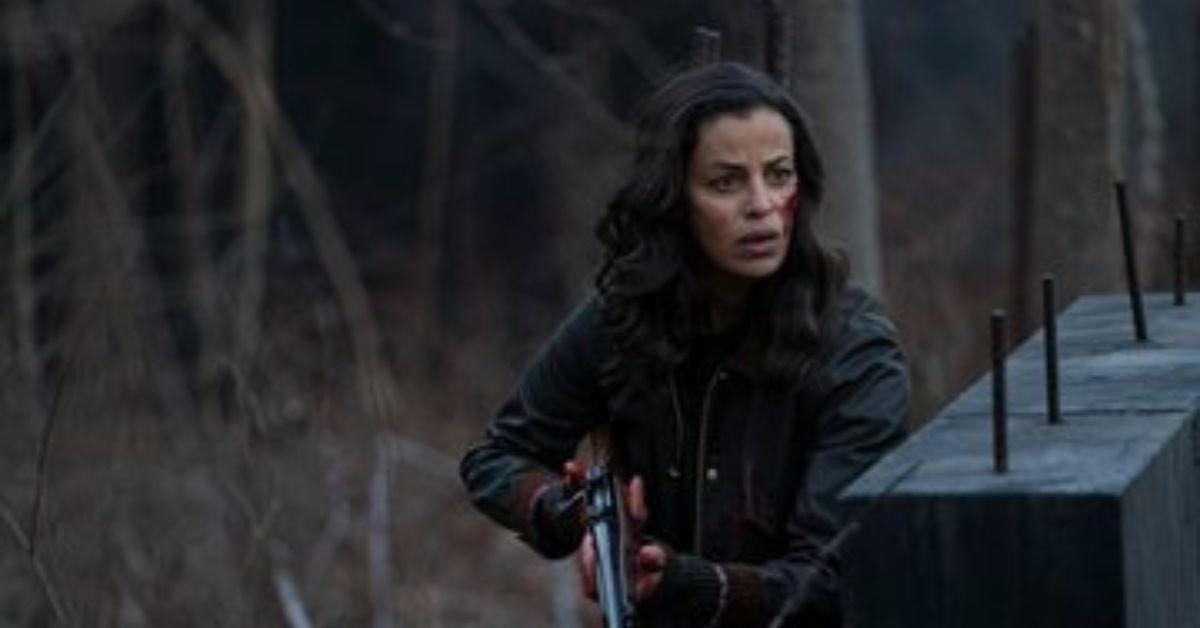 Article continues below advertisement
While Kory and Pete believe Jace's death and their good actions will save them, they soon learn how wrong they are. Later, Olive (Luna Blaise) FaceTimes Ben and tells them the ancient papyrus stating "The Last Trial" would judge all 200 Flight 828 survivors instead of individually as he once believed.
Cal then witnesses a dark figure representing Jace fall into Pete and Kory's bodies, causing them to die with him. The situation further prompts Ben's lifeboat theory that all passengers must live moral lives to receive favorable judgment on their Death Date, which comes on June 2, 2024.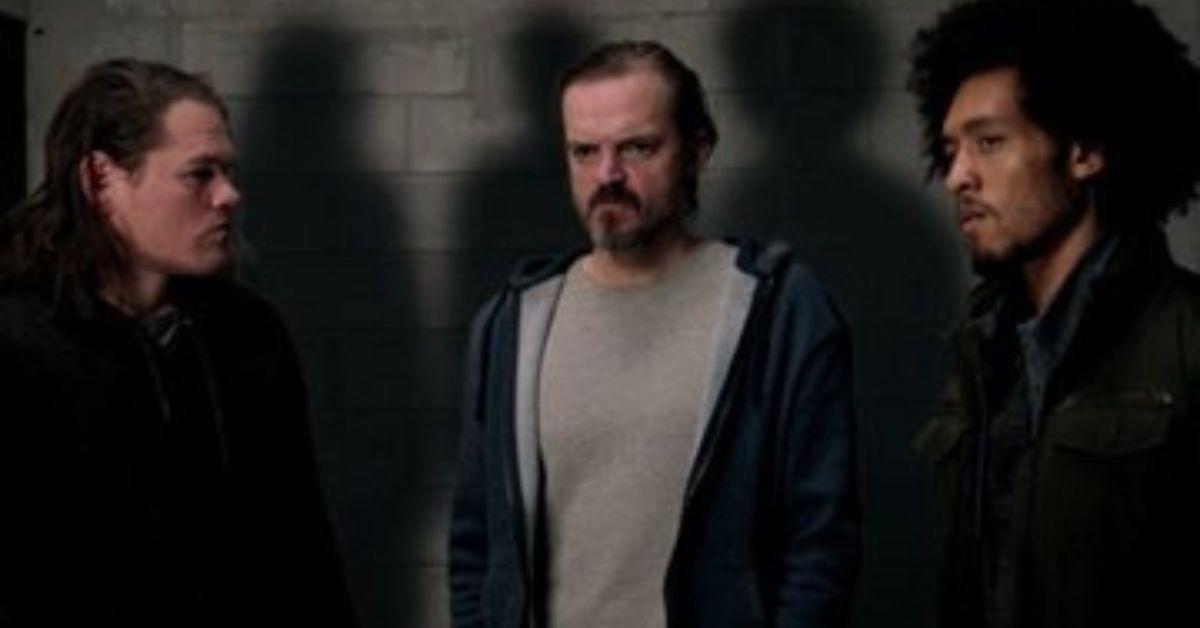 Article continues below advertisement
The 'Manifest' Season 3 finale with a surprising callback to Season 1.
As the season progresses, Ben works tirelessly to save as many dangerous survivors as possible so they can all survive "The Last Trial." Meanwhile, Grace grows more concerned about Angelina, who feels the Stones don't want her to be with her "guardian angel," who she believes to be Eden.
After speaking with former Flight 828 cult leader Adrian Shannon (Jared Grimes), she decides to seek revenge on the Stones and take Eden from them.
Angelina sneaks into the family's house and attacks Grace. Olive hears the chaos from her bedroom but realizes Angelina locked her in, leaving her unable to defend her mother. After Grace attempts to save Eden from Angelina, Angelina stabs her in the stomach offscreen, leaving her bloody and on the floor for dead.
Article continues below advertisement
The season finale's shockers don't end there. Earlier in the episode, Cal visits the tailfin, hoping to find the source of his callings. Against Ben and Grace's wishes, he goes to Eureka to touch the tailfin but then disappears. Ben and Saanvi then try to save Cal by returning the tailfin to the ocean, where Ben found it in the season premiere. Unfortunately, they're too late.
After Ben finally reunites with Cal on Flight 828 through a calling, Cal says goodbye to his dad, saying, "This is how it has to be."
At the end of the episode, viewers learn what Cal meant when he returns to the Stones' home to bid Grace farewell. In a shocking twist, Cal reappears as a teenager, the same age he would've been if he had survived the crash.
In one last WTF moment, Captain Bill Daly (Frank Deal) — who fans haven't seen since Season 1 — arrives at Eureka, along with a fully built Flight 828. Bill then screams for help, but the flight vanishes again, leaving more mysteries ahead for Season 4.
Viewers will have to see what's next for the Flight 828 passengers when Manifest returns for the first half of the final season on Friday, Nov. 4, 2022 on Netflix.