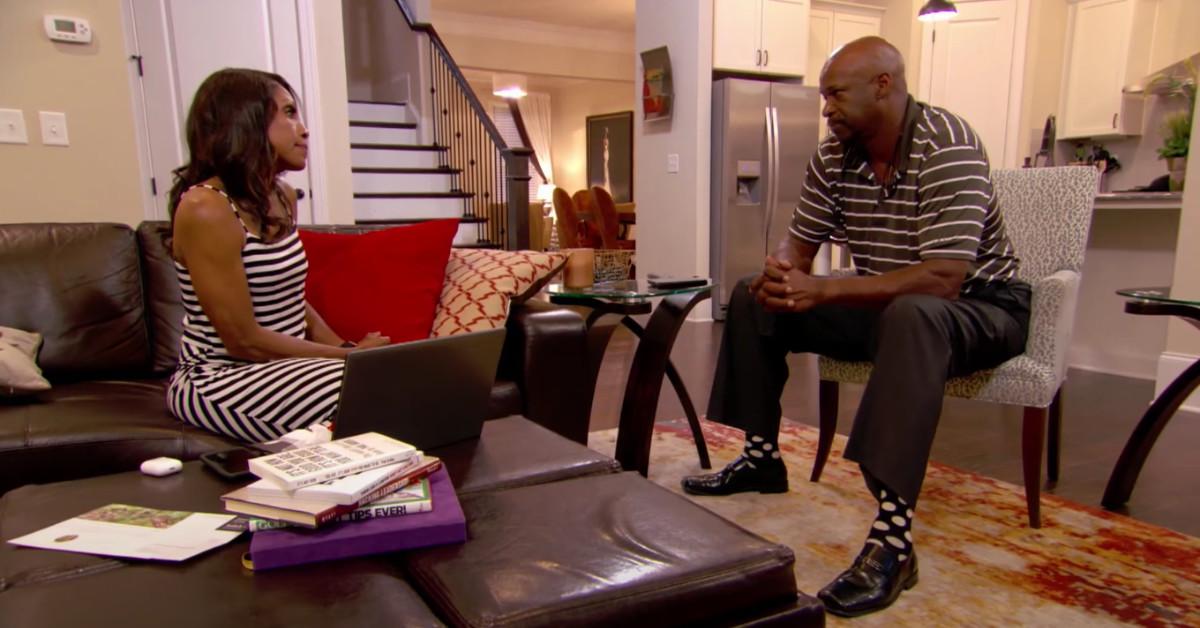 The Men of 'Married to Medicine' Range From Gen X to Boomer
Article continues below advertisement
The website Famous Birthdays doesn't have ages listed for Scott Metcalfe, Contessa Metcalfe's husband, or Kiran Sajja, Anila Sajja's husband, but here are the ages of the other Married to MedicineSeason 9 spouses, from youngest to oldest.
Eugene Harris, Toya Bush-Harris' husband, is 44.
Eugene Harris works in medicine, but Toya Bush-Harris said on Watch What Happens Live With Andy Cohen this month that she's been "pressuring" him to get a job in the restaurant industry and even offered to buy him a food truck.
"I was like, we need to try it out because he's great at it, and it makes him smile," she added. "Right now, emergency medicine is just not for him, so whatever he wants to do that makes him happy, that's what I want."
Article continues below advertisement
Damon Kimes, Heavenly Kimes' husband, is 52.
Heavenly Kimes has three children with her longtime husband, pain management specialist Damon Kimes, but that's not exactly why she calls him "Daddy."
"I kind of called him Daddy because my oldest boy and he had the same name," she explained in a recent Bravo Insider interview. "So when I would say 'Damon,' both of them would answer. So I don't know how I got it, but I would say 'the daddy.' And then he just became the Daddy. He's always been a Daddy."
Cecil Whitmore, Simone Whitmore's husband, is 55.
Simone Whitmore celebrated her 25th wedding anniversary with realtor Cecil Whitmore in May 2021, posting a loving ode to her husband on Instagram.
"Twenty-five years ago today, I said for better or worse I'll take this man to be my husband!" she wrotein the Instagram caption. "I love and cherish the life we've built together, the roads we've traveled, the mountains we've climbed, and the valleys our family and friends have lifted us out of. Even on the days I don't show it or say it, I love you."
Article continues below advertisement
Gregory Lunceford, Quad Webb's ex-husband, is 55.
In the first season of Married to Medicine, Quad Webb and Gregory Lunceford were newlyweds, but their marriage had hit the skids by the show's sixth season, and they finalized their divorce in 2019.
In a May 2021 episode of Watch What Happens, Quad said that she was "dating a couple of people" and had no contact with her doctor ex-husband. "I haven't spoken with him at all," she said of Gregory. "I haven't seen him nor have I spoken with him."
Curtis Berry, Jackie Walters' husband, is 63.
For two decades now, Jackie Walters has been married to Curtis Berry, an athlete who went from University of Missouri basketball star to private school basketball coach.
"Curtis is a protector," Jackie told The Daily Dish in February 2020. "He keeps me safe. He's a big guy, so I automatically feel safe. But just knowing somebody is there when I need them… Curtis is not super romantic and all the fun stuff, but he's always there, and he's a protector."