Miss Peppermint Talks Drag Bans and Anti-Trans Legislation: "Drag Is One of the Most Miraculous Things" (EXCLUSIVE)
In an exclusive interview with 'Distractify,' 'Drag Race' alum Miss Peppermint spilled the tea on U.S. drag bans and anti-trans legislation.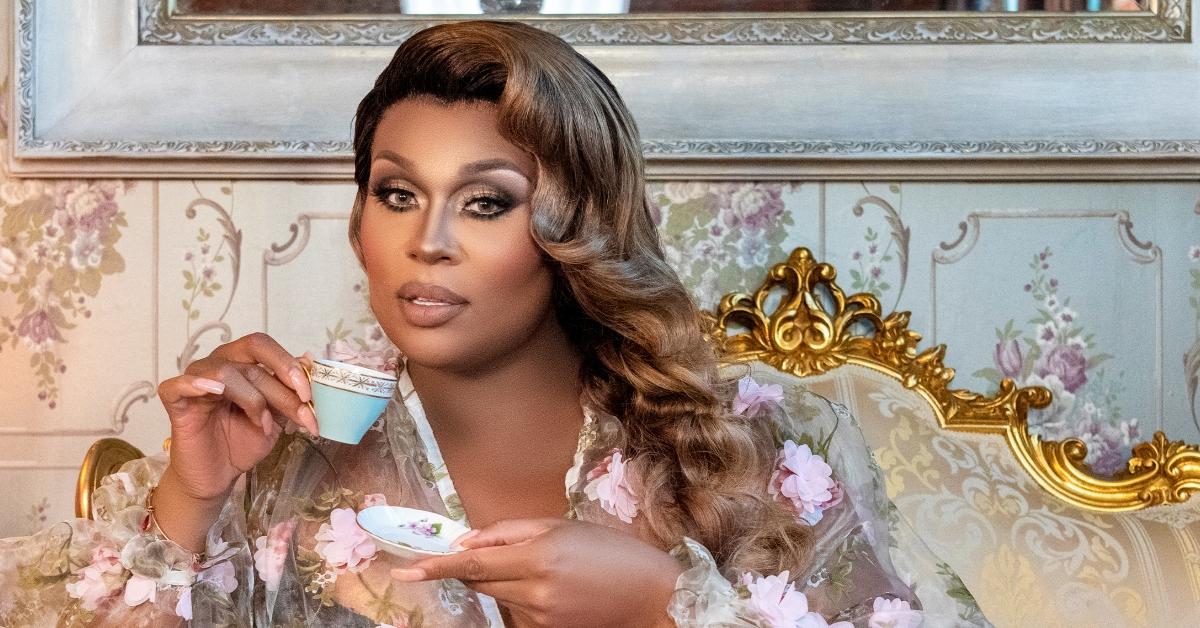 Article continues below advertisement
The Manhattan nightlife icon, GLAAD Media Award nominee, and RuPaul's Drag Race Season 9 runner-up is one of many drag artists and celebrities participating in Producer Entertainment Group's "Drag Isn't Dangerous" one-night-only live telethon — which will kick off on May 7, 2023. The live stream fundraiser aims to entertain "while fighting back against red state tyranny and oppression." All net proceeds from the star-studded event will go to charities supporting LGBTQ+ causes and drag performers in need.
The gargantuan list of confirmed talent includes Alaska, BeBe Zahara Benet, Bob the Drag Queen, Eureka O'Hara, Jinkx Monsoon, Jujubee, Trixie Mattel, Ali Wong, Amy Schumer, Charlize Theron, Jesse Eisenberg, Sarah Silverman, Margaret Cho, the Boulet Brothers, and Ts Madison, among others.
Article continues below advertisement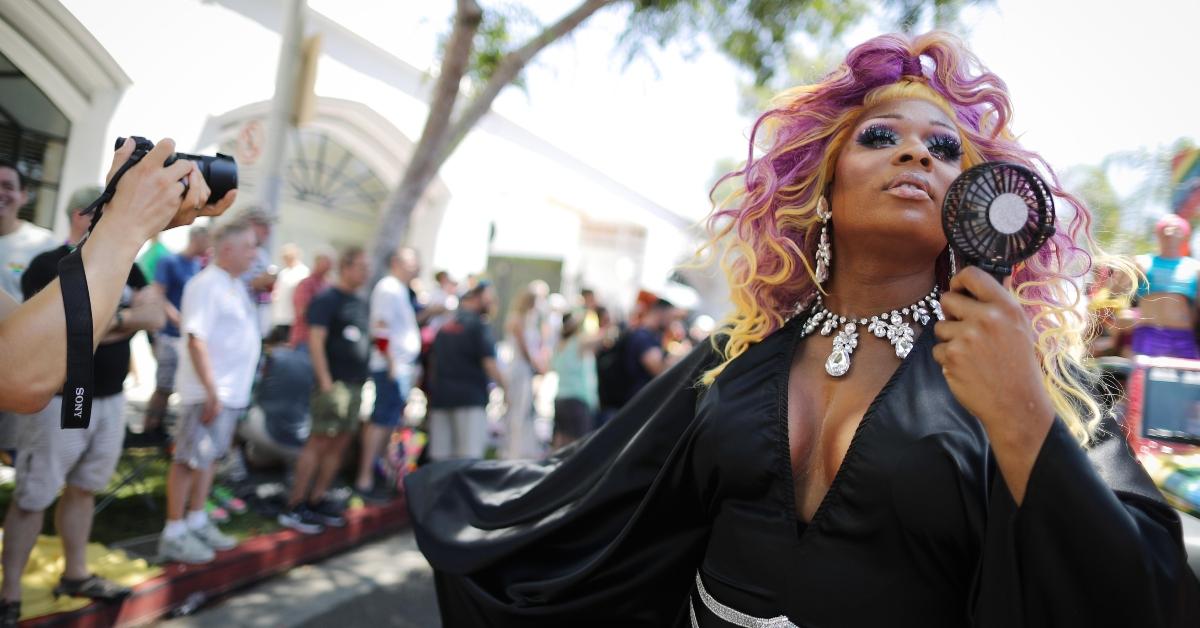 Peppermint exclusively caught up with Distractify ahead of the "Drag Isn't Dangerous" telethon to discuss her thoughts on the damaging political and media narratives surrounding drag performers and transgender people and the importance of fighting for fellow LGBTQ+ community members in the face of injustice.
Article continues below advertisement
Peppermint believes U.S. drag bans distract from larger sociopolitical issues.
Per Time, anti-drag bills have been established in at least 14 other U.S. states since conservative Tennessee Gov. Bill Lee signed drag show restrictions into law in March 2023. The controversial Tennessee bill — which has been temporarily blocked — prohibits any "adult cabaret performance on public property" or anywhere minors can view it.
According to the bill, "adult cabaret" includes "adult-oriented performances" that showcase "male or female impersonators."
While Peppermint deemed bills akin to Tennessee's "hurtful" and "detrimental," she's not so sure the people behind anti-drag legislation actually believe what they're preaching, so to speak.
"I'm not even sure that people really in their heart of hearts actually think [drag shows are dangerous], but they certainly are trying to frame drag entertainers as bad for children," Peppermint told Distractify.
Article continues below advertisement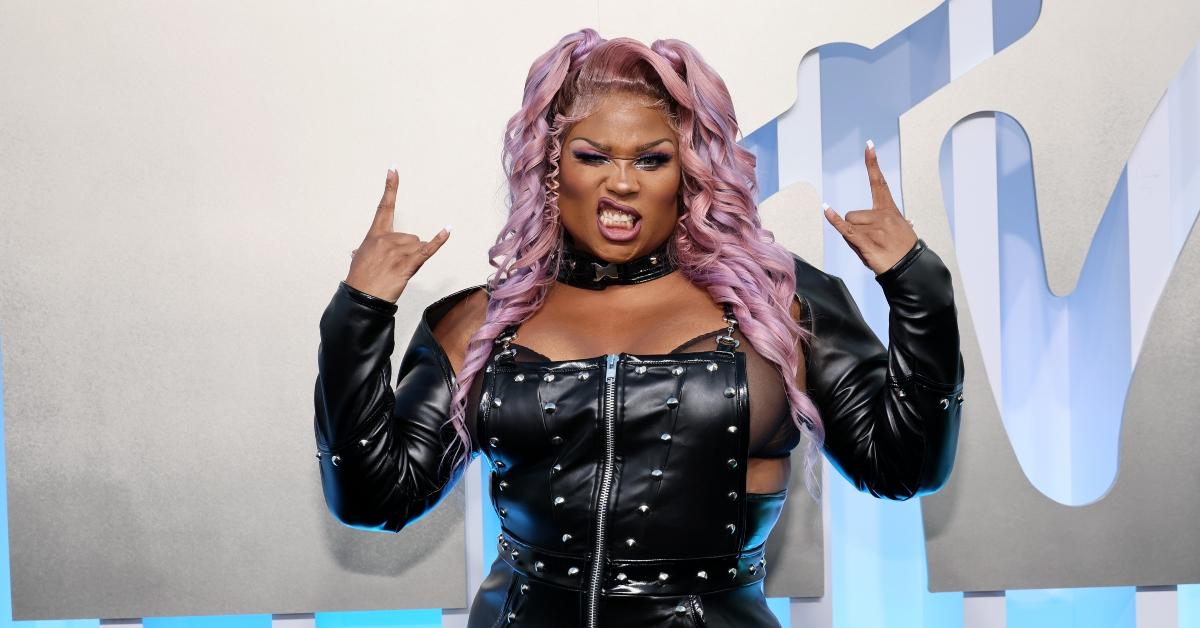 "You can't paint us all with one brush. All drag entertainers aren't anything except drag entertainers," she continued.
The Call Me Mother star feels these drag bans boast more than one ulterior motive.
Article continues below advertisement
"When I mean distraction, I mean they are moving forward on passing what I call 'anti-trans legislation.' Bills and legislation — many of them have been signed into law — that limit the ability to talk about your own trans identity, to acknowledge the identity, existence, and actions of trans individuals publicly in certain schools and places," Peppermint — who is a Black transgender woman — stated.
According to the Trans Legislation Tracker, 525 "anti-trans" bills have been introduced in the U.S. in 2023 as of this writing. Of those, 47 passed, 99 failed, and 379 are active.
"[They] remove acknowledgment and information about the trans community and the queer community from learning materials in schools. Most of them aim to cut us off from our health care and criminalize parents who are trying to get this health care for their children. [They] also criminalize the doctors who are providing this health care," she continued.
Article continues below advertisement
Peppermint discussed how inaccurate narratives paint transgender individuals as sex offenders and an overall threat to society. Specifically, she mentioned the media's obsession with The Covenant School shooter's transgender identity.
Additionally, Peppermint believes drag bans and anti-trans legislation divert the public's attention from hot-button issues like reproductive rights and gun control.
Article continues below advertisement
"When they're focusing on the trans folks, they're also continually dismantling access to abortion in many states. They're also continuing to do work on demonizing the accurate historical accounts in American history when it comes to African American people or Black folks and calling it 'critical race theory,'" she said.
Peppermint argues that "sexualized entertainment is everywhere."
Gov. Bill Lee previously claimed Tennessee's drag ban law would protect kids from "sexualized entertainment" or "obscenity." Peppermint views these claims as flawed and biased.
"[Tennessee's drag ban] doesn't do that because sexualized entertainment is everywhere. It's on every social media app. It's in many music videos. It's even in the little Southern beauty pageants," she explained.
Article continues below advertisement
"What it does do is inaccurately frame drag entertainment," she continued. "Drag entertainment can be linked to the LGBTQ+ community, but it's certainly linked to thinking outside the box when it comes to very strict notions of gender and sexuality, and access to that freedom for one's own personal self. ... That type of freedom is [viewed as] a threat."
Article continues below advertisement
"This notion that drag entertainers are sexualized is just a red herring," Peppermint noted. "Proclaiming of one's identity as trans, or as gender fluid, or nonbinary is not a sexual act."
Drag naysayers often comment on performers' "provocative" outfits. To that, Peppermint made a solid point: "It's kind of like ice skating. When you look at an ice skater, she might look like she's wearing a mini skirt and a top, but she's fully covered in flesh-toned spandex and layers of tights. It's not sexual."
"Maybe we need to do something about why ice skaters are wearing those things as well," she quipped.
Article continues below advertisement
Peppermint on standing up for fellow LGBTQ+ community members: "I fought as hard as I could like I was fighting for myself."
Regardless of their placement on the vast LGBTQ+ spectrum, Peppermint maintains that queer people should stick together during these trying times.
"I marched across that damn [Brooklyn Bridge] so many times for marriage equality. Honey, I ain't married. I don't know if I'm ever gonna get married, but I want you to have the right to get married," she said, recalling the zealous fight for same-sex marriage in the U.S.
Article continues below advertisement
"The people who have been the loudest and the most vocal and the fighters in our community have been the trans people, the drag queens, and the people who are more gender expansive. We have the least to lose because we've been the most ostracized from society," she continued.
Drag performers and transgender individuals deserve that unfaltering energy in return.
Concerning the nonbinary and transgender community's sociopolitical impact, Peppermint personally asked us to include this inspiring 2020 quote from legendary political activist, professor, and author Angela Davis:
"If we want to develop an intersectional perspective, the trans community is showing us the way. ... I don't think we would be where we are today — encouraging ever larger numbers of people to think within an abolitionist frame — had not the trans community taught us that it is possible to effectively challenge that which is considered the very foundation of our sense of normalcy."
Article continues below advertisement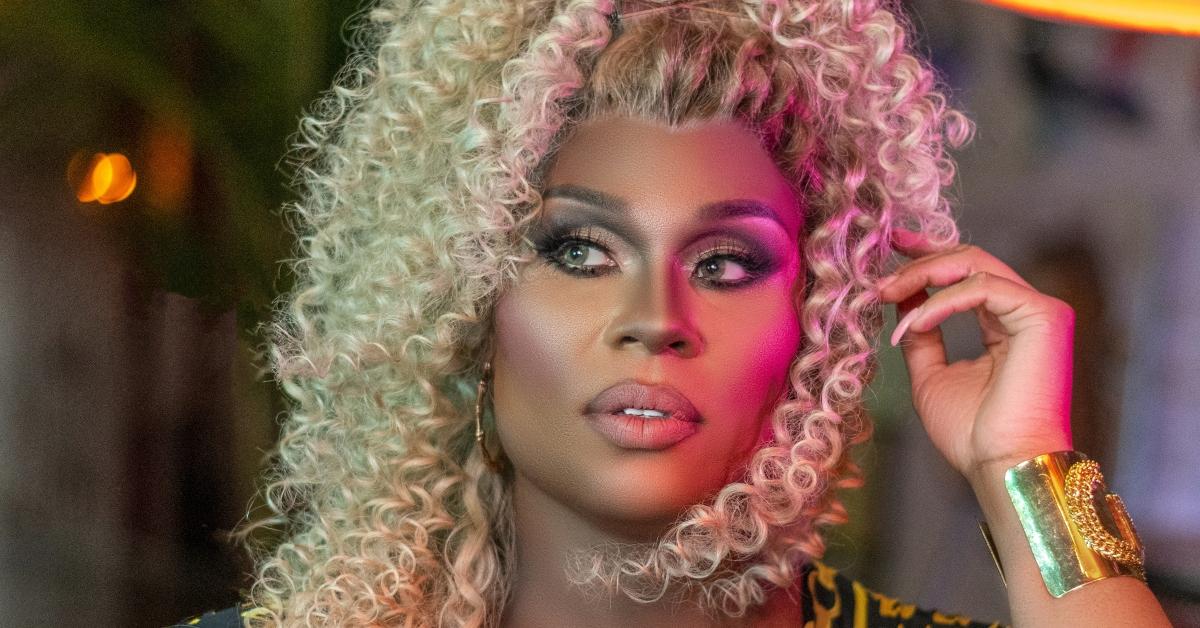 Not only will Peppermint help rake in donations during the "Drag Isn't Dangerous" telethon this coming May, but she'll also take the stage as Davina in A Transparent Musical at L.A.'s Mark Taper Forum.
The theatrical reimagining of the Emmy-winning Prime Video series tells the story of a newly-out Jewish transgender matriarch and her family. Peppermint feels the genre-bending stage adaptation came at a pivotal time.
"In a time when antisemitic rhetoric, anti-trans rhetoric, anti-LGBTQ+ rhetoric, anti-Black rhetoric, and anti-POC rhetoric are on the rise, it's great to have a show that tackles a lot of that stuff head-on," she shared.
Catch Peppermint in A Transparent Musical from May 20 through June 25, 2023.