Moon Knight's Suit and Tie Form Differs Between the Original Comics and the MCU Show
Moon Knight with a suit and tie has a different history in the comics. The Disney Plus series features different forms for each personality.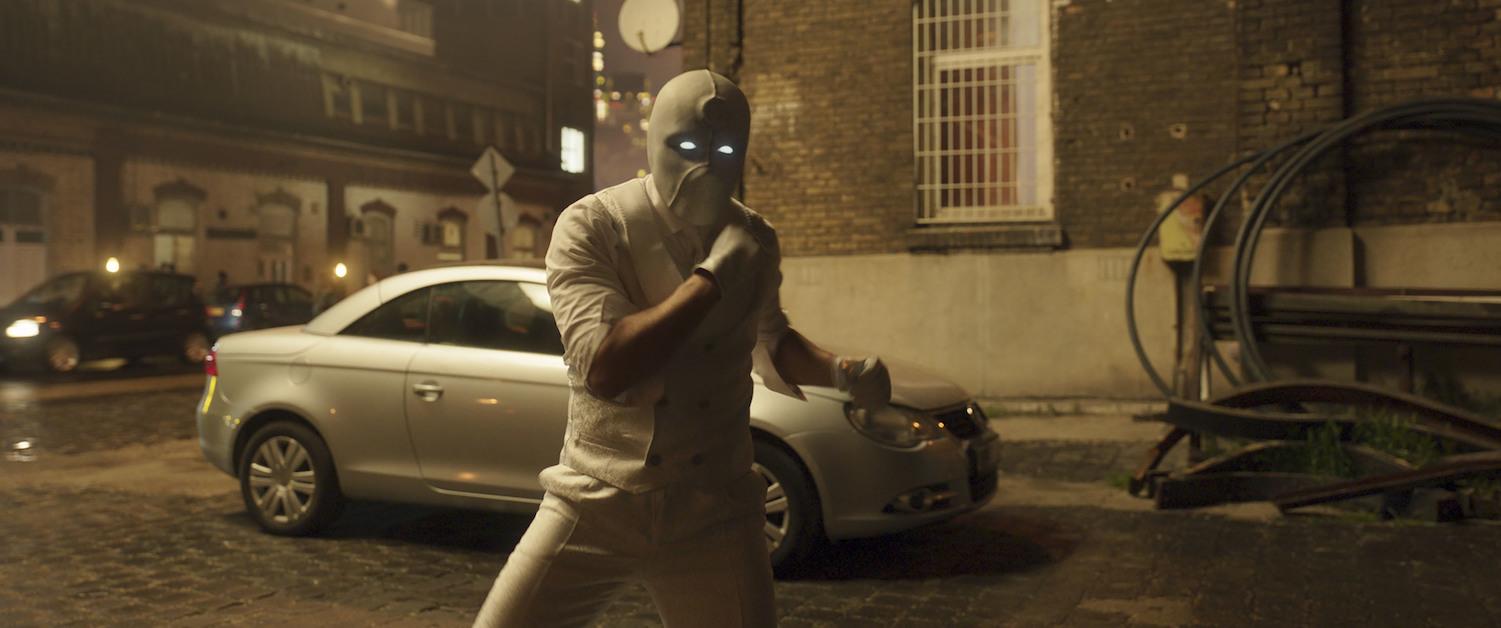 In the new Disney Plus series Moon Knight, the titular hero takes on many different forms. As Marc Spector (Oscar Isaac) tries to keep his dissociative identity disorder in check, he must also deal with the Egyptian moon god Khonshu occupying his body and telling him what to do. Marc's different personalities each have their own strengths, and they manifest through Khonshu's influence in various ways. This comes through in the different outfits he wears. One of them is a suit and tie.
Article continues below advertisement
One of the most memorable things about Moon Knight is the Marvel hero's many forms. As the new Disney Plus series has shown, Marc Spector and his many personalities can don the ceremonial armor of Khonshu differently. For Marc, he puts on traditional-looking Egyptian armor that works well with his combat abilities and experience. For timid Steven, he puts on a spiffy suit and tie that Marc refers to as "Psycho Colonel Sanders." This form has a different history in the comics.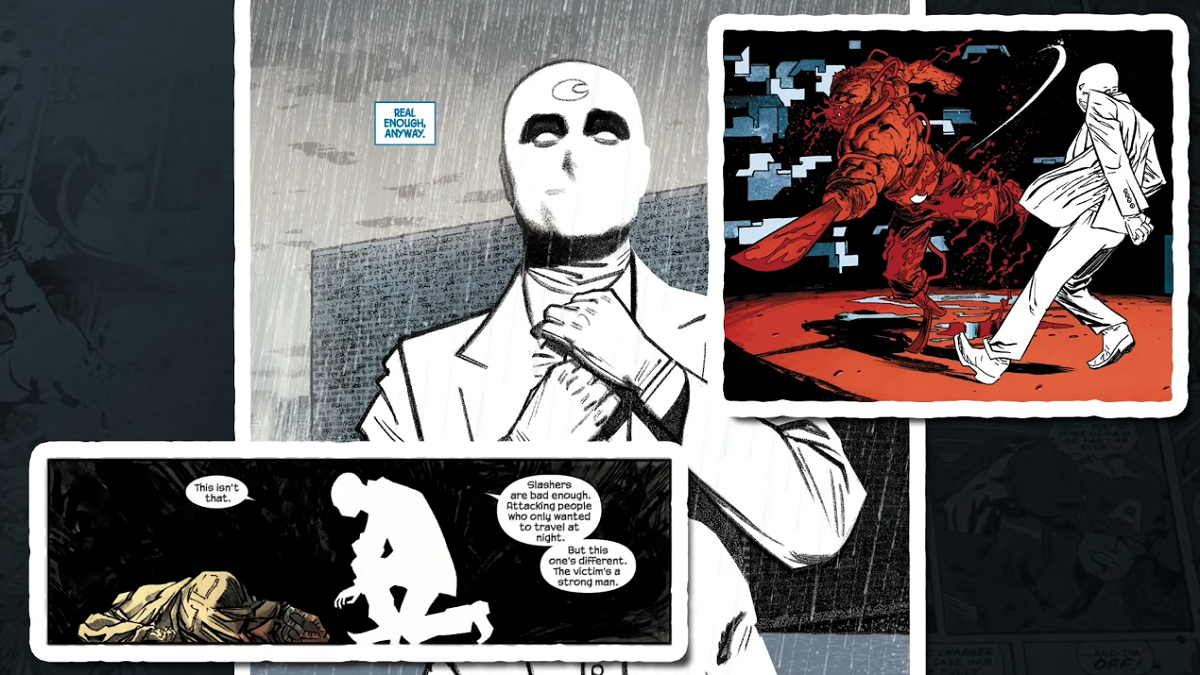 Article continues below advertisement
Meet Mr. Knight, the version of Moon Knight who wears a suit and tie.
In the original comics, Moon Knight's suits function very differently than they do in the show. More akin to heroes like Spider-Man, Marc (and his other personalities) brings his homemade suit around with him, and is ready to put it on at a moment's notice whenever crime is active under his watch. When it comes to Marc's identities, however, his condition extends into his superheroics. Just as Marc has multiple personalities living within him, Moon Knight has Mr. Knight.
As opposed to Moon Knight, with his violent temperament and brutal fighting style, Mr. Knight is calm and gentlemanly. This is indicated by the fanciful suit and tie he prefers to wear instead of his traditional superhero outfit. While he still retains his powers and abilities, he is much more refined and elegant when he fights bad guys. This positions Mr. Knight as simply another aspect of Moon Knight, who isn't contingent on any of Marc's personalities.
Article continues below advertisement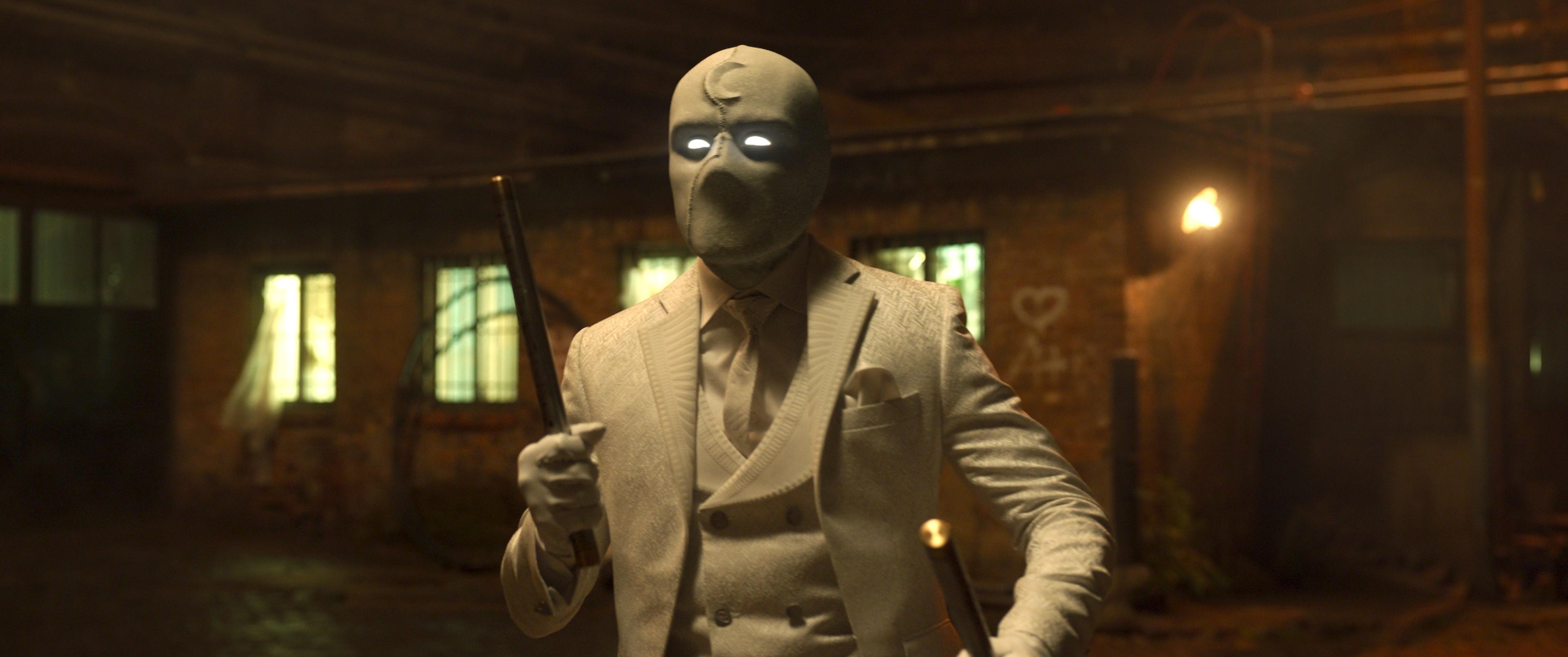 This is a far cry from Moon Knight as he is portrayed in the Marvel Cinematic Universe. In the series, Moon Knight's different appearances are attached to Marc's different personalities. The combat-experienced Marc puts on ceremonial armor, referred to as "the Suit" throughout each episode. When the meek Steven is told to put on "the Suit," he takes it quite literally, causing the armor to manifest as a suit and tie while still granting Steven superhuman abilities.
This divergence from the original comics is quite compelling for the Disney Plus series. It helps to illustrate the stark divide between Marc and Steven as they fight to have control over their main body and individual lives. But with the potential of a third personality in play, we may be looking at a completely new form for Marc.
New episodes of Moon Knight stream every Wednesday on Disney Plus.