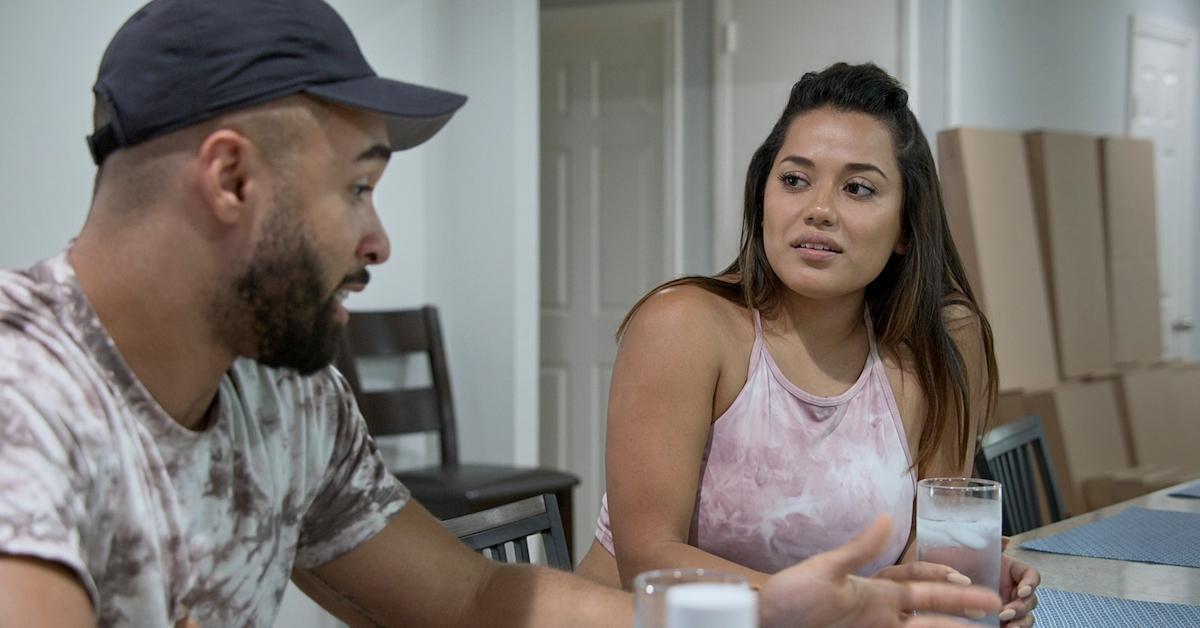 'Love Is Blind' Couple Nancy and Bartise Speak out About Their Abortion Debate
Nancy and Bartise have an emotional discussion about abortion in 'Love Is Blind,' but how did that turn out for the 'Love Is Blind' couple?
Spoiler alert: This article contains spoilers for Episodes 6 and 7 of Love Is Blind Season 3.
From the very beginning of Love Is Blind Season 3, Bartise Bowden came out strong with his opinions and at times abrasive personality. He got on well with Raven Ross over their good looks and physical fitness values but ultimately connected emotionally more with Nancy Rodriguez. However, they've had their fair share of rocky moments, including a very emotional discussion about abortion.
Article continues below advertisement
In Episode 6, Nancy and Bartise begin discussing what they would do if they had a complicated pregnancy. This led to a conversation about the morality of abortion and the different circumstances in which it might or might not be OK according to the couple. As their opposing views came into focus, it all came to a head in Episode 7.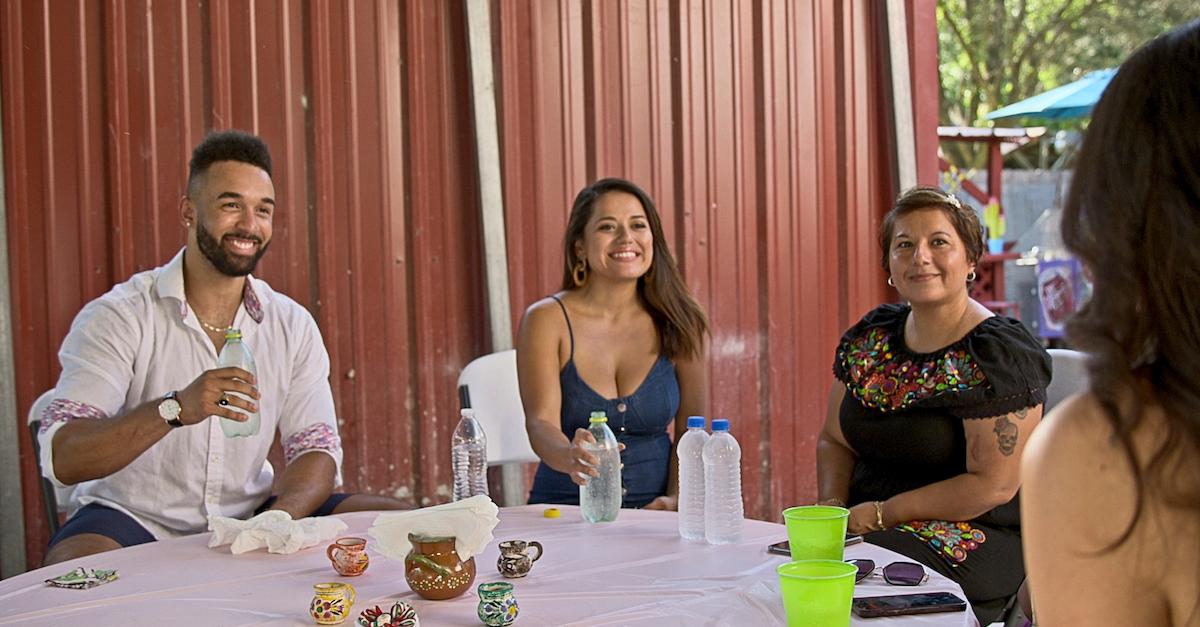 Article continues below advertisement
'Love Is Blind' stars Nancy and Bartise have differing views when it comes to abortion.
In layman's terms, Nancy is pro-abortion, whereas Bartise is willing to learn but seems to come from a more anti-abortion perspective. When Nancy approaches him with the fact that pregnancy is considered riskier once she's in her late 30s, she asks what he would want to do if they learned that she was pregnant with a child who would have birth defects.
Bartise is immediately taken aback when she asks if he would consider abortion. "F--k no," he says quickly. He says that he'd keep any child whether they were a "girl, boy, transgender, or came out with 'three legs.'"
Article continues below advertisement
Nancy, on the other hand, is a speech pathologist, so she's worked with many kids who have special needs and understands in her line of work how difficult it must be for a child born with birth defects. She disagrees with Bartise, but they keep the conversation amicable.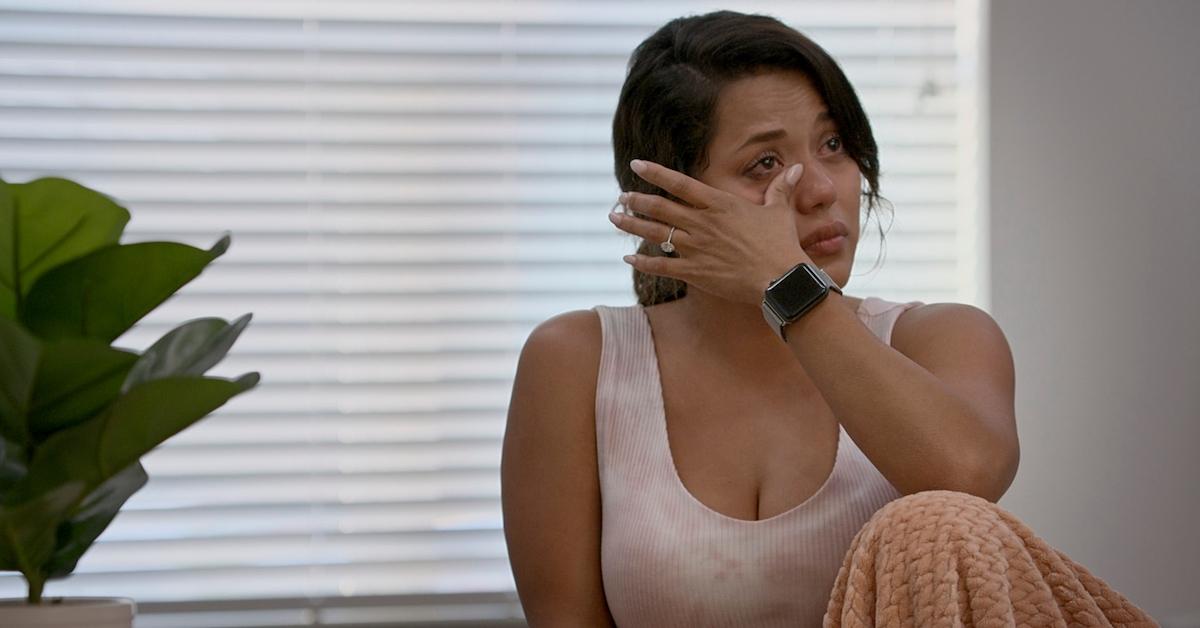 Article continues below advertisement
This then leads to Nancy asking Bartise's opinion on abortion in general. This is where our skepticism of Love Is Blind comes in because how can someone get engaged to another person who disagrees with them on such a fundamental personal value? Bartise thinks that young people should get "one pass," although when Nancy brings up instances such as sexual assault, then Bartise thinks abortion is OK. He also makes it clear that to him, Plan B is not abortion.
However, Nancy explains the pro-abortion movement in a clear statement: "I think I have no say in anyone's body. If you need to have an abortion for any X, Y, Z reason, have it." Bartise is open to hearing it and even honors her when he says, "That's f--king deep." So Nancy at first feels good about their conversation, remarking on how open he is to hearing her and learning from her.
Article continues below advertisement
Despite this, things only go downhill from here. When Bartise brings Nancy to meet his family in Episode 7, he lets slip that they've had fights about abortion. He even incorrectly states that Nancy would abort any child with a disability, which just isn't the case. This obviously didn't bode well for the Bowden family.
Nancy and Bartise have opinions about their abortion discussion after it aired on 'Love Is Blind.'
After the fact, TV Insider spoke with both Nancy and Bartise. Bartise admitted that there were moments we didn't see but that it was depicted accurately enough. Nancy, on the other hand, shared, "I do feel that Bartise used my opinion against me. I didn't think that was fair because opinions are meant to be opinions for a reason, and it's almost as though he wanted to find reasons [to be upset]."
Article continues below advertisement
"It was inappropriate for him to bring that up in front of his parents within the first couple of minutes of meeting them, again just feeling like he wasn't having my back on that. He was using it against me," she continued.
Between Bartise throwing Nancy under the bus and telling her how attracted he was to Raven, it's safe to say that we're not the biggest Bartise fans right now.
The first eight episodes of Love Is Blind Season 3 are now available to stream on Netflix.