'No Hard Feelings' Star Laura Benanti Talks Age Gap Controversy: "I'm Glad People Are Having That Conversation" (EXCLUSIVE)
In an exclusive interview with 'Distractify,' 'No Hard Feelings' star Laura Benanti discussed the film's disputed age gap relationship and her helicopter mama character.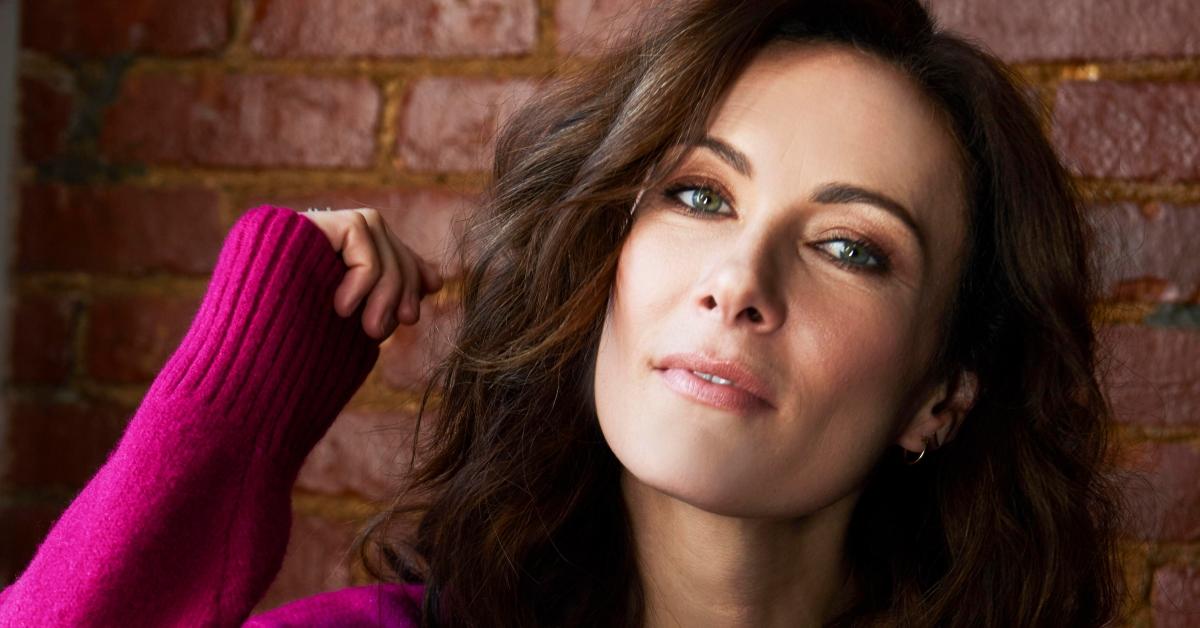 Newsflash for all cinephiles: Fun is back! Directors Greta Gerwig (Lady Bird) and Gene Stupnitsky (Good Boys) are packing summer 2023 with oodles of laughs and camp, allowing moviegoers to turn their stress-brains off and bask in the glory of lighthearted cinema. While the former director is gifting us with the pink-saturated Barbie, the latter is reintroducing the raunchy R-rated sex comedy. It's giving old-school Judd Apatow (The 40-Year-Old Virgin) meets Animal House.
Article continues below advertisement
Co-written by Gene Stupnitsky and John Phillips (Good Boys), No Hard Feelings follows the misadventures of Maddie Barker (Jennifer Lawrence) — a broke, carless Uber driver desperate to save her childhood home.
After stumbling across a bizarre job listing (which was inspired by a real-life Craigslist ad), Maddie agrees to "date" a wealthy couple's socially awkward 19-year-old son before he leaves for Princeton. In exchange for pulling Percy (Andrew Barth Feldman) out of his shell and snatching his V-card (not to mention her dignity), she'll get a Buick Regal.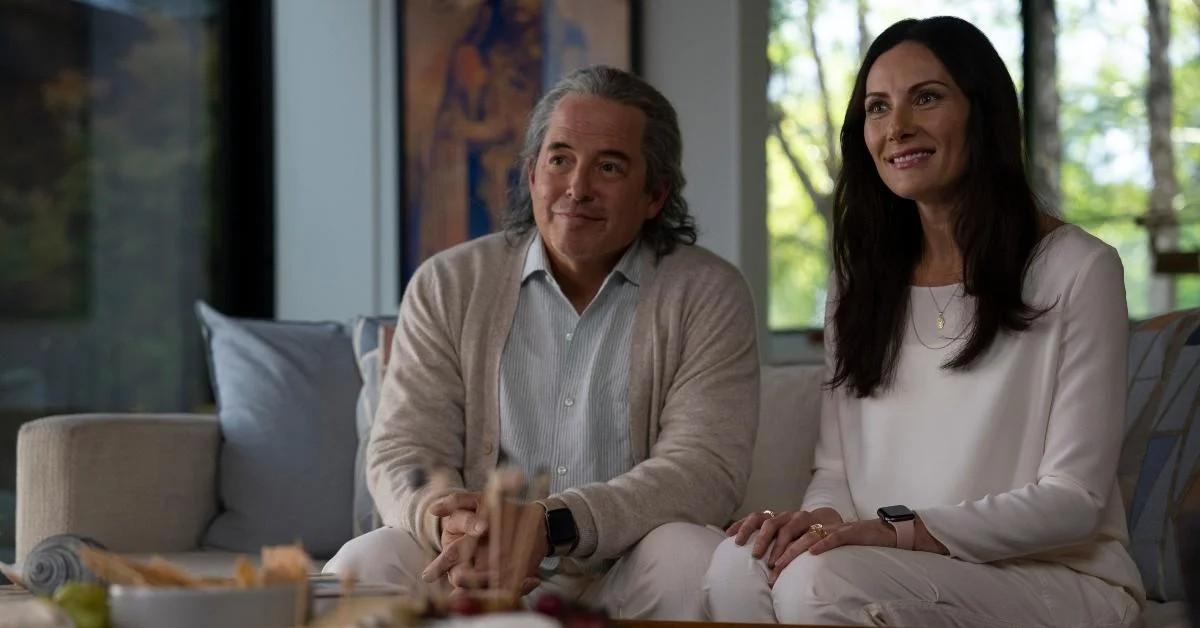 Article continues below advertisement
The beige-drenched helicopter parents in question — who'd seemingly do anything to get their hermit son laid — are played by industry veterans Matthew Broderick (Ferris Bueller's Day Off) and Laura Benanti (Worth).
Ahead of the premiere, we exclusively caught up with Tony-winning actor and singer Laura Benanti to discuss all things No Hard Feelings. From her well-meaning but misguided character to the central age gap relationship responsible for much online discourse, Laura let it all hang out.
'No Hard Feelings' offered a heartwarming reunion for Laura Benanti and Andrew Barth Feldman.
Though No Hard Feelings is the Dear Evan Hansen actor's first major film, he and Laura go way back.
"Andrew, I've known through the Broadway community," the Life & Beth star told Distractify.
See, Andrew won the Best Actor Award at the 2018 Jimmy Awards for his performance as Frank Abagnale Jr. in Lawrence Woodmere Academy's production of Catch Me If You Can, per Playbill.
"The year that he won [his Jimmy Award], I was hosting," she continued.
Article continues below advertisement
"I've known him since he was 16 years old. So it's really amazing to go from handing this sweet high school kid this award to now, you know, he's starring opposite Jennifer Lawrence," she continued. "I feel like we'll be bonded forever."
Her sweet, somewhat maternal connection to Andrew adds a layer of realism to their mother-son characters. That being said, Laura is seemingly the polar opposite of her character, Allison.
"She's like a cautionary tale for me," Laura began.
Article continues below advertisement
"I think it's hard, when you really love your children, not to be a helicopter mom, and not to try and curate their life. But ultimately, what you're doing is harming them. ... She really takes that to an extreme," Laura — who's a mom herself — said with a giggle.
Despite the isolating effects of bulldoze parenting, Laura admits that the fictional couple raised "a wonderful young man."
"There are some ways in which her sheltering created a very sensitive, loving, smart, specific human, but he has no idea how to move in the world outside of his level," she said.
Laura Benanti's 'No Hard Feelings' character reminds her of a polarizing Hollywood figure.
Describing the essence of Allison is easy for Laura: "Gwyneth Paltrow's Goop."
"She reminds me of that sort of, like, wellness industry, always in linen, you know, wearing a crystal, but [is] the least spiritual person," she joked. "It's that level of wealthy where you just don't know how or what the world is anymore."
We get the feeling Allison knows the ins and outs of her birth chart, but can't tell you the price of a gallon of milk.
Article continues below advertisement
Laura Benanti has complex thoughts about the 'No Hard Feelings' age gap discourse.
A millisecond after the No Hard Feelings trailer was released, Twitter erupted. Many criticized the age gap between 19-year-old Percy and 30-something Maddie and Hollywood's decades-long obsession with sexualizing misfits (see Weird Science) and puriteens. Some naysayers even associated the premise with "grooming."
When we asked Laura about her opinions on the discourse, she responded with humor, empathy, and grace.
Article continues below advertisement
"I don't disagree that if [the relationship were reversed], it would not be allowed to happen, or [the film] would basically be a drama," she began. "Also, look at any other Hollywood movie, where a gentleman is 60 and the woman playing opposite him is 30."
"I understand that for some people, [the premise] could feel triggering. ... But let's please just look at what we have been watching since television existed and what we continue to accept over and over again."
"There is a difference in how men and women are treated in the world, how men and women are allowed to move in the world. So I'm glad people are having that conversation," she continued.
While on this touchy subject, Laura teased her character in Season 2 of HBO's The Gilded Age, who's "meant to be 20 years older than her love interest." The point? When the woman is significantly older than the man in fiction, the age gap often lends itself to the scandalous plot.
Article continues below advertisement
"It's a huge deal. It's a huge plot point," she said of her Gilded Age character. "Meanwhile, who just had a baby? Robert De Niro?" she detailed. "These 80-year-old men are allowed to have babies and we're mad at the plot of this movie? Come on. I think everybody needs to get it together," Laura quipped.
Virtually every article covering No Hard Feelings includes the word "raunchy" — ours included — but Laura insists the star-studded flick is more than just your average crude comedy. It "takes those '90s, early-aughts movies and gives [them] a lot of heart." Additionally, pumped viewers can "expect to laugh a lot."
"I don't think we've seen anything like this in a really long time," the Broadway legend gushed.
So, if you need a good ab workout, No Hard Feelings hits U.S. theaters on June 23, 2023.