So You've Completed 'Pokémon Scarlet' and 'Violet' — Now What?
Once you finish the main storyline of 'Pokémon Scarlet' and 'Violet,' there's plenty more content to keep you going. Here's what to do in the post-game.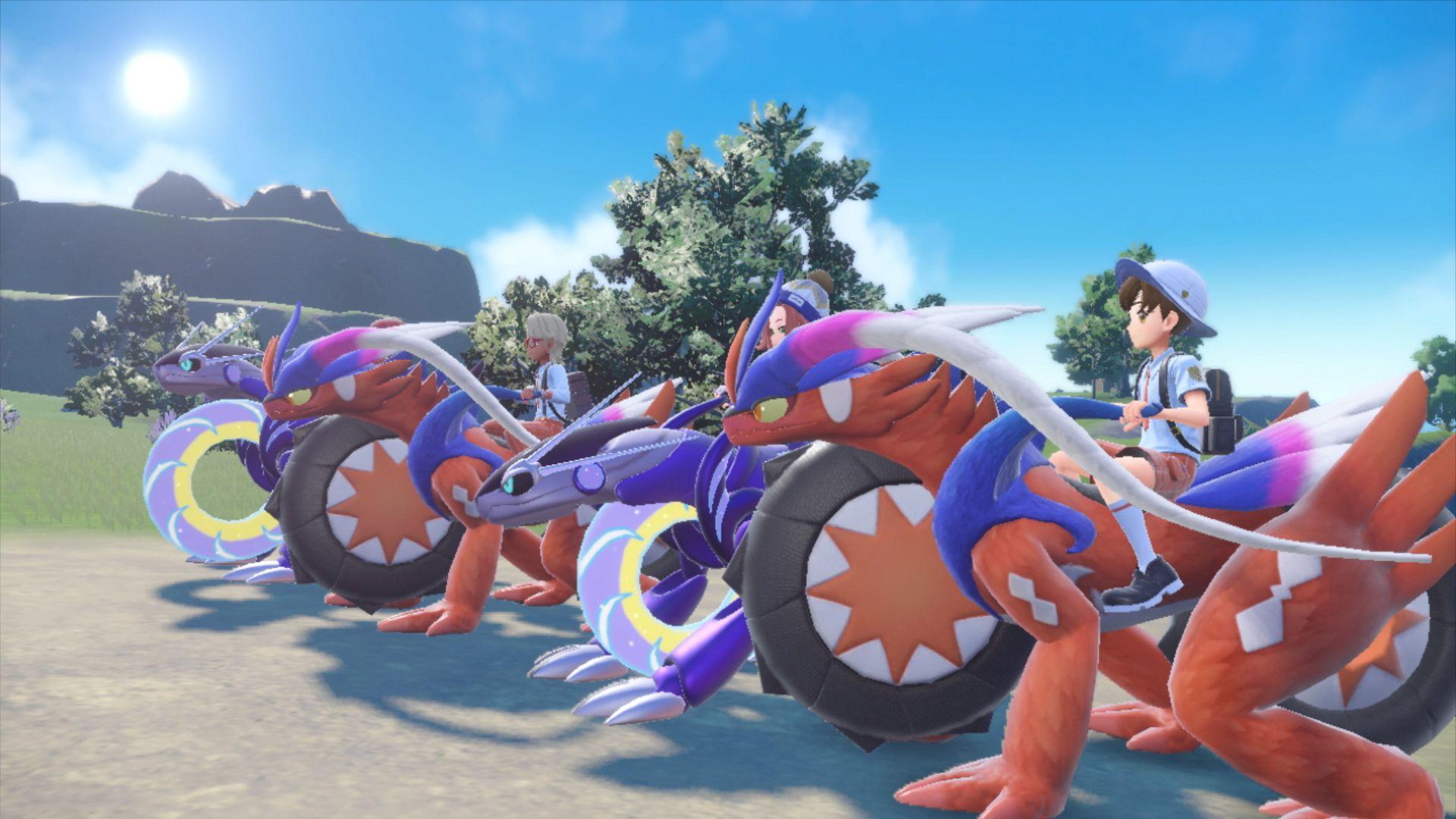 While there's no definitive order you need to complete the three paths in Pokémon Scarlet and Violet, once you've defeated the main storyline, you may be wondering what else there is to do in the franchise's newest installment. And believe it or not, there's plenty to do to keep you playing for hours after the end credits have rolled.
Like most Pokémon games, there's an extensive amount of post-game content, so here are just some of the things you can do once you've "finished" Scarlet and Violet.
Article continues below advertisement
Complete the Academy Ace Tournament.
If you're looking for more battling, then you're in luck. While Scarlet and Violet don't have the Battle Tower some of the previous games had, the Academy Ace Tournament pits you against other students and professors in some ridiculously difficult battles. But before you can compete, you'll have to return to all eight gyms and rematch their leaders, who will all have teams of Pokémon at Level 65 or higher.
Article continues below advertisement
Once you've re-defeated the gym leaders, you can then battle in the Academy Ace Tournament, which will give you four consecutive rounds of battles against opponents with equally high-leveled teams. Your Pokémon will be healed between each trainer, but it's still bound to be one of the more difficult challenges you face in the title's post-game.
Catch the other Legendary Pokémon.
In addition to your game's box Legendary, there are four other new Legendary Pokémon you can obtain: Wo-Chien, Chien-Pao, Ting-Lu, and Chi-Yu. Each of these Legendaries is connected with a shrine in a corner of the region. These shrines are unlocked by pulling up the ominous stakes scattered around the region. Pull eight of each color to unlock the shrines and catch the Legendary Pokémon.
Article continues below advertisement
Five and six-star Tera raids.
Tera raids are one of the best ways to earn rewards in Scarlet and Violet, even before you reach the post-game. You won't be able to battle in four-star raids until you've defeated all eight gym leaders the first time around, and five-star raids won't appear until you've defeated the Academy Ace Tournament.
Article continues below advertisement
After you've successfully completed 10 five-star raids, you'll unlock six-star raids, which are the most challenging ones in the game. Five and six-star raids will also reward you with more Herba Mystica, which is the only way to make the sandwiches that boost your Shiny odds. Six-star raids are the only way to earn certain rewards, like the Ability Patch — and if you're truly looking to build the best and most powerful team in Scarlet and Violet, you won't want to overlook these.
Article continues below advertisement
Complete the PokéDex.
If you've done all of the above suggestions and not yet filled out your PokéDex with all 400 Pokémon available in the title, then this should definitely be one of the next things you do before putting the game down. You can obtain title-exclusive Pokémon through trading, whether that be with friends or Surprise Trading in the hopes that you'll find the entries you're missing.
Shiny hunting.
Once you've completed the PokéDex, you can revisit Professor Jacq to obtain the Shiny Charm. This will double your chances at finding Shiny Pokémon, both in the wild and by hatching eggs. If you haven't messed with the game's updated breeding features, or attempted the Masuda method, then this is definitely a way to pour hundreds more hours into the title.