Meet Prince Edward's Wife Sophie, the New Duchess of Edinburgh
Prince Edward and wife Sophie are now Duke and Duchess of Edinburgh. Learn more about the royal couple's relationship and their children.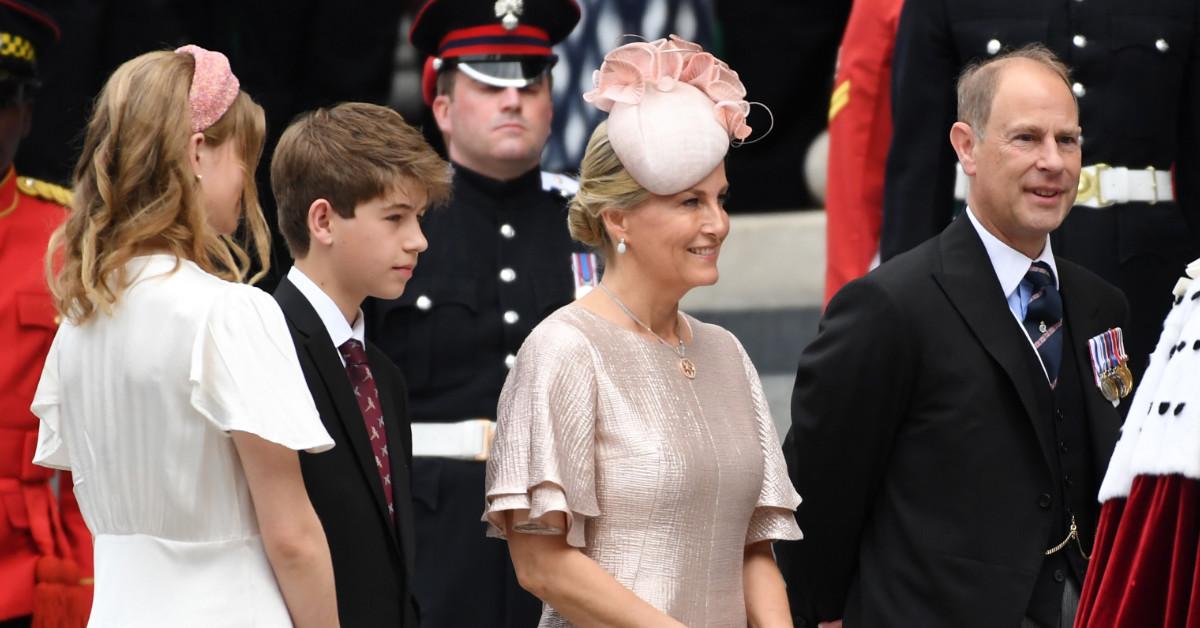 Prince Edward and wife Sophie, formerly the Earl and Countess of Wessex, have new titles nowadays.
On March 9, Buckingham Palace announced that King Charles III had conferred the Dukedom of Edinburgh upon his youngest brother, Prince Edward, on the occasion of Edward's 59th birthday. And thus Sophie, Edward's wife of nearly a quarter-century, is now Duchess of Edinburgh.
Article continues below advertisement
"The new Duke and Duchess of Edinburgh are proud to continue Prince Philip's legacy of promoting opportunities for young people of all backgrounds to reach their full potential," Buckingham Palace's statement added.
Here's more about Edward and Sophie's story so far — including details about their kids, one of whom is the new Earl of Wessex.
Prince Edward and wife Sophie married in 1999.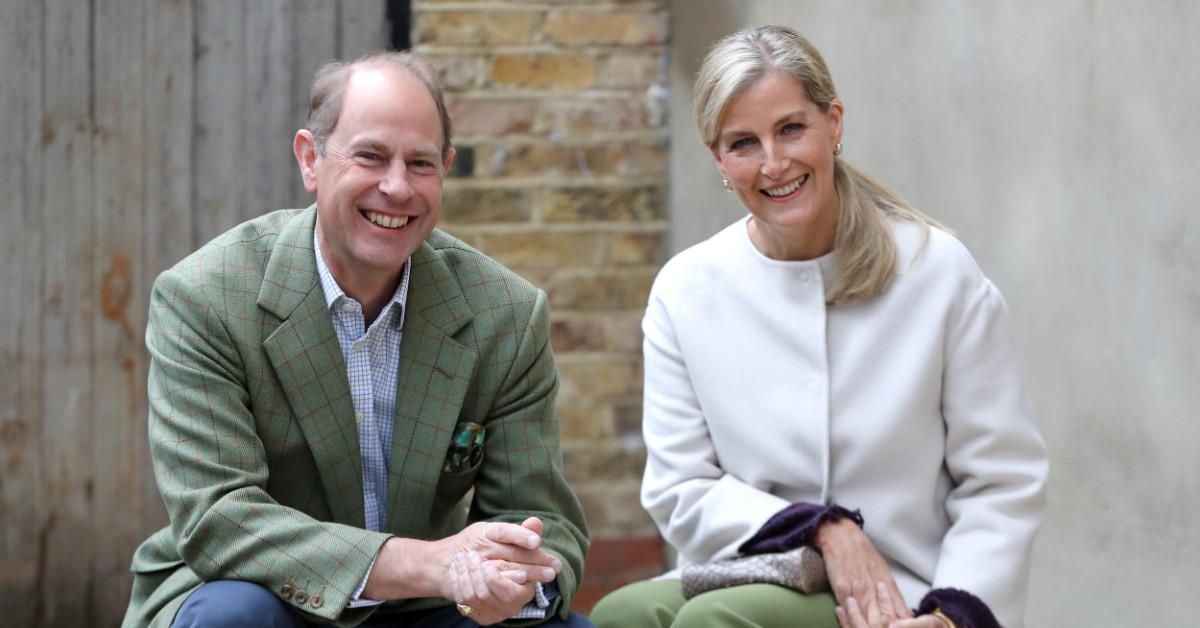 The newly minted duchess was born Sophie Helen Rhys-Jones and grew up in the English county of Kent as the daughter of "thoroughly middle class" parents — a secretary and a tire salesman — according to Vanity Fair. Sophie graduated from West Kent College and launched a career doing public relations for radio stations and travel companies.
Article continues below advertisement
Edward met Sophie in 1993 when she modeled as a tennis player in promotions for his Prince Edward Summer Challenge, Vanity Fair reports. "There was no mistaking the chemistry that was between them right from the word go," her boss Brian MacLaurin said, according to the magazine.
Edward proposed to Sophie on vacation in the Bahamas in December 1998, and they married on June 19, 1999, at St. George's Chapel at the royal residence of Windsor. Thousands of members of the public watched the wedding just outside the chapel on large video screens, and their cheers for the happy couple were reportedly heard inside.
Article continues below advertisement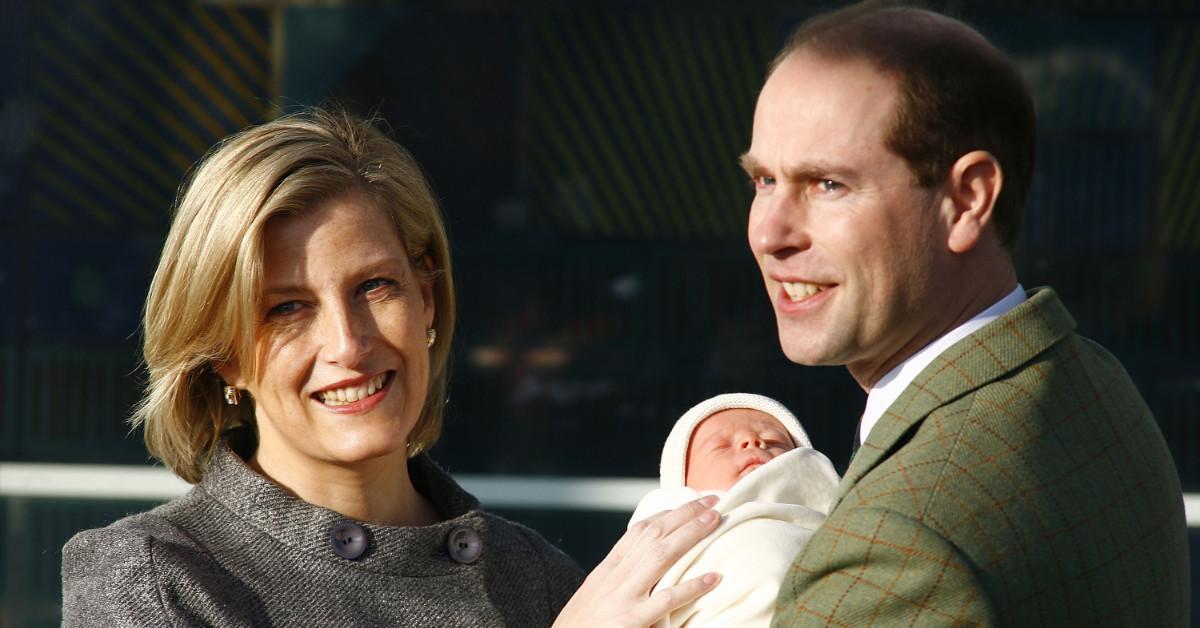 Sophie had a fan in the late Queen Elizabeth II, it seems. "[Sophie] is trusted and relied on by the queen in a way I couldn't say applied to the Duchess of Cambridge [Kate Middleton] or the Duchess of Cornwall [Camilla, now queen consort]," a royal aide told the Daily Mail in 2016. "She is like another daughter to Her Majesty, they are that close."
Article continues below advertisement
Prince Edward and wife Sophie have two kids, Louise and James.
Edward and Sophie welcomed their daughter, Louise, in November 2003, and their son, James, just over four years later. And the couple opted not to give Louise a princess title or James a prince title, as People reports.
"We try to bring them up with the understanding they are very likely to have to work for a living," Sophie explained to The Times in 2020, per People. "Hence, we made the decision not to use HRH titles. They have them and can decide to use them from 18, but I think it's highly unlikely."
So instead, Louise is styled as Lady Louise Mountbatten-Windsor, while James was known — until this year — as Viscount Severn. Now that Edward is Duke of Edinburgh, though, James has his father's old title and is now Earl of Wessex. According to the official line of succession, Edward is 13th in line to the British throne, James is 14th, and Louise is 15th.