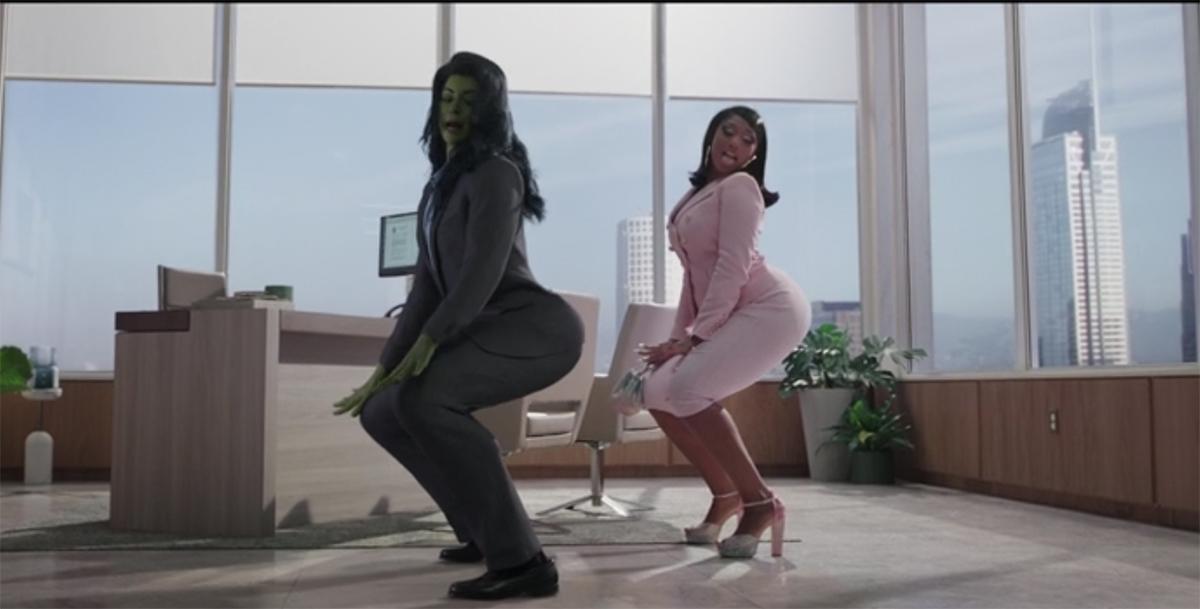 There's Controversy Surrounding the Dance Scene in 'She-Hulk,' Apparently?
Spoiler alert: This article contains spoilers for Episode 3 of She-Hulk: Attorney at Law on Disney Plus.
The Marvel Cinematic Universe is known for its loud comic book action, ongoing narrative, and its attempts to skirt the line between superhero mythos with modern-day humor. There are plenty of sci-fi fight scenes to be had, but we can also expect a show or movie to try and inject some lighthearted campiness into its story.
Article continues below advertisement
Evidently, the success rate of how this humor lands is about fifty-fifty.
She-Hulk: Attorney at Law brandishes its comedic chops like a badge of honor, unafraid to break the fourth wall and call out specific genre tropes in unique ways to generate some chuckles.
But when it comes to one particular dance scene in the series, not everyone is laughing. In fact, there's some controversy behind the reaction to this dance. What are people so upset about?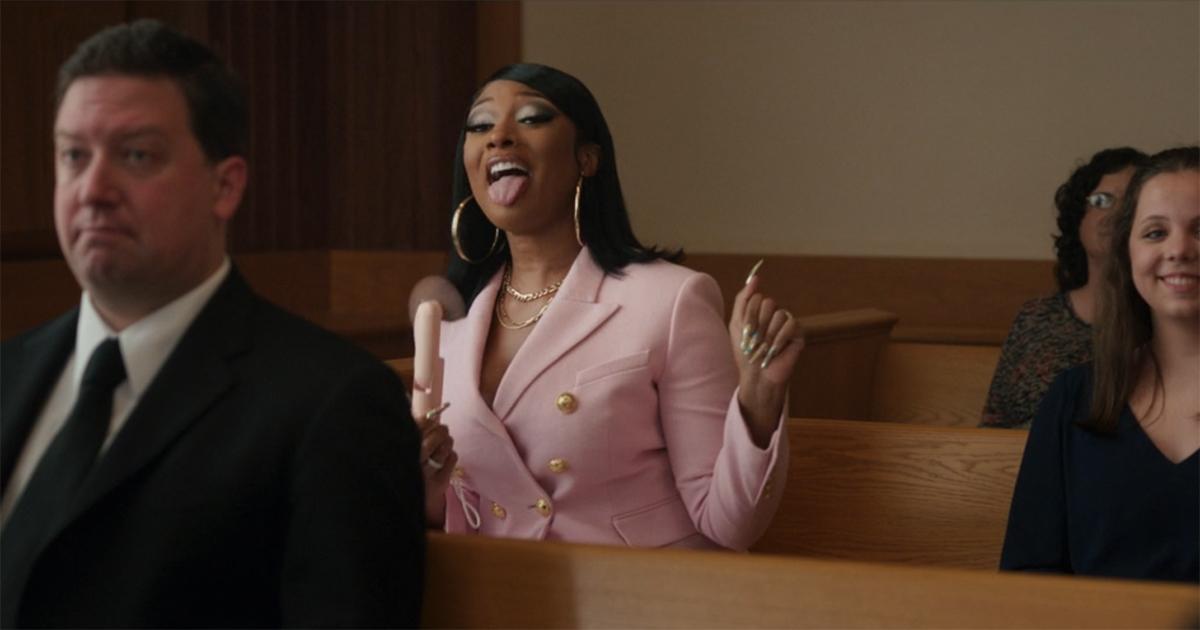 Article continues below advertisement
The dance scene in 'She-Hulk' has sparked controversy among fans.
The Disney Plus series follows Jennifer Walters (Tatiana Maslany), a lawyer who specializes in superhero cases and can Hulk out on command. She wants nothing more than to focus on her career as an attorney, but unavoidably finds herself in the crosshairs of supervillains.
In Episode 3, she briefly operates on the other side of the stand as a witness to a case. Her law firm GLK&H represents a delusional former colleague of hers who was catfished by a shapeshifter impersonating Megan Thee Stallion.
Having helped win the case and found success in winning parole for Emil Blonsky (Tim Roth), Jennifer finds that her popularity continues to skyrocket. She becomes so popular that she signs on the real Megan Thee Stallion as a client of GLK&H.
The dance scene in question comes just as they finalize the paperwork in a mid-credits scene. Jen (as She-Hulk) and Megan twerk together to celebrate their new working relationship.
Article continues below advertisement
Mid-credits scenes for She-Hulk thus far have been good-natured moments of humor that place the titular green giant in mundane or grounded situations. For all intents and purposes, this scene is no different in execution. Unfortunately, some viewers don't see it that way. Some have taken to social media to voice outrage at the scene.
On Instagram, @thelegionofgeeks posted, "This is not the universe you remember anymore. It will only get worse. What more do you need before you choose to say no?"
Their melodramatic reaction was met with some thumbs up, yet even more eye-rolls on both Instagram and Twitter. One person tweeted: "Over a decade of mostly okay to completely trash MCU movies, but this was the turning point; two women dancing for 5 seconds. Seems legit."
Many on the internet have even pointed to another silly dance scene in the MCU as validation for She-Hulk twerking.
Article continues below advertisement
People remember Star Lord's dance much more fondly.
2014's Guardians of the Galaxy remains one of the most well-remembered films in the franchise. Its success proved that even a Marvel movie populated by C-list Marvel Comics characters could do well.
The film's climax is ushered in with a music-less one-sided dance-off. Star-Lord (Chris Pratt) starts singing "O-o-h Child" by Five Stairsteps and dancing on his own, all while distracting Ronan the Destroyer (Lee Pace) before he can destroy an entire planet.
For Guardians, it's a landmark moment in which an implausibly successful film leans into its identity as something absurd and entertaining. Apparently, She-Hulk isn't allowed the same kind of pass with some fans up in arms about the artistic value of a green woman twerking.
New episodes of She-Hulk: Attorney at Law stream every Thursday on Disney Plus.