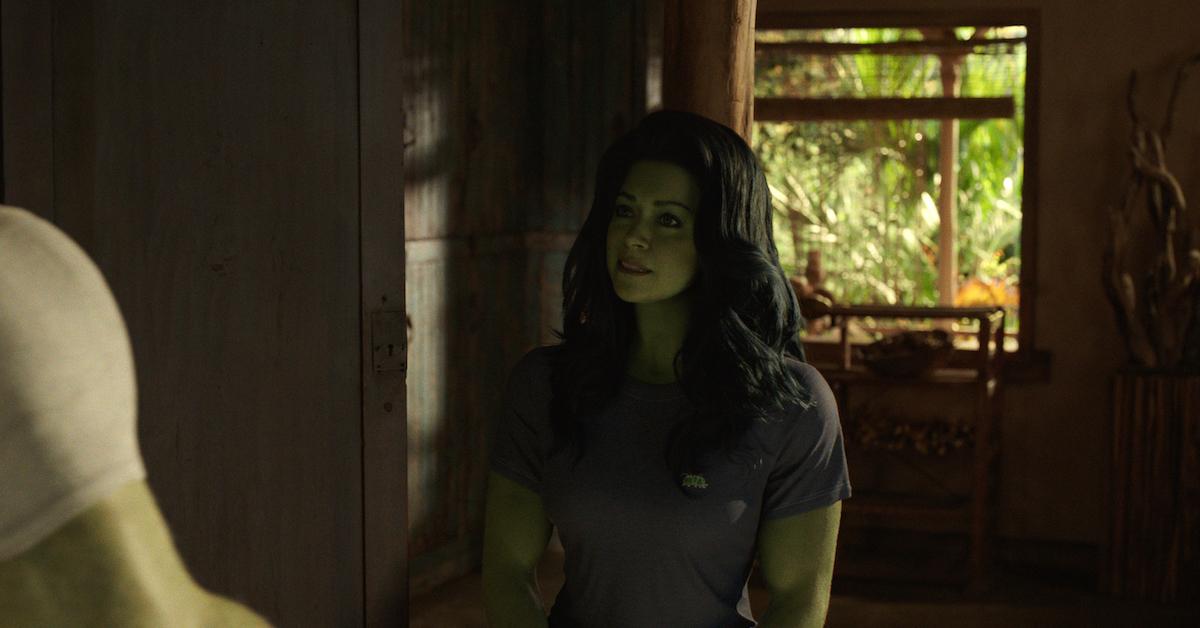 The [SPOILER] in 'She-Hulk' Points to the Entrance of a Major MCU Villain
Spoiler alert: This article contains spoilers for Episode 3 of She-Hulk: Attorney at Law.
It wouldn't be a Hulk project without some wreckage, so it's only natural that the MCU introduced us to the Wrecking Crew in She-Hulk's third episode. Basically, when human Jennifer Walters (Tatiana Maslany) is walking home, she encounters a sketchy group of men … sound familiar, ladies? Luckily for Jen, she can turn into She-Hulk and kick their butts.
Article continues below advertisement
While the group of men isn't named, many avid Marvel fans have assumed that the Disney Plus series is introducing us to the Wrecking Crew. But their She-Hulk introduction leaves us with a lot of questions — who's in the Wrecking Crew? Who are they in the comic books? And who is the boss that they quickly mention?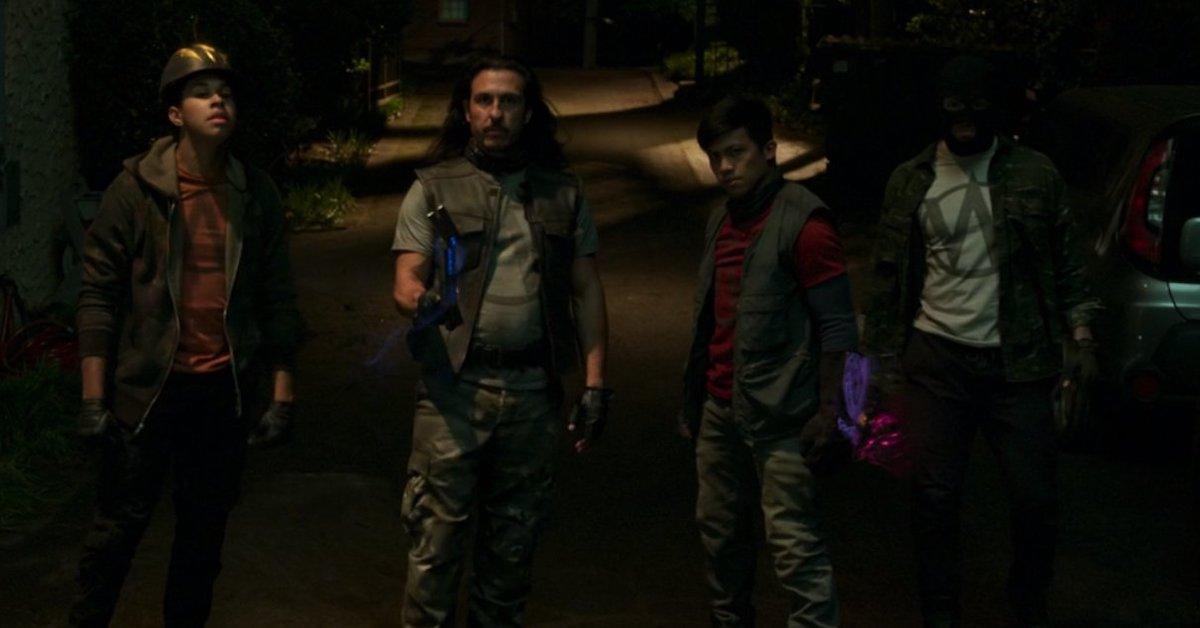 Article continues below advertisement
'She-Hulk' introduces the Wrecking Crew in Episode 3, but we don't yet know who their boss is.
The group of men looking to attack Jen isn't just doing it for kicks and giggles. Near the end of their "battle" — which we put in quotation marks because it was barely a fight — one of the men remarks that they couldn't get a blood sample because her green skin was impenetrable and that the boss wouldn't be happy. This tells us two things: One is that someone is pulling the strings behind the Wrecking Crew. The second is that that person wants Hulk DNA for whatever reason.
While She-Hulk easily fights off the Wrecking Crew, whoever their boss is could come back with a vengeance. And we have some theories about who that could be. Perhaps it's Titania (Jameela Jamil), who is behind bars after her Episode 1 cameo but could want to get back at Jen for embarrassing her in the courtroom.
Article continues below advertisement
Article continues below advertisement
Another fun theory is that the Wrecking Crew's boss is "the Leader." We first meet the Leader in The Incredible Hulk, played by Tim Blake Nelson. Some might remember him as Mr. Blue, the only other man in the world who knew about Bruce Banner's radiation poisoning.
Since Emil Blonsky is back, why couldn't the Leader come back too? Perhaps he wants to study She-Hulk's DNA the way he studied Bruce's … and he could be a new MCU villain after we find out what happened to him after the events of The Incredible Hulk.
Article continues below advertisement
The Wrecking Crew is 'She-Hulk' is slightly different from their comic book counterpart.
In the Disney Plus series, the Wrecking Crew is just a group of guys who stole their weapons from Asgardian construction workers. But in the comic books, they have a much deeper origin story. They're led by the Wrecker, Dirk Garthwaite, who was a violent manual laborer forced to turn to crime. In his early criminal days, he donned a costume to disguise his identity while using a crowbar to break, enter, and maim.
Article continues below advertisement
When he decides to break into Loki's quarters when Loki loses his powers, Dirk overpowers Loki and puts on Loki's helmet. Meanwhile, Karnilla the Norn Queen shows up to help restore some of Loki's powers but gives them to Dirk instead, who gains superhuman strength thanks to this interaction. After getting drained of his power by Thor and thrown into prison, Dirk believed his Asgardian power fled to his crowbar (much like how Thor's power lives in Mjolner).
So, three other inmates help Dirk break out of Rikers Island: ex-physicist Dr. Eliot Franklin, ex-Army Master Sergeant Henry Camp, and ex-farmhand Brian Calusky. In exchange for their help, Dirk lets them hold his crowbar as it's struck by lightning, and they're bestowed with some form of Asgardian powers. They become the Wrecker, Thunderball, Bulldozer, and Piledriver, respectively. Unlike the show, the men run their own crew and have their own powers in the comic books.
Article continues below advertisement
And because of their Asgardian origins, one of their major opponents is none other than Thor, who we last saw in Thor: Love and Thunder. This wouldn't be the first reference to Thor or his films in She-Hulk. The appearance of the Sakaaran spaceship is a reference to Thor: Ragnarok, in which the Hulk and Thor fight on the planet of misfits.
And the subplot of Rune, a Light Elf from Asgard, is yet another reference to the Nordic superhero's world. Perhaps this is yet another hint that World War Hulk is coming.
New episodes of She-Hulk: Attorney at Law drop every Thursday on Disney Plus.