This Year's Super Bowl Will Feature Cultural Sign Language Interpreters for the National Anthem
This year's Super Bowl will be more inclusive with three sign language interpretors participating in the performance of the National Anthem.
It's almost time for Super Bowl Sunday. In the 52nd annual football event, the Kansas City Chiefs are facing off against the Philadelphia Eagles for the coveted Vince Lombardi Trophy. But while everyone might be looking forward to the game itself, Rihanna's halftime show, or even the many entertaining commercials, the musical portions of the event will have a little extra something to it that will promote inclusivity.
Article continues below advertisement
This year, the musical performances will be supplemented by three different sign language interpreters who will give performances of their own. One of them, in particular, will put on a sign language interpretation of special cultural significance in response to a long history of cultural appropriation in football. Here's what we know about the upcoming sign language performance at the Super Bowl.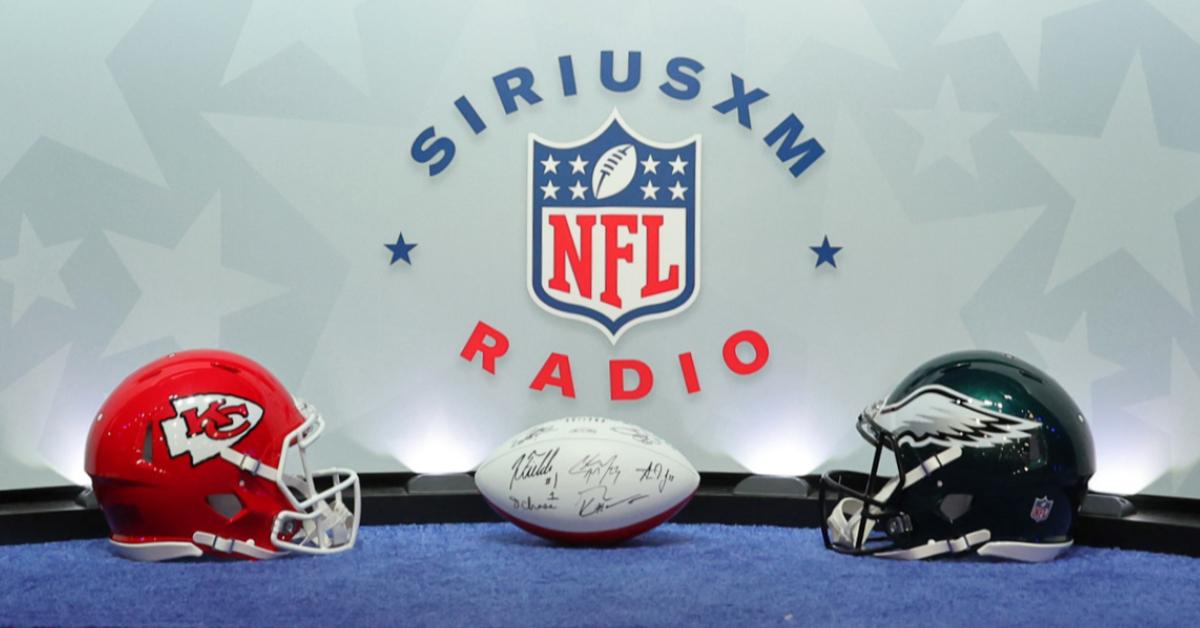 Article continues below advertisement
The Super Bowl's National Anthem performance will be supplemented by sign language interpreters.
Every year for the Super Bowl, the kickoff is always preceded by a performance of the National Anthem and/or other U.S.-themed songs by a prominent musician. In recent years, musical performances have also implemented ASL interpreters as part of the acts.
The first ASL performers appeared in 2022 for Super Bowl LVI, when Sandra Mae Frank, Warren "Wawa" Snipe, and Sean Forbes each provided sign language translations for the National Anthem and halftime show.
This new and inclusive tradition continues for Super Bowl LVII. Country singer Chris Stapleton will perform the National Anthem, but there's an extra layer to the ASL performance this year.
One of the performers will be Colin Denny, a deaf person of the Navajo Nation and research assistant at the University of Arizona's College of Education. He will perform sign language renditions of "America the Beautiful" using a mix of ASL and North American Indian Sign Language. He hopes that his performance will educate folks on the latter's existence.
Article continues below advertisement
"A lot of people aren't aware of [North American Indian Sign Language] and that it has always been here, even if we don't see it," he told the University of Arizona. "That's something I feel needs national recognition and revitalization for the community."
His performance comes amid the NFL's ongoing efforts to eliminate appropriation of Native American culture that once ran rampant throughout the sport. The Chiefs in particular have retired several aspects of their team imagery, such as the mascot pinto horse, Warpaint.
Article continues below advertisement
North American Indian Sign language is used be dozens of indigenous tribes.
Colin will use his new platform to spread awareness of North American Indian Sign Language, which is comprosed of several different forms of sign language used among various Indigenous tribes.
According to the University of Arizona, these regional languages include Arctic Sign Language from Canada, Mesoamerican Sign Language in Northern Mexico, and several other tribe-specific variations.
Cherokee native and Department of Disabilities and Psychoeducational Studies assistant professor Melanie McKay-Cody has stated that many of these sign languages were lost during colonization when children were forced to learn English or ASL at the expense of their culture. She currently leads an effort to create a video sign language dictionary to preserve as many forms of tribal sign language as possible.
Article continues below advertisement
Troy Kotsur and Justina Miles perform alongside Colin at the Super Bowl.
While Colin is making an important statement with his sign language performance, he will be joined by two other ASL performers at the Super Bowl. One of them is Oscar-winning deaf actor Troy Kotsur, who previously starred in the 2021 film CODA.
Meanwhile, Justina Miles will provide an interpretation of Rihanna's halftime show. She will also perform an ASL rendition of "Lift Every Voice and Sing," which is widely regarded as the Black National Anthem.
Super Bowl LVII will air on Feb. 12 on Fox, with kickoff taking place at 4:30 p.m. EST.