Tamar Braxton and Jeremy Robinson Engaged After 'Queens Court' (EXCLUSIVE)
Tamar Braxton is looking for love on Peacock's 'Queens Court.' Before the show's Season 1 premiere, Tamar said "yes" to her new love.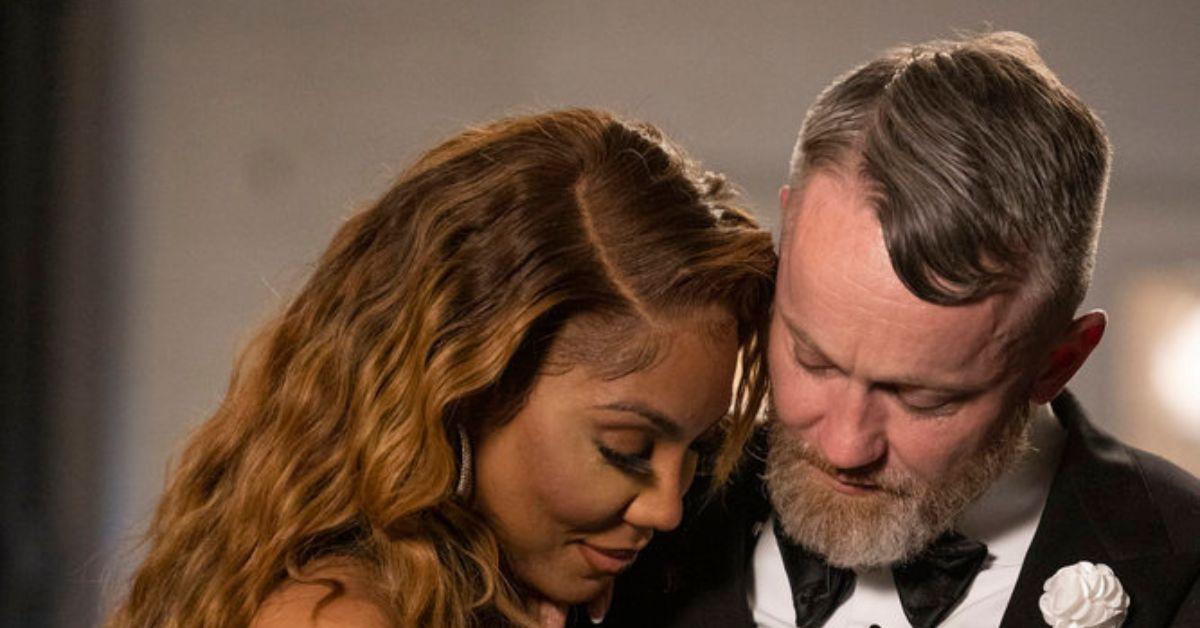 Since Tamar Braxton became a reality TV darling on her family's WeTV show Braxton Family Values, fans have rooted for the singer from afar. Now that Tamar has taken enough time to heal from her past relationships, the mother of one is ready to move forward with one special bachelor on Peacock's Queen's Court.
Article continues below advertisement
Before the dating show's March 16 season premiere — also starring Evelyn Lozada and Nivea — Tamar exclusively chatted with Distractify about finding her new boyfriend. And Tamar has found the next man she will share her life with after saying "yes" to Jeremy "JR" Robinson's proposal.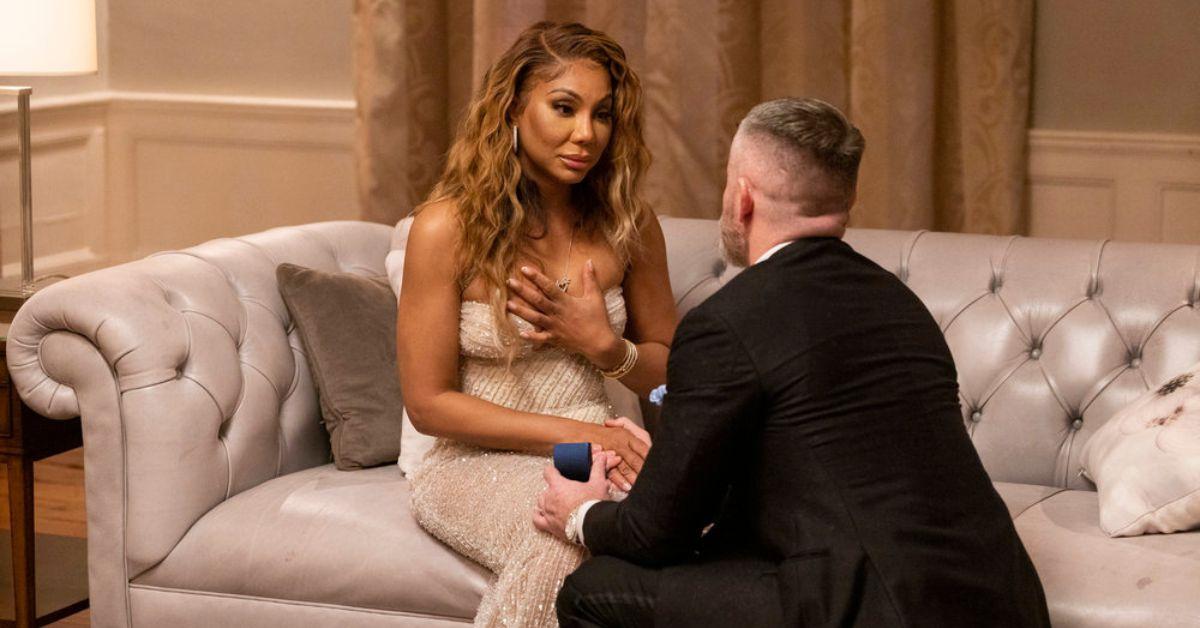 Article continues below advertisement
Who is Tamar Braxton's new boyfriend? She met him on 'Queen's Court,' and now he's her fiancé!
Tamar isn't a stranger to discussing her love life in front of reality TV cameras. The "Changed" singer has brought the world into her 11-year marriage to Vincent Herbert and her two-year volatile relationship with David Adefeso. However, Tamar was ready to leave her past behind when she joined Queens Court.
While there, she connected with a bachelor named Jeremy "JR" Robinson. Jeremy, a native of New Orleans and father of five, touched Tamar's heart right away and made it to the show's season finale. During the Queens Court finale, JR proposed to Tamar next to her cast members and hosts, Holly Robinson and Rodney Peete.
Article continues below advertisement
"I don't wanna be your friend. I wanna be your husband," JR said to Tamar at the finale. "Tamar … I'm here forever because I don't see my life without you. And I love you, Tamar. Tamar, will you marry me?"
Tamar accepted JR's proposal, and the finale wrapped with a statement from Peacock noting the couple was discussing their wedding plans. However, after they met, Atlanta Black Star reported that Tamar and JR were no longer on good terms.
Article continues below advertisement
Tamar Braxton and her fiancé reportedly broke up before announcing their engagement.
In November 2022, Tamar publicly stated, "These dudes out here is for everybody," alluding to their breaking up. (The show was reportedly filmed around August–September 2022.) But since their televised engagement, Tamar and JR have seemingly reunited. In March 2023, Tamar posted a video of her and her new fiancé celebrating her 46th birthday.
"It's my birthday, but I have to post the one who puts this cheesy smile on my face," Tamar wrote under the video. "It took me a while to realize that this wholesome, Traditional love is the kind I wanted and needed.
The "Love and War" singer continued: "We have six children between us, and they mean EVERYTHING to me. So miss me with 'he has four baby mamas!!' 😂😂Thank God for them. We are blessed and drama free. Thank God for my best friend, life partner, and fiancée. [Jeremy]. The happiest birthday to me ever, my ❤️ don't miss our whole love story on @peacock."
Article continues below advertisement
Before her engagement to JR Robinson, Tamar said she was her mom Evelyn Braxton's wingman.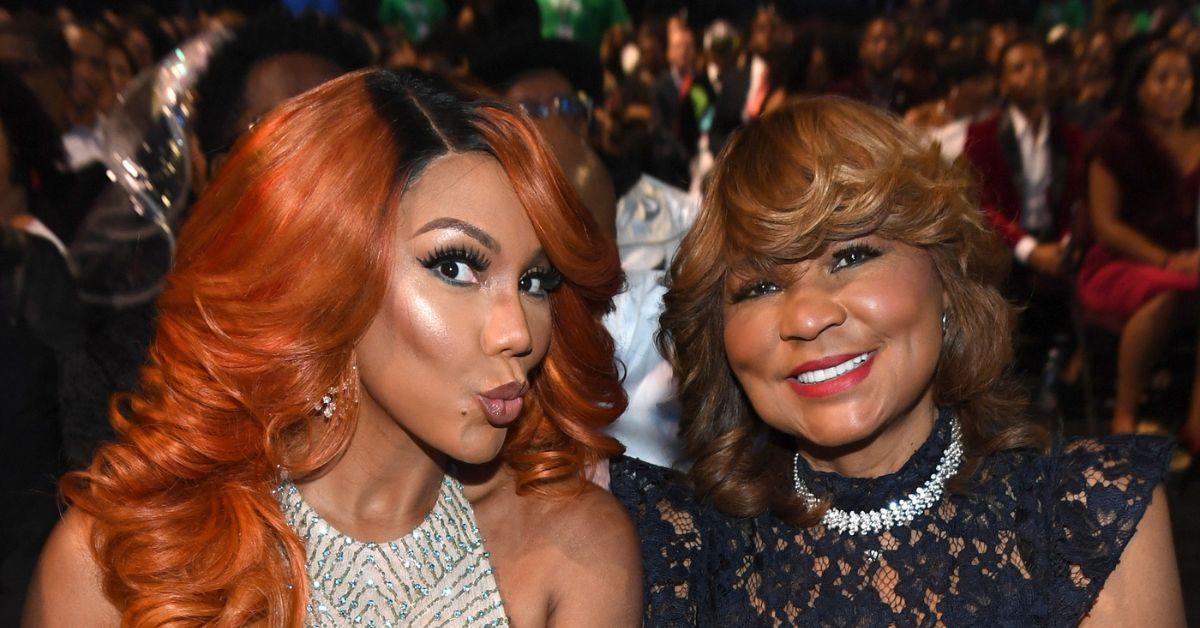 Tamar wasn't the only one in her family awaiting another shot at "traditional" love after a divorce. Before booking Queens Court, Tamar said she and her mom, Evelyn Braxton, were single simultaneously. The mother and daughter duo were each other's "wing women," though Tamar told us they had the same issues with men 30 years apart.
Article continues below advertisement
"Well, my mother's back into the dating pool as well," Tamar said. "Oh, yeah. And we both work together. So you know, it's very interesting with both of us dating because, you know, my mother is in her 70s. And, yeah, and the truth is, there's no difference between a man in his 70s and a man in his 40s. They're all the same. It's not good."
While we can't say if Evelyn has met her match yet, it seems like Tamar, whose birthday is on St. Patrick's Day, is lucky in love!
Queens Court Season 1 is streaming on Peacock.
Reporting by Pretty Honore