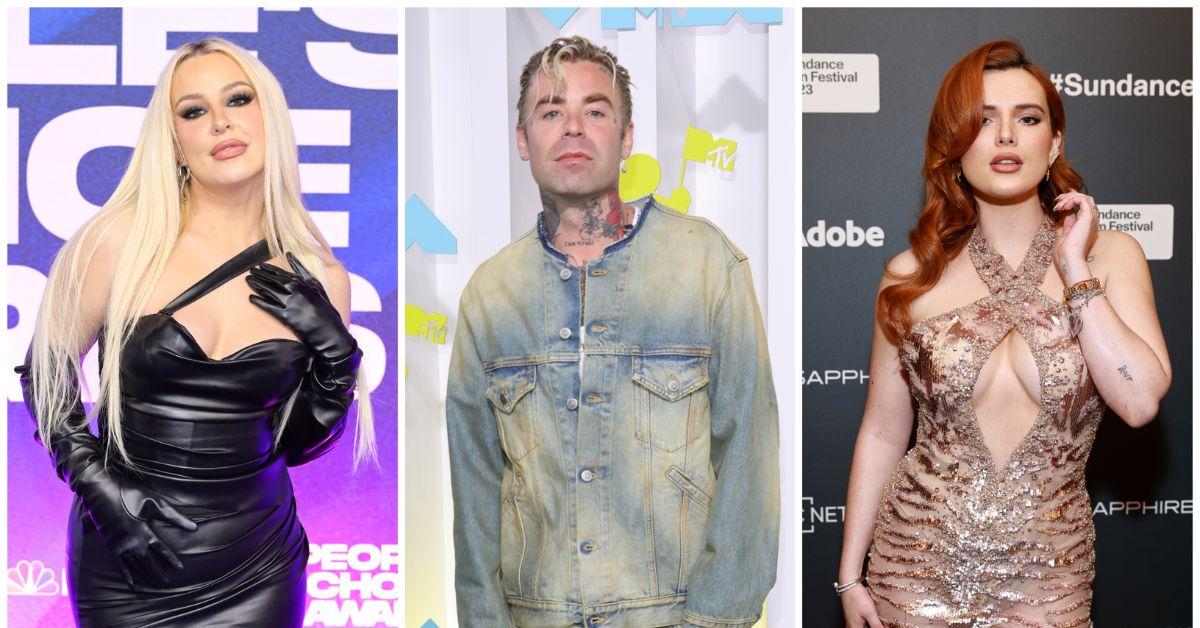 Tana Mongeau Spilled Major Tea on Her "Throuple" Relationship With Bella Thorne and Mod Sun
In January 2019, actress and former Disney Channel star Bella Thorne surprised most of her fan base with an update on her relationship. After publicly dating YouTuber Tana Mongeau for a few months in 2017, Bella announced she was also dating Derek Ryan Smith, who music lovers probably know better as Mod Sun.
Article continues below advertisement
On the outside, Bella, Tana, and Mod Sun were the "throuple" to watch on social media. Fans appreciated their openness with their relationship and how it affected everyone involved. However, in 2019, Bella broke up with Mod Sun and Tana, and their once-loving dynamic went awry.
Although Tana, Bella, and Mod Sun haven't been together in years, they still receive questions regarding their wild times together. Here's what Tana Mongeau recently said about her relationship with Bella Thorne and Mod Sun!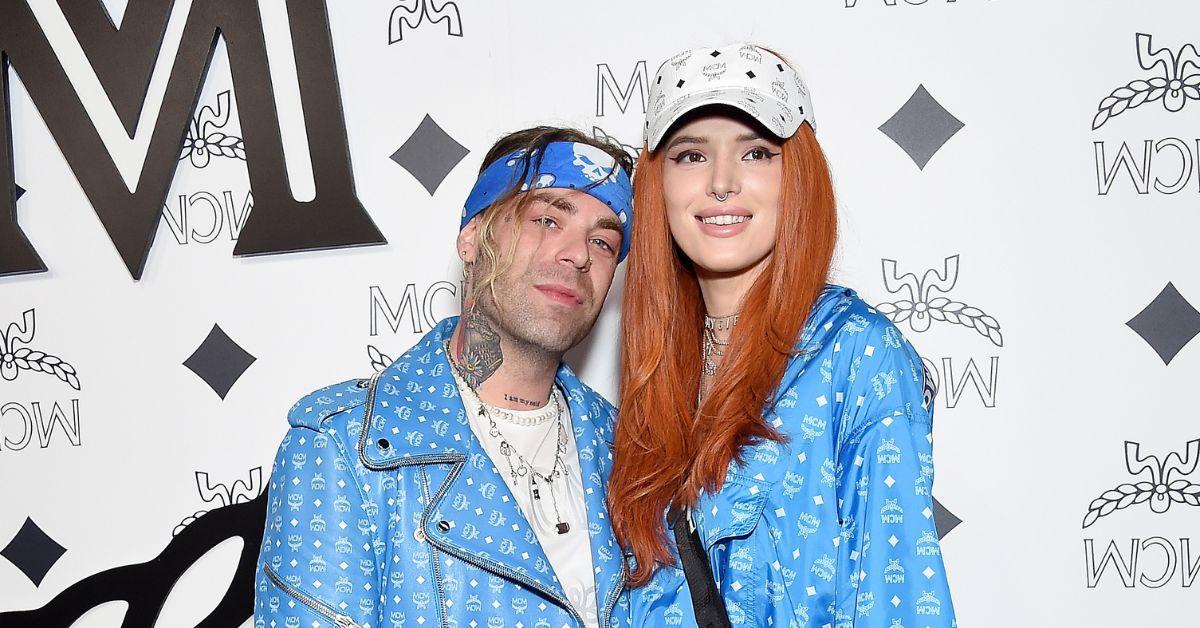 Article continues below advertisement
Tana Mongeau, Bella Thorne, and Mod Sun's relationship was a social-media frenzy in the late 2010s.
Tana, Bella, and Mod Sun ended their romantic relationship in April 2019. Bella confirmed she ended things with Tana in February 2019, then broke up with Mod Sun the following April. In both social media posts from Bella regarding the breakups, she said she would always love Mod Sun and Tana, even if they couldn't stay together.
Tana also had nothing but kind words to say of Bella and noted how her ex influenced her life and career on Twitter. Sadly, the good times didn't last long between the exes.
Article continues below advertisement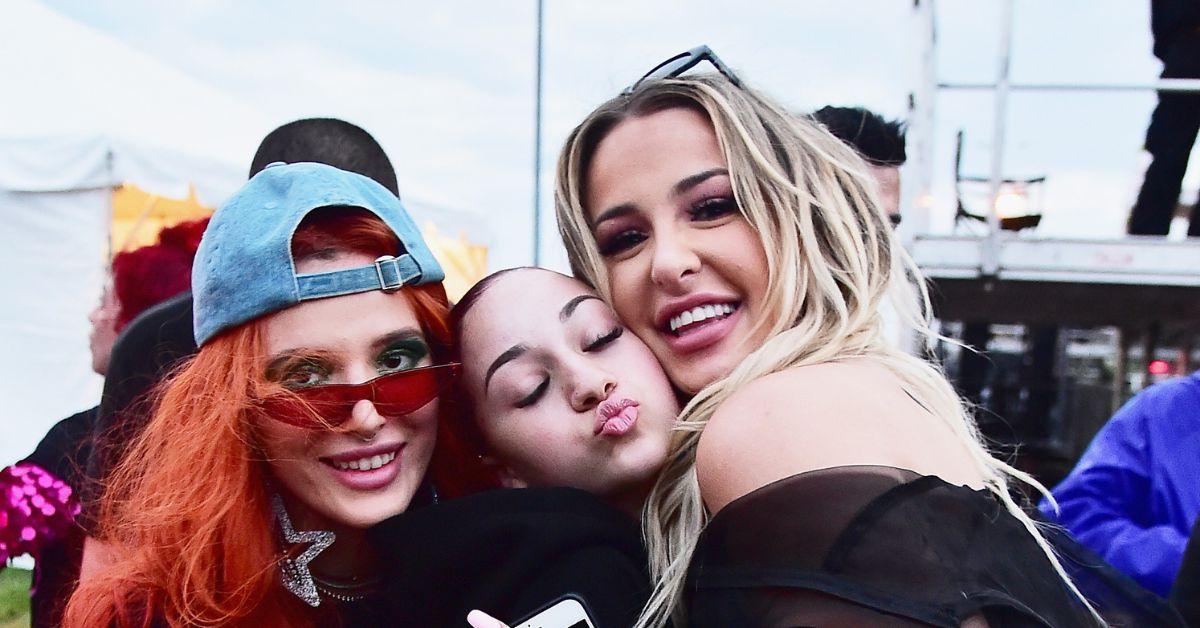 According to Tana's February 2023 interview with Ethan Klein of the H3 Podcast, she and Mod Sun became closer after leaving Bella. Although their relationship seemed like a throuple, Tana said she and Mod Sun often fought for the Shake It Up alum's affection. However, once they were both "on the outs" with Bella, Tana claimed they "vibed" and eventually became an item.
"Mod Sun and I just bond, and we're like 'f–k these past two years of our life,' we started hanging out a lot," Tana recalled on the pod.
Article continues below advertisement
Tana said Mod Sun's friendship became more profound when he started helping her with her music career. By July 2019, the pair started dating, which led to drama between Tana, Bella, and Mod Sun.
Article continues below advertisement
Bella reacted online to her exes' blossoming relationship. On Twitter, she accused Tana of "breaking girl code" by dating Mod Sun after her. Tana shared on H3 that Bella's remark shocked her due to their history.
"I'm like, 'girl code, b–ch, you just made me f—ing look like I was dating him for the last f—ing two years, and you were fine with it when it was in your world and your control,"' Tana said of Bella. "But now you hate it because we broke up with you, and we don't like you, and that's what it felt like."
Article continues below advertisement
Tana Mongeau said she and Bella Thorne have moved past their Mod Sun love triangle.
Tana further shared in her H3 Podcast interview that things became even more "messy" before they got better. She said her and Bella's feud over Mod Sun caused more social media wars, and a few "back and forth" moments via music.
In December 2020, Bella released the music video for her single "Stupid F—ing B—h," which many fans assumed was about Tana. Tana even said in 2023 that Bella's love interest "looked like me" and said Bella deserved a "Grammy" for the parody.
Article continues below advertisement
Bella amplified the rumors that the song was about Tana by writing a shady tweet after it debuted.
"When she tries so hard to be relevant, she won't stop bringing up your name for attention … girl. Can't you get your own attention stop," Bella tweeted.
Article continues below advertisement
Tana responded to her ex's tweet, stating she was "BAZOINKED" of Bella's claims. Following the response, they seemingly went their separate ways. However, Tana confirmed to H3 Podcast that she has no issues with Bella.
Article continues below advertisement
"I mean, eventually, we both kind of grew a lot and kinda let bygones be bygones," Tana said of her and Bella's relationship in 2023. "We both said and did a lot of mean s–t. And, you know, we were young, and it was stupid."