When Is 'The Santa Clauses' Television Series Coming to Town?
The 1994 film 'The Santa Clause' is getting the TV reboot treatment thanks to Disney Plus. Here's the episode release schedule for 'The Santa Clauses'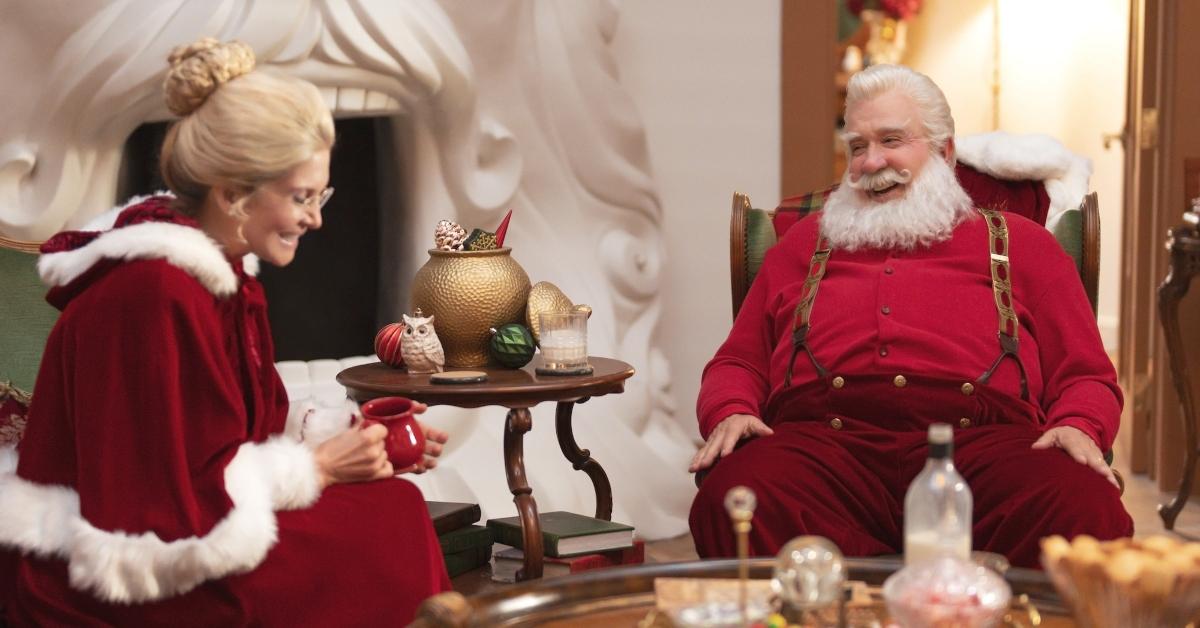 You better watch out. You better not cry. You better not pout, we're telling you why. Hold your horses, or in this case reindeers, because The Santa Clauses is coming to town. Disney Plus is bringing the franchise that began with the 1994 film The Santa Clause to the small screen in the fourth installment.
Article continues below advertisement
In a new series, we'll once again spend the holidays with Scott Calvin (played by Tim Allen) who took over the role of Santa Claus when he accidentally killed the previous Saint Nick on Christmas Eve over 25 years ago. Now it's Scott's turn to retire and he is on the hunt for a replacement. The series is coming down our chimneys in time for Christmas. When can you watch it? Let's take a look at the episode release schedule for The Santa Clauses.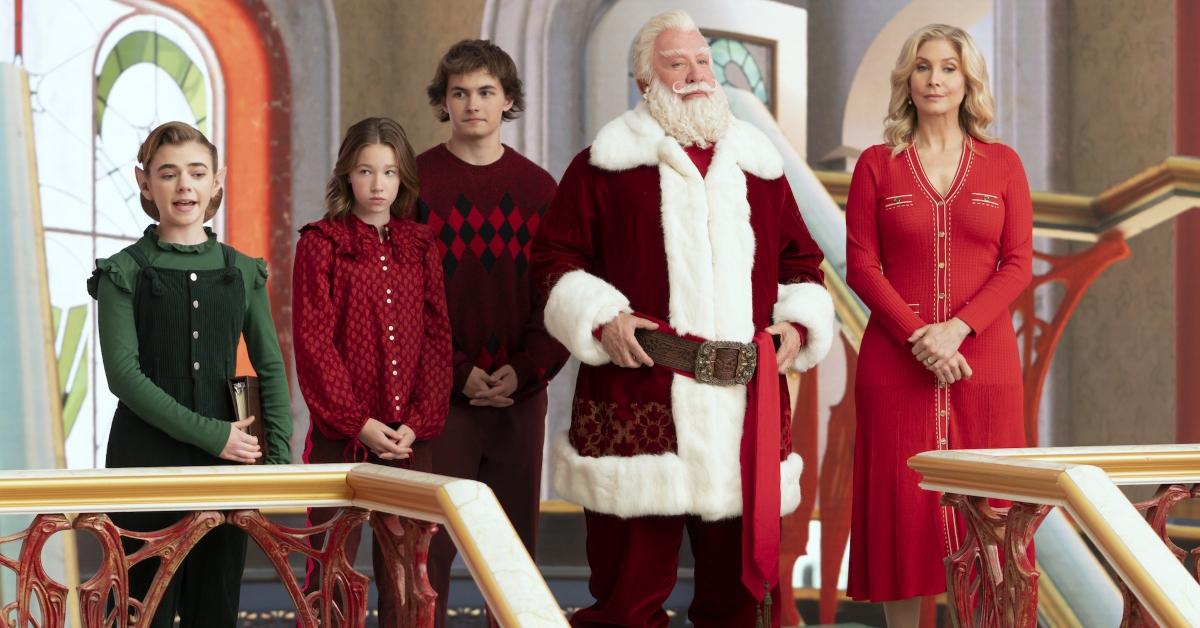 Article continues below advertisement
When can we watch 'The Santa Clauses'? Here's the episode release schedule.
There's a new gift under our trees this holiday season and it's kind of a throwback. The Santa Clauses is coming to Disney Plus nearly 30 years after The Santa Clause landed on our rooftops and we are eager to unwrap every episode.
According to Disney Plus, the six-episode series finds Santa Claus losing his magic due to Christmas's apparent "decline in popularity." Despite this, Santa remains jovial but still suffers the stress that comes from work and family demands until he discovers a way out.
No need to wait for the 12 days of Christmas to begin, as the first two episodes of The Santa Clauses dropped on Disney Plus Wednesday Nov. 16. The remaining four episodes will be released every Wednesday with the finale available to stream on Dec. 14.
If you need more of The Santa Clause in your life, all three movies are currently streaming on Disney Plus.
Article continues below advertisement
'The Santa Clauses' exists because people were tricked into making it.
In an interview with Deadline, series creator Jack Burditt hilariously posits that both he and star Tim Allen were "tricked" into making The Santa Clauses. Jack and Tim had previously worked together on Last Man Standing, a show Jack also created. Unfortunately Jack left after the first season due to a death in his family, so he was concerned that Tim might not want to work with him again when the project was pitched.
Article continues below advertisement
The idea came from a studio executive who assured Jack that Tim was looking forward to working together. This was in May 2020, and two years later when production finally started, Jack learned that Tim was told something shockingly similar. "I heard that at some point Tim was told, 'hey, Jack Burditt has this idea to do Santa Clause as a series. And he was like, 'really,'" explained Jack. "I don't quite know the timeline, but Tim and I might have been played by Disney," he joked.
Article continues below advertisement
The show is also not without some light controversy. In an effort to address the modern world, Tim Allen as Santa makes an offhanded comment about the fact that saying "Merry Christmas" is apparently "problematic." This probably wouldn't be as big a deal if Tim Allen wasn't so openly conservative on social media. Jack told Deadline this is something he thinks is "silly" more than anything else but some viewers disagree.
Former film critic Scott Weinberg tweeted that he felt this line had no place in a movie for children. He went on to say, "It's a low-key effort to vilify anyone who doesn't celebrate this holiday." Looks like the Santa Claws could be out for this one, but don't worry; there won't be any sort of War on Christmas. "I don't wanna go that far," said Jack. Here's ho-ho-hoping the jokes get better.