The Internet Is Taking the "Satan" Scene in 'The Santa Clauses' a Little Too Seriously
'The Santa Clauses' on Disney Plus includes a reference to Satan in one scene. Folks on the internet have some wild reactions to it.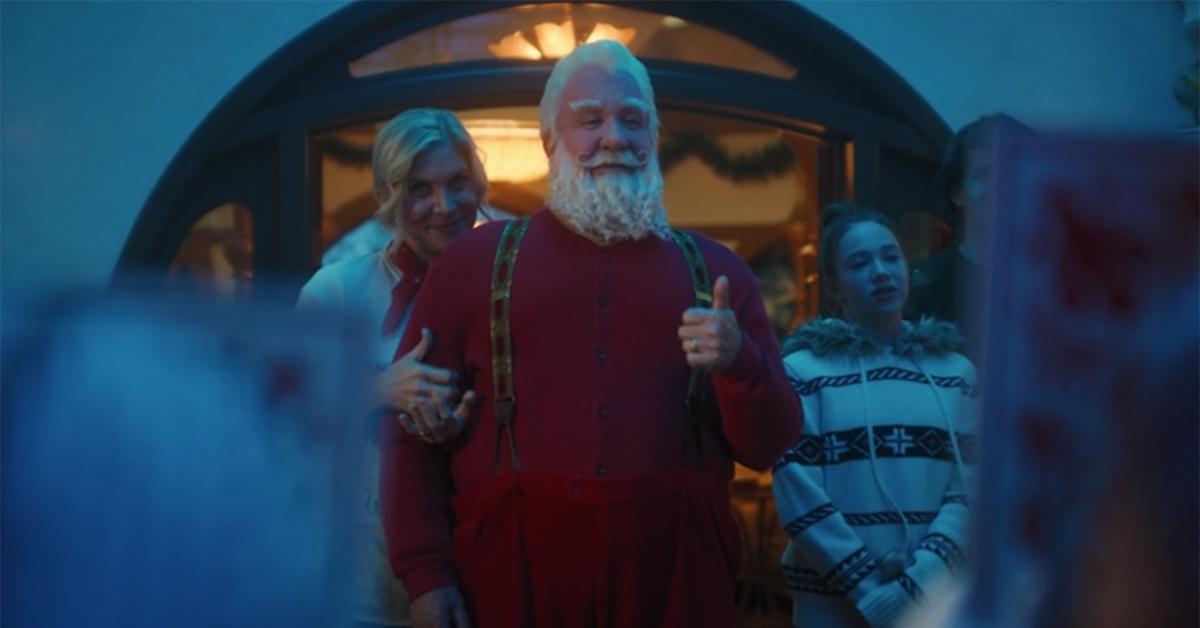 Even within a world of entertainment that is now dominated by franchises, reboots, revivals, and sequels, did anyone really ask for another follow-up to Disney's The Santa Clause film? The movie first premiered in 1994 and stars Tim Allen as Scott Calvin, a man who must take over the role of Santa Claus after accidentally incapacitating the previous Santa during his Christmas Eve gift-giving route. Its success spawned two sequels that came out in 2002 and 2006.
Article continues below advertisement
And whether or not anyone asked for it, the Santa Clause franchise received another follow-up in 2022. This time, it comes in the form of a Disney Plus limited series entitled The Santa Clauses. In the series, a 65-year-old Scott who has inhabited the role of Santa for several decades decides to step down. Before he retires, he must choose a worthy successor to fill his jolly boots.
Unfortunately, people seem to have taken offense to an innocuous reference to Satan in one scene.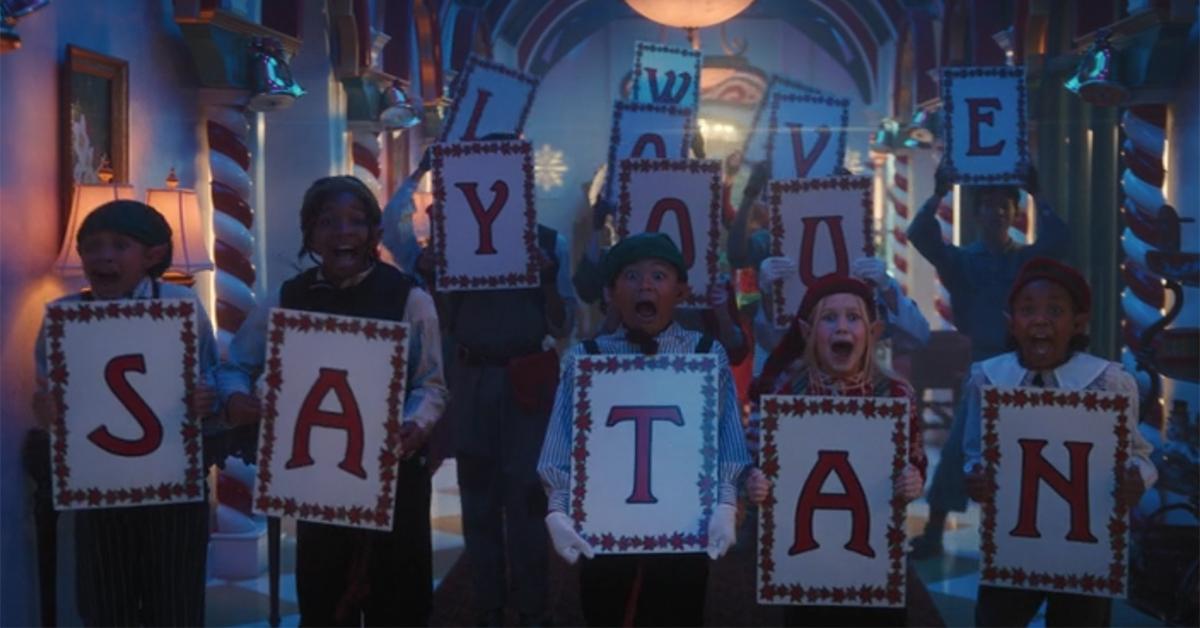 Article continues below advertisement
'The Santa Clauses' features a reference to Satan in one scene that has ruffled some feathers.
Episode 3 of The Santa Clauses features a quick and silly joke that boils down to a very unfortunate typo. As Scott's loyal Christmas elves perform a choreographed farewell dance to honor his time as Santa, several of them emerge holding cardboard letters to spell out a phrase. The cards are meant to read "We Love You Santa," but the elves accidentally appear out of order, causing the cards to read "We Love You Satan." An amused Scott corrects them, and the elves quickly switch the letters.
The show hardly lingers on the joke, save for Scott's wife Carol aka Mrs. Claus (Elizabeth Mitchell) getting a hearty chuckle out of the spelling error. But the series has received plenty of backlash from right-wing pundits for its inclusion. One person on Instagram called the joke "a war on our children." Folks on Twitter have gone so far as to declare that "liberal elites [are] trying to push their dark agenda on children and shape the minds of kids."
Article continues below advertisement
But just as many people are quick to point out that right-wing radicals ignore the full context of the scene, i.e., the part where Santa asks the elves to fix their mistake. Many recognize that "it's a comedy joke" and that "it's not supposed to be controversial." Some have even joked that even though the series supposedly appeals to right-wing politics, to which Tim Allen is infamously aligned, the five-second Satan joke was one step too far.
If there's anything we've learned from events like the Jan. 6 insurrection, it's the fact that right-wing radicals will have disproportionate reactions over just about anything they find offensive.
The Santa Clauses is currently streaming on Disney Plus.