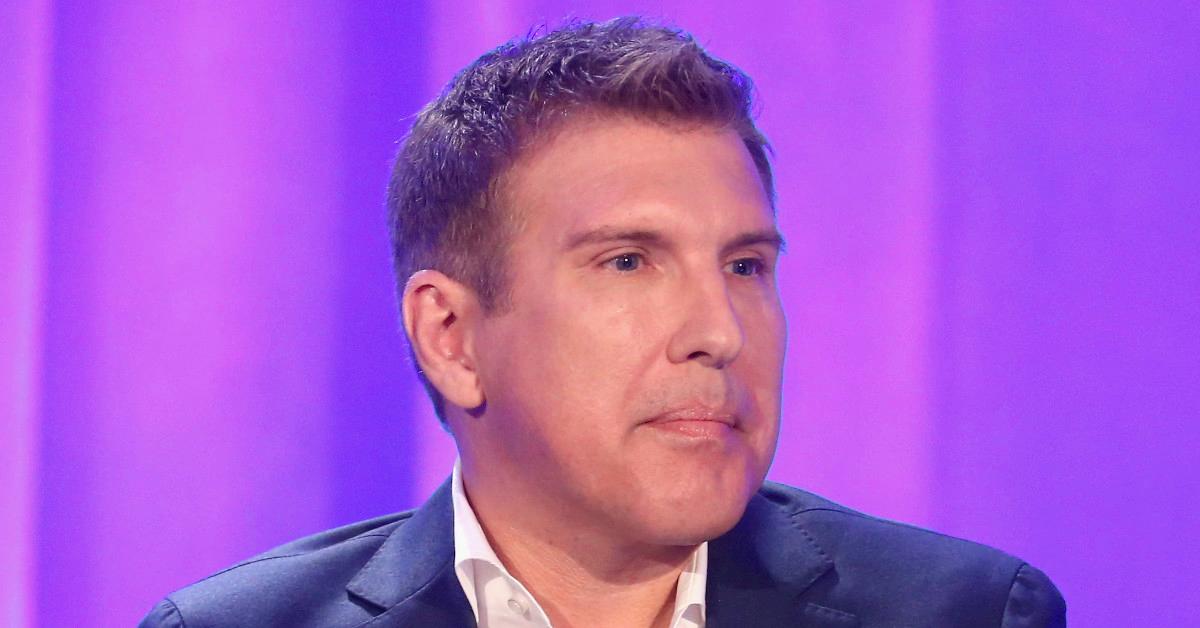 Todd Chrisley's Brother and Sister-in-Law Were Arrested in Incidents Just Months Apart
Article continues below advertisement
"God bless my mama," Todd wrote in his Instagram caption, praising Chrisley Knows Best fan fave "Nanny" Faye Chrisley. "She worked 60 hours a week in a textile mill to make sure we had everything we wanted and needed. I found this photo (me in the red), and Santa brought me a record player and my brother drums. It's the little things that make me smile now as I get older. I love you, mama."
Here's what we know about Todd's brother and sister-in-law — and their brushes with the law.
Article continues below advertisement
Randy was arrested for shoplifting in 2016.
Info on Todd's brother is scarce, but according to RadarOnline.com, Randy was arrested in October 2016 for allegedly shoplifting $22 worth of candy from a Dollar General store in South Carolina.
In an incident report obtained by the site, the responding officer said Randy's "pants were bulging with items," with a "crunching sound like plastic being rustled coming from his pants."
Randy told the officer that he "put candy in his pants because he did not have room to carry it," but the report stated that the "jogging pants were taped to his legs, preventing the candy from coming out."
He was taken to the Westminster Police Department after making arrangements to have his car towed and his son, then 11 years old, picked up.
Article continues below advertisement
Randy's wife was arrested earlier that year.
Pamela Chrisley, Randy's wife, was arrested in March 2016 and charged with second-degree harassment, according to People. She was released on a $1,000 bond under a bail agreement that she makes "no contact with victims for any reason or by any means, directly or indirectly" and "no electronic communications of any kind," the magazine reported at the time.
Article continues below advertisement
Todd shared the news on Instagram, calling it a "sad day" for the Chrisley family and stating Pamela also faced an arrest warrant for blackmail and extortion.
"If you notice, this individual shares our last name and is married to my brother Randy," he wrote as he posted Pamela's mugshot. "Pamela has been involved in a scheme with other individuals in Georgia and South Carolina to extort hundreds of thousands of dollars from our family because my brother filed for divorce from her."
He went on: "Our family has endured this harassment for many months and had to stay quiet to let law enforcement from two states to do their job. Today is the first day of many to come and additional charges, but our family will persevere and move forward together. We are at peace now that we know who has been behind this tragic situation and ask for your prayers and support for healing at this time."