Travis Barker's Finger Injury Has Major Repercussions For the Upcoming Blink-182 Tour
Travis Barker injured his finger while rehearsing for the Blink-182 world tour. Here are the details of how his busted digit will impact those shows.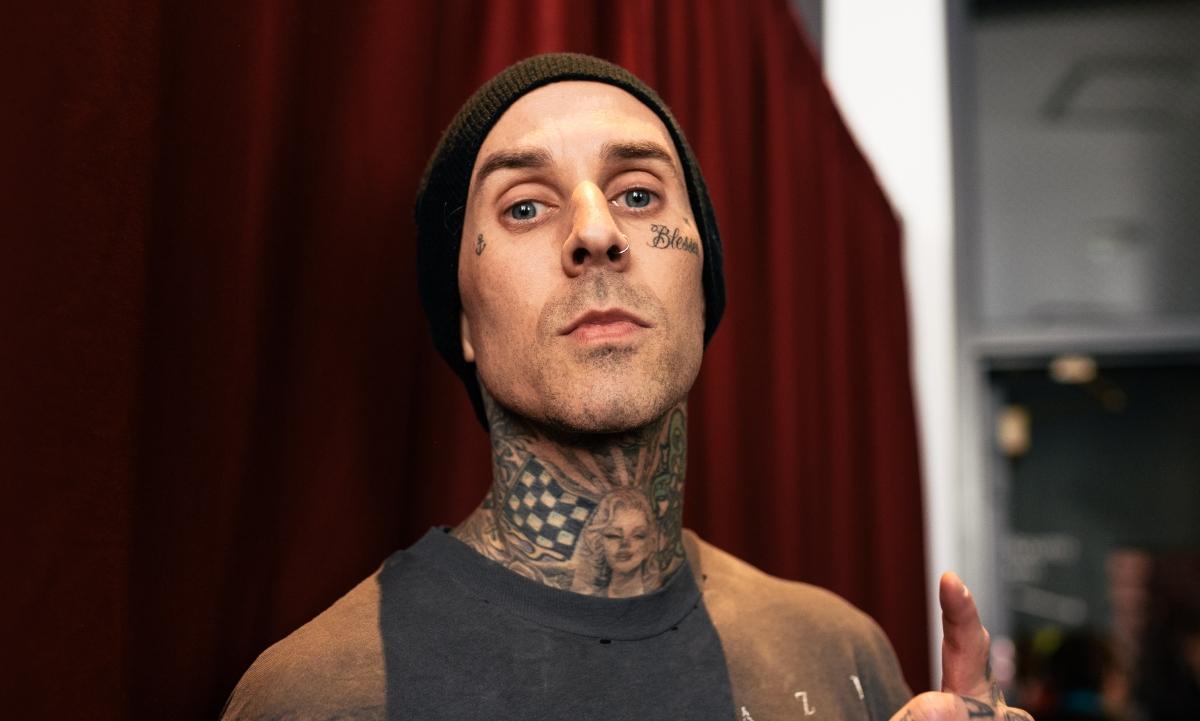 Blink-182 star Travis Barker has not had it easy when it comes to health-related challenges in his life. As fans will recall, in 2008, the drummer was aboard a plane that crashed, resulting in the deaths of his friends and the pilots.
Travis suffered severe injuries, and ended up hospitalized with burns all over his body, later requiring dozens of operations.
Article continues below advertisement
Then, in June of 2022, the reality star, who is wed to Kourtney Kardashian, had to deal with a nasty bout of pancreatitis. Now, in March of 2023, the rocker is coping with a finger injury that has had devastating consequences for the fate of Blink-182's upcoming tour.
Travis Barker's finger injury will require surgery.
As Travis shared with fans via his Instagram, he will get surgery for his busted finger. So how did the beloved drummer sustain the cringe-worthy injury in the first place?
According to Entertainment Weekly, it was while rehearsing for the band's upcoming tour that Travis hurt the digit multiple times.
Article continues below advertisement
Indeed, Travis broke his ring finger not once, but twice over the course of rehearsing in February of 2023. He reportedly also tore ligaments in the finger. Ouch!
Travis Barker's injury forced Blink-182 to push back their tour.
Sadly for fans, as a result of Travis' gnarly injury, which he graphically showed off in his social media post, the band's upcoming tour is not going to kick off at the end of March as previously planned.
Instead, fans can expect to see Blink-182 reunite on stage for the first time in well over a decade starting in May.
Article continues below advertisement
According to the band's official website, the world tour will now kick off on May 4, 2023 in St. Paul, Minn. Over the course of the next 10 months, Travis, as well as his bandmates Mark Hoppus (who also has endured health struggles) and Tom DeLonge, plan to play shows from Canada to New York to all over Europe, ending the highly-anticipated run in Australia and New Zealand.
Article continues below advertisement
In a Twitter video sharing the news that the band is modifying the tour, Mark noted how sorry they were to disappoint fans in South America where Blink-182 canceled shows, but added that Travis' finger needed to "heal" and "get strong."
He added, "This is just so sad," and called coming down to South America "the pinnacle" of their careers, ultimately promising to come back.
Kourtney Kardashian will tour with Blink-182 once Travis' finger injury heals.
In October of 2022, Kourtney confirmed to her fans that she will be touring with Blink-182. "Rockstar world tour wife," she captioned a selfie, adding, she was "getting ready to mosh in a city near you."
Meanwhile, the mother-of-three shared several prayer hands emoji as a comment to her husband's announcement that he is getting surgery on his injured finger.
We'll also hope and pray the operation goes well and that the iconic band can get back to jamming as soon as possible — all over the world.