Vicki Lawrence's First Marriage Lasted "About 10 Minutes" — Who Is Her Husband Now?
Vicki Lawrence is back on TV as the late Leslie Jordan's mother on 'Call Me Kat.' Here's what we know about her personal life and friendship with her former co-star Carol Burnett.
Fox's Call Me Kat is loaded with actors that warm our nostalgic hearts. The series, which debuted in 2021, stars Mayim Bialik, who many watched in the '90s show Blossom. There's also Mayim's fellow child star, Kyla Pratt, best known for her credits in The Proud Family, One on One, and several movies.
Article continues below advertisement
And, of course, who can forget the late Leslie Jordan, who won audiences over on Will & Grace during the comedy's run? Several months after Leslie died from a car crash amid Call Me Kat's third season, the series introduced his character's mother, played by comedian Vicki Lawrence.
Many recall growing up with Vicki every week when she starred alongside Carol Burnett on The Carol Burnett Show and Mama's Family. Off the screen, some may not realize Vicki has been married for almost 50 years or that her TV sister is the reason they're together. Keep reading to see who Vicki Lawrence's husband is today!
Article continues below advertisement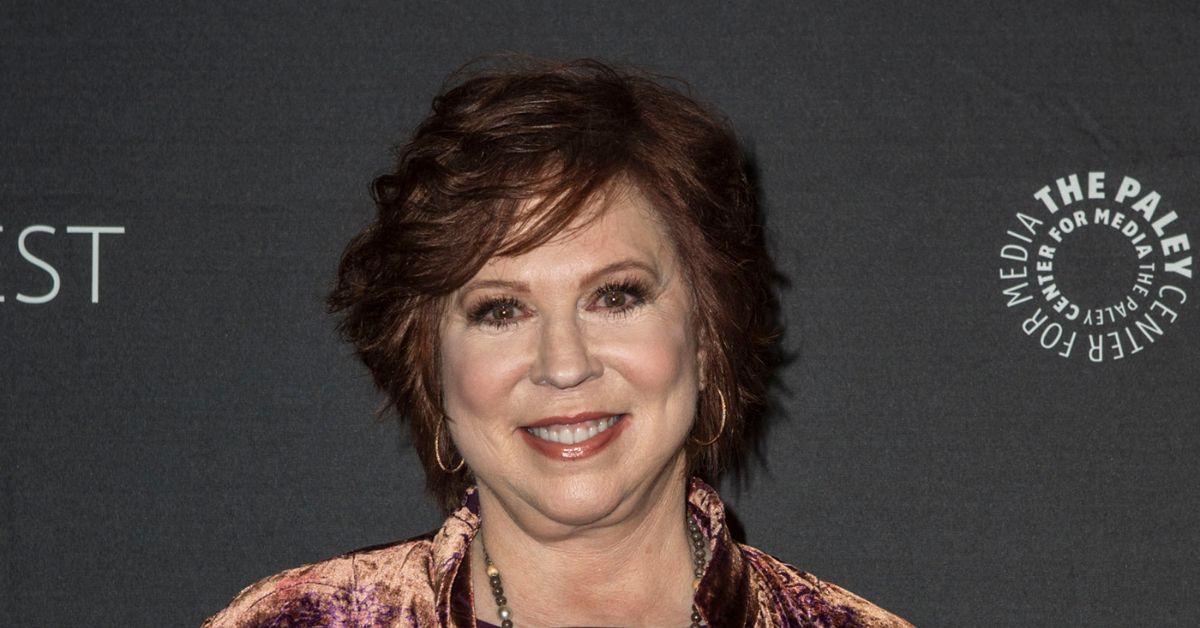 Vicki Lawrence has been married twice — what to know about her current husband.
At 23, during the height of her The Carol Burnett Show fame, Vicki married her first husband, country singer Bobby Russell. Vicki and Bobby wed in 1972 and soon developed a creative partnership. During the first year of their marriage, they collaborated on a song called "The Night the Lights Went Out in Georgia," about a man reportedly being murdered for a crime he didn't commit.
Article continues below advertisement
"The Night the Lights Went Out in Georgia" became a chart-topping hit. In 1973, Vicki added the song to her album of the same name. Unfortunately, the pair divorced after Vicki's album debuted, and she said the marriage lasted "about 10 minutes."
After her marriage to Bobby ended, Vicki focused on her work on The Carol Burnett Show. Eventually, her place of employment would be where she met her true love, Al Schultz.
Article continues below advertisement
Al worked as a makeup artist in Hollywood for Marilyn Monroe and Doris Day before landing a job on The Carol Burnett Show. Carol reportedly scooped Al up when she noticed his attractiveness.
"Carol found my husband for me," Vicki shared with The Hollywood Reporter. "Al [Schultz] had just gotten into the makeup union, and Carol was sitting in her dressing room, and Al walked by. She told her secretary that he was adorable and wanted him on the show. Carol has been largely responsible for most everything in my adult life."
Carol's decision brought Al and Vicki together, and the couple married on November 16, 1974. They then welcomed two children — Garrett and Courtney — and have been in wedded bliss ever since.
Article continues below advertisement
Is Vicki Lawrence related to Carol Burnett?
Vicki has often credited Carol with being one of her biggest supporters. Although they're not related, the comedians' big sister/little sister relationship seems quite natural. Carol selected Vicki to play her younger sister after an 18-year-old Vicki wrote her a letter informing her that they looked alike.
Article continues below advertisement
After Carol received the letter, she drove to Inglewood, Calif., to see her perform at the Hollywood Race Track's Fireman's Ball. Although she was pregnant then, Carol convinced her second husband, Joe Hamilton, to take her to the event.
"She used to tell a funny story about coming down the freeway and her husband saying, 'What the hell is she, a jockey?' And Carol said, 'You know what? I have a hunch. I'm pregnant; just indulge me.'"
Article continues below advertisement
Carol rewarded Vicki with a spot on The Carol Burnett Show after the Ball and continued to have her back as they worked together on the show. Vicki said her mentor "saved my job" when CBS almost fired Vicki when she became pregnant with her daughter in 1975. Luckily, Carol stepped in and told the network to "Bring Vicki back" so they could continue their "Mama" sketches.
Call Me Kat airs new episodes Thursday nights at 9:30 p.m. EST.