The Tea Is Hot in the Feud Between Jackie and Monica on 'Love Is Blind'
What happened between Monica and Jackie on 'Love Is Blind'? Best friends Monica and Jackie had an off-screen love triangle with Josh.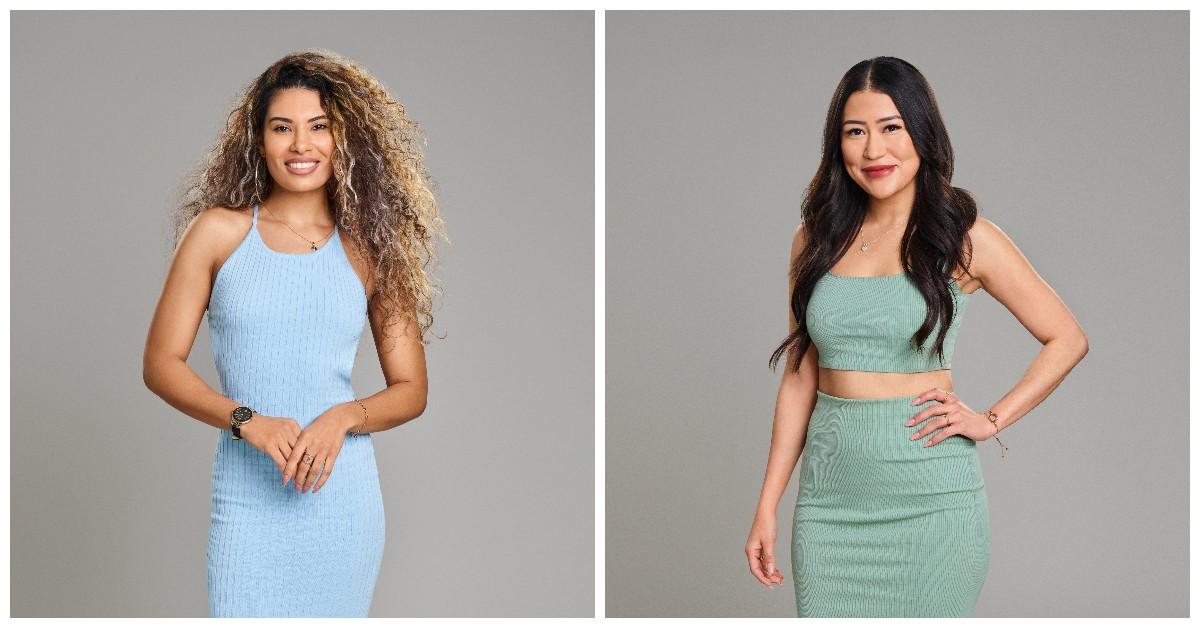 One of the most dramatic Love Is Blind relationships was between Jackie Bonds and Josh Demas. Jackie was the center of a love triangle with Josh and Marshall Glaze, and after Jackie broke things off with Josh, she accepted Marshall's proposal. But after an eventful trip to Mexico and some leaked text messages, we learned that Jackie wasn't really feeling Marshall.
Article continues below advertisement
She decided to meet with Josh, and the two immediately hit it off. They even tuned into the Netflix reunion and were considered a "successful LIB couple," despite not actually getting engaged in the pods (or at all). Naturally, there's plenty of *tea* following the series end, including a feud between besties Jackie and Monica Rodriguez.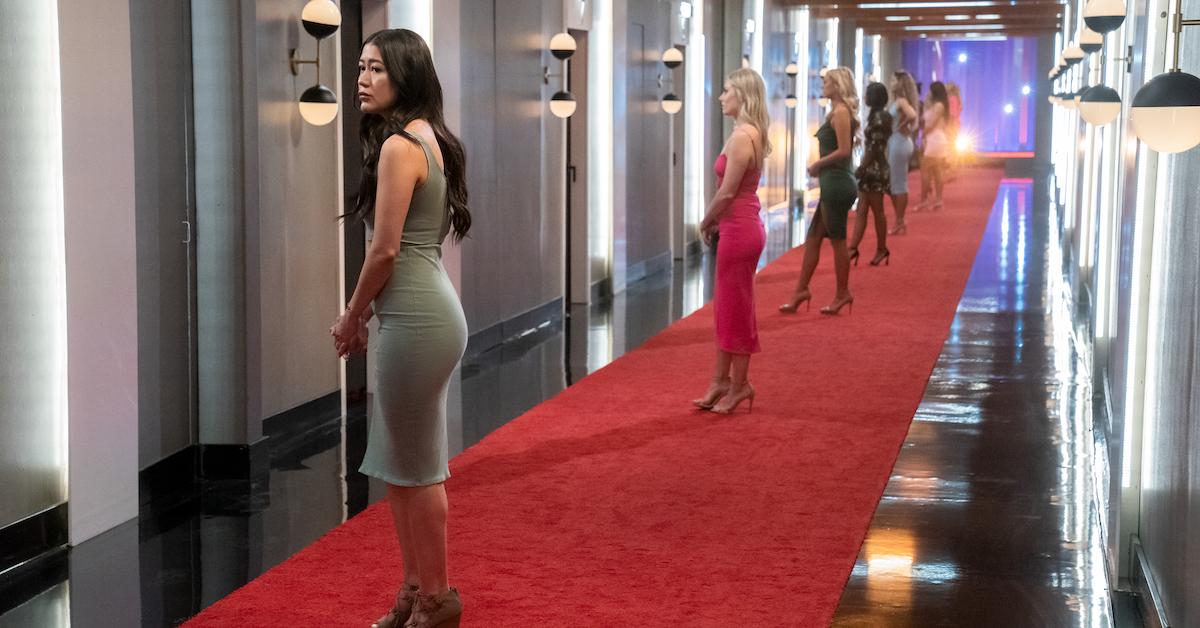 Article continues below advertisement
Monica and Jackie were best friends before going on 'Love Is Blind.'
Although Love Is Blind is supposed to be about strangers meeting in the pods, two women knew each other before the show. Jackie and Monica went to the same high school and remained friends through filming the show, according to Redditor u/kimberbet, who also allegedly went to high school with them.
Article continues below advertisement
While Monica was barely shown in Love Is Blind, she actually had an entire love story play out with Josh. And although Monica wasn't featured in the initial episodes, she returned for the After the Altar reunion episodes. Naturally, Netflix wants to play up the drama, so we see how the love triangle plays out during After the Altar.
Monica and Josh got engaged before he eventually ended up with Jackie.
This wasn't confirmed until After the Altar, but we finally know that Jackie wasn't the only lady Josh had his eye on. He and Monica formed a connection in the pods. Marshall shared that Josh told both Jackie and Monica that he would quit Love Is Blind if they didn't accept his proposal. We knew he said this to Jackie, but we didn't see him say it to a second woman. This is not a good look for Josh!
Article continues below advertisement
In a way, it becomes clear through this saga that Josh was playing both Monica and Jackie. Although he and Jackie seem to have a "happily ever after," Josh isn't the one-woman guy portrayed throughout Season 4. On April 17, 2023, Monica shared that she had an off-screen proposal on top of the two later revealed by Tudum by Netflix. (Those two couples didn't last long either.)
Article continues below advertisement
However, Monica didn't mention Josh by name in her April post. "As my relationships began to develop, I thought I had found somebody who finally saw me and accepted me for me," Monica wrote. "I accepted his proposal, and we were onto the reveal. During the reveal, reality set in, and my heart and mind were torn.
"I wasn't sure if I had made the right decision or picked the right person. The only thing I did know was that you shouldn't feel torn on your engagement day. It should be a decision in your life that is made with great confidence and no second thoughts. This is when I realized that this wasn't God's plan for me."
Article continues below advertisement
Monica shared more about her internal journey but said very little about who proposed to her. Even still, that didn't stop Josh and Jackie from bringing it up during the big first-anniversary party.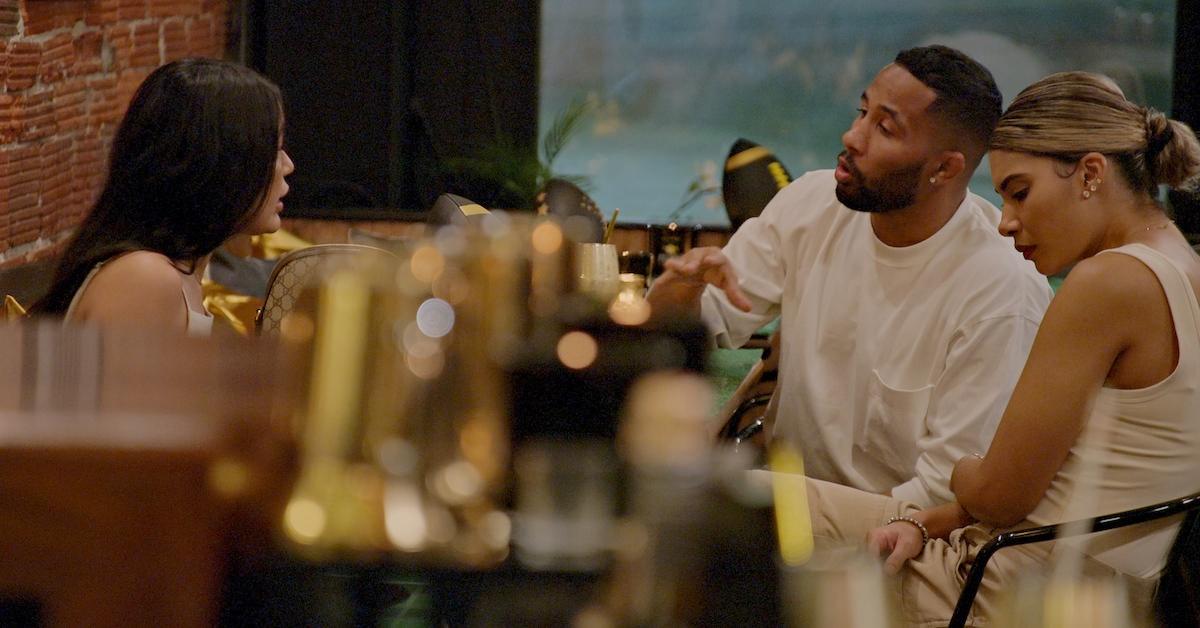 Article continues below advertisement
Jackie and Monica's friendship was strained due to Jackie's relationship with Josh.
Although Jackie and Monica were in the same friend group before and after Love Is Blind—the "core four" as Jackie calls it—Monica's April post put tension on their friendship. During the celebrations, Monica tried to clear the air with Jackie.
"I really want to know, genuinely, what happened and what I did because I feel tension," Monica told Jackie. "Did it come from me announcing my engagement? Because I felt like I told you." We learn that Monica gave Jackie a heads-up, and even in her post, Monica still didn't mention Josh by name.
Article continues below advertisement
However, Josh said that Monica was "clout chasing" and Jackie sadly stuck up for her man instead of her bestie. "I'mma always pick my man, regardless," Jackie said to Monica. "I'mma always ride with my man, whether he's right or wrong. I have to. That's just how it is." On the other side, Monica tells Jackie that she'll always be there for her, and that no man should make a woman pick him over one of her friends.
It seems like their friendship has been severed. Jackie said on the show, "This isn't making me grow," Jackie said of her friendship with Monica. "This isn't good for anything that I want to accomplish in my life. And that's it. Jesus wept, amen. Jackie out." Now, Jackie and Monica no longer follow each other on Instagram. But hopefully, their friendship will recover one day!
All four seasons of Love Is Blind are available to stream on Netflix.