Marshall From 'Love Is Blind's' Colorist Old Tweets Didn't Shock Many Black Women
Marshall Glaze joined 'Love Is Blind' Season 4. Before the show, the Netflix star made several harmful remarks about Black and Latina women.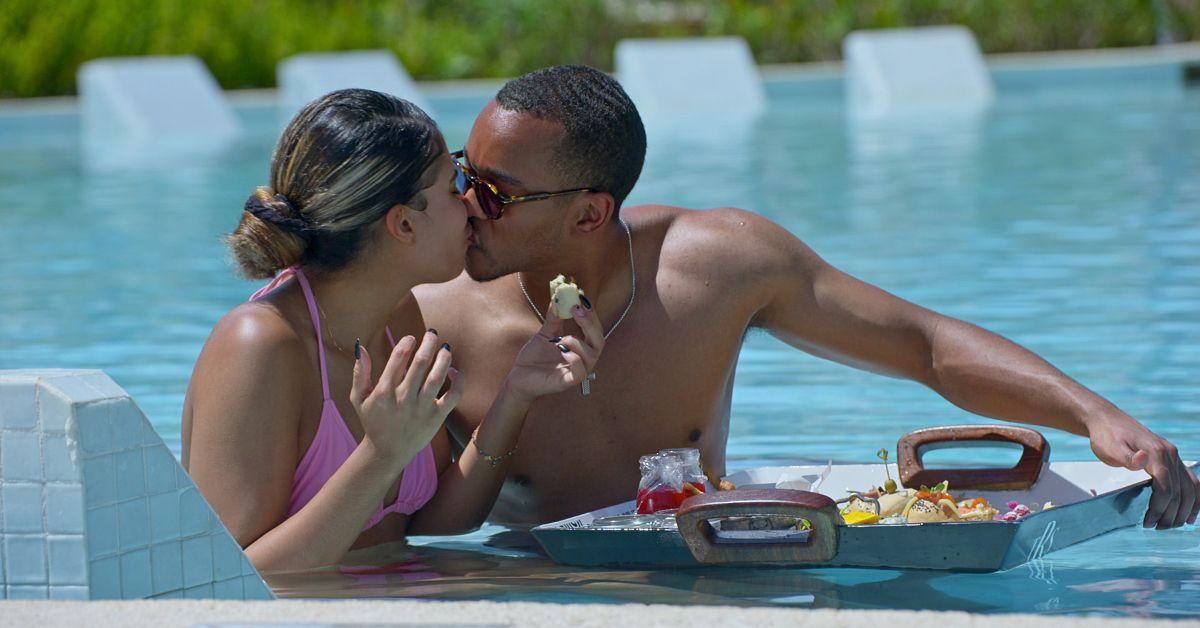 Content warning: This article mentions colorism, racism, and homophobic content.
In Season 4 of Netflix's Love Is Blind, fans were sent on an emotional roller coaster thanks to Marshall Glaze and Jackelina Bonds. The pair started out on the dating experiment hoping they would make it to saying "I do." Unfortunately, as the season continued, Jackie and Marshall called off their engagement, and Jackie moved on to another connection.
Article continues below advertisement
While Marshall and Jackie weren't a perfect match, they have things in common outside their fame.
Since Season 4 wrapped, some of Jackie's text messages insinuating that Marshall is gay resurfaced. And just when some were ready to defend Marshall, some of his old tweets now have fans LIB fans side-eyeing him as well.
Keep reading for the full scoop on Marshall's pre–Love Is Blind tweets.
Article continues below advertisement
Marshall from 'Love Is Blind' shared several negative tweets about Black women.
In April 2023, several of Marshall's tweets from 2011–2014 surfaced. Throughout the messages, Marshall, a teenager then, shared his dating preferences, which seemed to have been unwarranted.
Marshall said on Twitter that he preferred to date Latina women over Black women, though he identifies as Black. He then accused Black women of only complaining about Black men, stating that women of other races are reportedly more likely to be in relationships than Black women.
"A group of sad Black girls that sit in a damn circle sharing their stories on why MEN 'ain't s--t,'" Marshall tweeted. "I'll tell you, BLACK females. Why?"
Article continues below advertisement
In another set of tweets, Marshall again decided to share why he wanted to date a Latina woman. According to him, women in the Latinx community "know how to treat their dude," among other offensive remarks about being with a Latina woman in the bedroom.
"I want a Latina girlfriend, only so she could speak Spanish when we… Yea 😉 lol."
Article continues below advertisement
The tweets were first posted on Reddit in a Love Is Blind thread. Then, on April 20, 2023, Twitter user @christianacici screenshotted the texts and put them in a separate thread. Soon after, many fans, especially Black women who tuned into the show, dragged Marshall in Christiana's comments.
"You know what, I was thinking that he was taking Jackie's BS because she wasn't Black and I'm right. Good for him. May he continue to get his preference," one user wrote.
"Tbh, from when he said 'you're the type I'd go for in real life' to Jackie, I just knew ... these tweets don't surprise, and they're on brand for who he is still is today, tbh," another person wrote.
In another set of tweets from 2014, Marshall explained the reason for his virtual "rant" was to "catch" Black women's attention in hopes of making it an "incentive" for them to "be better."
Article continues below advertisement
Marshall apologized for the old tweets and admitted to having "a lot of issues" as a teen.
Article continues below advertisement
"I'm seeing a lot of my old tweets surface from years ago," Marshall tweeted. "This happens to pretty much everyone who goes into the public eye. It happened to my cousin, and I knew it'd happen to me."
Article continues below advertisement
Marshall went on in his tweets:
"Like I said to someone earlier… things change. I was a sad teenager with a lot of issues when I tweeted a lot of that. I've grown and do not feel or think the same way. Anyone with anything to hide would have gone back and deleted it, but I left it up for a reason."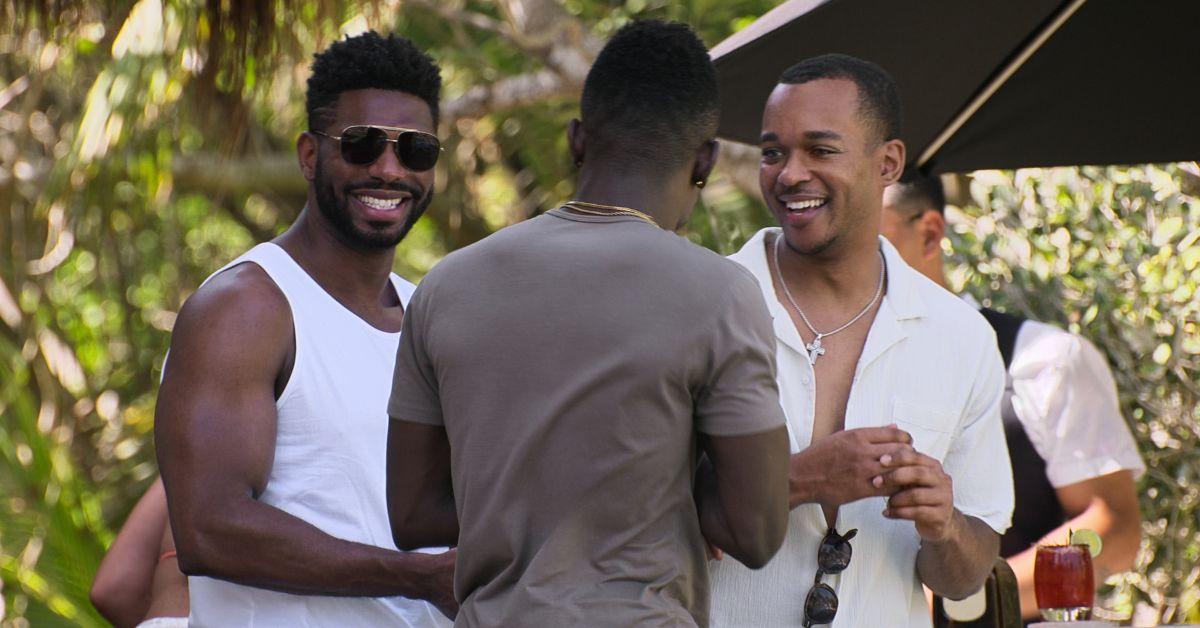 Article continues below advertisement
He said that he left his old tweets up for a reason, to show his progression as a human.
"My apology to Black women is how I treat every single Black woman I encounter in my life," he continued. "With respect and love. Words mean a lot, but actions mean more."
Despite Marshall's apology, many LIB fans are still disappointed by his past behavior. Guess he and Jackie were two peas in a "pod," after all.
Seasons 1–4 of Love Is Blind are available to stream exclusively on Netflix.
If you are looking for ways to donate your time or money to Black Lives Matter and other antiracist organizations, we have created a list of resources to get you started.