What Happened to Bruce on 'Survivor' 44 Is Every Contestant's Worst Nightmare
What happened to Bruce on 'Survivor' 44? Here's everything you need to know about the shocking first episode's very first challenge.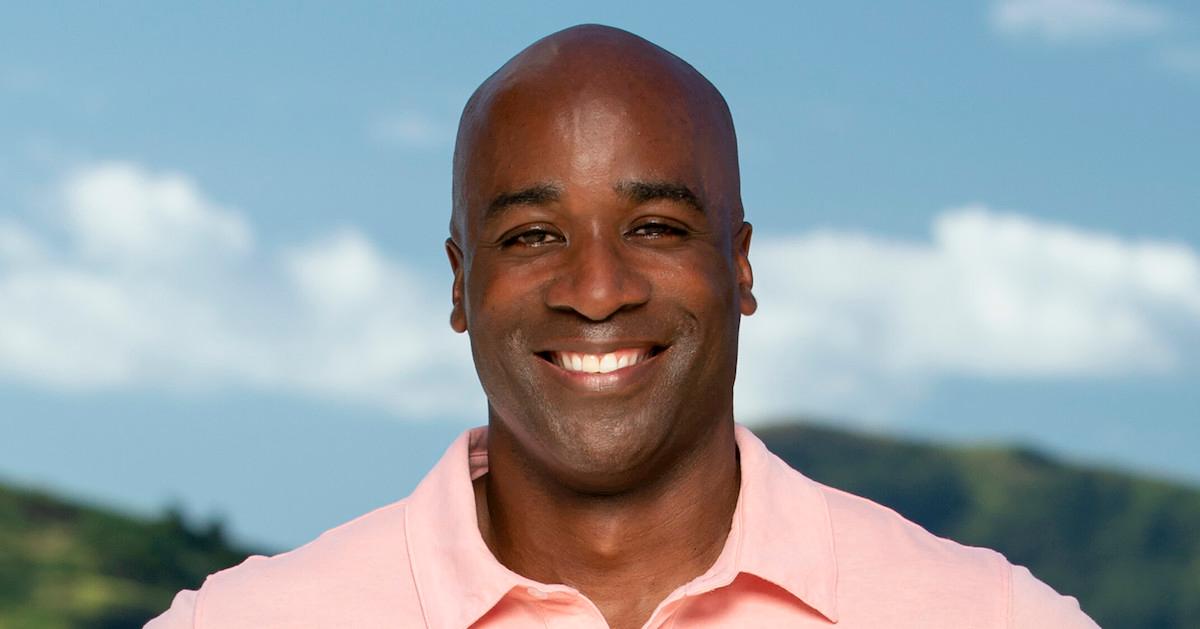 Warning: This post contains spoilers for Survivor Season 44.
Reality television mainstay Survivor premiered its first episode of Season 44 on Wednesday, March 1, 2023. Fans were ready for the action and drama — but maybe not quite so soon. Contestant Bruce's early moments on the CBS show will go down in history as the most shocking and, well, gross in the franchise's history.
Article continues below advertisement
What happened to Bruce on Survivor 44 that has everyone talking? We warn you once again that this post contains spoilers for the first episode of the season, but the details are kind of stomach churning.
So, what happened to Bruce on 'Survivor' 44? It all started with the very first challenge.
The very first challenge! Say it ain't so. But indeed, contestant Bruce Perreault injured himself within the first 20 minutes of the premiere of Survivor Season 44, and it wasn't pretty. Poor Bruce not only suffered a gruesome head wound, but he ended up struggling to stay on the show. More details on his ultimate fate on Survivor in a moment.
Article continues below advertisement
First, here's what went down in the episode. During an army crawl underneath a wooden platform erected on the beach, Bruce seemingly hit his head on part of the structure. The Rhode Island native immediately appeared dazed, and viewers were likely open-mouthed when blood began pouring out of the his wound.
Amazingly, Bruce continued on with the challenge, with host Jeff Probst repeatedly asking if he needed to stop, which eventually, he did and lost consciousness. That's when medics arrived to help treat Bruce, and Jeff halted the competition. At that time, Bruce regained consciousness and attempted to recover and continue on the show. But despite his determination, the new reality star's health later took a turn for the worse.
Article continues below advertisement
Bruce struggled to stay on 'Survivor' and ultimately had to say goodbye in the very first episode.
Later in the episode, an injured Bruce helped his tribe set up camp, but his fellow contestants grew concerned when he clearly seemed to fall ill. "My head is killing me," he said, and medics were called in again to assess the star. Sadly, producers decided Bruce should leave the show, with Jeff first having a heart-to-heart with the injured contestant.
In an emotional farewell, Bruce expressed how much he wanted things to work out on Survivor, and Jeff clearly felt bad for him as well.
According to Parade, since the season was likely filmed in June 2022, we hope that in the time between his injury and the show airing, Bruce was able to fully recover from this nasty accident. We definitely wish him all the best, but it sure seems like Survivor 44 is going to be a doozy when it comes to injuries!
Article continues below advertisement
Indeed, fellow Survivor castaway Matthew dislocated his shoulder in the premiere, and Brandon suffered heat exhaustion and dehydration.
The good news is that this story ends on a happy note, as Jeff announced that Bruce will be invited back to the show.
"In the spirit of what Survivor is all about, getting up off the couch, leaving your ordinary world behind — your family, your friends — left to fend for yourself in the jungle and say yes to adventure, I don't think Bruce got his fair share of Survivor," he said on his On Fire podcast.
Jeff went on to announce, "We are officially inviting Bruce to play Survivor again. First player of the new era invited back. It's kind of exciting. It just felt like the right call."