Visionary Fashion Designer Thierry Mugler Passed Away at Age 73
Manfred Thierry Mugler face accident: The French fashion designer and creative powerhouse loved bodybuilding and plastic surgery. Read on for more.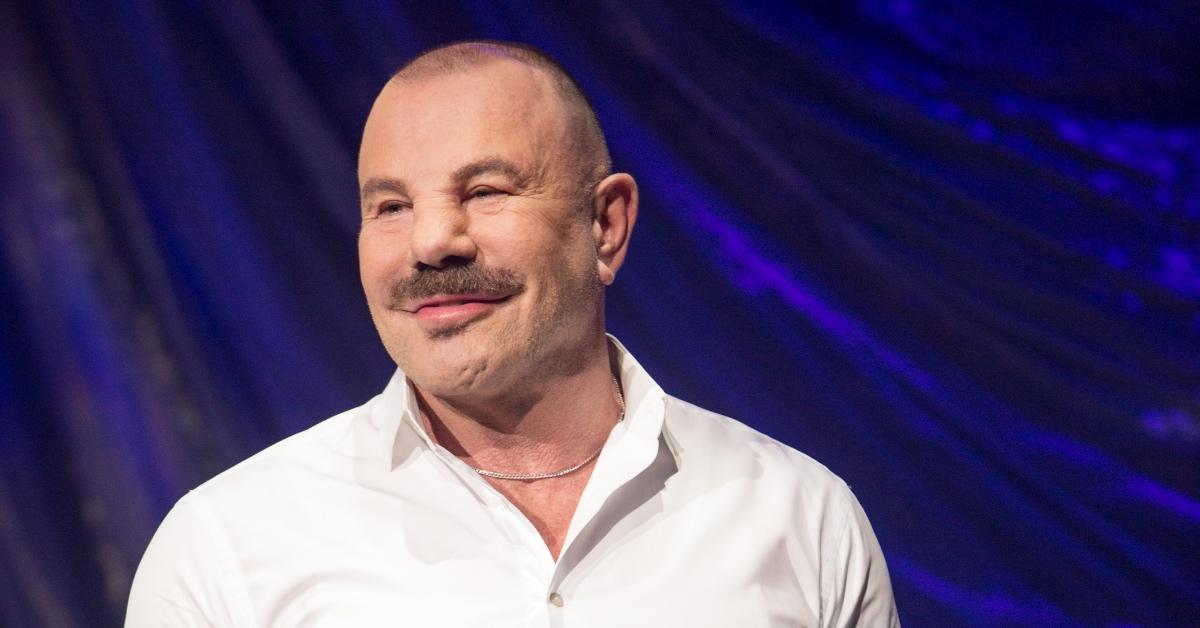 The pioneering French fashion designer who counted A-listers like Lady Gaga among his fans passed away on Sunday, Jan. 23, 2022, at age 73.
Thierry Mugler (aka Manfred Thierry Mugler) built an incredibly successful career as a dancer, photographer, couturier, and creative director. His most famous creations include the "wet look" Kim Kardashian debuted at the 2019 Met Gala and the costumes Beyoncé wore for 2009's I Am ... World Tour.
Article continues below advertisement
What happened to Thierry Mugler's face?
A visionary designer, Thierry was fascinated by the human body. He constantly surprised fashion lovers with outfits pushing the boundaries of femininity and elegance. A former dancer, Thierry experimented with his image as well, opting for surgery to alter his look after several accidents.
Article continues below advertisement
"I'm a superhero, so it's normal to have the face of one," Thierry Mugler told 'Interview' in 2019.
"I had several accidents. One was crashing in a Jeep, during which my nose was completely destroyed," Thierry told Interview in 2019. "Another motorcycle accident involved steel cables, after which I had to remove a piece of metal from my leg. There was all this anesthesia and stuff, and I could never motivate myself to go back to the hospital because I'm so busy."
"The surgeon was screaming at me because they had to take this piece of metal out of my leg," he added. "So I said, 'Let's find a way to make this fun!' I asked another surgeon if he could do some things to my chin, and then I was happy to get the bloody anesthesia. I wanted my face to represent progress. After years of being a thin, charming dancer, I wanted to be a warrior. I've done so much in my life. I've fought so much. I'm a superhero, so it's normal to have the face of one."
Article continues below advertisement
Thierry Mugler set out to transform his body in the 2000s. He started using the name Manfred at the same time.
Thierry seemingly stepped away from fashion in the early 2000s, after Clarins shut down the ready-to-wear division of Thierry Mugler. The fragrance division, which was judged to be more profitable, survived.
Article continues below advertisement
After his retirement, Thierry took up an interest in bodybuilding, a form of body modification. According to the New York Times, he reverted to his first name, Manfred, at the same time.
"The reason I quit fashion was that I had had enough of spending my time always being on my knees, making other people look amazing and fabulous," Thierry told The New York Times in 2010. "I used fashion to express myself as much as I could. But at some point, it was not enough."
Article continues below advertisement
But Thierry continued to take on special projects after his retirement. He joined Beyoncé's I Am ... World Tour as a creative advisor and costume designer.
Many will recognize Thierry as the creator Birth of Venus dress, which Cardi B wore to the 61st Annual Grammy Awards in 2019. The dress was first featured in Thierry's 20th-anniversary show in 1995.
Thierry Mugler died on Jan. 23, 2022. What's the cause of death?
Thierry passed away on Sunday, Jan. 23, 2022. His agent told the AFP news agency that he died of natural causes.
"We are devastated to announce the passing of Mr. Manfred Thierry Mugler on Sunday, Jan. 23, 2022. May his soul rest in peace," reads the Instagram announcement.