'The Chi' Fans Are Wondering What Happened to Victor's Ex, Imani, After Season 5
In Season 6 of 'The Chi,' Victor has a new girlfriend, Fatima. However, fans want to know what happened to his ex, Imani, played by Jasmine Davis.
Season 6 of Showtime's The Chi debuted on Friday, Aug. 4, 2023. Already, fans are anticipating catching up with the Southside's finest community members and seeing what romances, crimes, and drama will affect the new season.
The new season picked up right where Season 5 left off. During the season finale, Victor, formerly Trig (Luke James), announced his city council run and plans to improve the city.
Article continues below advertisement
He also took the moment to share that he has a special lady in his life, a reporter named Fatima (L'lerret Jazelle), who is also a transgender woman.
While Victor publicly announced his new girlfriend and was attracted to trans women during his run for office, those who've watched the show for some time remember he came to The Chi with another girlfriend — Imani, played by Jasmine Davis.
However, Imani wasn't in Season 5, and viewers want to know what happened to Victor's now ex-girlfriend.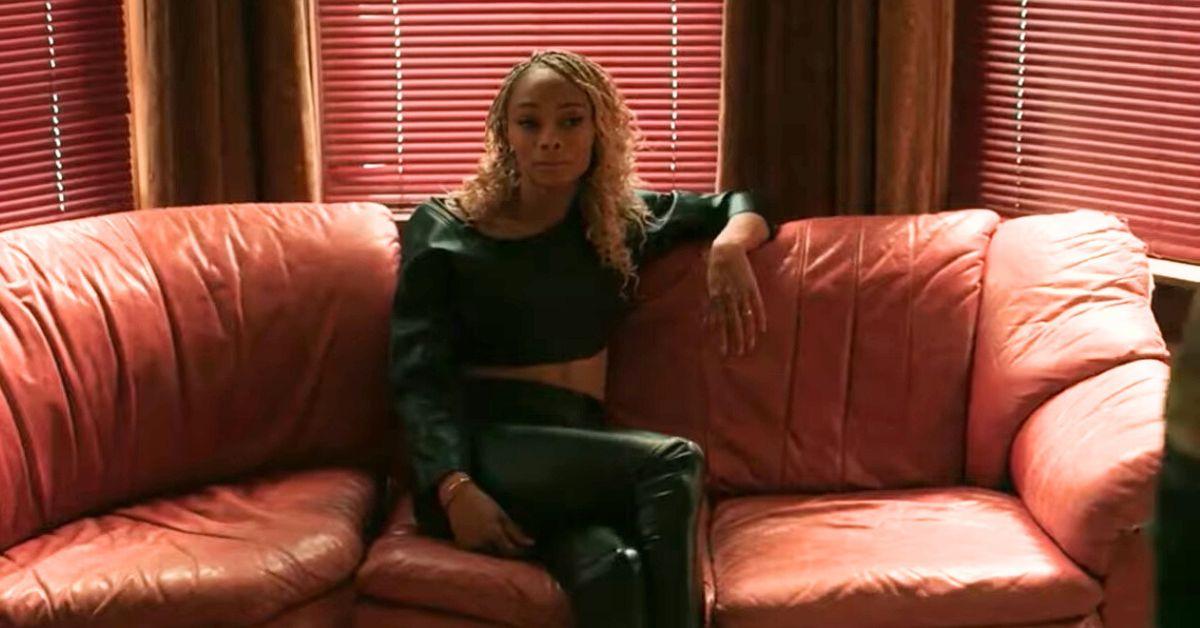 Article continues below advertisement
What happened to Victor's ex, Imani?
In Season 3 of The Chi, fans met Victor when he gained custody of his younger brother, Jake (Michael Epps), following the sudden death of their brother, Reg (Barton Fitzpatrick). When he received guardianship for Jake, Jake lived with Victor and Imani, a hairstylist who worked at a salon before moving to Chicago with Victor.
During Imani's time on the South Side, she found a job at a salon and quickly became a fan-favorite character. As the only openly trans character on the show, Imani also routinely checked any transphobic community members that crossed her path, including Victor's best friend, Shaad (Jason Weaver). Additionally, Imani was often Victor and Jake's voice of reason and calmly led them in the right direction.
Although Imani and Victor seemed like a solid couple, their romance took a hit by the time The Chi returned for Season 5.
Article continues below advertisement
In the Season 5 premiere, Victor planned to propose to Imani. However, while preparing for the proposal, he discovered that Imani left Chicago with one of her friends. Imani likely packed and moved out of her and Victor's home off-camera, so we never saw her in a scene with her lover again.
Article continues below advertisement
Jasmine Davis announced her departure from 'The Chi' ahead of Season 5.
Even though Imani's departure from The Chi didn't appear on the show, Jasmine confirmed she was leaving the Showtime drama ahead of its Season 5 premiere. Before the show returned, rumors began swirling that Jasmine wouldn't return to The Chi after just two seasons on the show. Amid the rumors, Jasmine confirmed on her Twitter and Instagram accounts that she was, in fact, leaving The Chi.
"Due to the many inquiries, I'm officially announcing. I will not be in season 5 of @SHOTheChi, and I will no longer be part of #thechi/#disneyproduction," she wrote on Twitter in April 2022. "Sending a BIG THANKS to all of my family and supporters/fans who have embraced me along this journey. #selfworth."
Article continues below advertisement
Following Jasmine's confirmation, many suggested that the actor's exit happened in response to Showtime being a Disney corporation. In March 2022, Disney took a soft stance on some Florida state legislation opponents have called the "Don't Say Gay bill," a measure that "prohibits public school teachers from discussing sexual orientation or gender identity in the classroom," per TVLine.
Article continues below advertisement
Despite being a transgender woman and playing a trans character at the time of the "Don't Say Gay" bill's legislation, Jasmine denied the bill having anything to do with her quitting The Chi. In another tweet, the actor urged media and bloggers to "make no assumptions" about her exit. He said her reasons for leaving were more personal than the political events against the transgender community.
Article continues below advertisement
"Sending love to all of you 4 supporting me as an actress & a musician, especially all of you who supported me on #thechi," Jasmine tweeted. "I also urge all media and bloggers to not use my departure from @SHOTheChi as a political stance. Make no assumptions. All will be revealed in time. Thank you."
Since leaving The Chi, Jasmine has continued working and appeared on a few episodes of Netflix's Never Have I Ever. And now that Victor has moved on with Fatima, it's safe to say The Chi must go on without Imani.
Catch new episodes of The Chi streaming Fridays on Paramount+ and airing Sundays on Showtime.