Clemson Murn's Secret Is out of the Bag in the Latest Episode of 'Peacemaker' (SPOILERS)
Clemson Murn has plenty of secrets he keeps from his companions in 'Peacemaker,' but one of his biggest isn't even technically Murn's.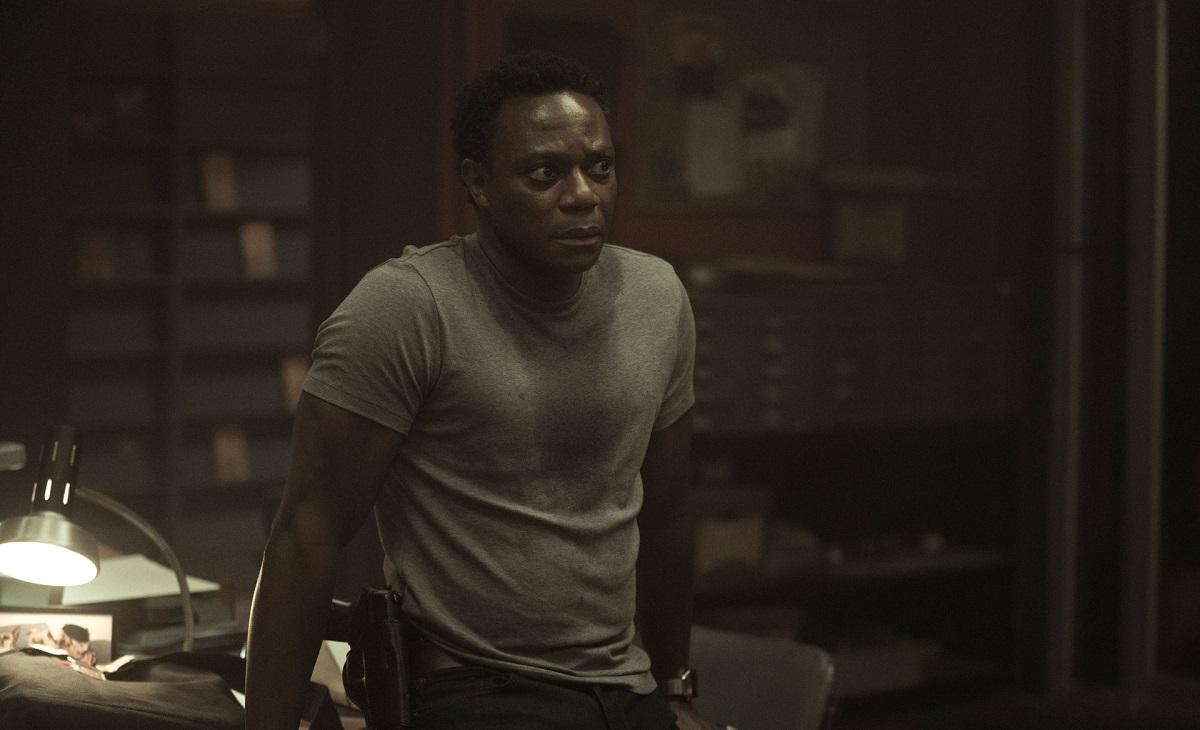 Spoiler alert: This article contains spoilers for those who aren't caught up on Peacemaker on HBO Max.
There's no shortage of twists and turns in Peacemaker. The first official DCEU TV spinoff is far different than the movies that came before it. The show is hilarious, irreverent, and grossly violent while still maintaining heart and depth for its problematic title character. But while Peacemaker (John Cena) struggles with his own personal demons, Clemson Murn (Chukwudi Iwuji) has hidden a secret of his own for a while.
Article continues below advertisement
Fresh off his double agent stint in The Suicide Squad, Peacemaker is recruited into another secret task force as part of Project Butterfly. Their mission is to find and destroy butterfly-like aliens who have infiltrated society by taking on human hosts. The Butterflies can take over any human body and assume their identity, even inheriting their memories. But as far as the Project Butterfly team is concerned, the Butterflies have been closer to them than they think.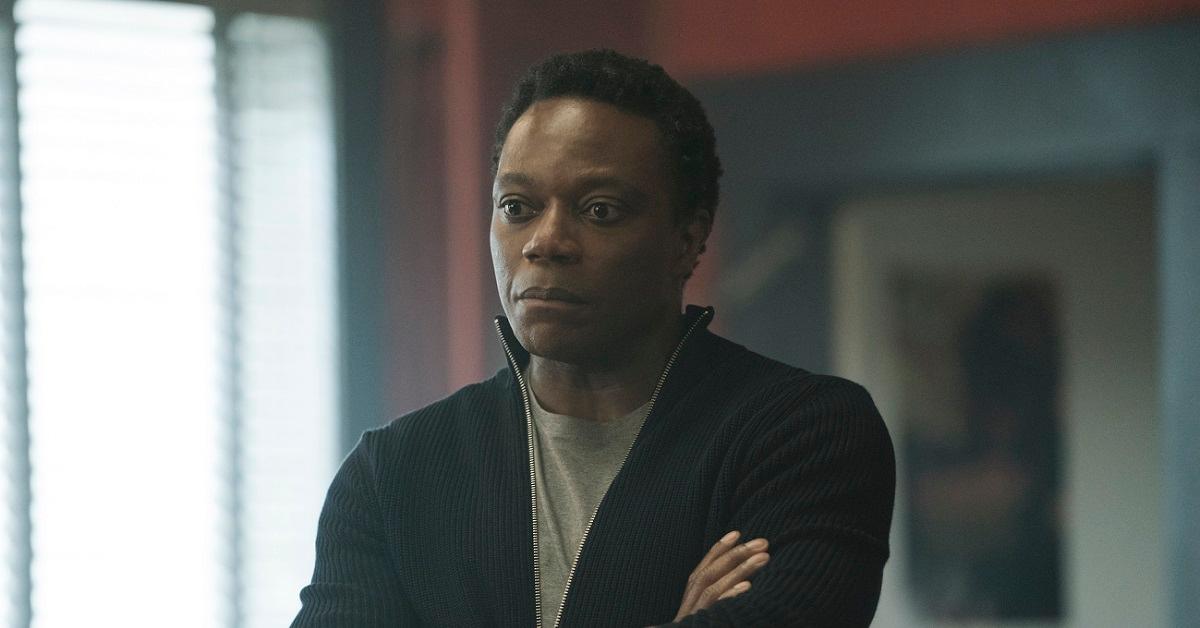 Article continues below advertisement
What is Clemson Murn's secret?
In the final moments Episode 4 of Peacemaker — "The Choad Less Traveled" — Murn is revealed to be a Butterfly himself as he privately consumes a bowl of raw amber fluid through his alien-like tongue. While his true intentions remained unknown for quite some time after the reveal, Murn disclosed his secrets to Leota Adebayo (Danielle Brooks), who accidentally spotted his Butterfly form when peering through Peacemaker's X-ray helmet.
In Episode 6 — "Murn After Reading" — Murn comes clean to Adebayo. He reveals that his race came from a dying planet and landed on Earth as refugees. Though they initially took on human hosts as a means of survival, the Butterfly occupying a U.S. senator has been leading the Butterflies toward world domination through their human hosts. Murn is the only Butterfly to dissent from the plan. It is also revealed that Emilia Harcourt (Jennifer Holland) and John Economos (Steve Agee) know his secret.
Article continues below advertisement
Throughout the series, Murn assists the Project Butterfly team using insider knowledge of his own race to assist them in each operation. But while many members of the team are aware of Murn's identity, they still do not disclose the information to Peacemaker. This causes him to feel isolated among the team, but given his intention to kill any Butterfly who stands in their way, it's reasonable that they wouldn't tell him just yet.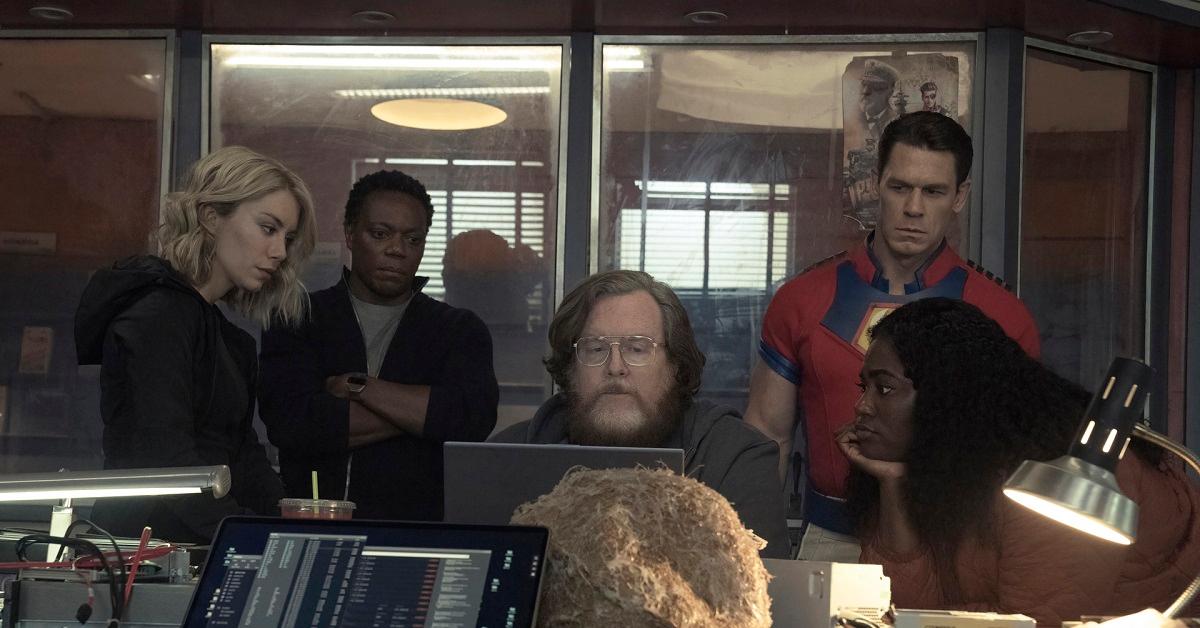 Article continues below advertisement
In these final episodes of Peacemaker, the team's trust is being put to the test. Adebayo has been getting close to the Project Butterfly team, but is torn between supporting her new friends and carrying out the secret agenda of Amanda Waller (Viola Davis). Meanwhile, despite the camaraderie they begin to share, the team continues to keep Peacemaker out of the loop.
As Peacemaker attempts to overcome his trust issues and problematic behavior, the final battle approaches with both the Butterflies and demons from his past.
New episodes of Peacemaker stream every Thursday on HBO Max.