Tom Bergeron Is Working on Various Projects — but 'DWTS' Might Not Be One of Them
What is Tom Bergeron doing now? Tom left 'DWTS' in 2020, after nearly 15 years of hosting the competition series. What has he been up to lately?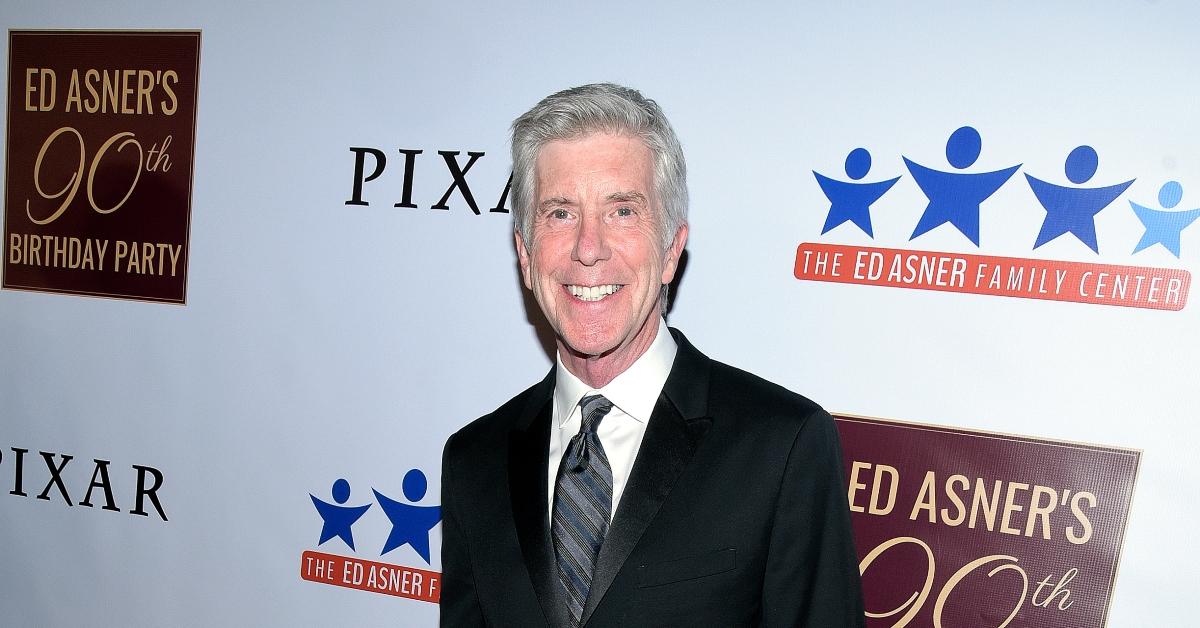 In July 2020, Tom Bergeron and Erin Andrews left their roles as the co-hosts of Dancing With the Stars and passed the baton to Tyra Banks.
The step came as part of a larger-scale creative overhaul, or, as the creators wrote in a press release, a "creative refresh." Britt Stewart wrote DWTS history by becoming the first Black woman dance pro in the same year. So, what happened to Tom? What is he doing now?
Article continues below advertisement
So, what has Tom Bergeron been up to since leaving 'DWTS'? What is he doing now?
A legendary show host and actor, Tom served as the host of DWTS for nearly 15 years before his shock exit in the summer of 2020. Renowned for his impeccable sense of humor and charismatic personality, Tom's hilarious introductions and skits became an integral part of the show for many.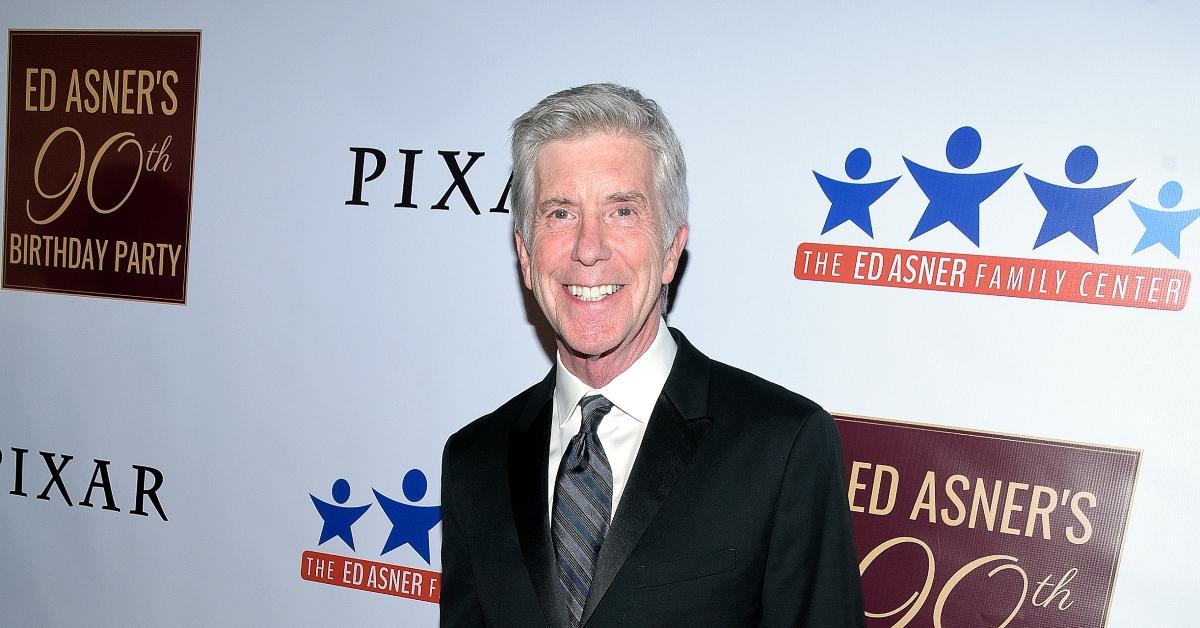 Article continues below advertisement
Needless to add, fans didn't respond well to the news about his exit. But it didn't take too long for Tom to find new opportunities. Take, for instance, an appearance on Season 3 of The Masked Singer, where he competed as The Taco.
Not one to slow down, Tom also landed Rex's role in Down the Middle, and Weston's role in Hit Job. What's more, he also appears to have featured in a piece of archival footage that made it to Murder Among the Mormons, the Netflix documentary series about a forger whose "discoveries" shook The Church of Jesus Christ of Latter-day Saints to its core.
Article continues below advertisement
Tom teased a new project in April 2021 — which made some think he might be returning to 'DWTS.'
Tom took to Twitter in April 2021 to share details about a forthcoming project.
He posted a short scene from The Godfather Part III, in which a disappointed Don Michael Corleone (Al Pacino) makes the following observation: "Just when I thought I was out … they pull me back in."
The tweet instantly sent Tom's die-hard fans into a frenzy, with many taking it as a subtle hint to his potential return to DWTS.
Article continues below advertisement
"Fingers crossed for Tom's return so I can watch DWTS again!" tweeted @Steffan76643808.
"Tom Bergeron, I miss you so much. Hope you return to DWTS. Love you!" wrote @CorineDCohen.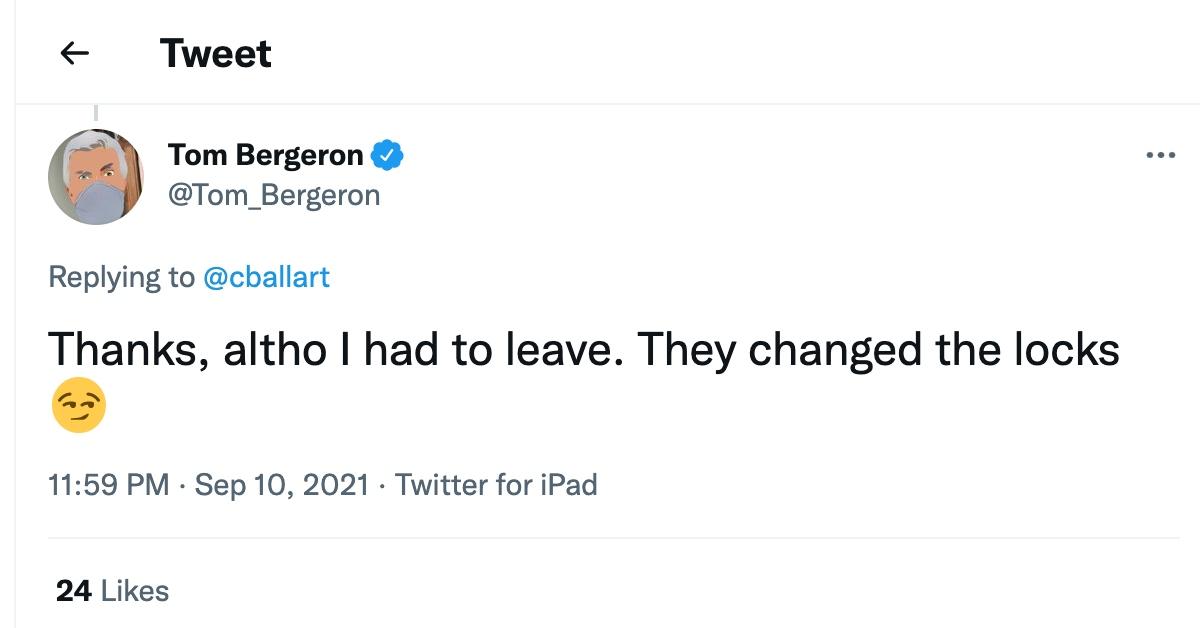 Article continues below advertisement
Although Tom frequently teases new work projects on social media, he seemingly told several fans that he won't be returning to DWTS. It seems that he used the Godfather Part III reference in relation to another project.
"Thanks, although I had to leave. They changed the locks," he responded to an inquisitive fan on Twitter.
By the looks of it, Tom might not resume his role as a DWTS host in the near future, but we're sure we'll still be seeing him on our television screens in some capacity for years to come.
Catch new episodes of DWTS every Monday at 8 p.m. EST on ABC.