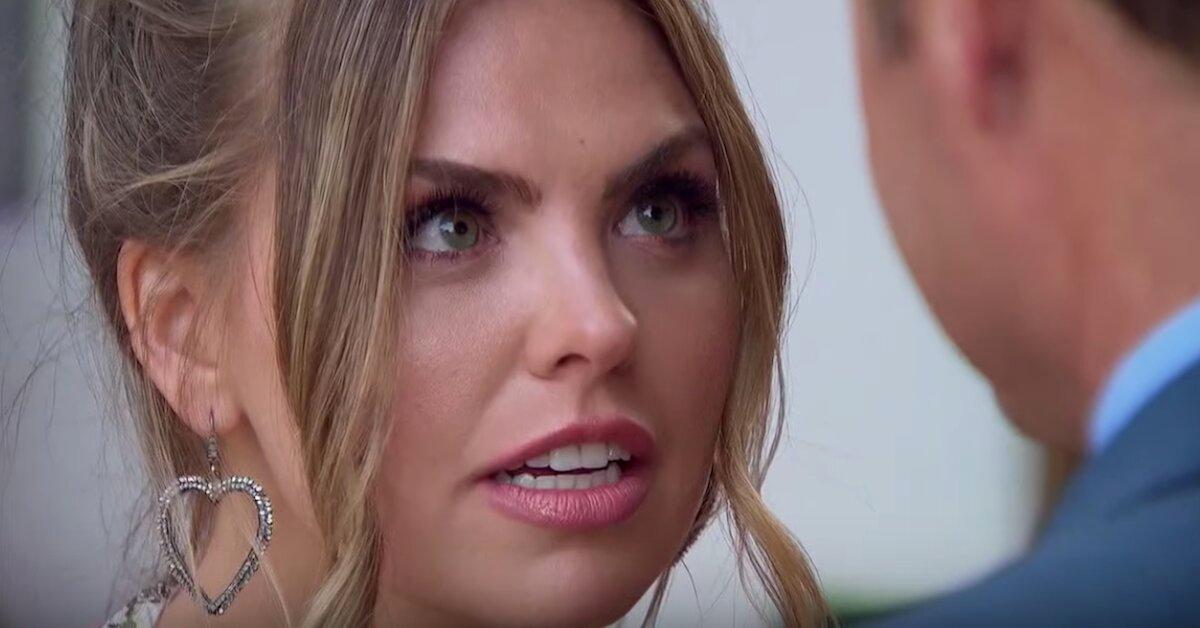 Someone Surprises Hannah With a Ring on 'The Bachelorette' (SPOILERS)
If you're a Bachelorette fan, you may be suffering from Luke P. fatigue right about now. The 24-year-old from Gainesville, Ga. keeps lobbing red flags in Hannah Brown's direction and she keeps ignoring them, resulting in a lot of unnecessary drama.
Article continues below advertisement
But just as we're about to give up on this ridiculous franchise, it reels us back in with a kick-ass teaser that promises the spectacle ahead is worth the wait. For the first time this season, fans learned that one of Hannah's rejected suitors comes back with a ring — at least that's what's implied thanks to some crafty editing. But just who buys Hannah the ring on The Bachelorette?
This may, in fact, be the most dramatic Bachelorette finale ever. Here's what we know about that shocking moment. (WARNING: Major spoilers ahead!)
Article continues below advertisement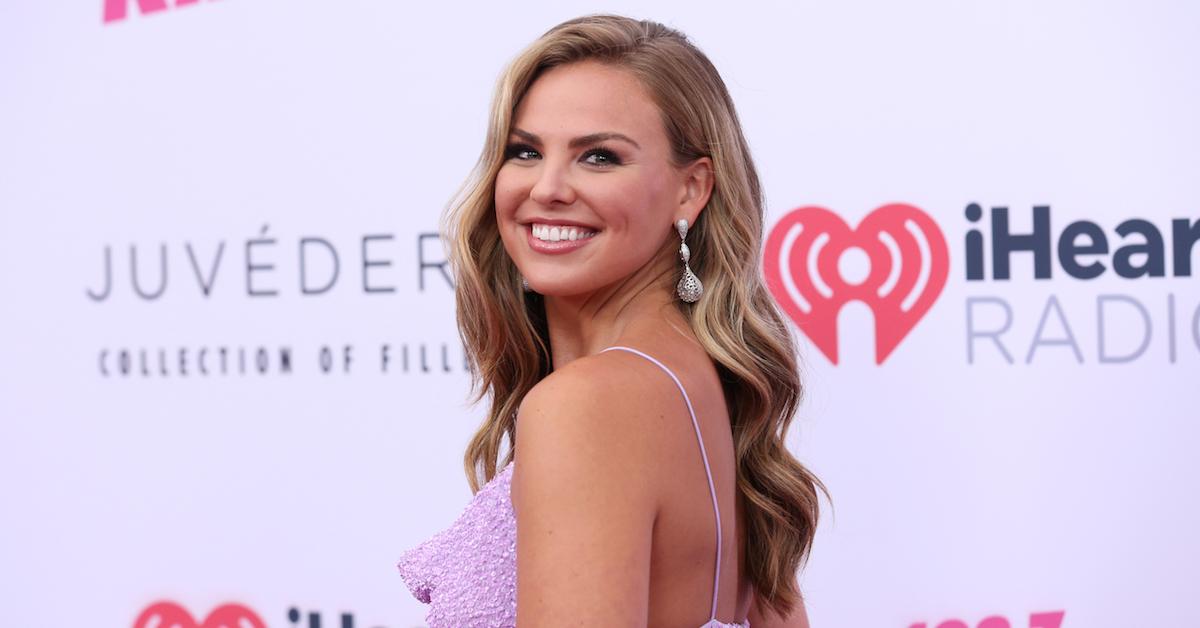 Who buys Hannah the ring on The Bachelorette?
In the trailer, Chris Harrison tells Hannah that one of the guys "went out and got a ring. He demanded to see you. He is fully convinced that you are his wife, that you are the one. He has a ring in his pocket right now."
Article continues below advertisement
Naturally, our first thought is that the mystery man is Luke given that the sneak peek also shows him being sent home by Hannah after he slut shames the former beauty queen. This is the same guy who told the Alabama native he was falling in love with her on their first date — and who needs to win at all costs — so we wouldn't be surprised if he actually purchased his own ring. (Neil Lane must be livid.)
However, resident Bachelorette spoiler, Reality Steve, reports that this scene was included in the promo to mislead fans. "Can guarantee u won't see that ring they talked about in the previews," he tweeted shortly after the episode aired.
"Luke P doesn't come back to propose to Hannah either. Nor does anyone else. Remember, last season they showed us Colton at a castle w/ ring box & it never aired."
Article continues below advertisement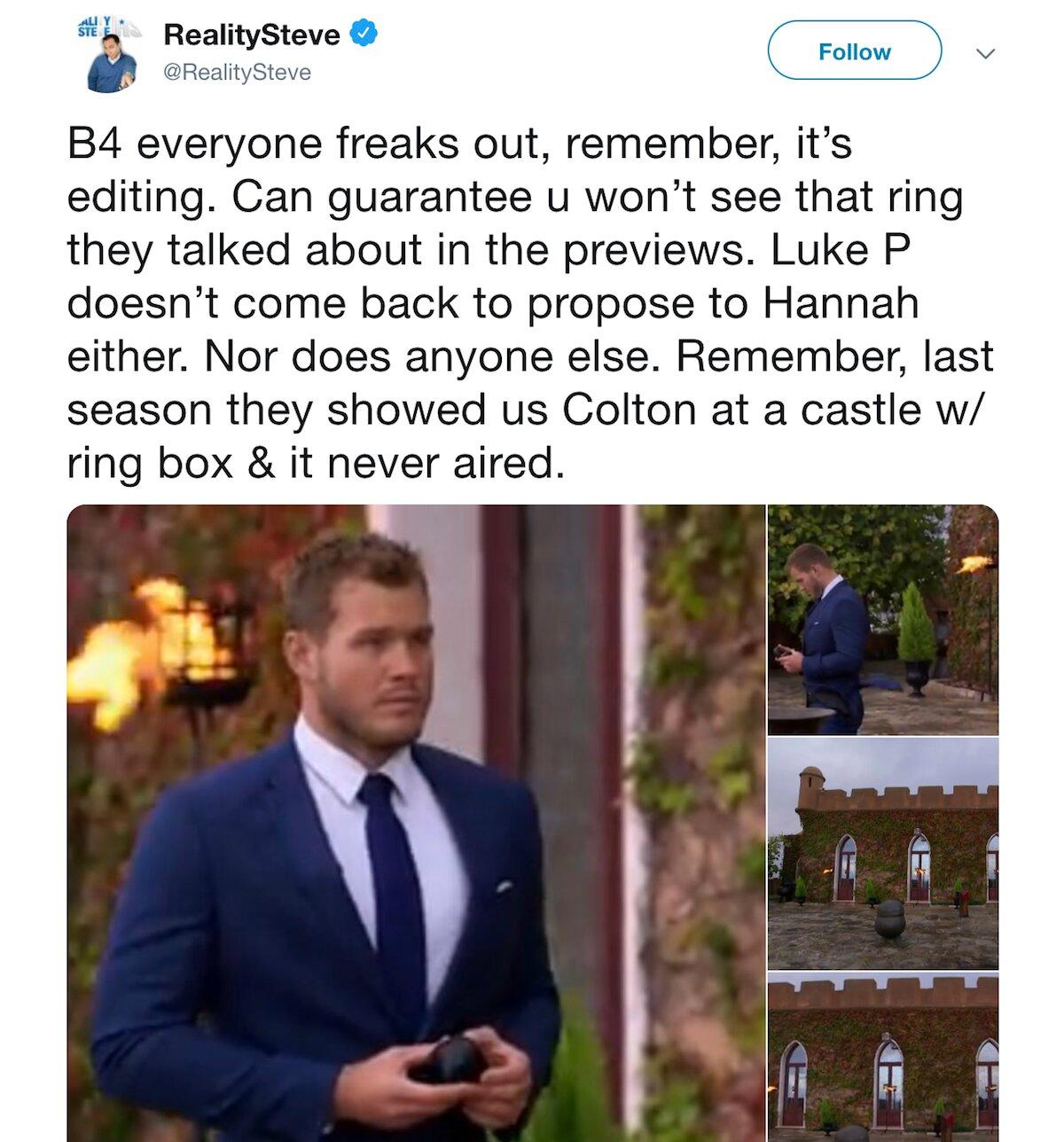 Given the locale, it looks like this conversation between Chris and Hannah takes place in Greece, where the Fantasy Suite dates occur. As we previously learned, the blonde beauty doesn't eliminate anyone after Hometowns.
Article continues below advertisement
Another theory is that the guy with the ring is actually a remaining contestant who doesn't want to wait until the finale to profess his love. It'll be interesting to see how this all plays out, but one thing we do know for sure is that Hannah is engaged.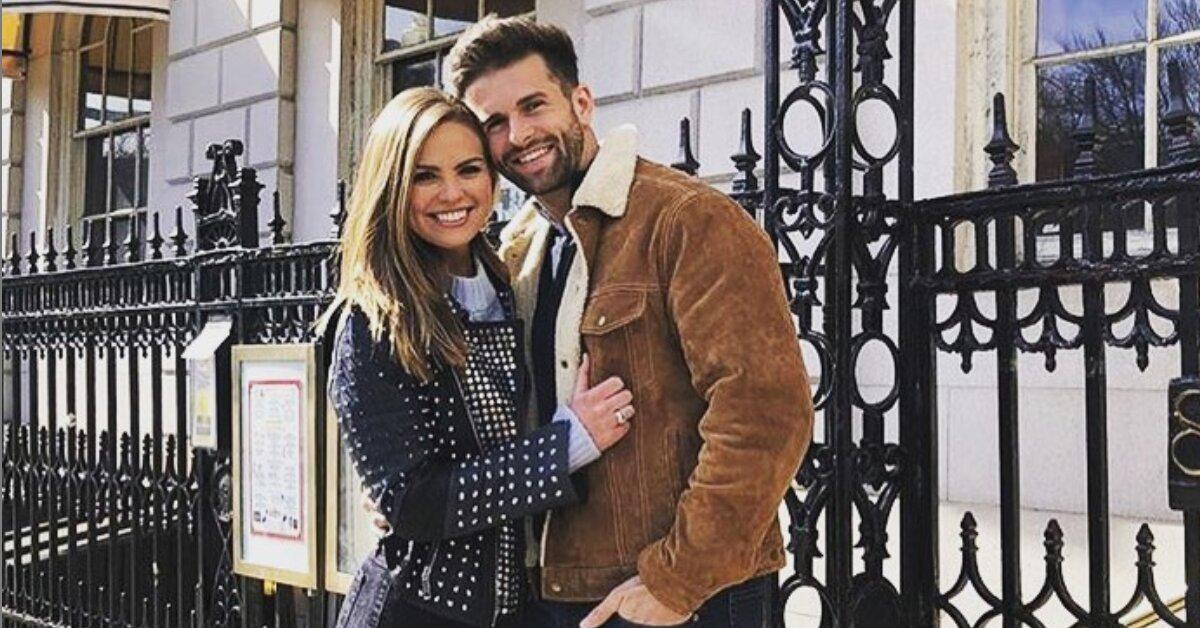 Article continues below advertisement
Who proposes to Hannah on The Bachelorette?
Jed, the 25-year-old musician from Tennessee, wins Hannah's heart in the end. Reality Steve announced the duo's engagement on June 18 after initially stating that Tyler was the winner.
Watch new episodes of The Bachelorette every Monday at 8 p.m. ET on ABC.