Who Is Baby Mammoth on 'The Masked Singer'? Fans Cheered When They Saw This Reveal (SPOILERS)
Who is Baby Mammoth on 'The Masked Singer'? The woman behind the mask was revealed on the April 27 episode of the hitting singing competition.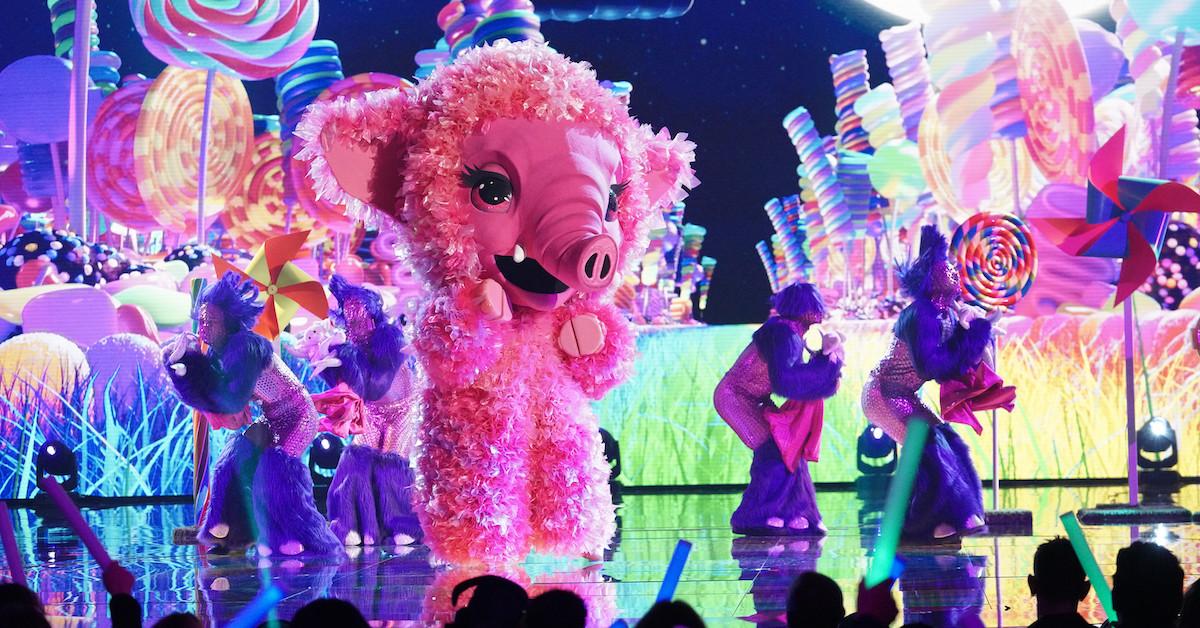 Spoiler alert: Baby Mammoth has been revealed! Scroll down to find out who was behind the mask!
Season 7 of The Masked Singer kicked off on March 9, 2022, and fans of the Fox series can't get enough of the elaborate costumes or the air of mystery. This time around, the contestants have been sorted into three groups: The Good, The Bad, and The Cuddly.
Among the characters on Team Cuddly is Baby Mammoth. Ahead of a full clue package, The Masked Singer viewers already had some theories about what her true identity might be. Keep reading to learn about her clues and some of the most popular guesses so far — as well as to find out who was revealed on the April 27 episode of the singing competition.
Article continues below advertisement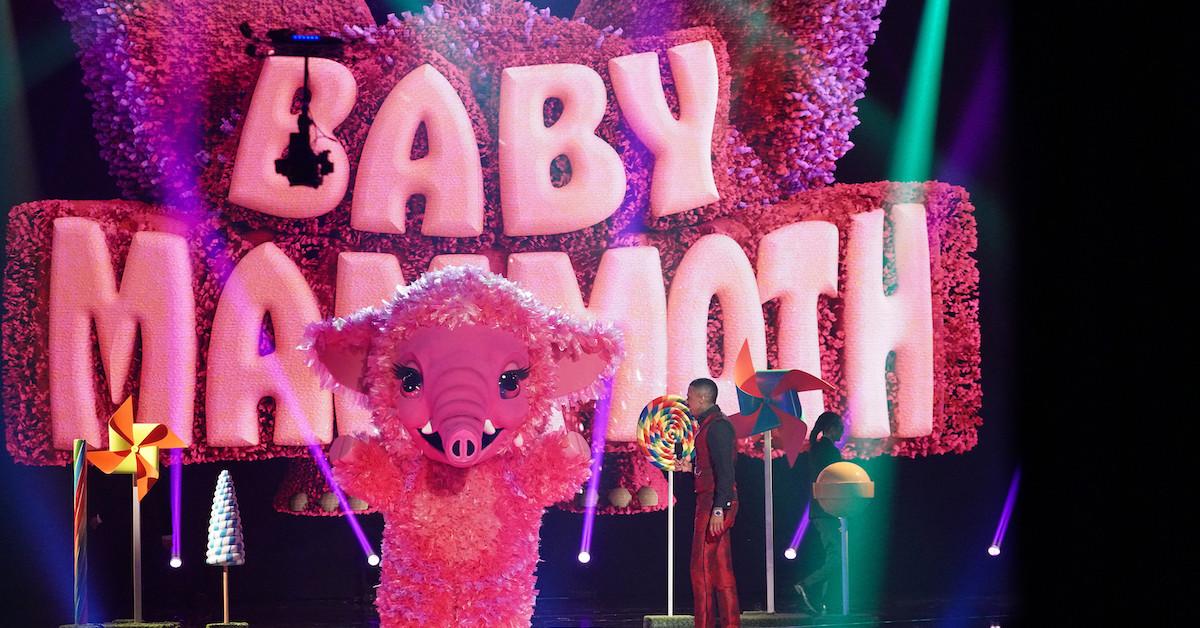 Baby Mammoth on 'The Masked Singer' — The Clues
Baby Mammoth made her big debut on the April 20, 2022, episode of The Masked Singer. She joined four other contestants — Jack in the Box, Space Bunny, Queen Cobra, and The Prince — in the third group to go head-to-head for Season 7.
The clues for Baby Mammoth so far have included:
A pair of red shoes (ruby slippers, perhaps?)
A silver medal with the number "2" on it (which Robin Thicke guessed might mean it could be an Olympic athlete)
A cheerleading horn/megaphone
A matchbox
The number 2, possibly, because she held up two fingers
Article continues below advertisement
"When Team Cuddly asked me to join them, I packed my trunk straight," Baby Mammoth said in her preview, which was filled with gloriously corny puns. "Don't wanna blow my own trumpet, but this voice needs to be heard. And I'm totally gonna ice out the other teams ... I believe I can win that Golden Mask — I wooly, wooly do."
Article continues below advertisement
Baby Mammoth on 'The Masked Singer' — The Guesses
Leading up to the reveal, our top guess was that Baby Mammoth was actress Kirstie Alley, mostly based on her voice and the number two (she was in the movie It Takes Two) — and users on this Reddit thread seemed to agree.
Although there wasn't much information about Baby Mammoth to go on, fans were still sharing their theories about her identity via social media. One Twitter user wrote, "I believe that Baby Mammoth is Lea Michele, because the ruby shoes mean that she was the voice of Dorothy in Legend of Oz: Dorothy's Return movie!"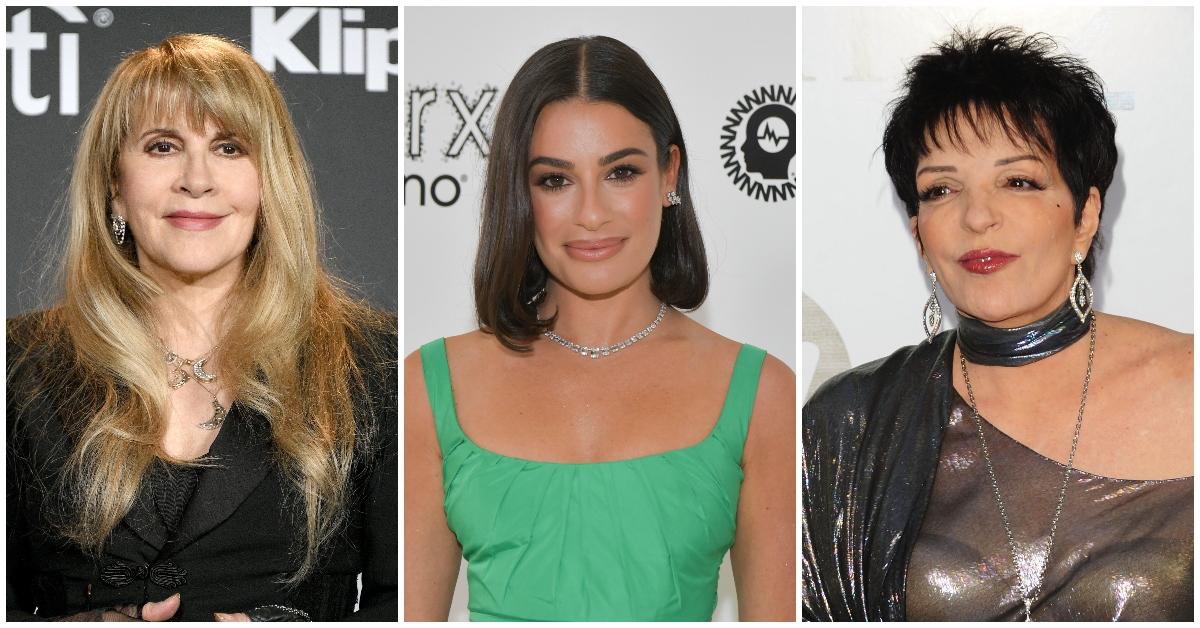 Article continues below advertisement
Other guesses included:
Stevie Nicks
Liza Minnelli
Kathleen Turner (Nicole Scherzinger's guess.)
Rachael Ray (Robin's guess)
Nancy Kerrigan (according to Ken Jeong and Jenny McCarthy)
One person tweeted: "Me and my newfound interest in The Masked Singer staying up to see if the Baby Mammoth is Stevie Nicks."
Another Twitter user acknowledged the Stevie Nicks theory while throwing out a different guess altogether. "Someone on Instagram thought that Baby Mammoth was Stevie Nicks, and given the height of the person, it might be," they tweeted. "But this clue is giving me Judy Garland vibes and someone on Twitter said Liza Minnelli, who's Judy's daughter so I think maybe it's Liza or someone from the era."
Article continues below advertisement
Yet another person was inspired to tune into the Fox series solely because of the Liza rumor. They tweeted, "I don't usually watch The Masked Singer, but given the rumor mill is buzzing that the Baby Mammoth might be Liza (even though I very much doubt it) ... May have to watch just in case."
So, who is Baby Mammoth on 'The Masked Singer'? The answer is… Kirstie Alley!
Fans Cheers-ed (get it?) when they saw actress Kirstie Alley be revealed as the woman behind the Baby Mammoth mask. While many fans believed the clues pointed to someone in the music industry, others knew it couldn't possibly be a professional singer.
"I knew that it was going to be a legendary person but not in music cuz she wasn't really singing the song," one Twitter user wrote.
Others knew it was Kirstie all along, based solely on her recognizable voice. Savvy fans also pinpointed clues that referenced several of her acting roles. The various twos were likely meant to point her role in the 1995 family comedy It Takes Two, starring Mary-Kate and Ashley Olsen. The ice and cheerleading references were clear indications of her time playing bar manager Rebecca Howe on the hit sitcom Cheers from 1987 to 1993.
Did you guess that Baby Mammoth was Kirstie Alley? Tune in to see more contestants revealed when new episodes of The Masked Singer air on Wednesdays at 8 p.m. EST on Fox.