Eli Stern Is "Blowing Up" After Just Two Appearances on 'Station 19' (SPOILERS)
Who is Eli Stern in 'Station 19'? Actor Rob Heaps takes on the new recurring role in Season 6 as a campaign manager and… love interest?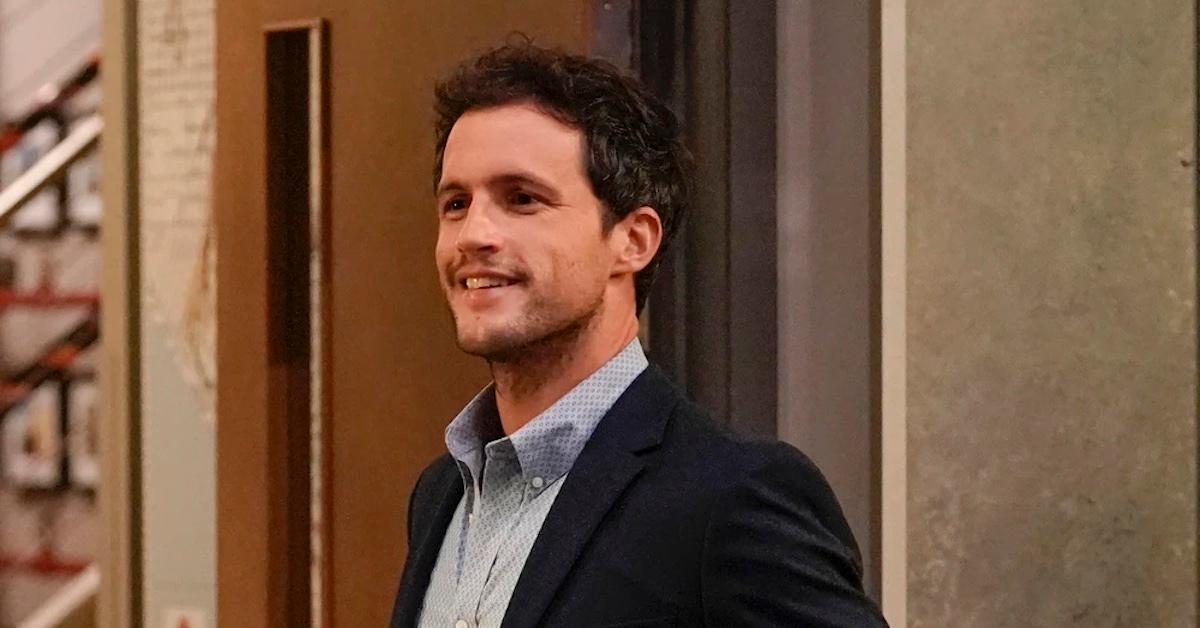 Spoiler alert: This article contains spoilers for Station 19 Season 6, Episode 5.
With Season 6 of Station 19 well underway, the Grey's Anatomy spin-off is bringing in some new life, and we aren't complaining. The latest addition to the team is Eli Stern (Rob Heaps), a savvy new political force that could even become a romantic interest. In Station 19 Season 6, Episode 5, titled "Pick Up the Pieces," it becomes clear that Eli could become a major player this season.
Article continues below advertisement
So far, Eli has only appeared in two episodes of Station 19. But with Andy's (Jaina Lee Ortiz) romantic horizons coming to a head and Travis's (Jay Hayden) bid for mayor ramping up, we can expect plenty of Eli antics ahead. So, who is Eli Stern and who plays him?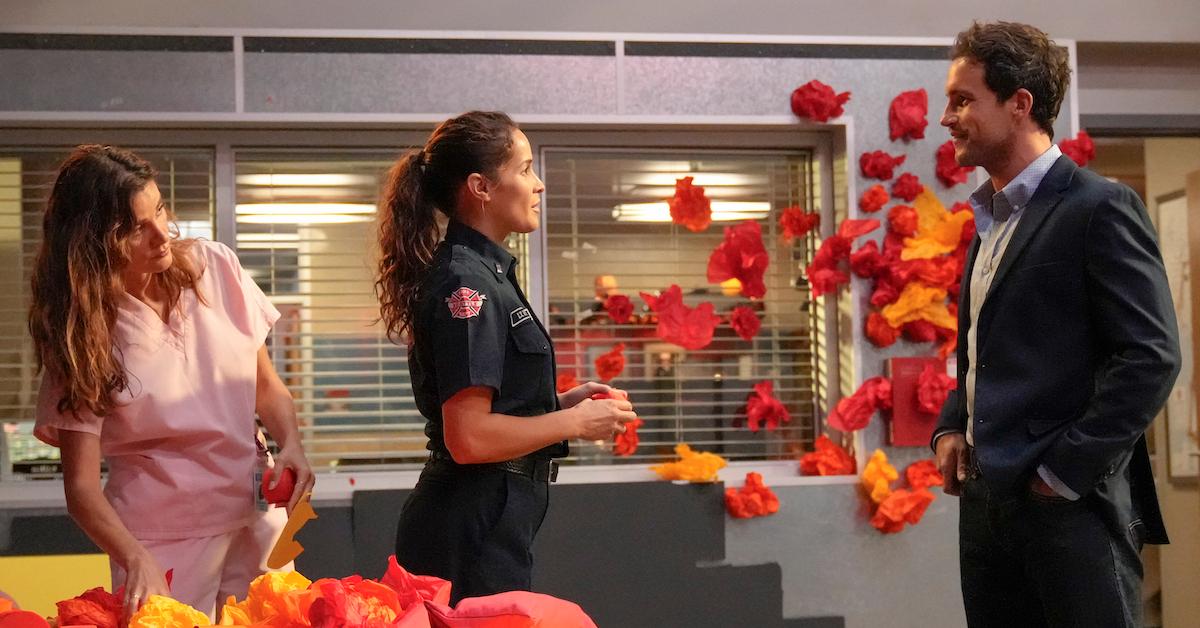 Article continues below advertisement
Eli Stern first showed up in 'Station 19' in Season 6, Episode 4 to vye for the position of Travis's campaign manager.
We love when a Station 19 firefighter takes bigger steps to make improvements in their community, and that's exactly what Travis is doing in his bid for mayor. However, he doesn't exactly have the political savvy necessary to win the race, even with Vic (Barrett Doss) as his campaign manager. So when Eli makes a bold entrance in Episode 4, titled "Demons," to vye for the position of Travis's campaign manager, we can't help but root for him at least a little bit.
Not only does he make a strategic entrance, but he also clearly wants to get on Andy's good side. He decides to help Andy and Carina (Stefania Spampinato) decorate for the Halloween party, and even comes to the party dressed up with his daughter, London. She dresses up as Peter Pan, and Eli dresses up as the city of London in an adorable turn of events. Even Andy is reluctantly charmed.
Article continues below advertisement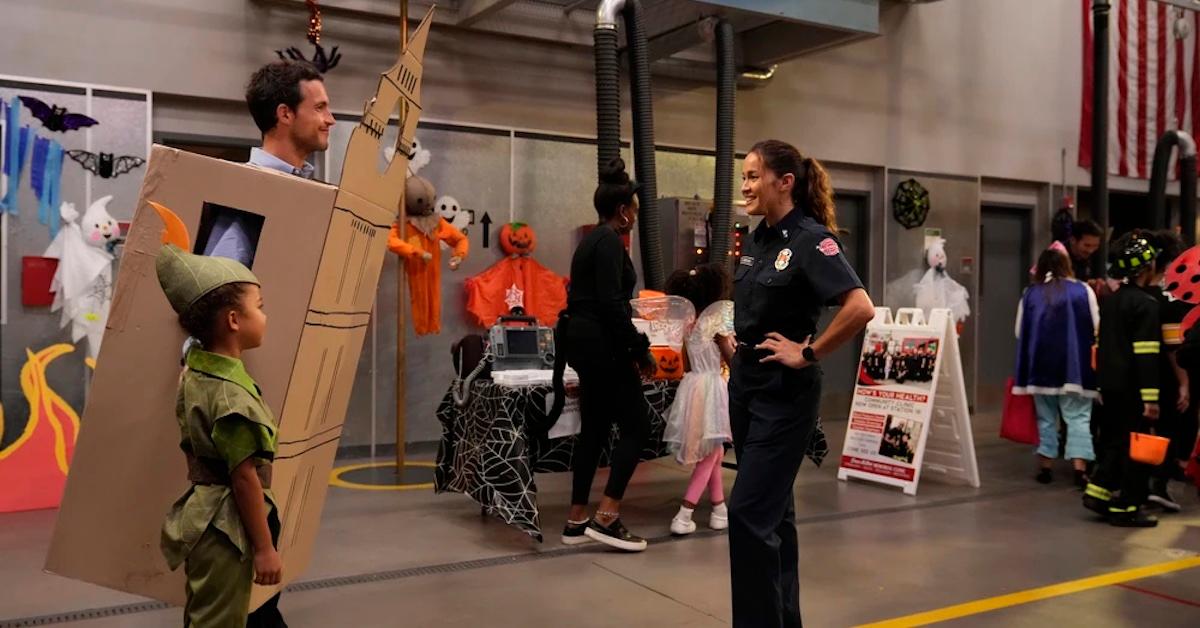 By Episode 5, when Andy's mom encourages her to date someone who challenges her, Andy realizes that Eli is exactly who her mom is describing. Despite this, Andy claims to have no interest in him. As the episode continues and Travis's bid for mayor falls apart thanks to a smear campaign, Vic doubts her skills as Travis's campaign manager.
Article continues below advertisement
With her new passion project of getting more women into firefighting, she steps aside to make room for Eli, who Travis eagerly welcomes on board. It's clear that Eli is far from done on Station 19, and we don't doubt we'll see some more sparks fly between him and Andy.
'Station 19' character Eli Stern is portrayed by British actor Rob Heaps.
Raised in York, England, Rob Heaps made the move to American television in recent years after getting his big break in Law & Order: UK in 2011. Now that he has made his way over to the Grey's Anatomy franchise, we fully expect Rob to become a household name. And with his seemingly single status, at least as it appears on his Instagram, Rob is definitely one to watch.
Article continues below advertisement
Some fans might recognize him from playing Nick in Netflix's new series, Partner Track, or as Ezra Bloom in Bravo's Imposters opposite Inbar Lavi. After Station 19, we have no idea where Rob will go next, but perhaps he'll stay in the Grey's family for a little while longer.
Tune into new episodes of Station 19 every Thursday at 8 p.m. EST on ABC.