Who Exactly Was That Hippo Lady in 'Moon Knight' Episode 4? Let's Breakdown Her Character
The hippo goddess that appeared at the end of 'Moon Knight' Episode 4 actually was a goddess worshipped by ancient Egyptians. Who is she?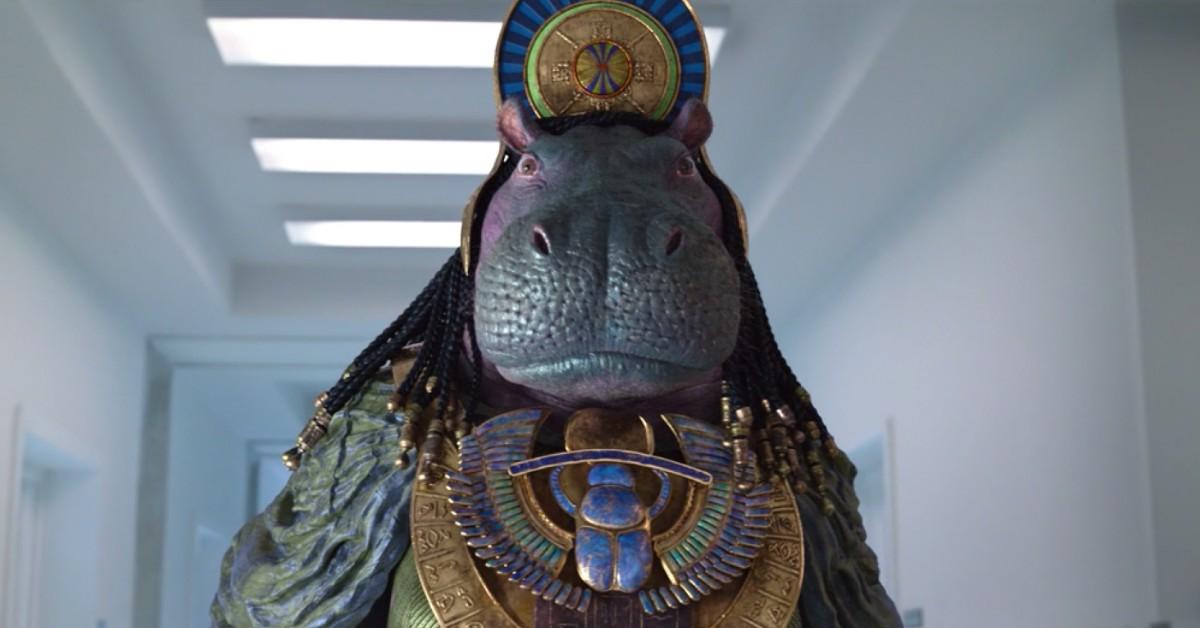 Spoiler alert: The following article contains spoilers for Episode 4 of Moon Knight on Disney Plus.
Episode 4 of Moon Knight was a complete and total rollercoaster, from exploring the tomb of Alexander the Great to Marc Spector (Oscar Isaac) getting shot and waking up in a psychiatric hospital. And why was Steven Grant able to exist independently outside of Marc in the hospital?
Article continues below advertisement
However, the real kicker was the appearance of the mysterious hippo lady at the end of the episode. Marc and Steven (now two separate entities) were attempting to escape the psychiatric facility. They open the door at the end of the hallway, only to be greeted by an Egyptian hippo goddess who happily says, "Hi!"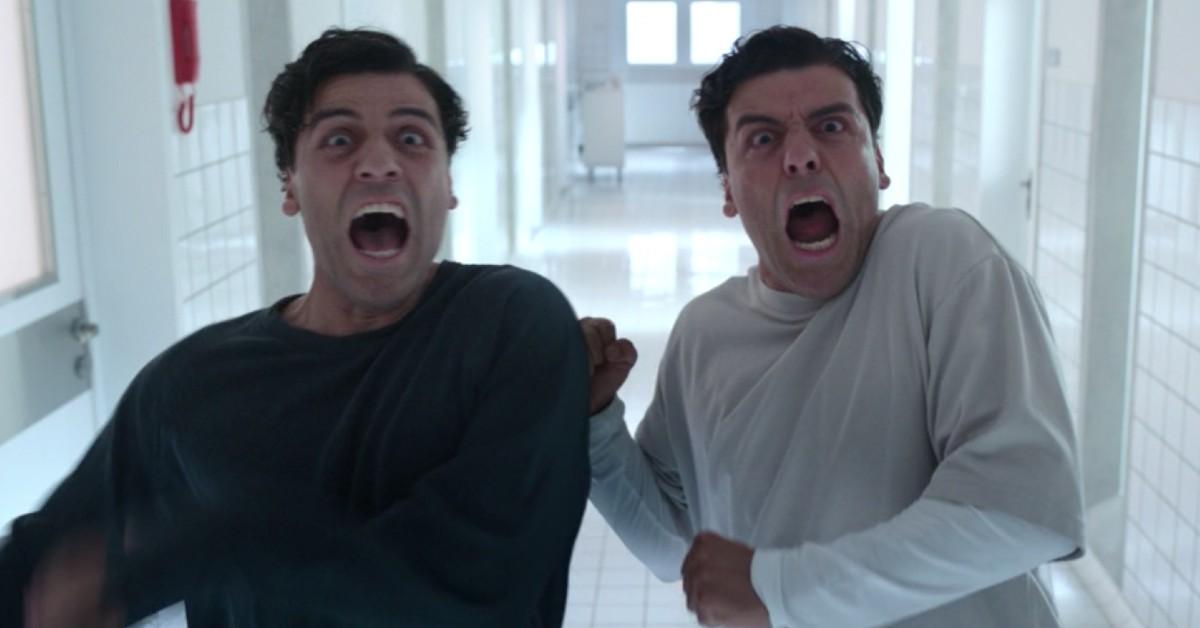 Article continues below advertisement
Who is the hippo in 'Moon Knight'?
The hippo goddess is actually the Egyptian goddess Taweret. Per IGN, Moon Knight's director Mohamed Diab confirmed that the hippo lady is in fact Taweret. "Taweret is leading the next episode. ... Taweret is very essential, very important, but [the next episode] is going to challenge whatever you think of her," he said.
Taweret was worshipped by ancient Egyptians as the goddess of fertility and child-rearing. Inverse reports, "Archaeologists discovered protective amulets bearing the goddess [Taweret] dating back to c. 3000–2686 BCE."
Article continues below advertisement
"Taweret has the power of rejuvenation," the report continues. "She can provide life by inundating the Nile or blessing the living with physical births, but she can also bring back the deceased or cleanse and purify them so that they can make their way to the afterlife."
Given that Marc/Steven was shot twice by Arthur Harrow (Ethan Hawke), could Taweret's appearance be Marc/Steven's way back to life?
Who voices the hippo?
Before we reveal whose soothing voice is behind Taweret, there's a comic book component of the psychiatric hospital that may play a part in Taweret's role moving forward. According to Comicbook, in the Moon Knight comics, the psychiatric hospital is "a psychic world where Moon Knight's various personas co-exist and interact with each other, as well as Khonshu and other mystical entities and deities."
Could Taweret heal Steven/Marc and maybe help him see what the truth really is?
Article continues below advertisement
According to ScreenRant, Taweret is voiced by actress Antonia Salib. Antonia's Moon Knight role appears to be her first major acting role, per her IMDb page, which also shows Antonia returning as Taweret in the final two episodes of Moon Knight. She also was a cast member and co-producer for the short film Chronic, a story about love and chronic illness.
Antonia had nothing but good things to say about her Moon Knight character during a red carpet interview with Variety. She said, "It felt like I was given license to create my character and everyone was on board to work together."
We can't wait to see what role Taweret plays in the final two episodes of Moon Knight. Don't miss out when they drop on Disney Plus on Wednesdays.