'Speak Now' or Forever Hold Your Peace — A Taylor Swift Song from the Vault Could Be About Kieran Culkin
Who is "When Emma Falls in Love" about? Taylor Swift has re-released 'Speak Now' on her own terms and rumors say that it's about Emma Stone.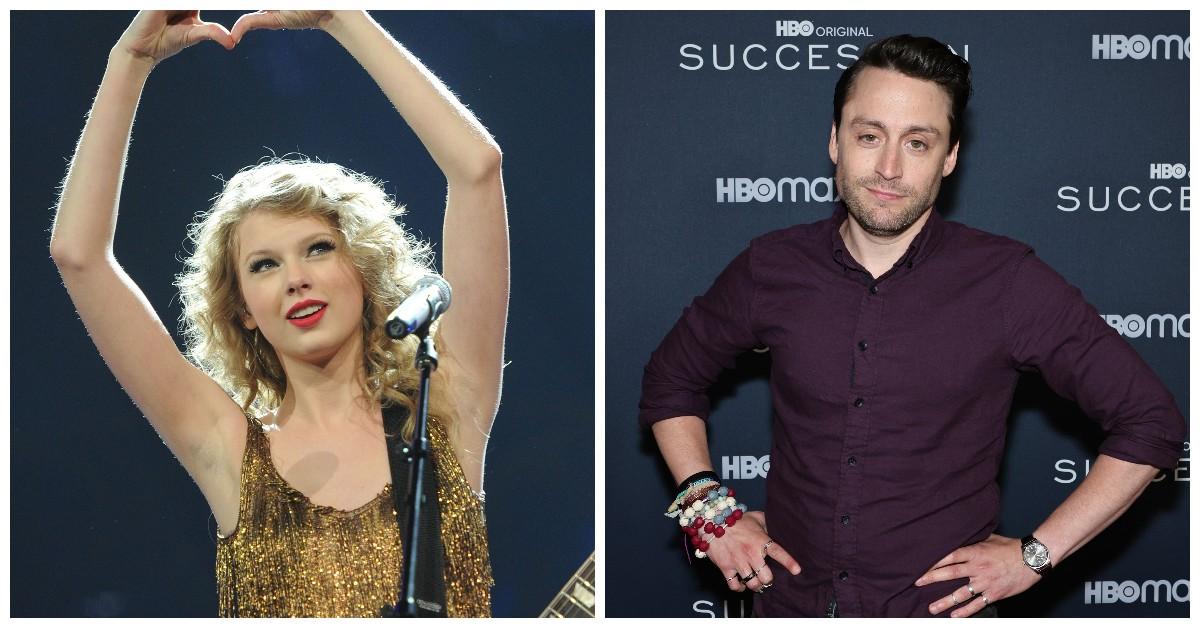 Swifties, rejoice! Taylor Swift's re-release of Speak Now was bestowed to us on July 7, 2023, and we couldn't be happier. But with every new Taylor re-release comes questions about who and what her songs were about. Speak Now was initially released in 2010, which makes it a time capsule into Taylor's heart and mind. This version also comes with SIX new songs from the vault, and the most talked about is "When Emma Falls in Love."
Article continues below advertisement
"When Emma Falls in Love" is the 18th track on Speak Now (Taylor's Version). Taylor sings about a mysterious "Emma" who falls in love with someone new, and their relationship becomes the center of Emma's world. So who is this "Emma" and who is she in a relationship with?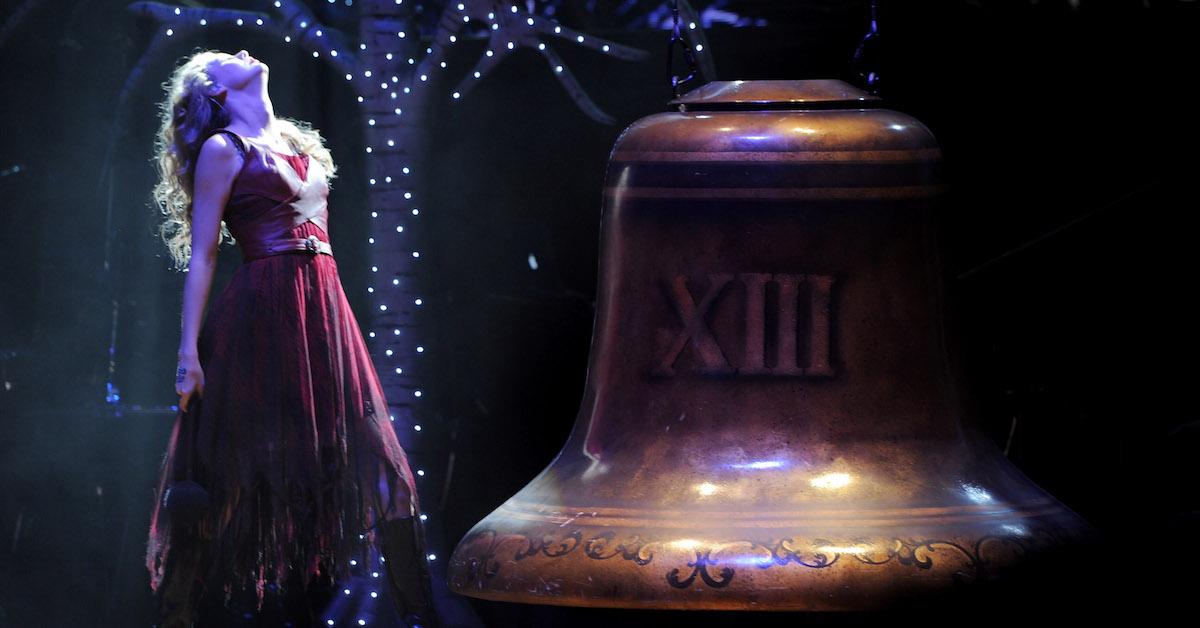 Article continues below advertisement
Before "When Emma Falls in Love" was released, Taylor Swift fans speculated it could be about Emma Stone.
Before it was even released, fans had some theories about who "When Emma Falls in Love" could be about. Knowing Taylor is a Jane Austen fan, some thought that the song could be about the titular character of Emma. For those who haven't read the novel or seen film adaptations, Emma is also the inspiration for Cher in Clueless, so we can see the parallels between Cher and a girl who's "the kind of book you can't put down."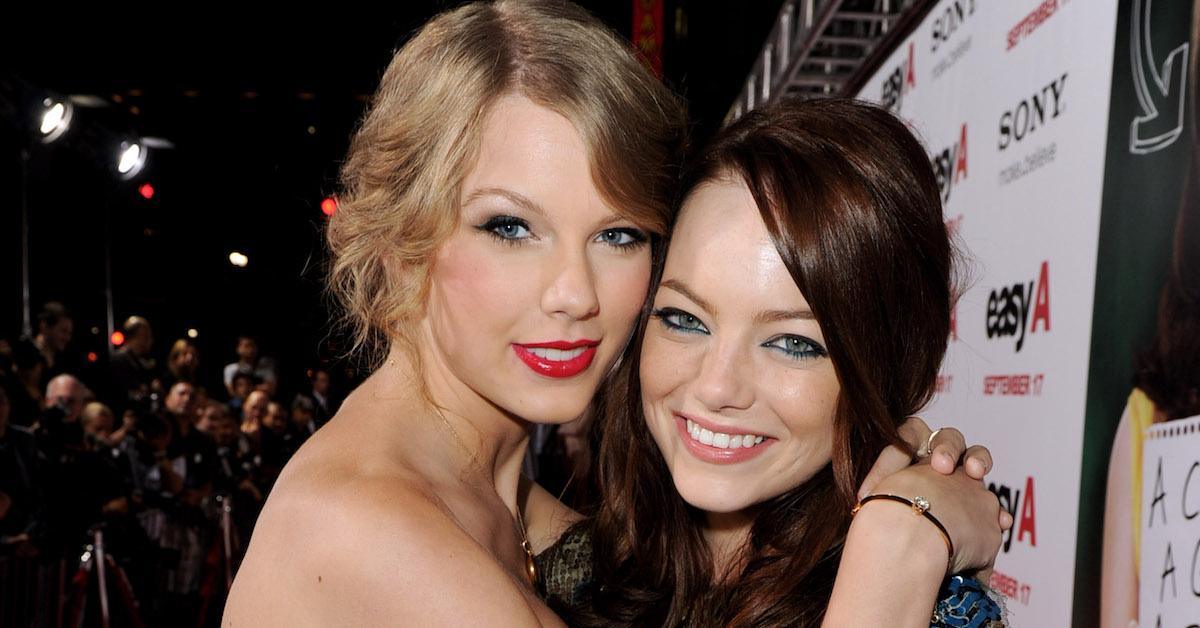 Article continues below advertisement
But fans think "When Emma Falls in Love" is more likely about Taylor Swift's longtime friend, actor Emma Stone (who's now happily married to Dave McCary, with whom she shares a daughter). Taylor and Emma were notable besties in 2010 when the song was first written, and little hints in the lyrics suggest a tie between Emma Stone and the girl in the song.
An early lyric says, "When Emma falls in love, she calls up her mom, jokes about the ways that this one could go wrong. She waits and takes her time 'cause Little Miss Sunshine always thinks it's gonna rain." Emma is known to have a close relationship with her mom and was also very popular for her rendition of "Pocket Full of Sunshine" from Easy A at the time.
Article continues below advertisement
But song lyrics are not an exact science. When it comes to Taylor, lyrics can mean multiple things. She could be talking about a fictional figment of her imagination she wishes she could be. Emma could be Taylor's alternate version of herself that she fantasizes about. Or she could be based on classic literature characters like Jane Austen's Emma and Gustave Flaubert's Emma Bovary.
Article continues below advertisement
Emma could just represent impossible-to-describe thoughts and feelings … kind of like God. Or she could be a combination of Emma Stone, the classic literary Emmas, and Taylor's imaginary Emmas. Regardless of exactly who she is, fans are taking this opportunity to once again feed into the theory that Taylor is bi and that the song is a love song about a young woman named Emma.
Article continues below advertisement
If "When Emma Falls in Love" is about Emma Stone, it's not about her relationship with Andrew Garfield.
Many fans have posted their favorite pictures and videos of Emma Stone with her ex-boyfriend, Andrew Garfield, to honor "When Emma Falls in Love." Aside from the fact that Emma is now married to someone else—which makes it a bit inappropriate for Taylor to release a song about her friend's ex-flame—Emma didn't even date the Oscar-nominated actor until 2011.
"When Emma Falls in Love" was written and released in 2010, which means it had to be about someone Emma dated before Andrew. So who was she with at the time? Our favorite boy, Kieran Culkin! Yes, Succession's little Romey once roamed into Emma's good graces. We all forgot about that until now, and honestly, we are living for the reminder.
Article continues below advertisement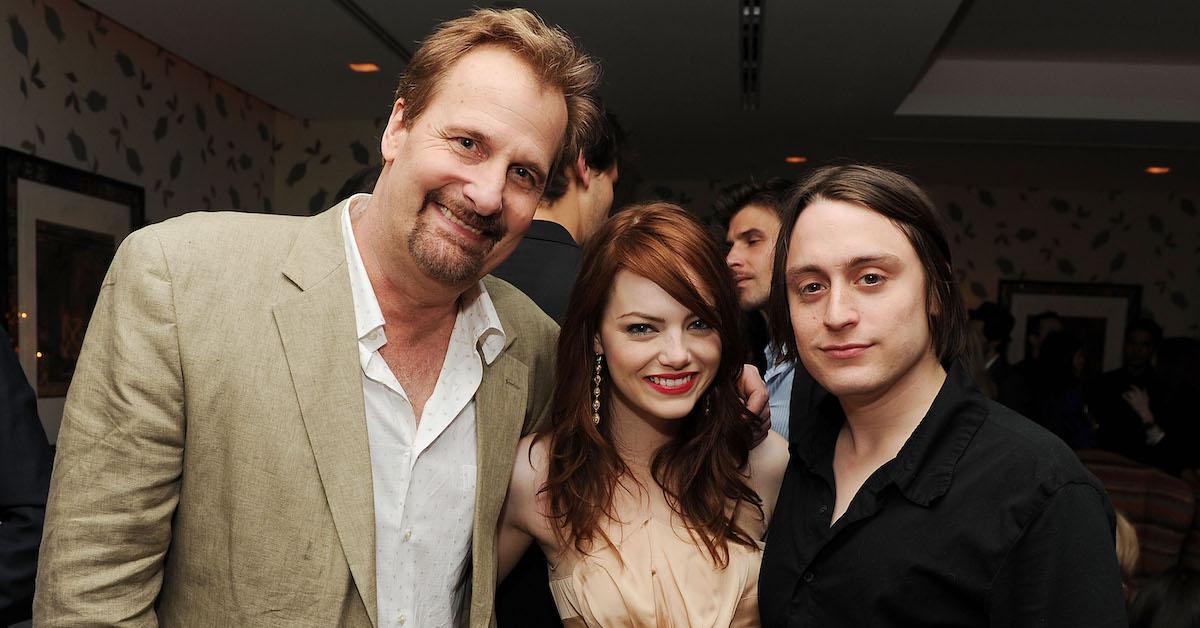 If that is the case, perhaps Taylor has a different reason she wanted to release "When Emma Falls in Love" from the vault. It's possible that she didn't include the song on Speak Now at the time because Emma and Kieran's relationship was too raw and close to home. But 13 years later, Emma and Taylor have grown into mature women with another 13 years of heartbreaks, whirlwind romances, and steadfast friendship.
Perhaps the song isn't about getting wrapped up in romances but how we can look back and see that we can always move forward, no matter how strongly we once felt about a past flame. And at the end of the day, our friends are still there to love and honor us through it all.