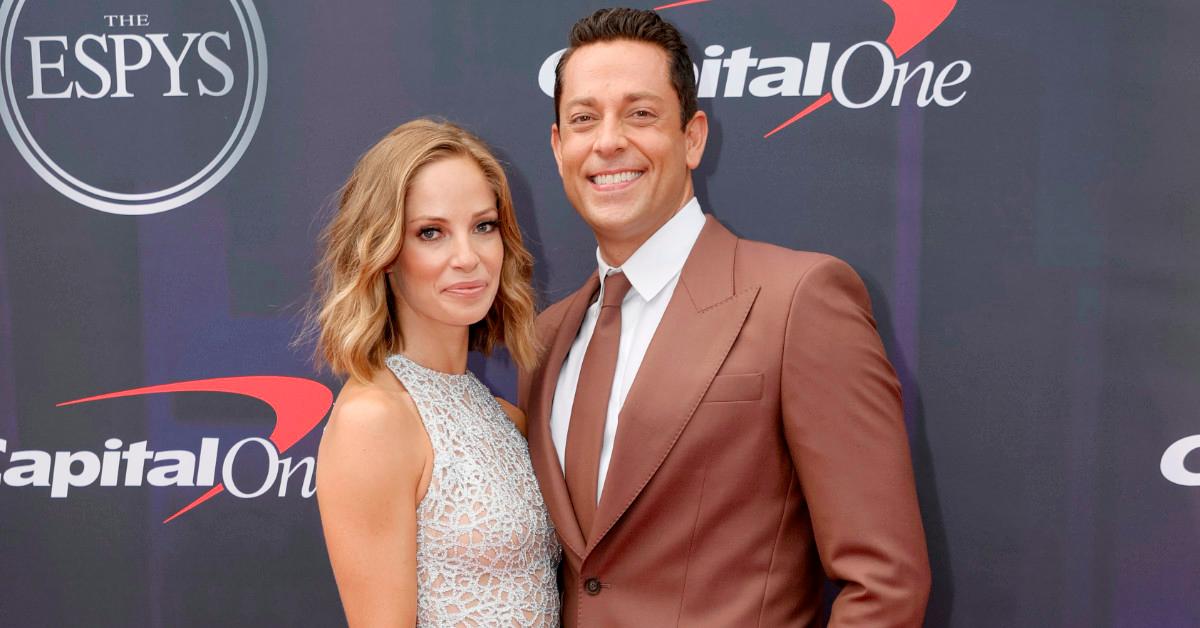 Zachary Levi and Rumored Girlfriend Caroline Tyler Light Up ESPYs Red Carpet
People who watched the 2021 ESPYs on Saturday, July 10, were no doubt asking who Zachary Levi is dating, after the Shazam actor hit the red carpet with a blond woman on his arm.
Article continues below advertisement
The lucky lady is Caroline Tyler, as Us Weekly reports, but details about her are scarce, especially because her Instagram is set to private. Here's what we know…
Caroline Tyler is Zachary Levi's rumored girlfriend in 2021.
Zachary and Caroline also filmed a video for his Instagram Stories earlier on Saturday, speaking in British accents and using a filter that exaggerated their facial features.
"We're taking a stroll here in NYC, taking in the lovely weather," Zachary said in the clip. "And you know, we're going to find a drink. Hair of the dog. That's what they say. Someone says that anyway."
Article continues below advertisement
Zachary was previously married to 'FBI' actor Missy Peregrym.
The Chuck alum's love life previously made headlines in 2014, when he tied the knot with Missy Peregrym, an actor you might recognize from her starring roles in the movie Stick It and the TV series Rookie Blue and FBI.
The former couple married in Maui, Hawaii, and shared the news of their nuptials on Twitter with a photo of themselves in matching hoodies reading "Mr." and "Mrs," according to People.
Article continues below advertisement
Nine months later, however, Missy filed divorce papers to the Superior Court of California, with her paperwork citing irreconcilable differences as the reason for their split, the magazine reported.
Weeks before the divorce filing, Zachary discussed the challenges of marriage while attending a charity event in Beverly Hills, Calif. "Nobody can prepare you for marriage. Marriage is a whole other animal!" he told reporters at the time, per People. "With dating you can be 'Hey, it's not working out,' and you're out. But marriage, you make a commitment. The easy outs you don't have anymore. You're responsible for another person's life, as they are yours."
Article continues below advertisement
He was working on himself in 2019 as he waited for "that right woman."
Zachary gave an update on his personal life in 2019, telling Access Live that he was single and ready to mingle… while doing some self-improvement.
"You know, honestly, I've been in this … very good, healthy moment of just, I don't know, being with me, loving myself, working on myself, getting stronger and healthier and waiting for that right woman to enter my life," he said. "I don't know where she is, but I'm trusting that that's all going to time out the way it's supposed to."
The Tangled star also revealed he had experience with dating apps. "I don't know, I mean we live in a very different world now. I don't know how much we should be embracing or how much we should be resisting as far as where technology blends into our lives," he mused. "But there is something, I think, quite democratic about being on the right app for you or whatever your particular life is."