Levi First Appeared in a Recent Episode of 'La Brea' — Who Plays the Heartthrob?
Who plays Levi in 'La Brea'? NBC's newest drama captures the strange adventures of the Harris family, who are split apart by a catastrophe.
The inaugural season of La Brea kicked off on NBC on Sept. 28, 2021, instantly garnering popularity among viewers looking for a Lost-esque sci-fi drama chronicling the trials and tribulations of a group of people seemingly stuck in an alternate timeline (circa 10,000 BC.).
Article continues below advertisement
At the focal point of the show is the Harris family, once torn apart by parents Gavin and Eve's separation and now divided by (un)natural forces far beyond their grasp. So, who plays Levi in La Brea?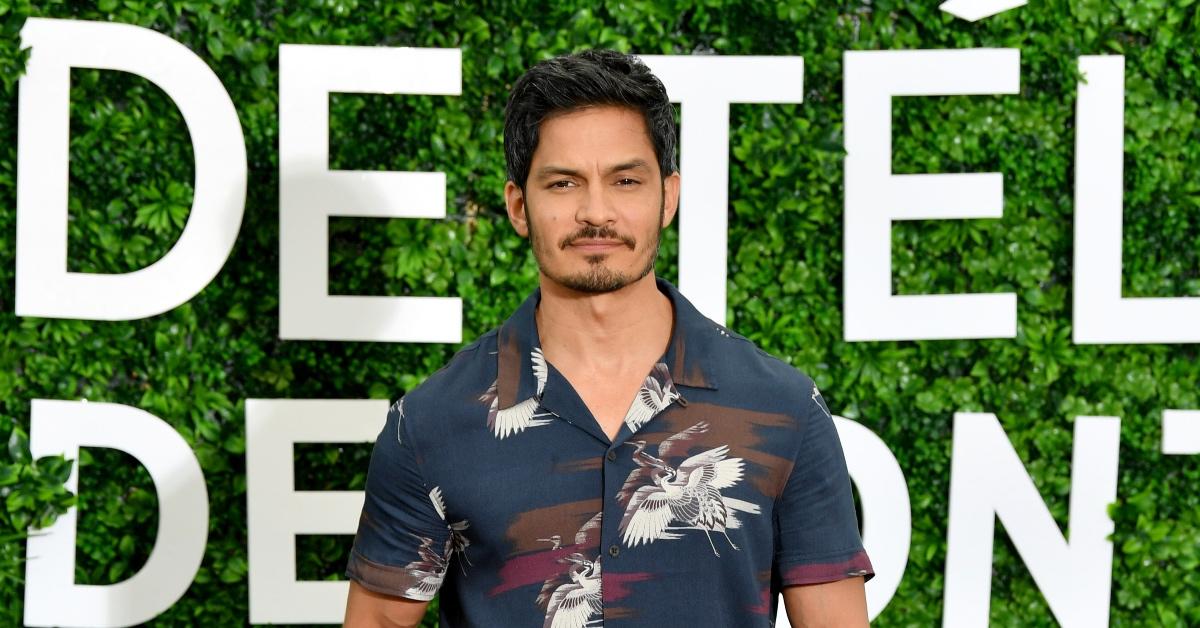 Article continues below advertisement
Who plays Levi in 'La Brea'?
Levi (aka "Uncle Levi") made his first appearance in Season 1, Episode 3 of La Brea.
The ghost of good times past, Levi arrives on the scene as a side character able to shed light on a more-or-less closed chapter in the Harris family's history. He makes an entrance after a failed attempt to fly past the gaping hole in the middle of the La Brea neighborhood of Los Angeles leaves him with no choice but to whip out his parachute. Cue: impromptu time-traveling.
As viewers learn, Levi (aka "Uncle Levi") is a Harris family friend of sorts — someone who has been there for them through good and bad. Unfortunately, he also had an affair with Eve, which may or may not have led to her and Gavin's latest troubles.
Article continues below advertisement
The fling might be one of the reasons why Eve is feeling guilty for the accident that cost her daughter Izzy's (Zyra Gorecki) leg. According to TVLine, she was spending time with Levi at the time of the tragedy — which might further fuel her tendency to accuse herself of betraying her own daughter.
In a Season 1 episode, Levi attempts to fix the plane. Soon enough, new tensions emerge in the group. Eve, unfortunately, struggles to play her cards wisely — and an ill-advised decision leaves her at risk of getting ostracized.
Actor Nicholas Gonzalez plays Levi's character.
Article continues below advertisement
Before joining the cast of 'La Brea,' Nicholas appeared in shows like 'The Good Doctor.'
Born on Jan. 3, 1976, in San Antonio, Tex., Nicholas attended the prestigious Central Catholic High School before pursuing a Bachelor's degree in English at Stanford University. He also spent two semesters at Oxford University.
Nicholas landed one of his first roles in a 1998 episode of Dharma & Greg. The gig paved the way for bigger opportunities. Just a year later, he was appearing in a recurring role on Undressed.
Article continues below advertisement
Most viewers will recognize Nicholas from shows like The O.C., where he played D.J., or Mental, in which he portrayed Dr. Arthur Suarez. Over the years, he had the chance to try his hands at plenty of different genres, starring in contemporary telenovelas like Jane the Virgin, much-hyped sci-fi series like The Flash, and legal thriller television series like How to Get Away With Murder. And, of course, Nicholas used to play Dr. Neil Melendez in The Good Doctor.
Article continues below advertisement
A family man, Nicholas shares a 4-year-old daughter, Ever Lee Wilde, with his wife and The Good Doctor co-star, Kelsey Crane. Kelsey is currently expecting their second baby. Nicholas often takes to Instagram to share snapshots of his everyday life and promote new work projects like La Brea.
Catch new episodes of La Brea every Tuesday at 9 p.m. EST on NBC.