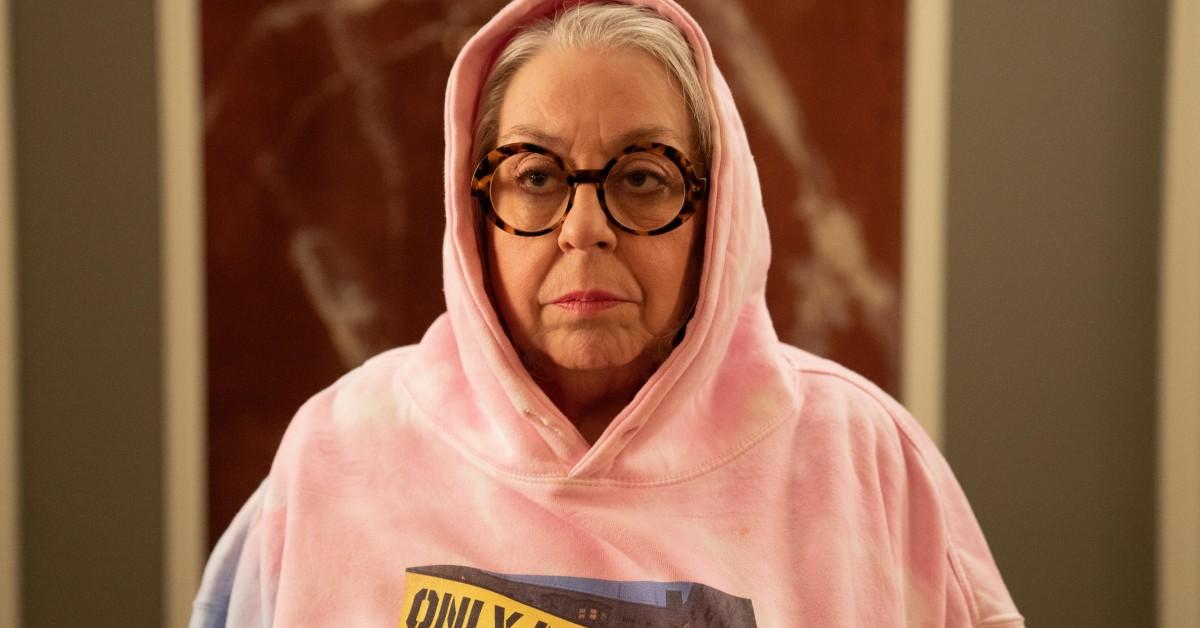 The 'Only Murders in the Building' Season 2 Killer Murdered Bunny for Self-Serving Reasons
Spoiler alert: The following article contains spoilers for the Only Murders in the Building Season 2 finale on Hulu.
Bunny Folger (Jayne Houdyshell) stumbled into Mabel's (Selena Gomez) apartment in the dramatic Only Murders in the Building Season 1 finale, dying from multiple stab wounds. The question of Bunny's killer plagued Mabel, Charles (Steve Martin), and Oliver (Martin Short) throughout the entirety of Season 2. Naturally, it was the woman they least suspected.
Why did Becky Butler kill Bunny?
Article continues below advertisement
Becky (Adina Verson) played everyone like a fiddle. Not only did she manage to convince her boss Cinda Canning (Tina Fey) that her name was actually Poppy, but she also faked her own death.
In addition to that, Becky nearly tricked Mabel into thinking that Cinda was Bunny's cold-hearted killer. But why? What was Becky's true motive?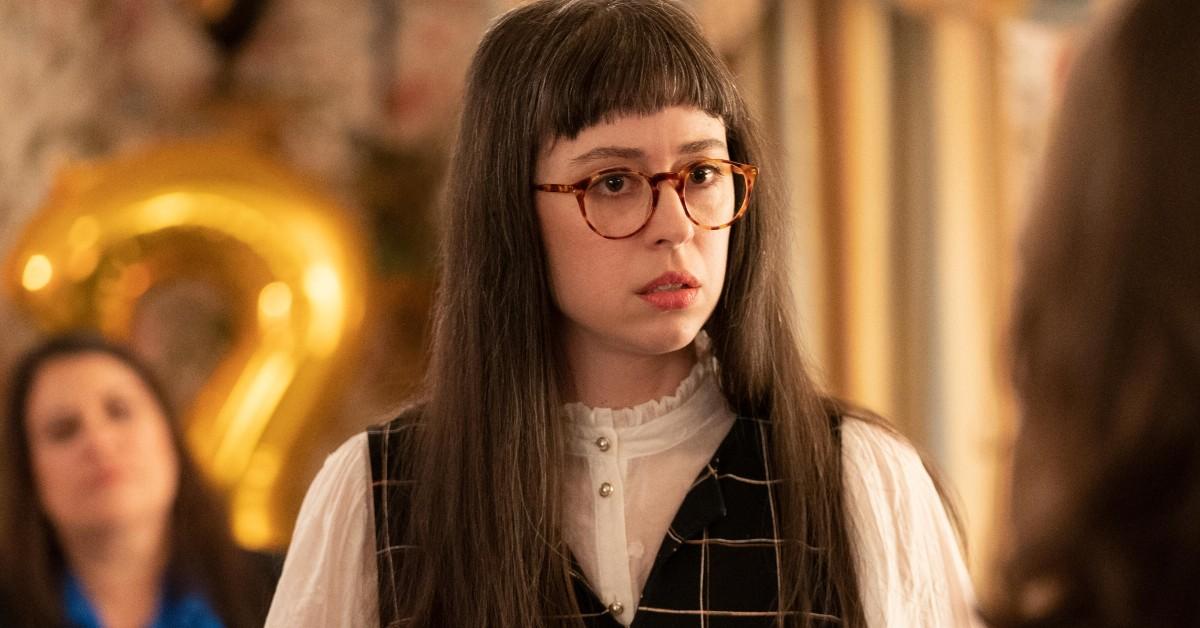 Article continues below advertisement
Why did Becky Butler kill Bunny Folger in 'Only Murders in the Building'?
Becky literally killed Bunny Folger for podcast clout. And money. But mostly clout. She was frustrated that Cinda didn't bite at her podcast idea about Rose Cooper (Shirley MacLaine). Not only that, but Becky wanted the Rose Cooper painting that Bunny owned, knowing how much it was worth.
When Becky knew she was cornered, her fake accent started to slip back into her real southern drawl. She simply said, "I just wanted to make a good podcast."
It turns out that Detective Kreps (Michael Rapaport) actually fell for Becky, not Cinda. Bonnie and Clyde, or rather, Kreps and Becky mutually agreed that Becky deserved the Rose Cooper painting.
Kreps argued that Bunny was old and grumpy, basically insinuating that nobody would care if she died. Once Becky took Bunny's painting, they'd have enough money to move into a better apartment.
Article continues below advertisement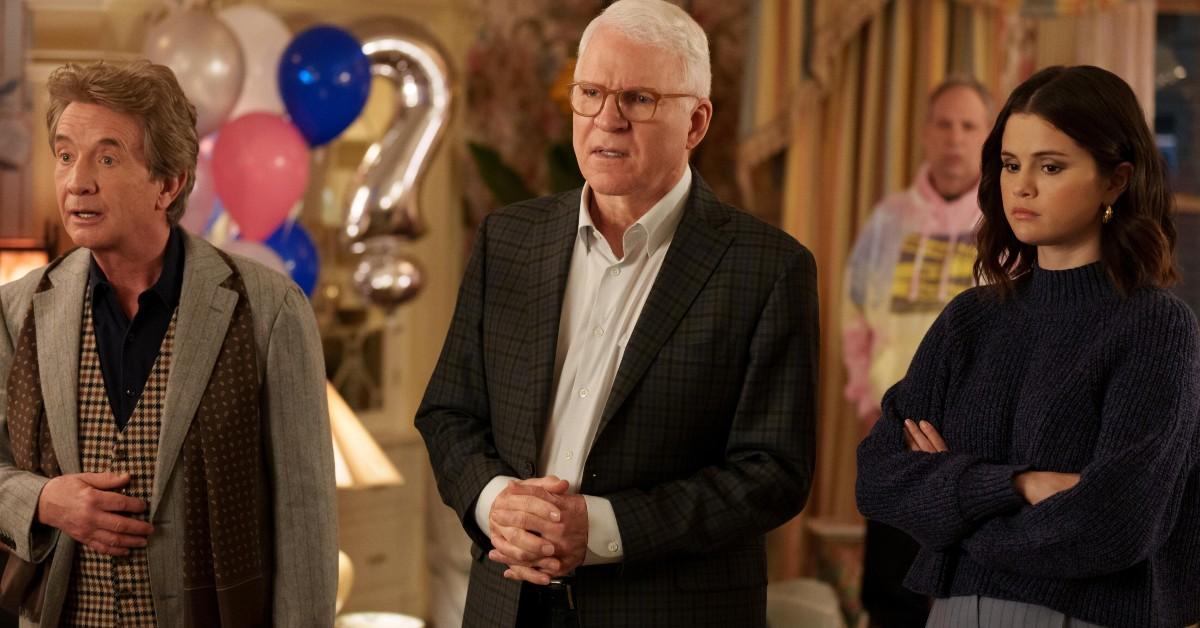 So how did Mabel, Charles, and Oliver catch the real killer? Mabel finally realized what Bunny was actually saying before she died. It wasn't, "fourteen, Savage," but rather, "fourteen, sandwich." The number fourteen sandwich was Becky's order at the Pickle Diner.
Detective Williams (Da'Vine Joy Randolph) confirmed that DNA found on the murder weapon belonged to "some dead girl in Oklahoma." Mabel put two and two together. Becky's dramatic New York story was falling apart at the seams.
Article continues below advertisement
Becky sealed her own fate with a liverwurst and marmalade sandwich. She showed no remorse for killing Bunny, and was led away with her corrupt, wannabe Bonnie and Clyde cop lover in handcuffs. Ironically, Becky did deliver on good podcast content — for Cinda and Mabel, Charles, and Oliver.
So it's alls well that ends well for our crime-solving faves — until Broadway star Ben Glenroy (Paul Rudd) drops dead onstage during a live performance, one year after they solved the Bunny murder case. Who killed Ben? Why did Charles warn Ben to. "stay away from her," before the curtain rose? Who is her?
We'll just have to wait and see when Only Murders in the Building returns for a third season. In the interim, you can stream all ten episodes of Season 2 now!