Why Did Donald Trump Use a Bail Bondsman? Internet Explodes Over Odd Move
Supporters and critics alike are scratching their heads after Donald Trump used a bail bondsman following his Georgia arrest. Here's what we know.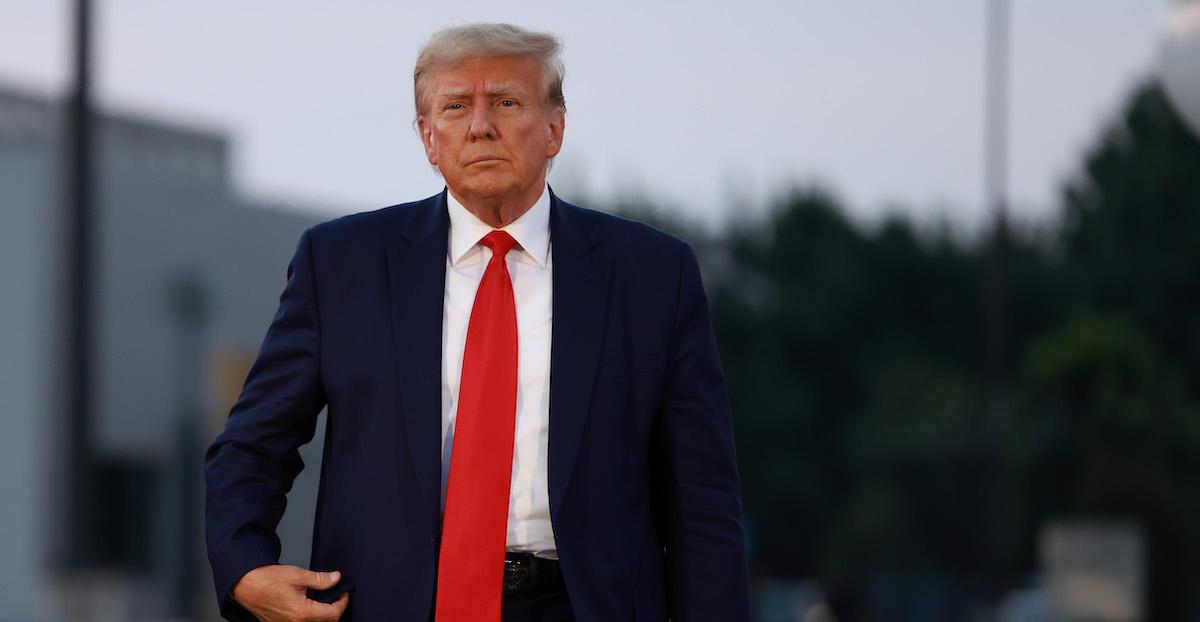 The world was collectively stumped when former president Donald Trump used a bail bondsman to secure his $200,000 bail, which was set upon his voluntary surrender in a Fulton County court in Atlanta, Ga. on Thursday, Aug. 24, 2023.
Article continues below advertisement
The 45th POTUS had been indicted on charges related to his alleged election tampering in 2020. Although this wasn't his first indictment, it was the first occasion in which Trump was required to pay bail.
Although he personally put up the standard 10 percent of the bail, $20,000, Trump called upon a bail bondsman to cover the rest. And the question everyone now has is: Wait, isn't he a billionaire?
If he's a billionaire, why did Donald Trump use a bail bondsman?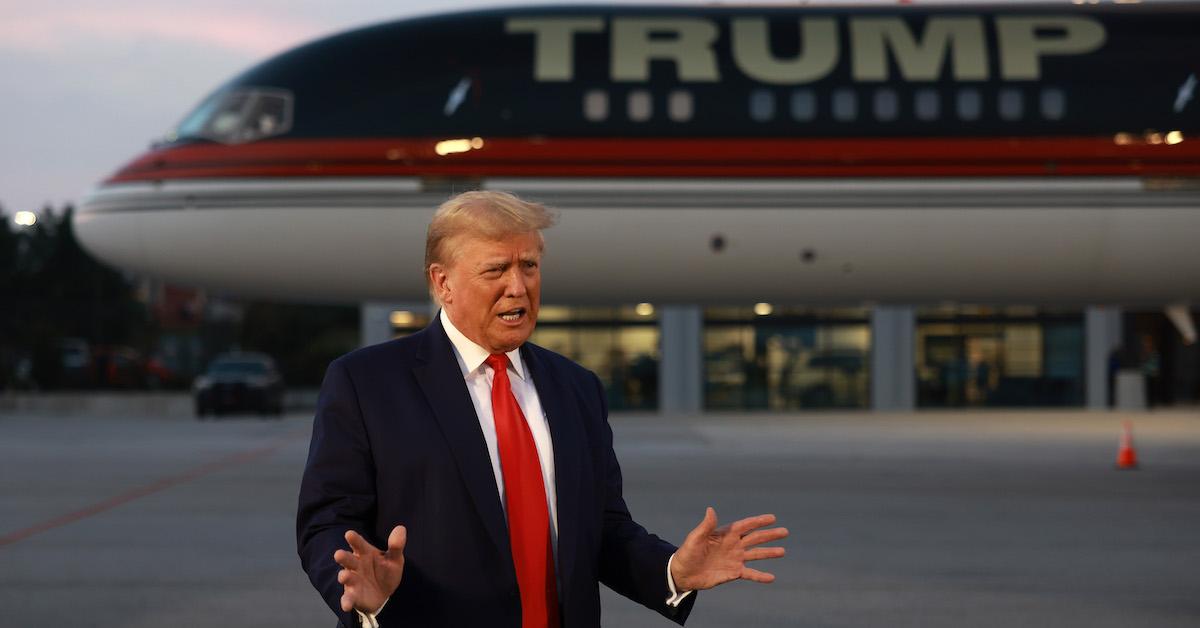 Riddle us this: Donald Trump flies into Atlanta on a private plane and then uses a bail bondsman to secure his $200,000 bail.
It was reported that Charles Shaw of Foster Bail Bonds was who Trump employed in this particular case.
Article continues below advertisement
New York Times reporter Shaila Dewan wrote, "Shaw is something of a bondsman to the stars in Atlanta, having covered the bonds of several rappers [and] politicians."
This may be the case, but why would one of the richest people in America not just pay the $200,000 directly?
While we don't know for sure what the reasons are (could Trump be avoiding accusations and potential future charges of improperly handling funds of supporters or political action committees?), social media sure has its mind made up on the matter.
Article continues below advertisement
Indeed, the consensus is that Trump's supposed billionaire status isn't what it seems if he used a bail bondsman. To be fair, since Trump has made absolutely no secret that he feels he is innocent of the charges against him, another theory is that he doesn't want to put up his own money — or that he knows he's guilty, and this is why he doesn't want to pay.
Article continues below advertisement
What is Donald Trump's net worth if he used a bail bondsman?
According to most recent estimates, well, Trump is a billionaire.
As Forbes reported in April 2023, he was worth a whopping $2.5 billion all things considered, from his real estate holdings and investments, to his social media brand.
Given Trump's massive net worth, people are speculating that the fact that he used a bail bondsman has more to do with being "cheap" than not being able to afford the $180,000 balance of his bail.
But it's not without merit that the perpetual presidential candidate likely has skyrocketing legal fees, and as Newsweek reports, this could be putting a substantial strain on his bottom line.
Article continues below advertisement
At the time of writing, Trump had seemingly not addressed the bail aspect of his arrest, but was rapidly taking to Truth Social to deny any wrongdoing and to advance his candidacy for president in the upcoming election.
In fact, per Fox News, his campaign is even selling merchandise with his mug shot on it, with slogans such as "Never Surrender."