Is Lin-Manuel Miranda the "Villain in Our History"? The Hate Towards Him Runs Deep
People started hating on Lin-Manuel Miranda in recent years, and naturally, those who love him are clamoring to know why anyone would hate the celeb.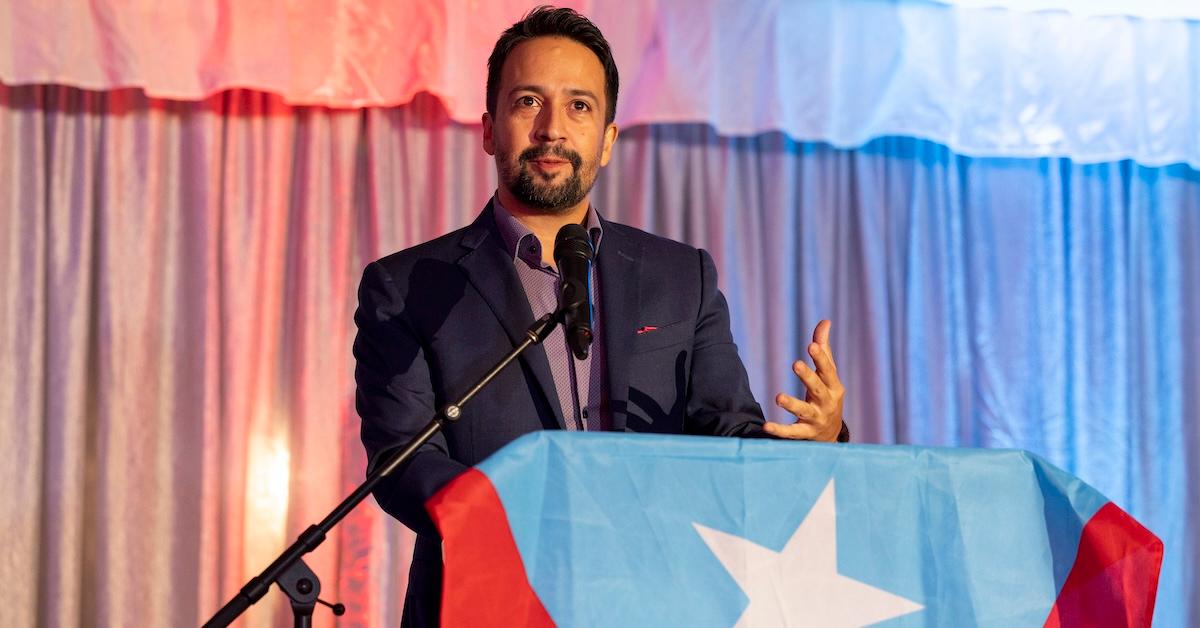 The Gist:
Lin-Manuel Miranda, once widely adored for his groundbreaking work in "Hamilton," has faced recent criticism.
Some dislike him for being perceived as "cringe," with Gen Z viewing his persona as insincere and his attempts to stay "cool" as forced.
Deeper criticism stems from accusations of being a capitalist hypocrite, commercializing his art and not fully addressing slavery and diversity issues in "Hamilton," despite claiming progressivism.
Article continues below advertisement
Certain celebrities ebb and flow in the public eye — so many tweens hated Miley Cyrus when she was Hannah Montana, but when she leaned into her rebellion, she became an icon. On the flip side, everyone in the world seemed to be obsessed with composer, lyricist, rapper, actor, and all-around star Lin-Manuel Miranda. But that opinion changed in recent years.
Lin-Manuel rose quickly to fame thanks to Hamilton, which blew the minds of the Broadway community who had rarely seen hip-hop on Broadway. And when they had seen it, they never thought they'd be able to relate to it and enjoy it. People who hated Broadway loved Lin-Manuel; people who loved Broadway loved Lin-Manuel, and he became a cultural icon. So why do people seem to hate him now?
Article continues below advertisement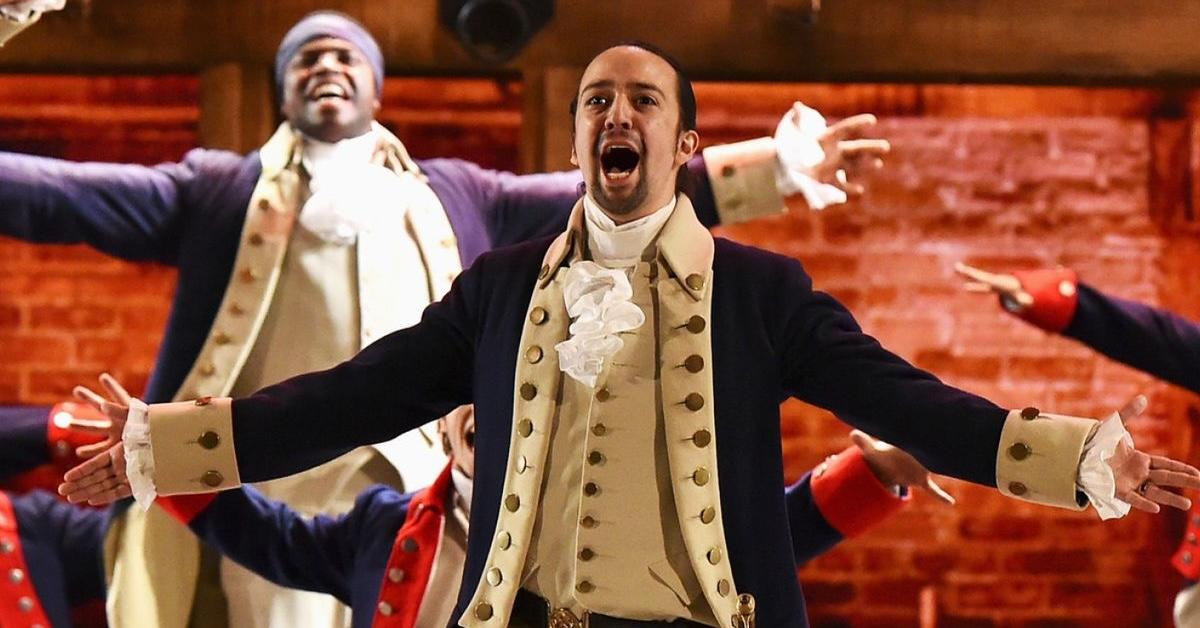 Some people hate Lin-Manuel Miranda simply because he is "cringe."
Yes, Lin-Manuel is an extremely talented freestyle rapper. And yes, he was able to tap into a cultural revolution by bringing hip-hop into a genre that tends to cater to the rich and white. But first and foremost, Lin-Manuel is a theater kid. We love theater kids! But for those who haven't seen Hulu's Theater Camp in all its accuracy, theater kids are a very special breed.
Article continues below advertisement
We don't hate attention, we love to go over the top, we tend to be "try hards," sometimes we take ourselves a little too seriously, and we'll never shy away from some jazz hands. There's a reason that theater kids aren't typically the popular kids in high school (despite what Glee may have depicted).
Article continues below advertisement
While millennials and the Hamilton fanbase may have bought into Lin-Manuel's persona — he was a theater kid and he liked hip-hop! — Gen Z can see right through his cringe lip-biting selfies. And now, it seems like Lin-Manuel will do anything to earn his EGOT as he continues composing music for films that don't fit into his "cool" persona.
On a deeper level, some people hate Lin-Manuel Miranda because they seem him as a capitalist "hypocrite."
Of course, the hate towards Lin-Manuel runs deeper than making fun of his "cringe." Most millennials were taught that in order to change the system, we have to be part of it. But Gen Z is an entirely different beast. The TikTok generation gets famous through social media shortcuts, proving to themselves that systems are meant to be dismantled.
Article continues below advertisement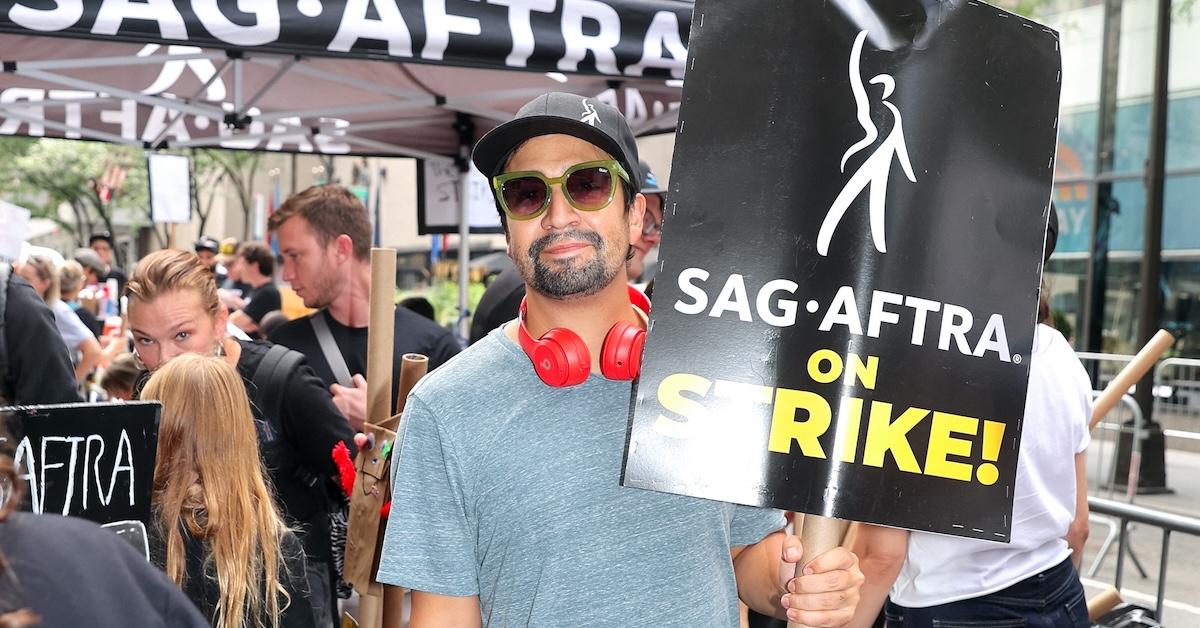 When Disney Plus bought the rights to stream Hamilton on its platform during the COVID-19 pandemic, some people criticized Lin-Manuel for commercializing his art. While others argued that the deal made Hamilton accessible to more audiences, it could be said that this was a grab to capitalize on the show's success and make it more mainstream.
Article continues below advertisement
But it's not just Lin-Manuel's buy-in to capitalism that people hate. He may have introduced diversity in a new way to Broadway by reclaiming the stories of traditionally white men, but he's still telling Hamilton's story through a white male perspective. Hamilton doesn't address the fact that most of its heroes were slave owners, and the women in the show exist as plot devices for Hamilton's journey.
Article continues below advertisement
It's worth noting that Lin-Manuel has discussed how he tried to fit slavery into Hamilton, but he had to cut it due to time constraints. Even still, many people see Lin-Manuel as a hypocrite because he touts his progressivism and diversity while buying into capitalism and, at the end of the day, not being progressive enough.
But this is the dilemma almost every celebrity faces — every figure will be hated and loved by someone. Because of how fast Lin-Manuel got famous and how immediately beloved he was, coupled with his ability to supercede an entire genre that so many people already hate, it's no surprise that he's gotten some flack in recent years. But if he decides to write a new musical, we definitely wouldn't complain.