Why Does Hermione Obliviate Her Parents in 'Harry Potter and the Deathly Hallows'? What to Know
In 'Harry Potter and the Deathly Hallows — Part 1,' Hermione casts the Obliviate spell on her parents. Why does she do that? Let's find out.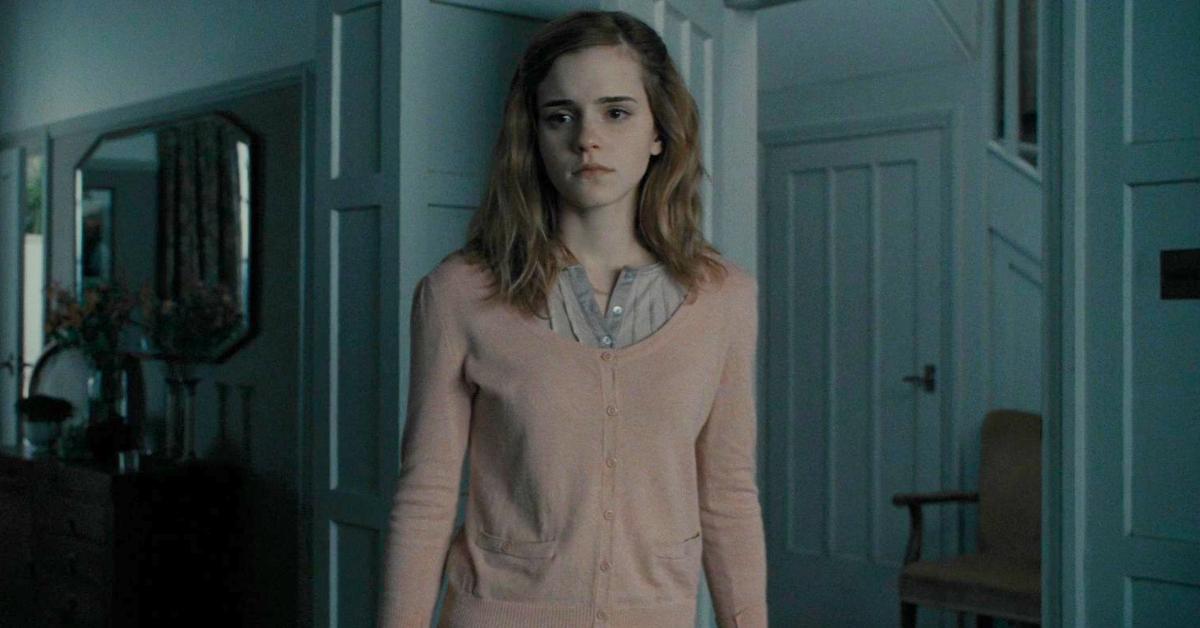 To this day, fans of the Harry Potter franchise believe that leaving home to hunt and destroy Horcruxes was the hardest for our favorite courageous witch, Hermione Granger (Emma Watson). Her best friends, Harry (Daniel Radcliffe) and Ron (Rupert Grint), came from families that understood everything going on in the wizarding world; meanwhile, Hermione's parents were muggle dentists who hadn't a clue about magic.
Article continues below advertisement
With that said, Hermione had to do something extremely difficult before leaving home — she had to Obliviate her parents. Wait, why does she do that? Is it to protect her parents? Keep reading to find out.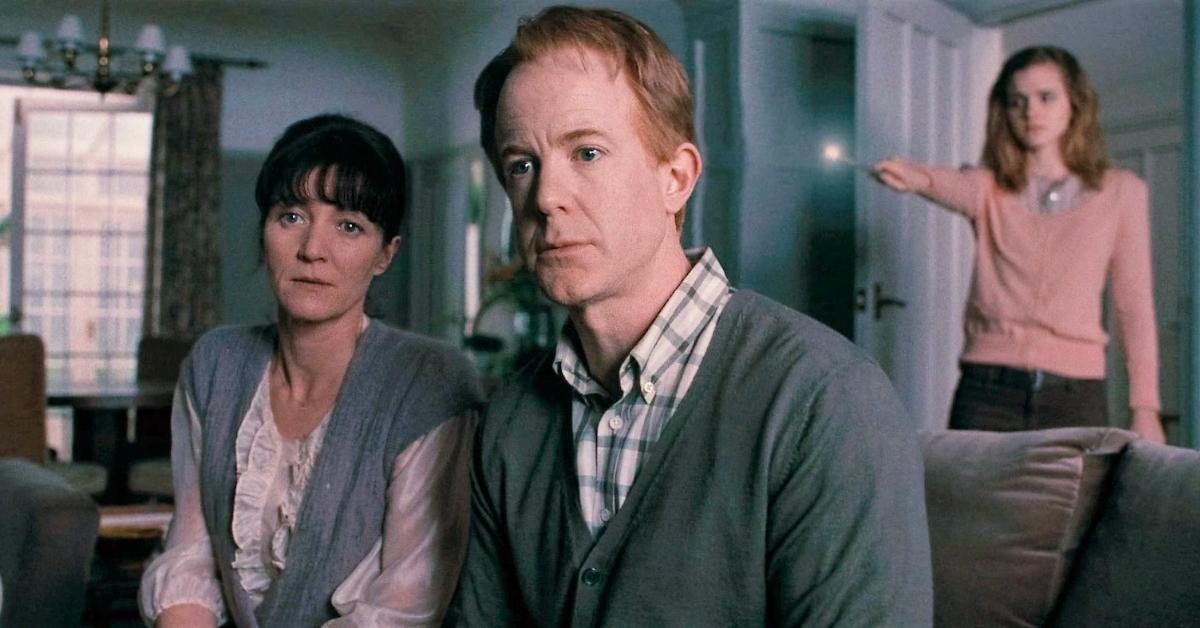 Article continues below advertisement
Why does Hermione Obliviate her parents?
By the end of the Harry Potter franchise, no one is safe — not even the muggles.
The second wizarding war with Voldemort (Ralph Fiennes) had just begun, and Hermione knew the dark lord would stop at nothing to kill one of her best friends, aka the boy who lived. Hermione also knew that anyone she was associated with, especially her parents, would be in grave danger because of her friendship with Harry.
As a result, Hermione chose to erase herself from her parents' minds by casting the Obliviate spell. She wanted to keep her parents safe and ensure Voldemort never found out about them. The talented witch did, however, promise to find them and reverse the spell when the war was over.
Article continues below advertisement
So, we're all in agreement that it's one of the saddest — if not the saddest — sequences in the franchise, right? Hermione loved her parents, but let's be honest — she did the right thing. Hermione's parents most definitely would've gone looking for her, so by casting the spell, she prevented them from exposing the wizarding world to muggles. Plus, Hermione ensured Voldemort and the Death Eaters couldn't torture any information about her out of them.
Article continues below advertisement
One person on Quora also noted that by Oblivating her parents, Hermione spared them the "pain and suffering of losing a child."
"Hermione knows she is going to war — a war she, in all likelihood, is not going to come back from. But she knows she has no choice — she can't abandon Harry, and she can't abandon the magical world," the fan added. "So rather than let her parents talk her out of it, and rather than let them face the possibility of her dying in that war, she gives them the most merciful option — to forget they ever had a child."
So, does Hermione ever reverse the Obliviate spell?
Sadly, the film series never reveals if Hermione manages to reverse the Obliviate spell on her parents.
However, author J.K. Rowling confirmed in a web chat that she found her parents, reversed the spell, and "brought them home straightaway." In the book series, it's disclosed Hermione did, in fact, find her parents and undo the magic, letting the three of them live happily ever after (with Ron, Rose, and Hugo as well!)