Nick Cannon Has Some Strong Swimmers! He Has Yet Another Baby on the Way With Model Brittany Bell
Why does Nick Canon have so many kids? This million-dollar question has a simple answer in the eyes of the entertainment mogul. Let's find out.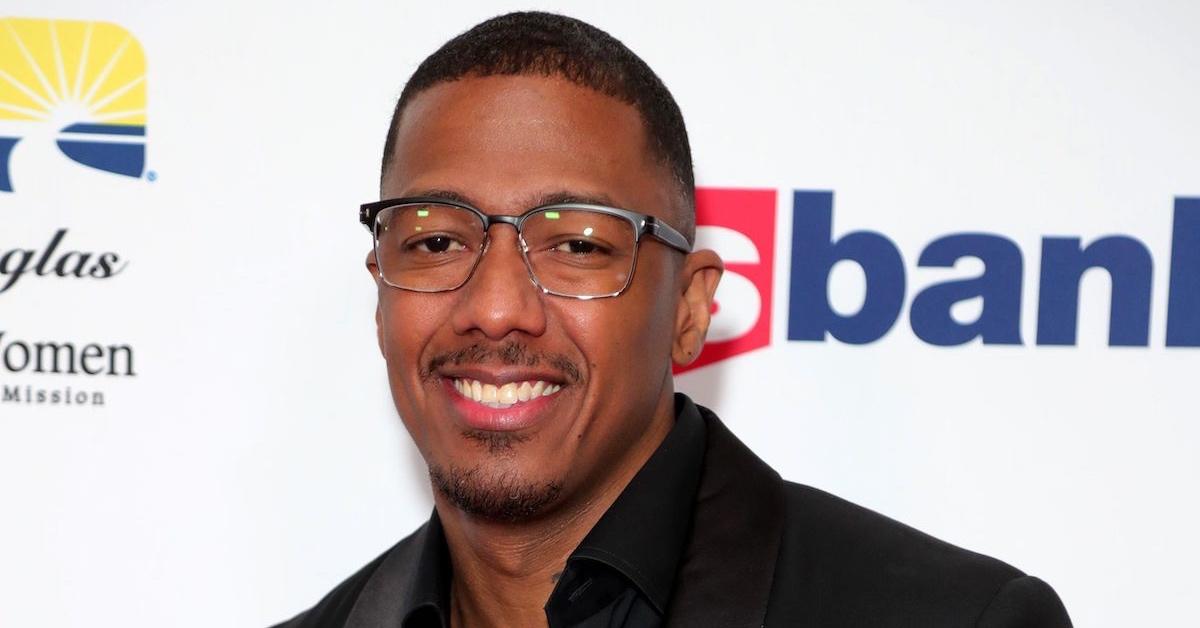 The name Nick Cannon has become synonymous with baby-making. While the 41-year-old entertainment guru is famous for a list of talents that range from hosting to television production, social media mostly knows the star for his efforts in the bedroom.
Article continues below advertisement
If you've been busy keeping count of Nick's mission to spread his genes amongst beautiful women, we've got you covered. Nick has fathered 10 kids: 11-year-old twins, Moroccan and Monroe, 5-year-old Golden, 1-year-old Powerful Queen, 1-year-old twins, Zion Mixolydian and Zillion Heir, Legendary Love, and two babies on the way — one with DJ Abby De La Rosa and one with model Brittany Bell. Nick and Alyssa Scott lost baby Zen in December 2021.
So, why does Nick Cannon keep having kids? Luckily, the mogul has given folks an explanation.
Article continues below advertisement
Nick Cannon once credited "the beauty of fatherhood" for his desire to create babies.
Many would agree that being able to financially provide for a child isn't everything. Children also need love, support, and parents who are mentally, physically, and emotionally available to raise them, so a celebrity with Nick Cannon's status deciding to spread his seed so widely hasn't boded well with social media.
In fact, social media users have been yearning for answers as to why Nick seems determined to create his own army of children. For his part, the mogul has shared that he would like to have between 10 to 12 kids. Why? "The beauty of fatherhood, man," he revealed in an Aug. 9, 2021, interview with The Breakfast Club.
Article continues below advertisement
"When you really talk about the essence of living ... as a father, too. I've learned so much just from my children, and it's so amazing," Nick told hosts Charlamagne Tha God and DJ Envy. "I really just love being around my kids and just that youthful energy. Like, you get to relive every time."
Article continues below advertisement
"The best peace that I find is the time that I spend with my kids, and the energy, and to get as much of that as possible," Nick continued. "To pass on all that I've lived into something else. That's why I do it, man."
Article continues below advertisement
When are Nick's babies with Abby De La Rosa and Brittany Bell due?
Nick Cannon may very well earn a spot in the Guinness Book of World Records for having so many children. Since it has already been established that he and Abby De La Rosa are expecting their third child together, and he and Brittany Bell are, too, expecting their third child, Nick now has a count of children. This means that Nick has now surpassed rappers Future and NBA YoungBoy, who have seven children a piece.
Article continues below advertisement
In a June 7, 2022 Lip Service podcast interview with Angela Yee, Gigi Maguire, and Stephanie Santiago, Nick shared that "the stork is on the way, yes."
Gigi later joked about a possible due date for Nick's bun in the oven. "So October 2022, around the holidays, we can expect some packages being dropped by the stork, huh?" Gigi asked Nick.
"Y'all are pretty good at math," Nick laughed and told the hosts.
And while there's seemingly no due date announced for his baby with Brittany Bell, he shared an Instagram post with the news.
"Time Stopped and This Happened…@missbbell #Sunshine #SonRISE," Nick wrote in an Instagram post alongside footage of him and Brittany at a stunning maternity photoshoot. We will say, she's not boasting a mere baby bump, it's a baby mountain. That baby (perhaps a boy named Rise?) is coming sooner rather than later.