Why is Netflix's 'Jurassic World: Camp Cretaceous' Ending'? The Park Is Officially Closing Its Doors
Netflix's animated series 'Jurassic World: Camp Cretaceous' is a beloved addition to the 'Jurassic Park' universe. So, why is it ending after five seasons?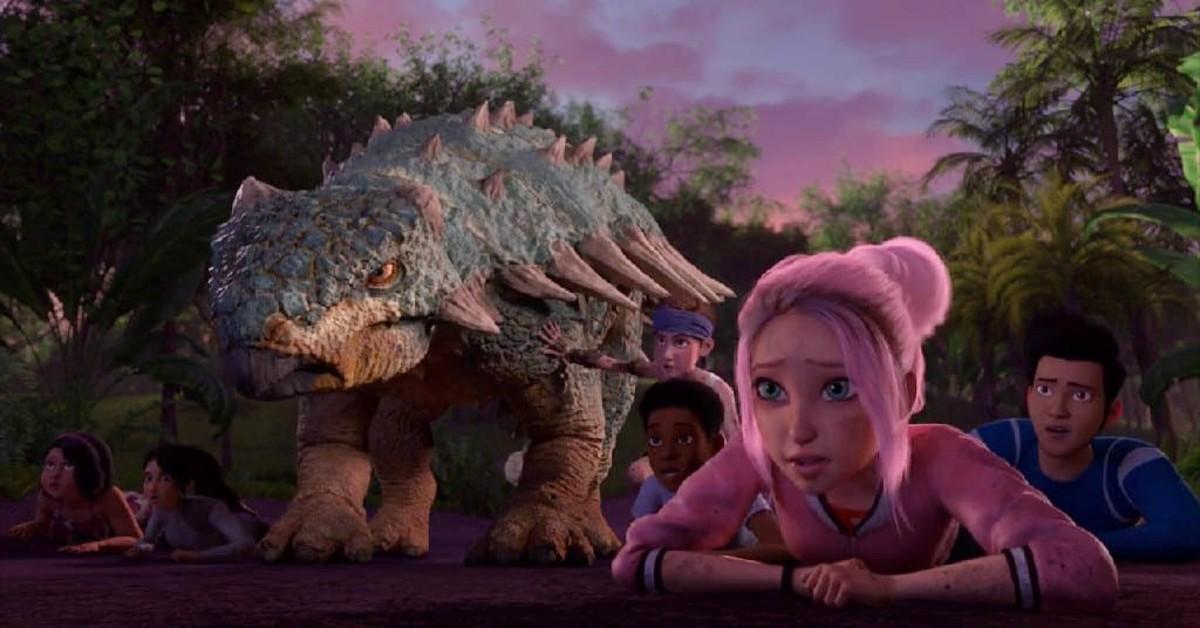 When Steven Spielberg released his adventure film Jurassic Park back in 1993, who could've known that it'd become a full-blown cultural phenomenon? With six movies, a beloved theme song, and the super fun Jurassic Park attraction at Universal Studios' Islands of Adventure (sorry, we're a little geeky over here), Jurassic Park encompasses a whole brand these days (which surely makes up a large portion of Steven Spielberg's massive net worth of $3.7 billion).
Article continues below advertisement
In the hopes of expanding the brand to be more kid-friendly, Netflix released its own animated series in the Jurassic Park universe in 2020, titled Jurassic World: Camp Cretaceous. The series follows a group of teenagers embarking on an exciting journey at an "adventure camp" — featuring real-life dinosaurs, of course — on Isla Nublar. But in classic Jurassic Park style, everything goes terribly wrong and the kids' lives are at stake when ferocious dinos take over.
The series stars Jenna Ortega (X), Sean Giambrone (The Goldbergs), Stephanie Beatriz (Brooklyn Nine-Nine), Kausar Mohammed (Lucky), Benjamin Flores Jr. (Game Shakers), and Ryan Potter (Titans) as its voice actors. But after five successful seasons and a respectable Rotten Tomatoes score of 92 percent, the chaotic creature-infested camp is officially closing its doors. So, why is Jurassic World: Camp Cretaceous ending?
Article continues below advertisement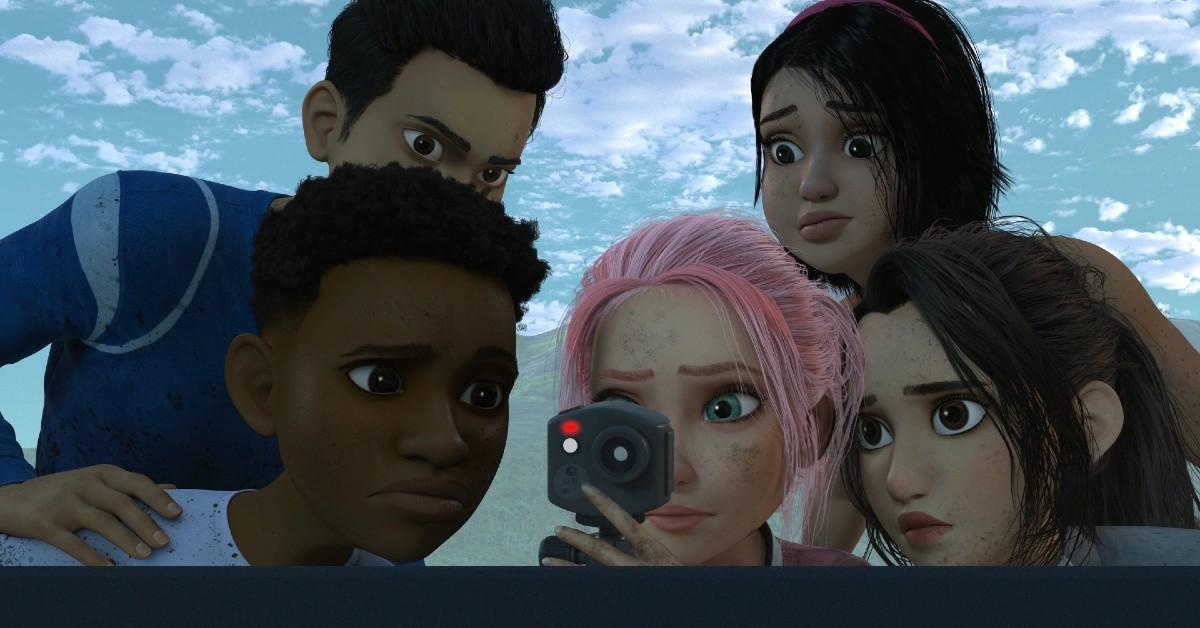 Why is 'Jurassic World: Camp Cretaceous' ending with Season 5?
The official teaser trailer for Season 5 came with a message: "Every journey comes to an end, even if you're not ready for it... The final season of Jurassic World: Camp Cretaceous arrives on Netflix, July 21."
As for why, well, there's really not much information on why Netflix chose to give the Daytime Emmy-winning series the ax.
Article continues below advertisement
According to Parrot Analytics, "the audience demand for Jurassic World: Camp Cretaceous is 5.5 times the demand of the average TV series in the United States in the last 30 days. 8.6 percent of all shows in this market have this level of demand."
Though we know Netflix isn't one to reveal viewership numbers unless they're, like, really good (see Stranger Things, Squid Game, and Bridgerton), these analytics show that there was seemingly not a viewership issue.
However, in an interview with Screen Rant, showrunner Scott Kreamer opened up about the original plan for Jurassic World: Camp Cretaceous. Overall, it was always going to be about five or six seasons long. So it's not as if it is ending early.
Article continues below advertisement
"I'll say that we had a general idea of how many episodes we thought we were going to be able to do," Scott told ScreenRant. "We weren't sure if it was going to be five seasons or six seasons, you never really know, so you just plan for what you're hoping for and then adjust where you have to. I had an idea for what I wanted to be the last scene of the series, and we got there, which I feel very lucky that we did."
Article continues below advertisement
If anything, he's pleasantly shocked by the series' overall success as the little animated series that could.
"I don't know if I would say the biggest surprise, but the fact that we pulled this off – there's some action stuff and effects and just the whole breadth of the show that this team was able to do," he said.
"We're not a feature, so we don't have that schedule or budget or anything like that, and how everyone pulled together and really delivered something pretty epic, especially as the season draws to a close, I don't know if I'm surprised they did it, but I'm amazed, I'm in awe and really thankful that the team came together they way they did."
All five seasons of Jurassic World: Camp Cretaceous are currently streaming on Netflix.