Fans Don't Expect to See Ronnie Back on 'Jersey Shore' Anytime Soon
After exiting Season 5 of 'Jersey Shore: Family Vacation,' Ronnie still hasn't returned. Why is Ronnie not on 'Jersey Shore'? Here's what we know.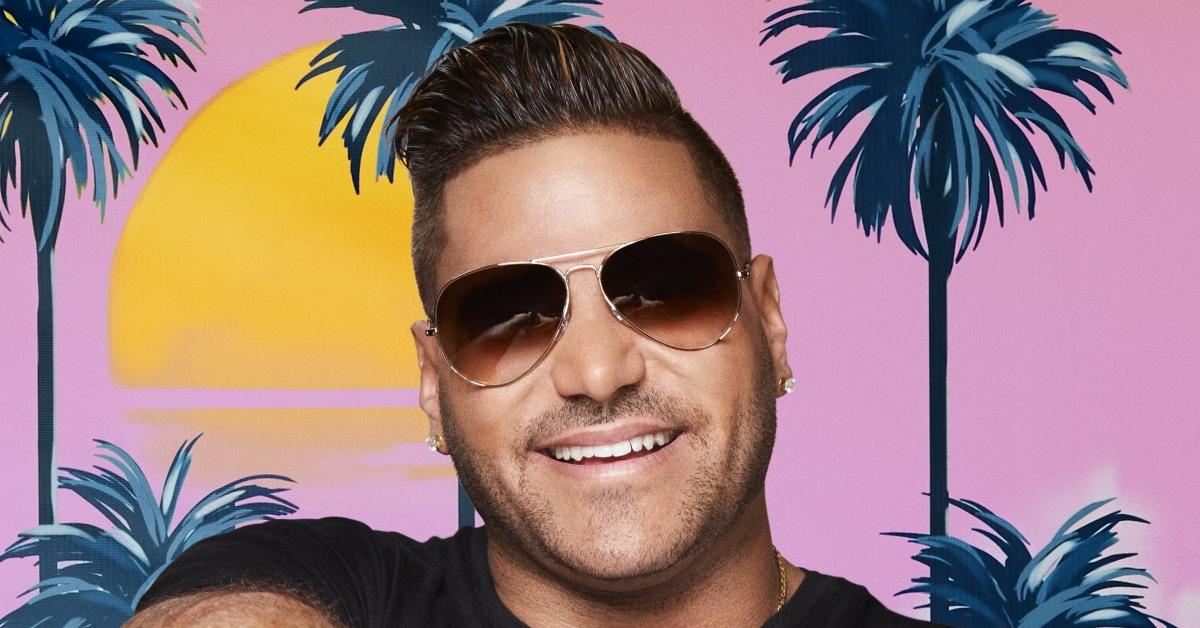 The Jersey Shore has been a stable in our reality TV lexicon for over a decade. Some might even call it a pop culture reset. OK, that may be taking it a bit too far but when it first aired, people's minds were blown.
Article continues below advertisement
The original cast, Snooki, Pauly D, J-Wow, Mike, Vinny, and Ronnie, all returned for the reboot, Jersey Shore: Family Vacation, that has just entered its sixth season. However, one face is noticeably missing: Ronnie. But that isn't a surprise since he we haven't seen his face for a while now.
So, why is Ronnie not on Jersey Shore anymore? Let's get into it.
Why Is Ronnie Not on 'Jersey Shore'?
Ronnie appeared on the Season 5 premiere of Jersey Shore: Family Vacation but then we didn't see his face basically all season. The reason being that on April 2021, news broke that Ronnie had been arrested for domestic violence. The incident in question happened with his girlfriend at the time, Saffire Matos. Although he was released and never charged, MTV and Ronnie made the mutual decision to part ways.
Article continues below advertisement
In a since gone Instagram story, Ronnie relayed the message to the fans saying that:
"After talking to the team at MTV, we have mutually agreed that I will step away from the show while I seek medical treatment for mental health issues that I've ignored for too long... My number one goal now is facing my struggles head on. This process will be difficult but my #1 priority is to get healthy and be the best man and the best father I can for my daughter."
Ronnie did end up appearing on one episode of Season 5 in a sit down with Mike, opening up about his mental health and sobriety. Ronnie told Mike, "It's been a long year." He said, "It's been a lot of just doing the right thing, being a full-time dad, and being sober. I'm living the best life I can, one day at a time." Ronnie admits that he was depressed, but he continues to improve and get better.
Article continues below advertisement
Ronnie and Saffire reconciled and got back together, even getting engaged in June 2021 before eventually ending things for good in July 2022, as reported by People.
Ronnie is noticeably missing from the Season 6 trailer, which has caused fans to speculate that he won't make an appearance on the season at all.
Article continues below advertisement
While Ronnie probably won't be returning to Jersey Shore: Family Vacation anytime soon, he's still very active on Instagram. He posted throwback pictures of him with his former castmates. Ronnie also posted photos of a vacation in Miami with his actually family.
We hope that Ronnie gets the help that he needs, and continue to get better. In the meantime, you can watch the rest of the crew traveling the country from New Orleans to North Carolina to California on Jersey Shore: Family Vacation.
Make sure to catch Jersey Shore: Family Vacation every Thursday at 8 p.m. EST on MTV.