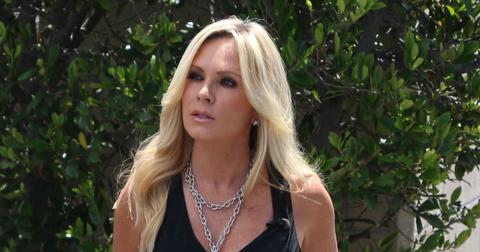 Tamra Judge Could've Paid Her Kids' College Tuition With the Money She's Spent on a Recent Lawsuit
By Allison Cacich

Updated
Legal troubles seem to follow the Bravo Housewives around like a lost puppy.
Why is Tamra being sued by Jim?
The father of three claims the 52-year-old cost him over $1 million in potential business due to comments she made during a live taping of comedienne Heather McDonald's podcast, Juicy Scoop.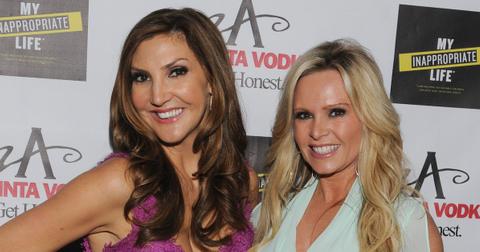 In a March 1 blog post, Jim explained why he brought Tamra — as well as Heather and RHOC co-star Shannon Beador, who participated in the podcast taping — to court.
"Tamra, Shannon, and Heather decided it would be self-promoting to use my very sad personal family situation for their personal, financial, and celebrity gain," he wrote, referring to his 2018 divorce from Alexis after 13 years of marriage. 
"I knew when I heard [the podcast] that if I didn't take legal action, there would be no end to their depravity — after taking years of verbal abuse and slander from Judge, this was truly the last straw."
On the episode, which was allegedly filmed in front of 300 people, Tamra reportedly speculated that Jim was asking for spousal support in his split because "he's going to go to jail." She then said, "Yeah, he's a shady motherf--ker."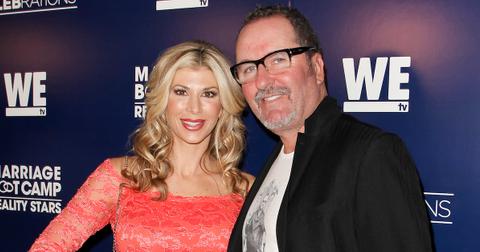 Jim added that he believes Tamra uses her position on RHOC "to get away with all manner of manipulation, bullying, and abuse, all without facing any consequences from Bravo or her uninformed cult following." The entrepreneur and his ex overlapped with Tamra on the series for four seasons. 
Tamra states that Jim's lawsuit has cost her over $300,000 in legal bills.
While reflecting on her financial burdens in the reality show's Season 14 finale on Dec. 17, Tamra lashed out at castmate Gina Kirschenheiter. "Do you know what I'm going through? Do you know? Is somebody taking over $300,000 from your f--king bank account?" she asked.
She also cursed out co-star Kelly Dodd, who offered to serve as a character witness for Jim in the duo's court case. "Kelly can f--k off," Tamra told Gina. "I could have put all my kids through college with the amount of money I paid for that lawsuit."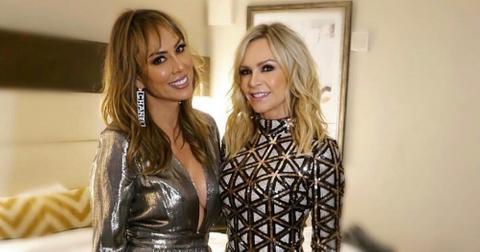 Though Kelly apologized for meddling, Tamra admitted that she can't get past the betrayal. "Today I had to write another big check to my attorney just to defend myself and it's just made me think about Kelly and her involvement," the TV personality shared.
"I'm trying to be the bigger person here, I really am. But I'm looking at Kelly like, 'You f--king bitch.' Acting like we're all really good friends. Like, who do you think you are?"
Expect to hear more about Tamra and Jim's legal battle on the three-part RHOC reunion show, airing Dec. 18, 23, and 26 at 10 p.m. ET on Bravo.