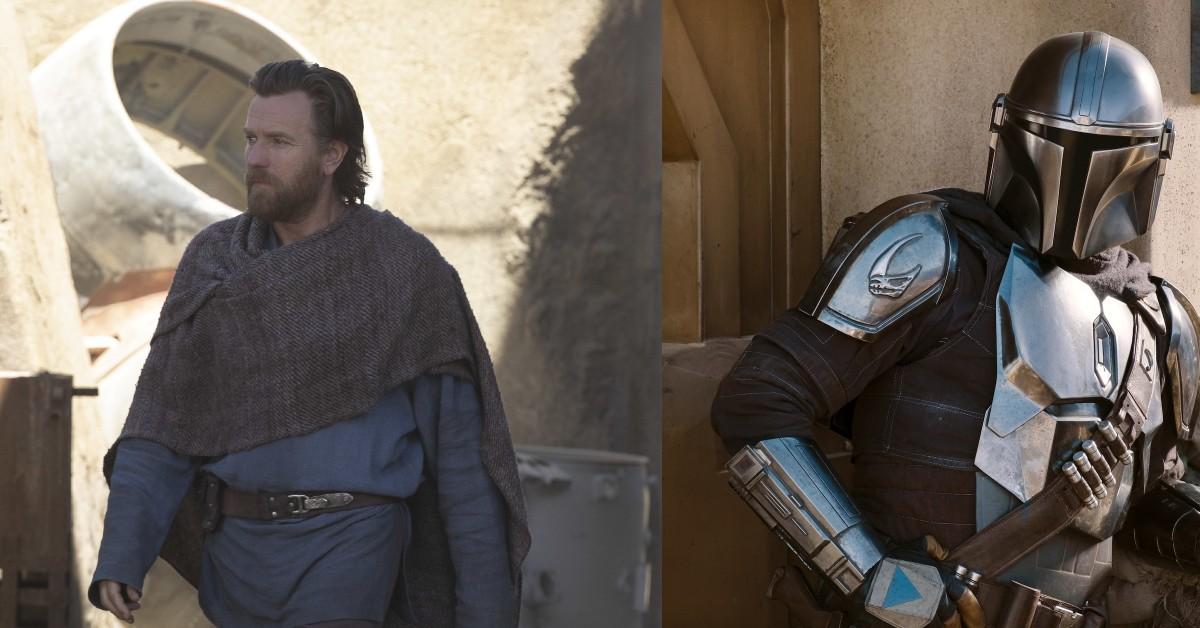 Here's a 'Star Wars' Timeline Question — Will the Mandalorian Be in 'Obi-Wan Kenobi'?
There are certain aspects of the Star Wars canon that are obvious. Luke Skywalker believed there was still good left in his father. Han shot first (sorry George Lucas). Obi-Wan had the high ground.
One part of Star Wars that can be a bit perplexing at times is the timeline for each character.
Article continues below advertisement
With the premiere of the Disney Plus series Obi-Wan Kenobi approaching quickly, we couldn't help but think about the first Star Wars character that stole our hearts through a Disney Plus series. We aren't talking about Baby Yoda, but rather, his adoptive father Din Djarin (Pedro Pascal)!
Based on the Star Wars timeline, would it make sense for Din to appear in the Obi-Wan Kenobi series? After all, Obi-Wan Kenobi's showrunner did direct some of The Mandalorian episodes.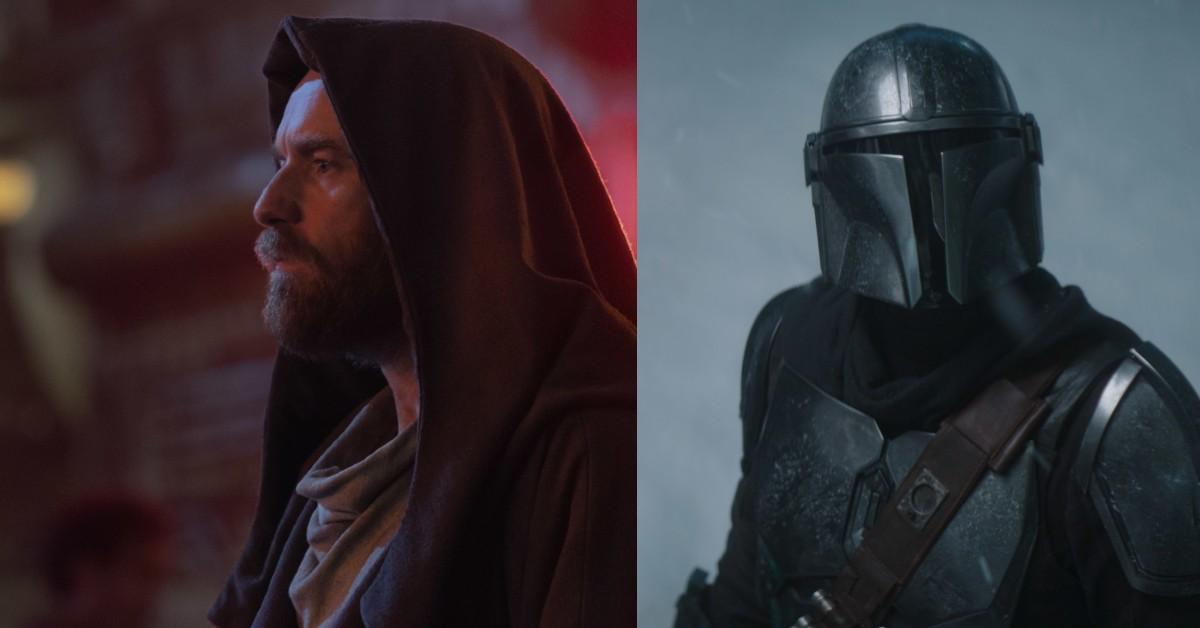 Article continues below advertisement
Will the Mandalorian appear in 'Obi-Wan Kenobi'?
Distractify attended the Obi-Wan Kenobi press junket, where Obi-Wan Kenobi's director and showrunner Deborah Chow explained how excited she was to be able to use Stagecraft, a technology utilized on The Mandalorian for Obi-Wan Kenobi.
Deborah told Devan Coggan of Entertainment Weekly, "I think one of the interesting things is, you know, in the first season of The Mandalorian, a lot of the tech...it has advanced so much. By the time we came to do Kenobi, you know, already there were things that we could do that we couldn't do in the [The Mandalorian's] first season."
The showrunner explained how she would look at a scene, even when it was still being written, and wonder how well it would translate with the Stagecraft technology.
Article continues below advertisement
So, could Deborah's Mandalorian connections lead to an actual crossover, much like how Luke, Din, and Ahsoka appeared in The Book of Boba Fett? Not so fast. The Mandalorian has actually never established Din's actual age.
However, that doesn't mean there hasn't been a lack of context clues! For example, we do know that Din was a young child during The Clone Wars era. He was saved from being shot to death by a huge droid thanks to a member of the Death Watch.
Article continues below advertisement
Din didn't realize for years that the Death Watch's stance that a true Mandalorian never takes their helmet off was actually considered to be a radical notion. Who better to inform Din of that fact than Bo-Katan Kryze (Katee Sackhoff), the former leader of the Death Watch?
Bo-Katan was introduced in The Clone Wars when she led the said group of militant Mandalorians. We can conclude that Din was alive before the Empire rose to power after Emperor Palpatine implemented Order 66.
Article continues below advertisement
So, how old would Din be in 'Obi-Wan Kenobi'? Let's break down the timeline.
If Din was a child during The Clone Wars, and The Mandalorian Season 1 was set five years after Star Wars: Return of the Jedi, then we can make an educated guess and say Din would be in his early 20s during the events of Obi-Wan Kenobi.
We were able to confirm at the Obi-Wan Kenobi press junket that the show is set 10 years after the events of Revenge of the Sith. So, the timeline goes — The Clone Wars had child Din, Revenge of the Sith was three years later, and Obi-Wan Kenobi was 10 years later.
The other detail to note is that Star Wars: A New Hope takes place 19 years after Revenge of the Sith. So, if you add another nine years to a Mandalorian in his early 20s, and then tack on the extra nine years that go by during the events of the original trilogy all the way up to Season 1 of The Mandalorian, then you've got yourself a Din who's in his late 30s or early 40s by the time he first meets Baby Yoda, who's also technically alive during Obi-Wan Kenobi.
Article continues below advertisement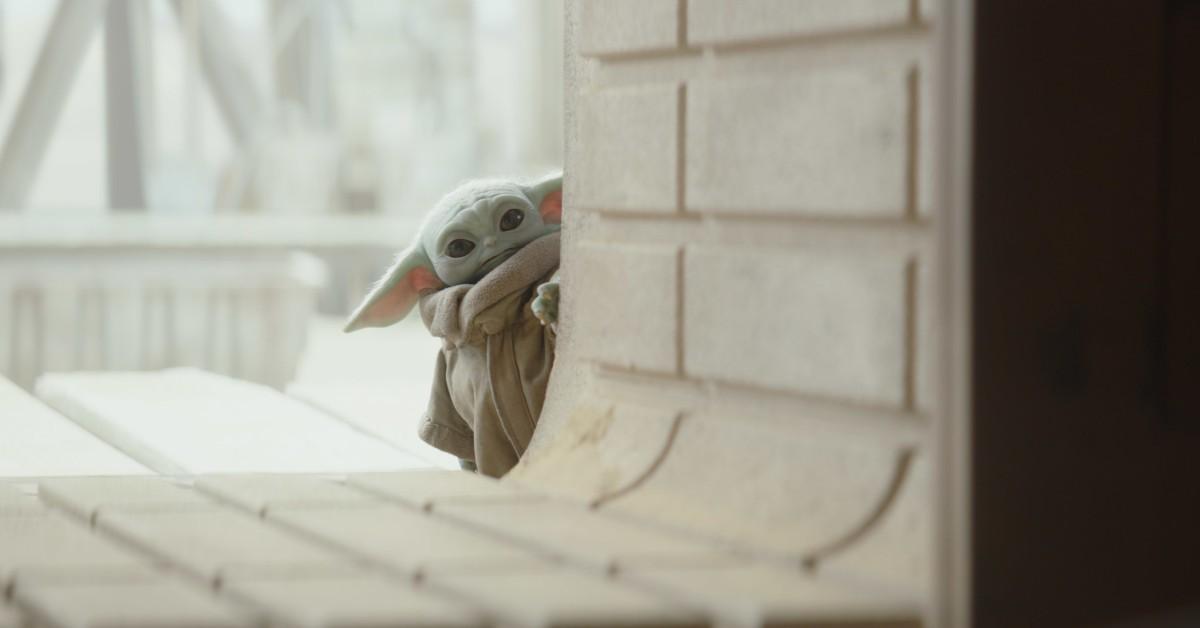 Whether or not Din appears in the Kenobi series remains to be seen. Deborah was understandably careful not to reveal any major spoilers during the press junket. However, given Disney's fondness for character crossovers in the shared Star Wars show universe, we wouldn't be surprised if a younger Din made a surprise appearance, even if it's just for a Mandalorian moment.
Obi-Wan Kenobi premieres on Disney Plus on May 27, 2022.