'Wrapped Up in Love' Filming Locations Weren't as Challenging as the Timing
We break down 'Wrapped Up in Love' filming locations and share why the timing of the production presented challenges for the cast and crew.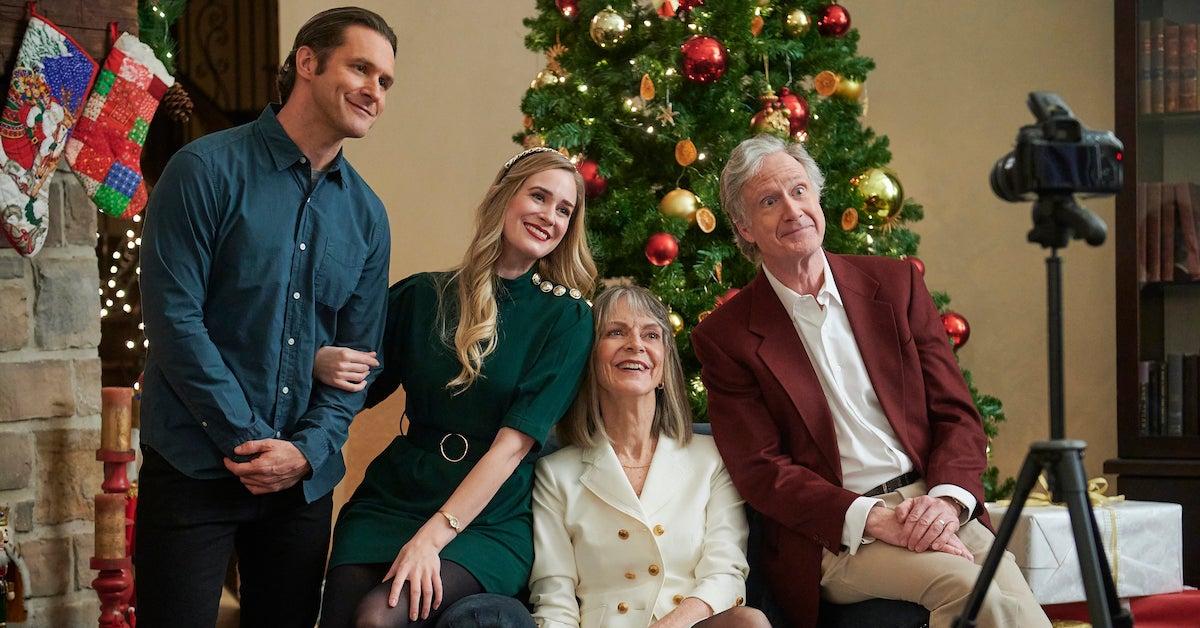 The Lifetime movie Wrapped Up in Love premieres on Sunday, December 18, 2022 at 8 p.m. The festive film tells the tale of a self-proclaimed "Christmas Queen" who suddenly finds her title threatened by another master of the season.
Article continues below advertisement
Fans want to know where Wrapped Up in Love, which features stunning snowy scenes and interiors decked out with so much fa-la-la-la flair, even the Grinch would crack a tiny smile, was filmed. Here's what we know.
So, where was 'Wrapped Up in Love' filmed?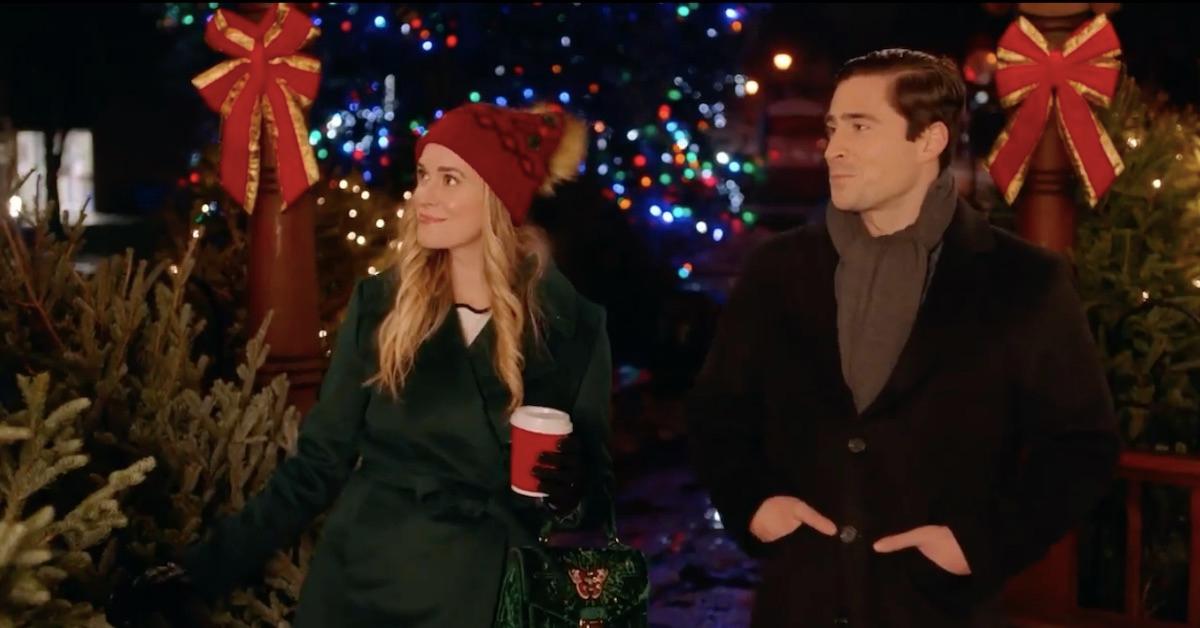 Per Lifetime, this sweet yuletide flick stars Brittany Bristow as Ashley Mackenzie, A.K.A., the "Christmas Queen." She's all about the holiday decor and festivities, until her holiday presentation prowess is challenged by a newcomer to town named Ben Williams (Olivier Renaud).
Article continues below advertisement
Of course, Ben is as hot as a crackling fire burning in the hearth on Christmas Eve. So, will the two square off against one another or team up in their efforts to make this holiday bigger and brighter than ever — and maybe fall in love? You'll have to tune in to find out. Until then, let's break down where this merry masterpiece was filmed.
According to The Cinemaholic, Wrapped Up in Christmas was filmed in Ontario, Canada, in the cities of Hamilton and Kitchener. Filming took place in January of 2021 over the course of a few weeks. More on that specific timeline in a moment.
Article continues below advertisement
First, it's worth noting that Hamilton is a very popular filming location, with shows like The Handmaid's Tale and The Queen's Gambit, and movies such as The Shape of Water and Nightmare Alley having been filmed there, per IMDb. Likewise, Kitchener is another common filming spot.
Filming 'Wrapped Up in Love' was a challenge due to the COVID-19 pandemic.
It's true that the crew behind this Lifetime holiday flick chose seemingly ideal locales to capture the spirit of Christmas, such as the Old town Hall in Ancaster and other historical spots. The crew then moved on to Kitchener and filmed at gorgeous settings, such as the Old Walper Hotel.
Article continues below advertisement
However, despite the idyllic settings, filming was not without challenges. According to the Canadian government, COVID-19 cases were surging right around the time that Wrapped Up in Love was filming there. Director Michelle Ouellet talked about the difficulties this unique situation presented for the film in an Instagram post.
"WRAPPED UP IN LOVE (Dec 18th, formerly Loving Christmas) starring real life angel @britbristow & @olivierjrenaud w/ @thetarajoshi + @mattawells (shot during peak pandemic s/o to my producer @the_tiffer )," she wrote.
Article continues below advertisement
In real life, COVID impacted lead actress Brittany's holiday plans, as she shared with Just Jared, preventing her and her husband from being with their families. The good news? This year it seems the holiday will be exactly what she was hoping for in past years.
"It's gonna be the first Christmas that my husband spends with my family after three and a half years [laughs] because we haven't had an opportunity to spend Christmas together," Brittany said.