'RHOC' Star Jen Pedranti Is Standing by Her BF, Ryan, Despite Multiple Infidelity Rumors
Jennifer Pedranti may be the newest 'RHOC' star, but that hasn't stopped the cast from sharing how they really feel about her boyfriend, Ryan Boyajian.
On The Real Housewives of Orange County, the cast doesn't need many excuses to stir up some drama. And when a scandal involves one cast member's love life — well, that's just the icing on the cake.
In Season 17 of RHOC, Housewives newbie Jennifer Pedranti has been at the forefront of relationship woes, thanks to her friend Tamra Judge, who returned to the show for the first time in two years.
Article continues below advertisement
Since Jen became a part of the Bravo-centered friend group, most of the cast has had plenty to say about her boyfriend, Ryan Boyajian. However, amid even more infidelity rumors, some wonder if they have already experienced the Real Housewives breakup curse and parted ways during Jen's first season.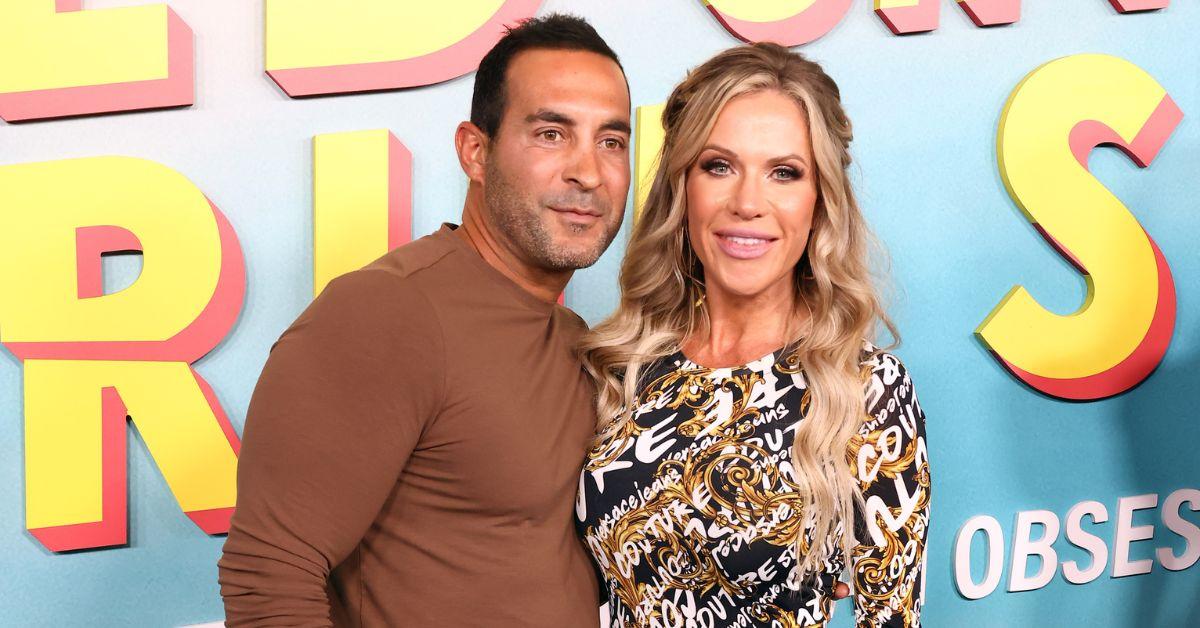 Article continues below advertisement
Are 'RHOC' stars Jennifer Pedranti and Ryan Boyajian still together?
Jennifer joined RHOC in Season 17. While the yoga instructor is new to Bravoholics, she and Ryan were already at the center of OC gossip before she officially joined the cast. Jennifer, a mother of five, was married to her ex-husband, William Pedranti when she met Ryan at Tamra's former gym, CUT Fitness. However, Jen has said nothing physical happened with Ryan during their marriage.
Jen's castmates have questioned if Ryan has been faithful to her since they became an official couple. Jen claimed Ryan had never cheated on her but was involved with another woman when they "were on a break." But Tamra told the ladies Ryan had been unfaithful to Jen, and Jen told her she contemplated ending their relationship.
Article continues below advertisement
Tamra's tea got hotter when she added that Ryan also tried to push up on her before he and Jennifer started dating. According to Tammy, Ryan told their mutual friend, Heather Amin, he was going to "f--k" her, even though he knew she was married to Eddie Judge. Soon after her allegation, Tamra told the group Ryan sent their friend Heather a "d--k pic" while he was dating Jen.
Article continues below advertisement
Jen has said Ryan accidentally sent the NSFW photo to Heather by mistake and said the photo was intended for her. Since the July 2023 RHOC episode aired, Jen and Ryan are still together and have "made lemonade" out of the "d--k pic" rumors. On Instagram, the Bravolebrity shared a video of her and her man wearing hats with the words "d--k pic" on it and plan on turning the "sad moment" into a merch opportunity.
"It's not some dirty salacious sex story (sorry)," Jen said about the photo mishap while promoting her hats with Ryan. "It's just two people who love each other in a private silly moment that should have never been shared publicly."
Article continues below advertisement
Jen accused Tamra of being the one who wanted Ryan for herself in a 'RHOC' episode.
Although Jen and Ryan have been making light of his cheating allegations online, a recent RHOC episode showed more drama ahead for the couple's biggest naysayer — Tamra.
In Season 17, Episode 7, "Oh Nobu Didn't," Jen's boyfriend's past came up again. This time, though, Jen had an update of her own.
Article continues below advertisement
After listening to Tamra tell the other ladies at Nobu that Ryan, who she has called the "town whore," is known for going after married women, Jen chimed in and claimed Tamra thought Ryan was "hot" and even joked about having sex with Ryan before he and Jen became official.
"There was a barbecue," Jen said in a confessional. "Tamra and Eddie went to Ryan's house, and Tamra called me from there and said, 'Come over, I'm at hot gym guy's house.' She jokes and says, 'Should I go up to his bedroom and take one for the team?'"
Article continues below advertisement
While Jen waited until her confessional to tell what really went down, she warned Tamra in front of the other ladies to "watch it" and keep Ryan's name out of her mouth. The warning infuriated Tamra, who stood up and yelled at Jen before throwing a napkin at her friend.
"I gotta watch it? Are you f---ing with me?" Tamra screamed, adding, "You should f---ing leave your boyfriend, you f---ing bitch! F--k you!"
Following the screaming match, Tamra stormed out of the dinner with Shannon Beador and continued insulting Ryan and Jen's relationship. She eventually returned and apologized for throwing a napkin in Jen's face. However, it's safe to say if the lovebirds get married, the Two T's in a Pod co-host won't be a bridesmaid!
The Real Housewives of Orange County airs new episodes Wednesdays on Bravo at 8 pm EST. Fans can also stream new episodes the following day on Peacock.