Ava Louise Claims She Licked a Toilet to Make Her Song Go Viral (EXCLUSIVE)
The Coronavirus Challenge girl, Ava Louise, claims she only licked the toilet to make her song, "Skinny Legend Anthem," go viral on TikTok.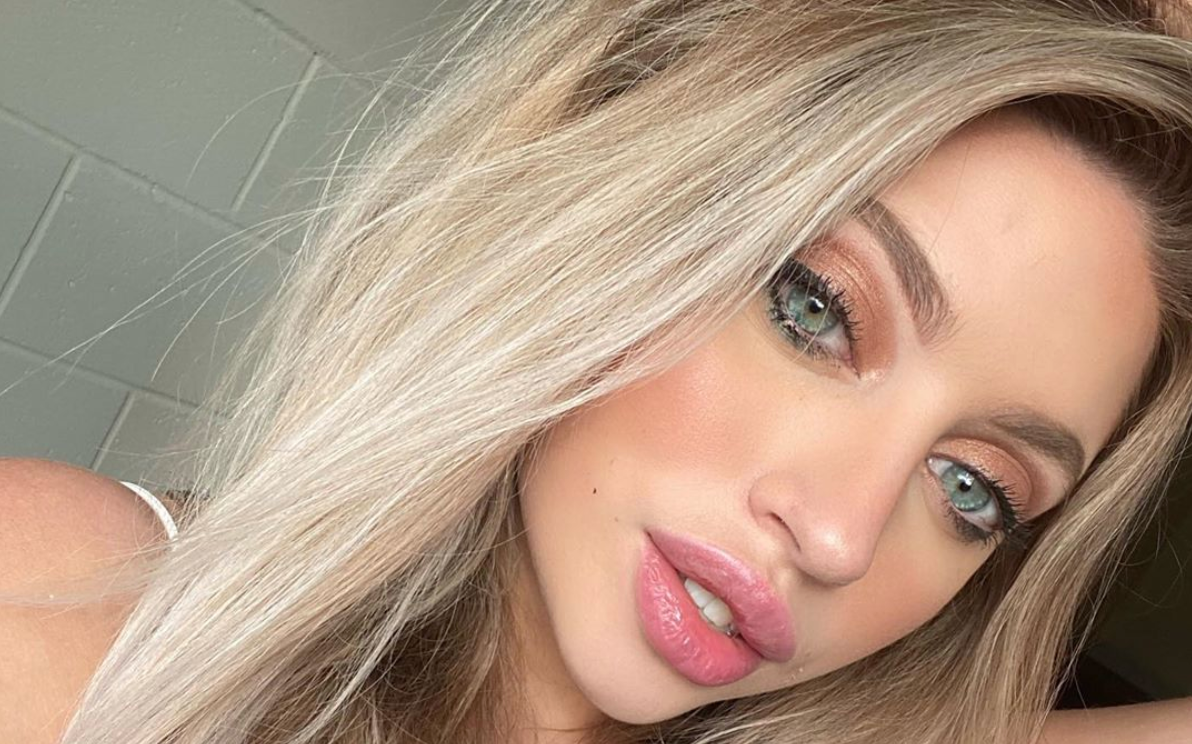 Article continues below advertisement
The challenge, which she originally tweeted out, involved licking an airplane toilet seat with the implied intent to catch the new coronavirus. Clearly, this wasn't well received, as COVID-19 has infected over 1.3 million people worldwide and taken the lives of almost 75,000.
But why would someone make light of something so serious? Well, Ava talked with Distractify about why she decided to lick the toilet.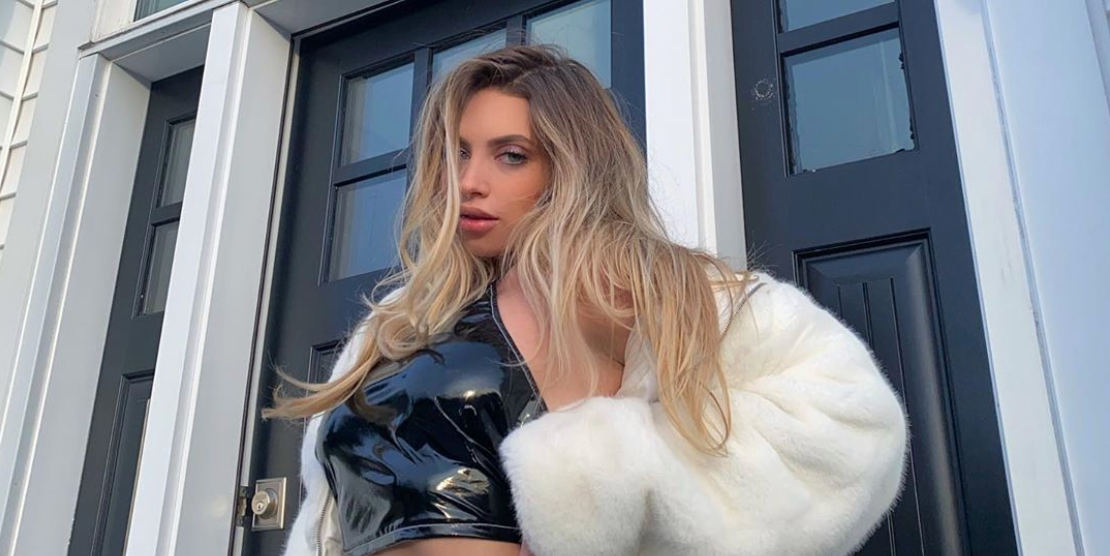 Article continues below advertisement
Ava says she faked the challenge to get her song to go viral.
You've probably heard her controversial opinions on coronavirus from her recent interview on Dr. Phil. But when Ava spoke with Distractify, she revealed that her main reason for doing the challenge was to get her song, Skinny Legend Anthem, to continue to gain traction.
"My job is to make people laugh. My job is to shock people. That's my brand," Ava admits. "I'm sitting here thinking, OK, I have a current top 10 song on TikTok... What can I do to make people click that link in my bio and listen to the song some more? Because that's how I make money."
Ava released the song in 2019 after her appearance on Dr. Phil, trying to keep her name out there, but knowing full well that her song wasn't likely to go viral.
Article continues below advertisement
"I know I'm infamous, and I knew licking a toilet seat was going to be controversial," she said. She knows that the internet judges her harshly for her actions — but she prefers to play into it. "I thought, what are the two most talked about things right now? Corona[virus] and TikTok. I have a song currently going viral on TikTok. I want people searching Ava Louise on TikTok. So I licked the toilet."
Article continues below advertisement
For those completely grossed out by even the thought of licking a toilet seat, Ava reassures us that she cleaned it before she licked it – though she says it was still gross. She also didn't do it in a public airplane bathroom. Instead, she claims it was on her "sugar daddy's" private plane.
She also claims that since she posted the original video, her song has been streamed hundreds of thousands of times, and TikTok stars like Charli D'Amelio, Addison Rae, and Loren Gray have made videos to her song.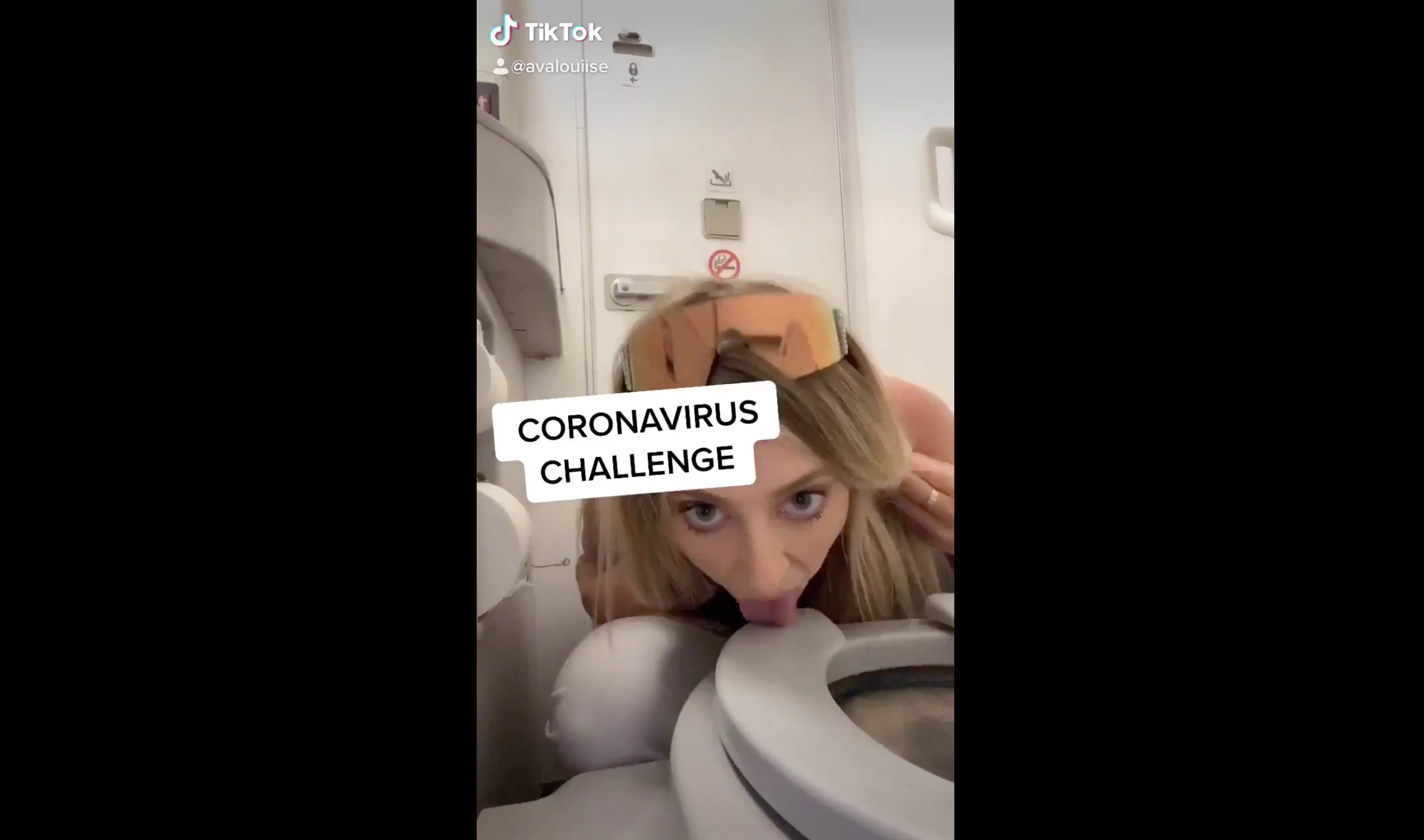 Article continues below advertisement
And while she's faced immense backlash for her actions, she got the result she wanted.
"I knew I was going to get extreme public scrutiny from faking a challenge. So I looked at it and thought, well that's what happens every single time you [go] viral," Ava said. "We all need clout to make money. My song went up 400,000 streams since I licked the toilet. That's a lot of money for me."
She claims Larz faked having coronavirus.
Since posting her toilet-licking video, the biggest criticism Ava has faced revolves around another influencer, who also completed the challenge and claims to have since come down with the virus.
Larz, who went by the handle @GayShawnMendez on Twitter (before his account was deleted), posted a video of him walking into a bathroom and licking a toilet seat, similar to Ava's. On March 25, Larz then posted another video where he says he's tested positive for the virus.
Article continues below advertisement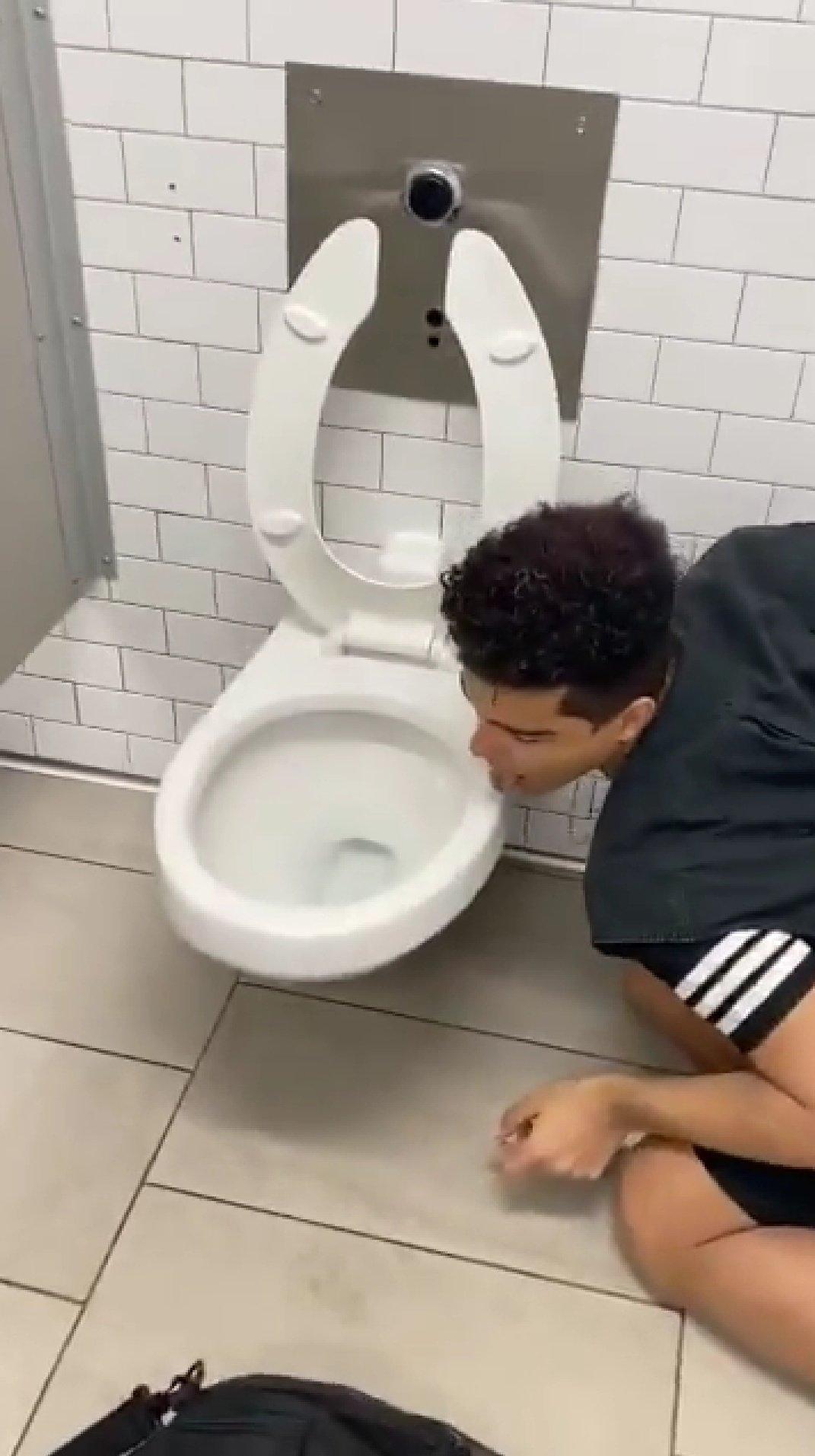 "Hey guys, I'm really doped up on my medicine right now," he slurs in the video, while the caption reads, "Not feeling very good."
While the internet immediately went after her, claiming she convinced him to hop on the challenge, thus infecting him, Ava admitted she laughed. Not because she didn't feel bad — because she claimed he was faking it.
"He's my best friend," Ava said. "He was jealous of me getting all these headlines, so he also licked the toilet."
Article continues below advertisement
She claims the video he posted is not recent, and that the pair laugh about it together on FaceTime.
"That was all fake. Not real," she said. "No one did the challenge. It wasn't a thing. It never took off, and I was trying to prove the point that social media challenges don't ever take off."
Article continues below advertisement
"People were like look what you did to this poor boy. And I'm on FaceTime with that poor boy and he's fine," Ava said.
We cannot confirm whether or not Larz actually faked having coronavirus, though it's been a common trend among TikTok users to fake a diagnosis.
The best way to prevent contracting or spreading coronavirus is with thorough hand washing and social distancing. If you feel you may be experiencing symptoms of coronavirus, which include persistent cough (usually dry), fever, shortness of breath, and fatigue, please call your doctor before going to get tested. For comprehensive resources and updates, visit the CDC website. If you are experiencing anxiety about the virus, seek out mental health support from your provider or visit NAMI.org.