'Love Is Blind' Fans Discovered Who Bartise's Baby Mama Is Within Hours of His Announcement
Bartise from 'Love Is Blind' unexpectedly announced that he welcomed his first child on Instagram. Who is his baby mama and is he still with her?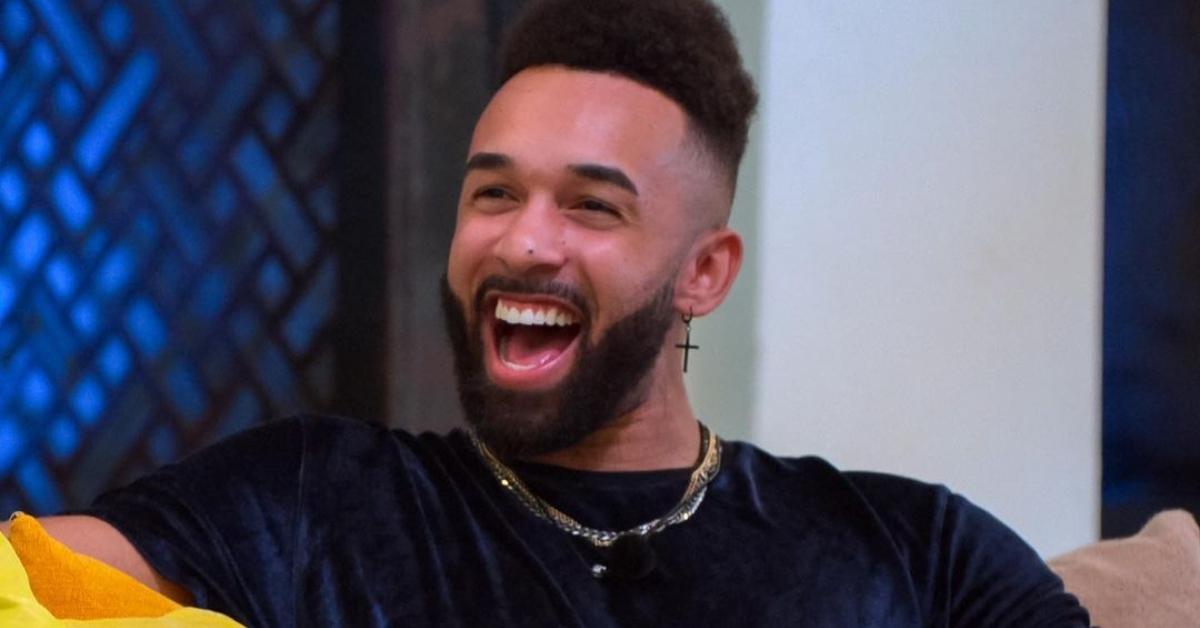 April has already been quite the month for Love Is Blind contestants — both past and present. With Season 4 of the Netflix reality series coming to a close, the drama is at an all-time high (on and off the show). However, a previous star from the marriage experiment, Bartise Bowden, is currently making waves.
Article continues below advertisement
The Love Is Blind Season 3 alum unexpectedly announced on Instagram that that he welcomed his first child with a mystery woman. And, of course, followers were dying to know who the baby's mother was. So buckle up because we have the scoop on Bartise's baby mama. And, spoiler alert, she's not part of the Netflix dating show metaverse.
Article continues below advertisement
'Love Is Blind' fans found Bartise's baby mama in under 24 hours.
The FBI works hard, but Love Is Blind fans work harder. When Bartise announced his newfound fatherhood on April 7, followers immediately took to internet sleuthing to track down the mother of his child. And it didn't take long.
In the comment section of the reality star's post, one user revealed that Bartise's alleged baby mama is none other than @livigrl432, AKA Liv Jean, on TikTok. Liv's bio states that she lives in Dallas, Texas — as does Bartise — and her feed is filled with countless photos of her and the Perfect Match star's baby boy.
Article continues below advertisement
On Jan. 28, Liv posted several slideshow photos of her and Bartise's son, writing, "Little nugget is [one] month old today," meaning their child was born in late December 2022. However, Bartise didn't reveal that he had a son until April.
"Might've been the villain on tv, but I'm gonna be the hero for him," the 27-year-old shared on social media. "Instagram, meet my little man."
Is Bartise from 'Love Is Blind' dating the mother of his child?
With Bartise and Liv's newfound parenthood, you might wonder if the duo is in a relationship. When Liv was pregnant in July 2022, she posted a TikTok video shedding light on her dating life.
After she revealed her age (25), Snapchat BFF, and Snapchat score, she wrote that she was taken instead of single. Before posting the July 2022 update, she also posted a June 2022 update revealing that she was in a relationship.
Article continues below advertisement
However, neither Liv nor Bartise ever posted about being in a serious commitment with one another. Also, Liv was four months into her pregnancy when she posted her last relationship status update; she didn't realize she was pregnant until month five.
'Love Is Blind' and 'Perfect Match' alums reacted to Bartise's baby news on Instagram.
The stars of Netflix's most popular reality dating competitions were just as shocked by Bartise's fatherhood announcement as viewers. Sexy Beasts and Perfect Match alum Kariselle Snow joked in the comments, "Bartise being the first dad after Perfect Match was not on my bingo card."
And fellow Love Is Blind / Perfect Match star Shayne Jansen shared his best wishes with Bartise. "Congrats big fella," the 33-year-old commented. "You're going to be a great father and know you have a great support group behind you."
Perfect Match alum Ines Tazi also commented with a congratulations for the new doting dad. Let's just hope this is Bartise's redemption arc outside of all of those dating shows.