'Eternals' Introduces Us to Marvel's Newest Hero — or Villain: The Black Knight
The Black Knight might make a sneaky appearance in the post-credits scene of 'Eternals,' but who is the Marvel character?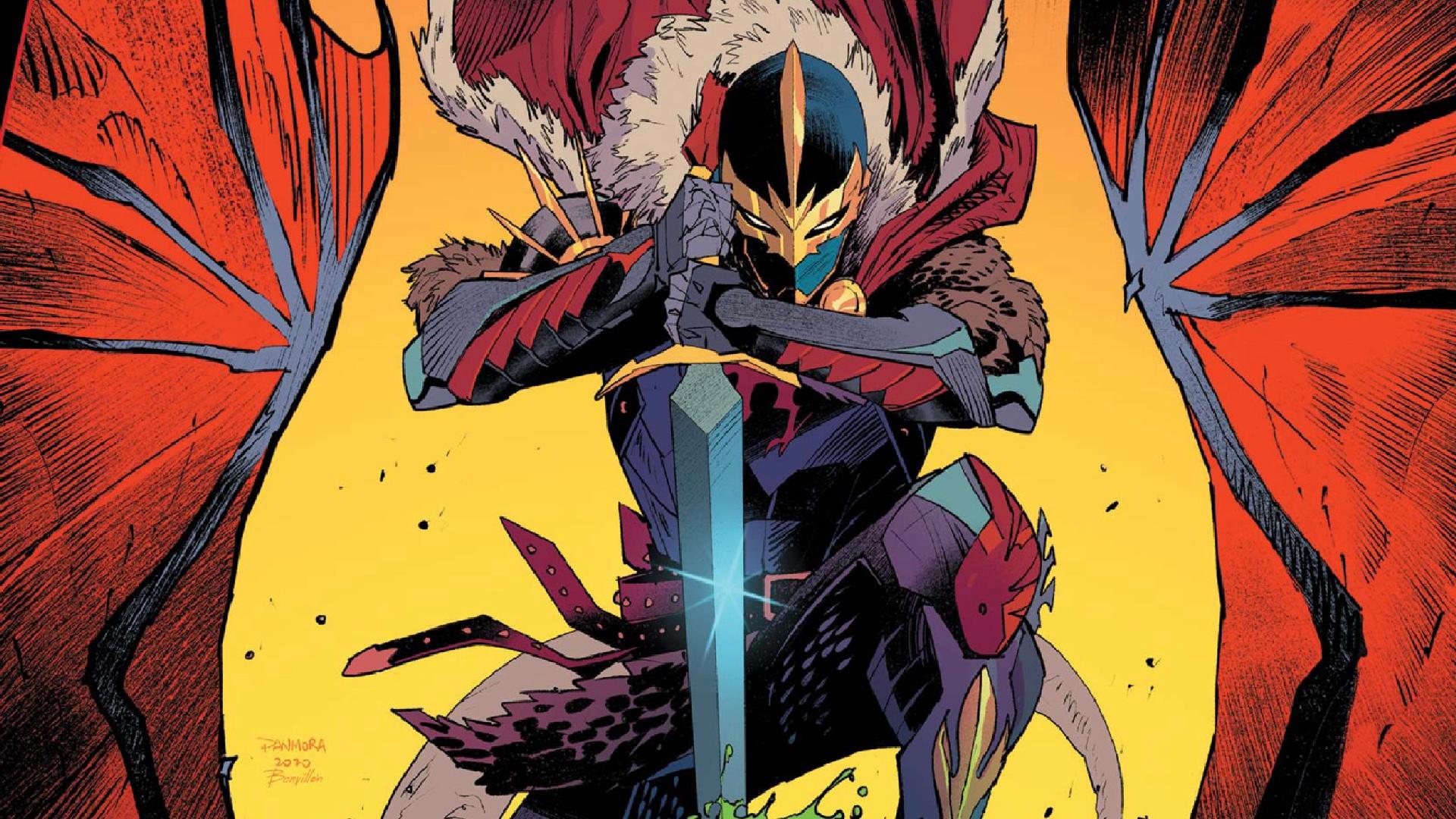 Spoiler alert: This article contains spoilers for Eternals.
While nothing is safe in the Marvel Cinematic Universe, it's probably safe to say that a lot happens in Eternals. We meet the Eternals who were created by the Celestials to protect intelligent life on Earth: Sersi, Thena, Gilgamesh, Ikaris, Ajak, Druig, Kingo, Sprite, Makkari, and Phastos.
In addition to meeting all these new characters, we see them save the world (naturally). Plus, Eternals opens up a whole new multiverse of stories for Marvel's Phase 4.
Article continues below advertisement
At the end of Eternals, we get not one, but two significant post-credits scenes. While the second post-credits scene is typically just a bit of humor, it introduces us to a new bit of Marvel lore.
We learn that Sersi's human boyfriend, Dane Whitman (Kit Harington), might actually be the Black Knight. But who is the Black Knight and what is his role within the Marvel Universe?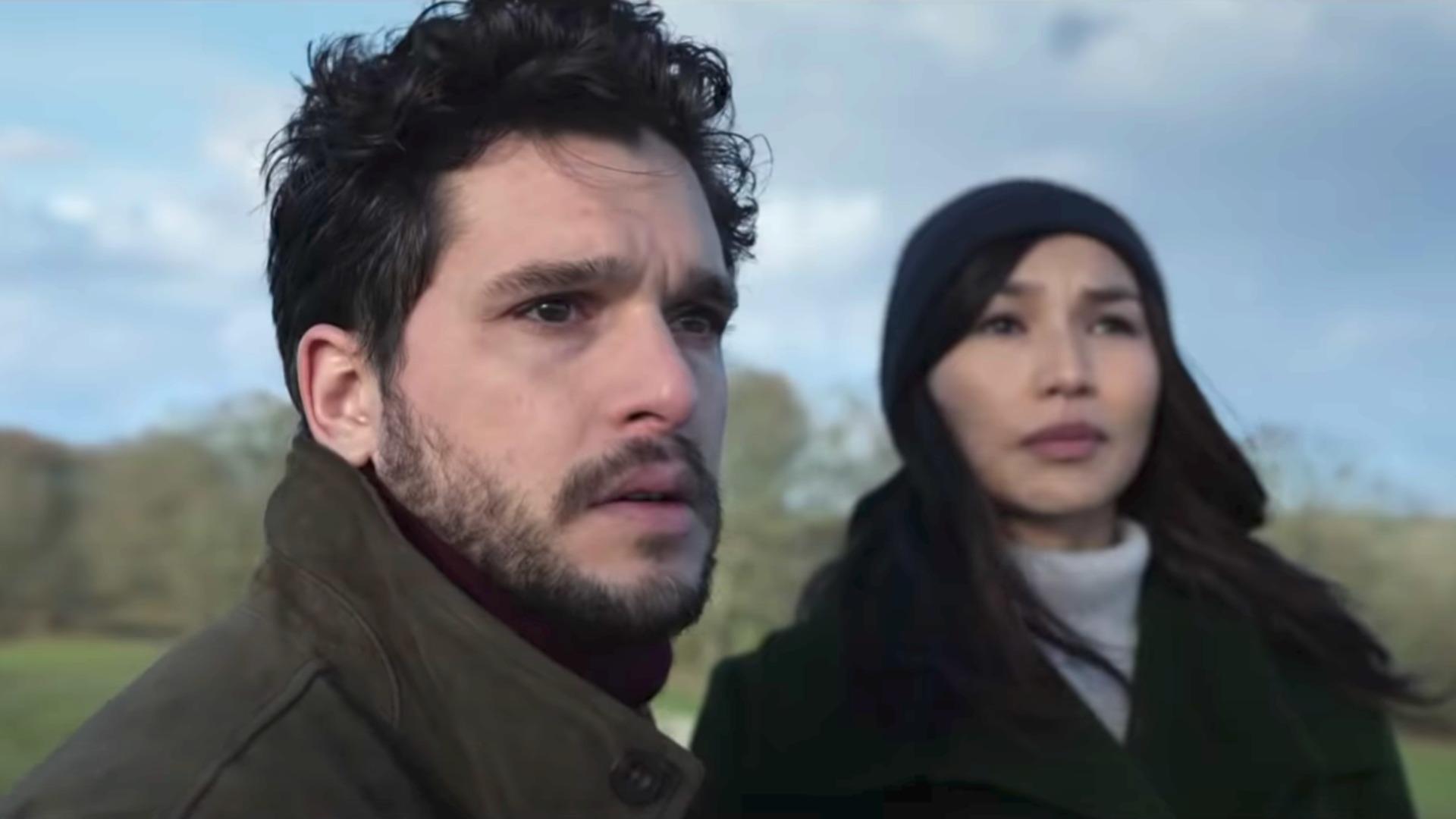 Article continues below advertisement
The Black Knight has a long, complicated history in the Marvel comics.
In the Marvel comics, the Black Knight's mantle has been passed down through several generations and is tied to another object of lore: the Ebony Blade, a sword that protects its wielder while making them more bloodthirsty with every drop of blood that is shed.
In the initial Marvel canon, the first Black Knight was actually a friend of King Arthur's. Sir Percy was the OG funny-man magician, who was given the Ebony Blade by King Arthur as a gift of his appreciation. According to legend, the blade was created by Merlin from Starstone meteorite.
Article continues below advertisement
While Sir Percy's story never continued in the Marvel comics, considering the fact that he was Medieval and not a contemporary of the modern-day superheroes, that doesn't mean the Black Knight's story has to end.
Nathan Garrett, a descendent of Sir Percy's and a criminal scientist, tried wielding the Ebony Blade. He was too evil to be worthy of it and created his own tech-enhanced Medieval weapons to fight Iron Man.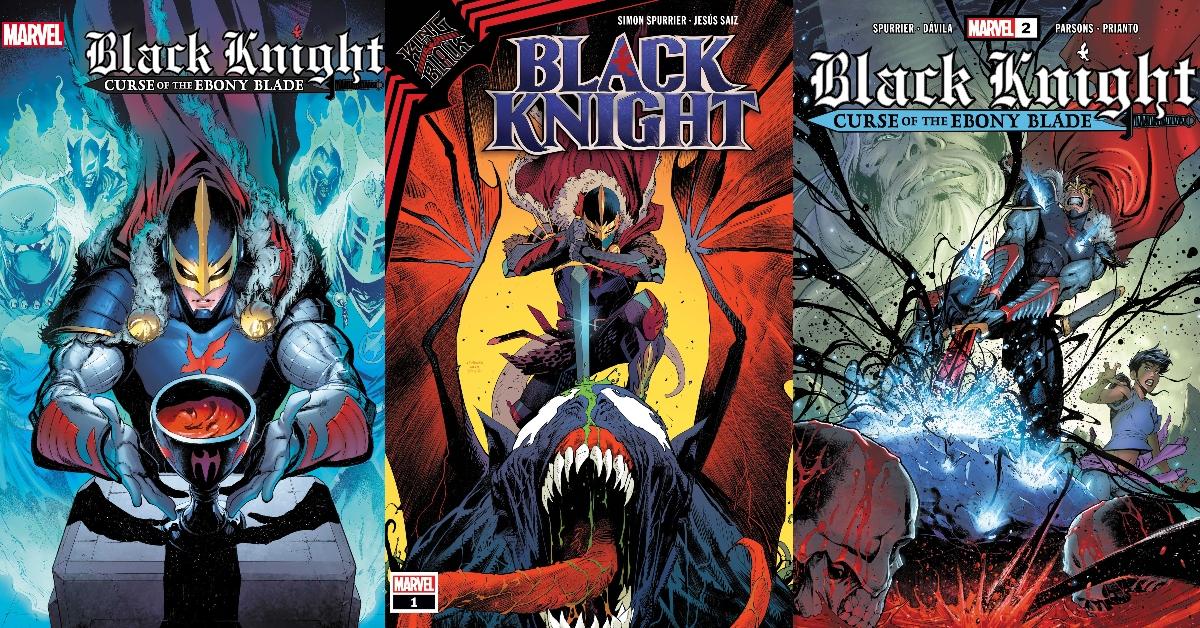 Article continues below advertisement
After Nathan, Dane Whitman, who is in Eternals, takes on the mantle of the Black Knight. Dane is … drum roll … Nathan's nephew! Why is this significant? Well, in Eternals, Sersi encourages Dane to make amends with his uncle. Is it possible that Dane actually does make amends, and that's how he comes into possession of the Ebony Blade?
In the comic books, Dane is also just a human guy. But the legendary blade gives him the power to basically win any battle, so he hops around the comic books, joining the Defenders, Ultraforce, MI-13, and even stepping up as the leader of the Avengers.
However, until 2021's Black Knight: Curse of the Ebony Blade comic book, Dane hasn't had his own Marvel comics series, and he has had inconsistent character development throughout the comics.
Article continues below advertisement
The Black Knight could play a major role in the MCU after 'Eternals.'
We don't know exactly how the Black Knight will come into play in the MCU, but his introduction at the end of Eternals proves that he's going to be a major player. When he reunites with Sersi, he tries to tell her a family secret, but is interrupted by Arishem. In the second post-credits scene, however, we learn the truth as Dane takes the Ebony Blade out of his box.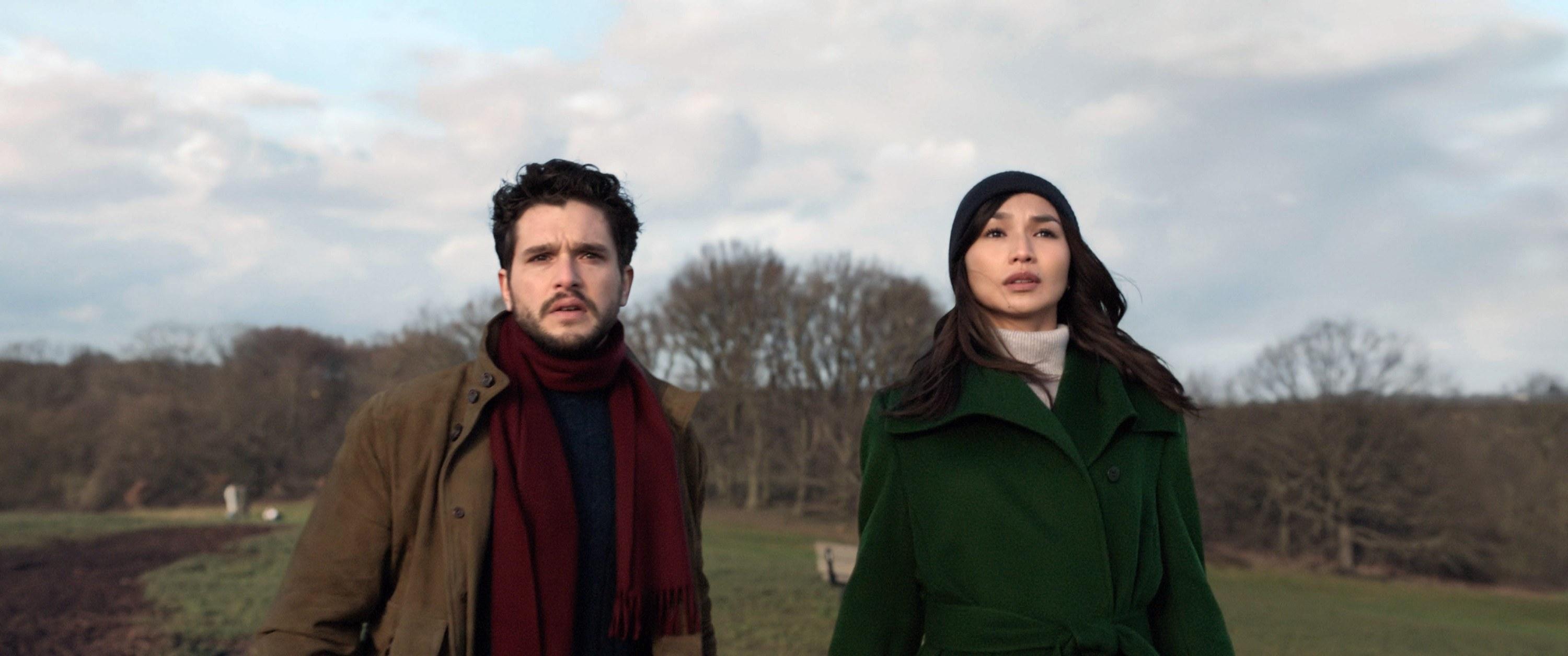 Dane whispers to himself, "I'm sorry, I have to try." Then we hear, "Sure you're ready for that, Mr. Whitman?" Who says it? It's Mahershala Ali, who we know will be playing Blade in the MCU. Could we see a Blade and Black Knight movie?
Or maybe the Black Knight will come into Eternals 2 to save Sersi — she saves him in Eternals, and now it's his turn to save her. We have no way of knowing for sure, but a Kit Harington hero (or maybe villain?) is sure to be epic.